Microplate system (Core)
(24 channels/80uL)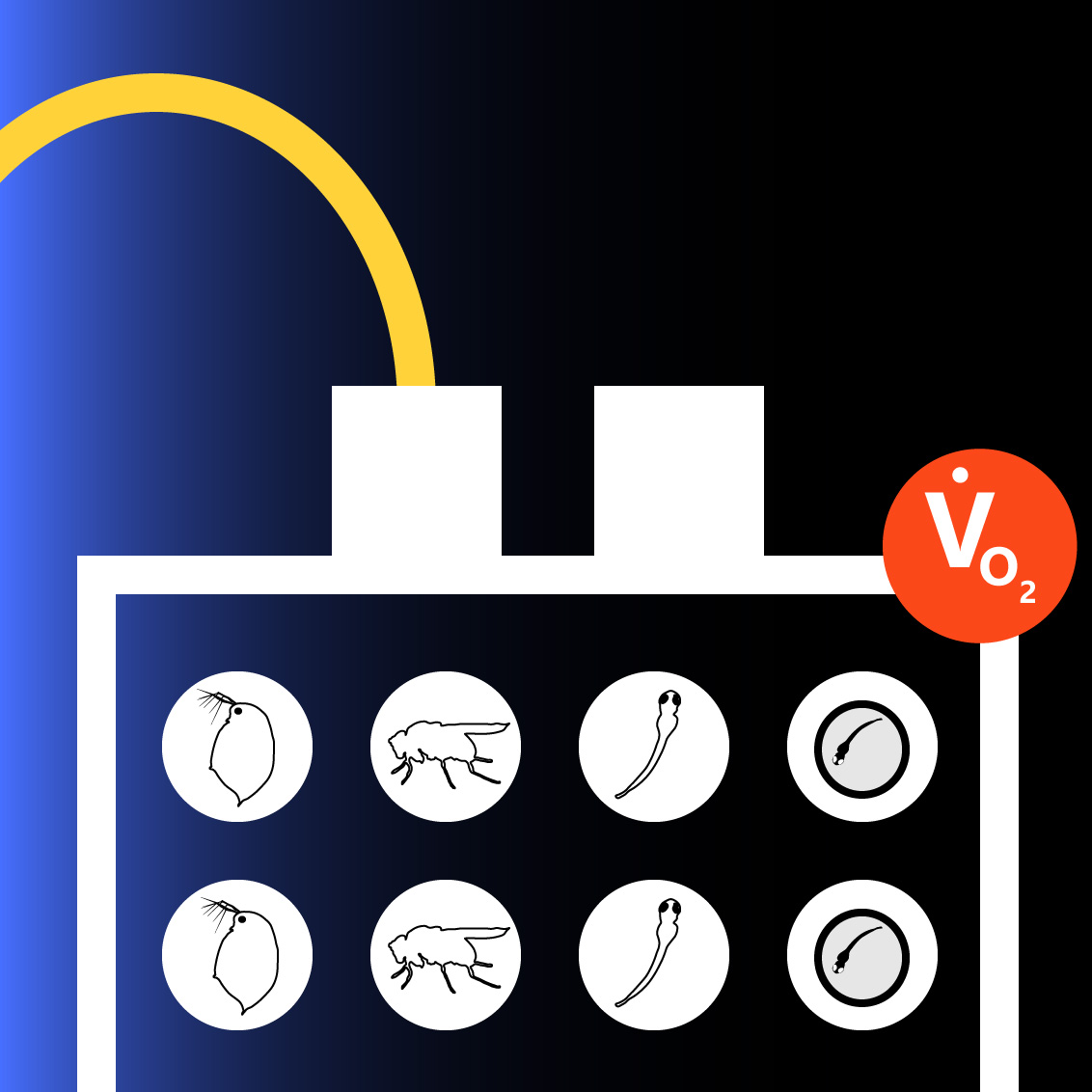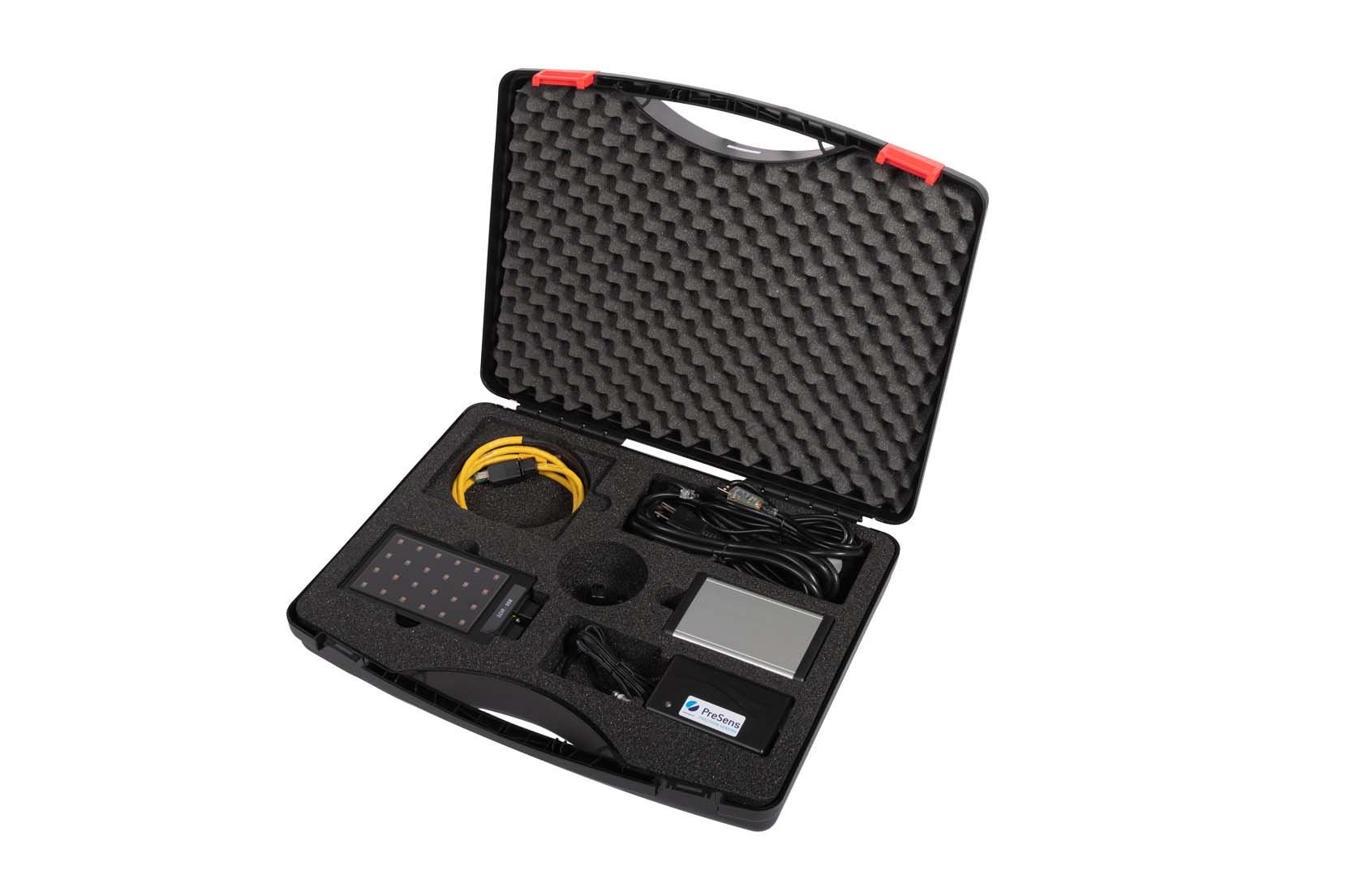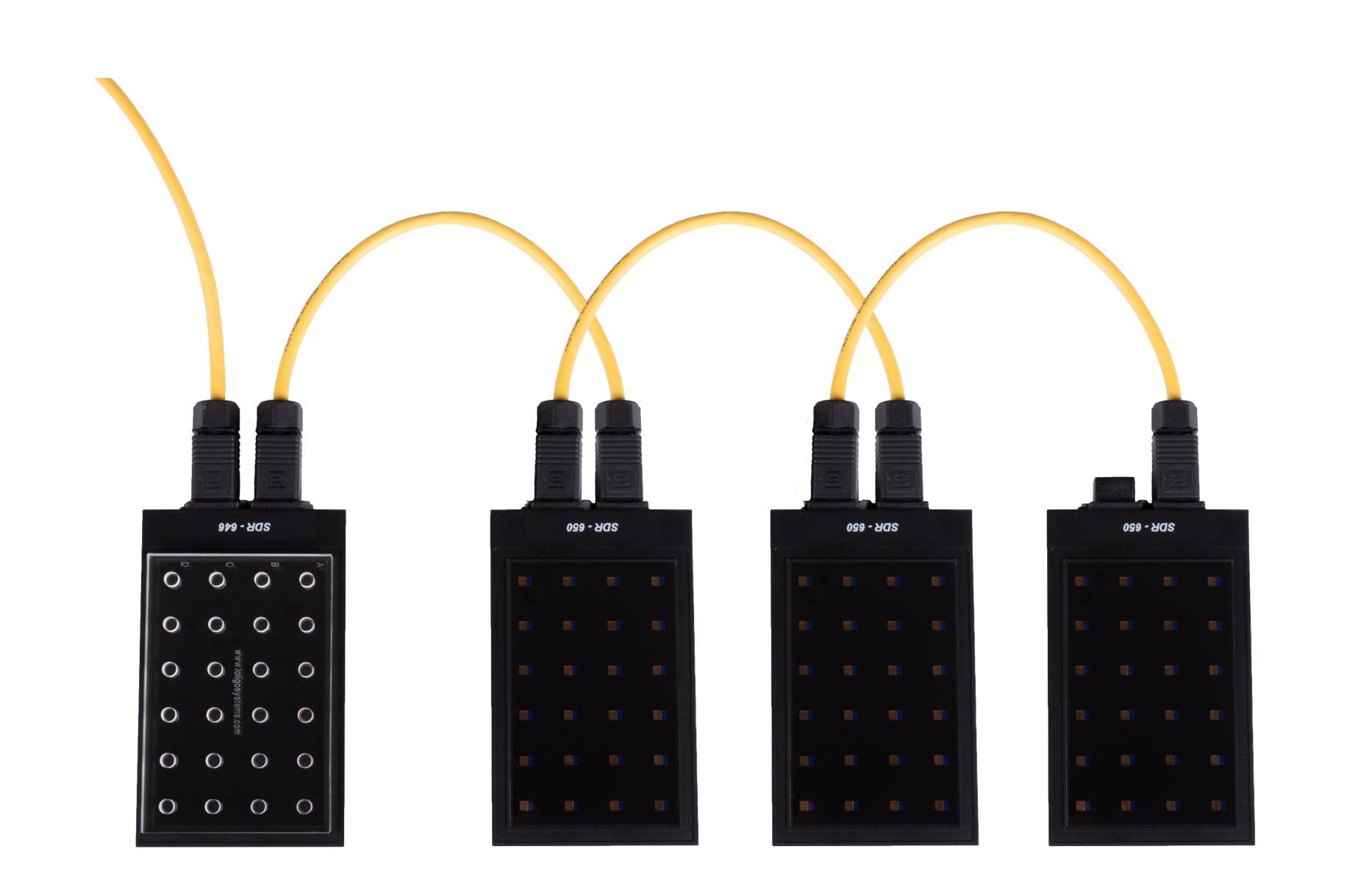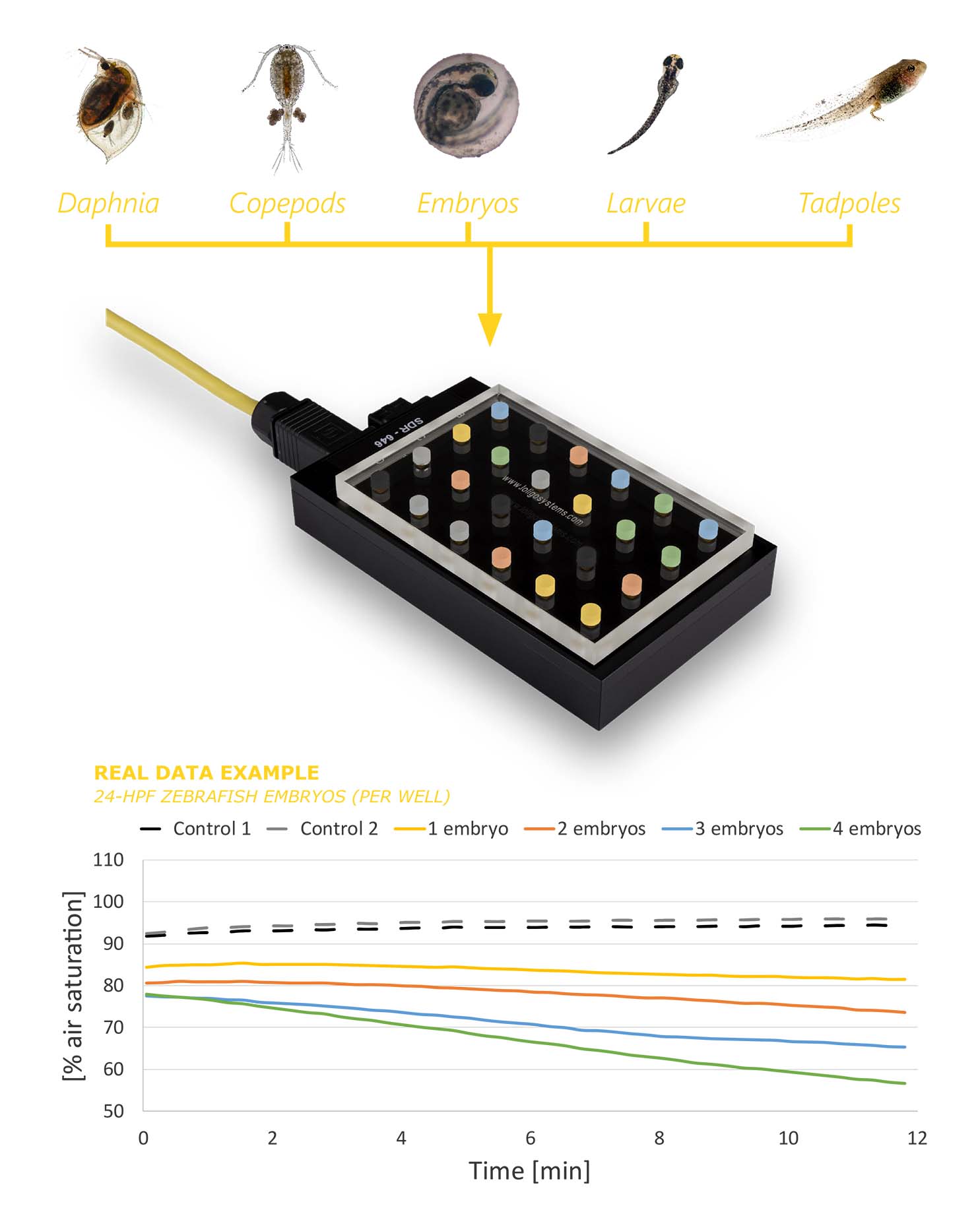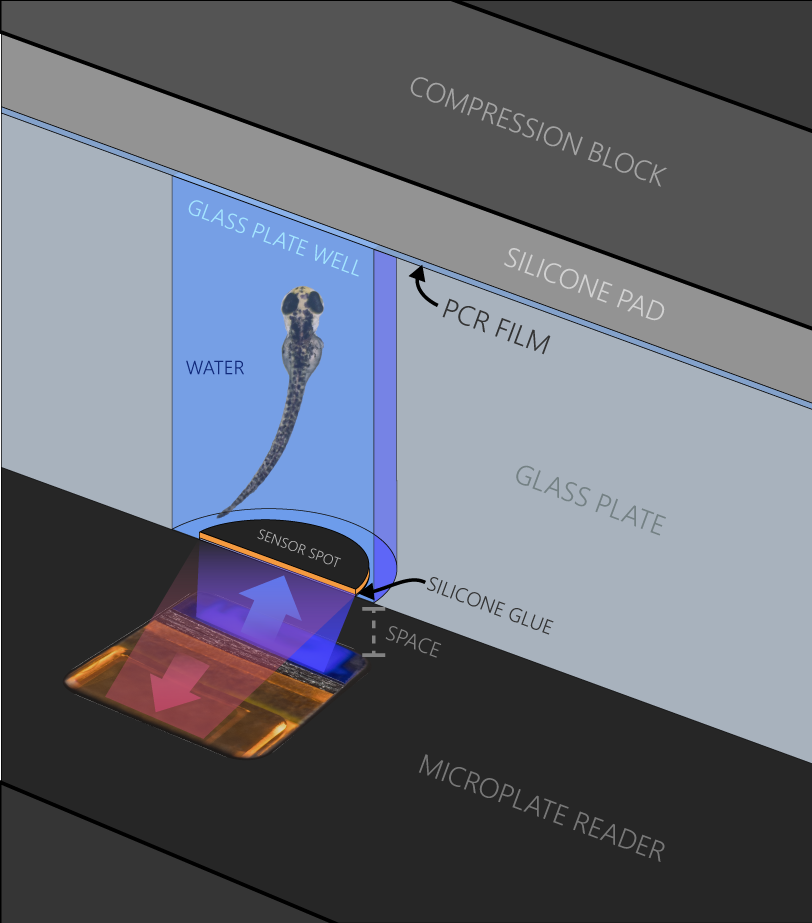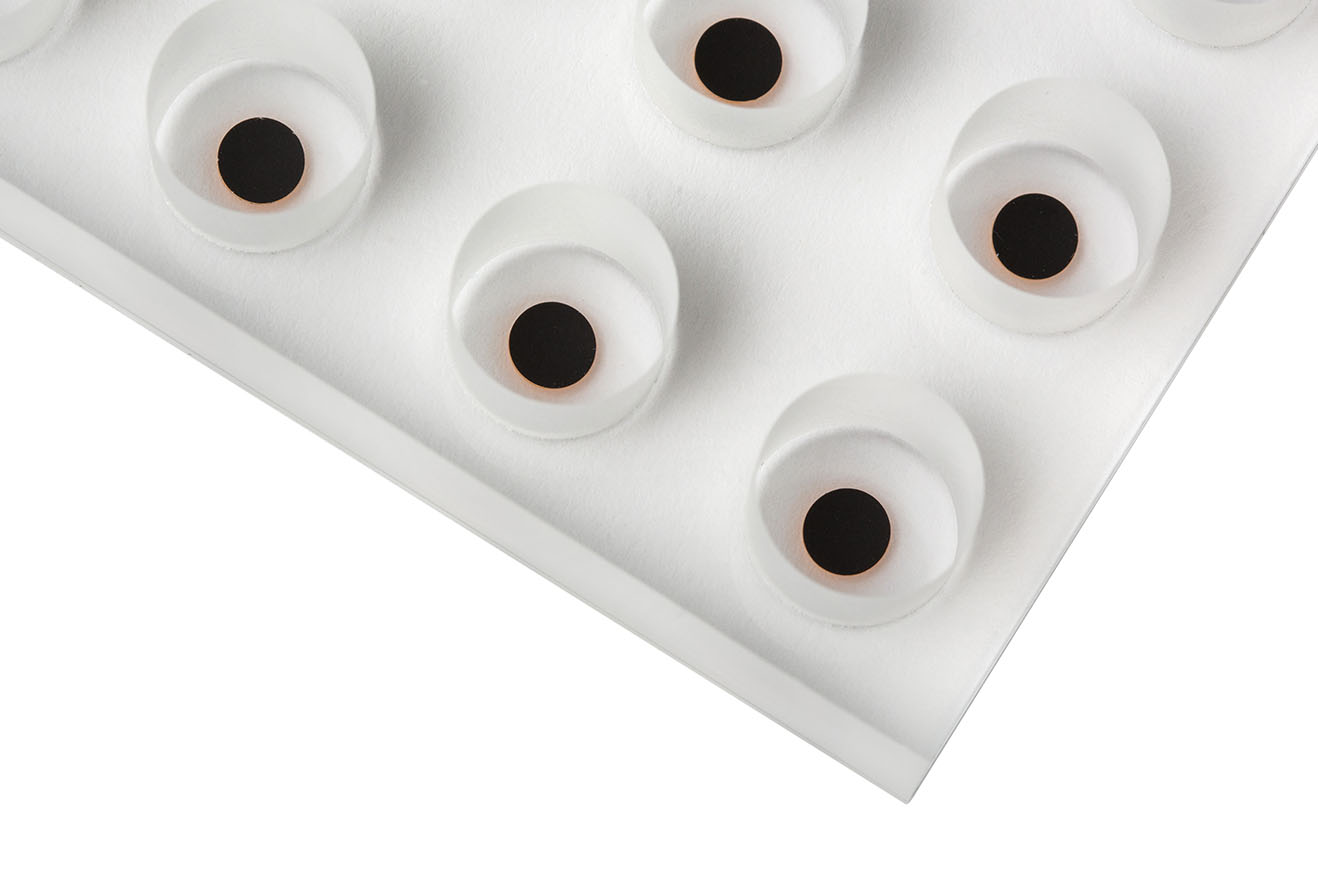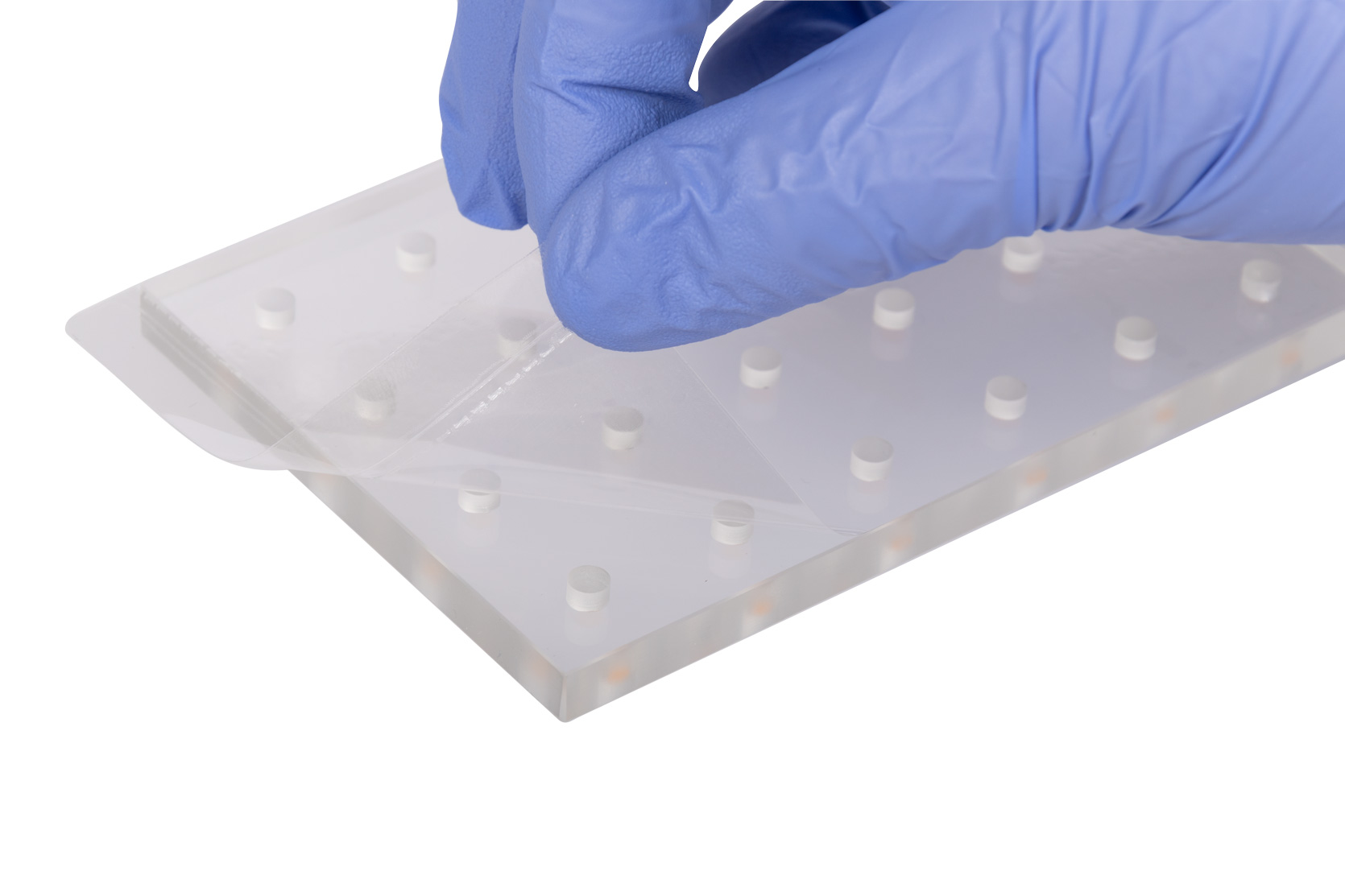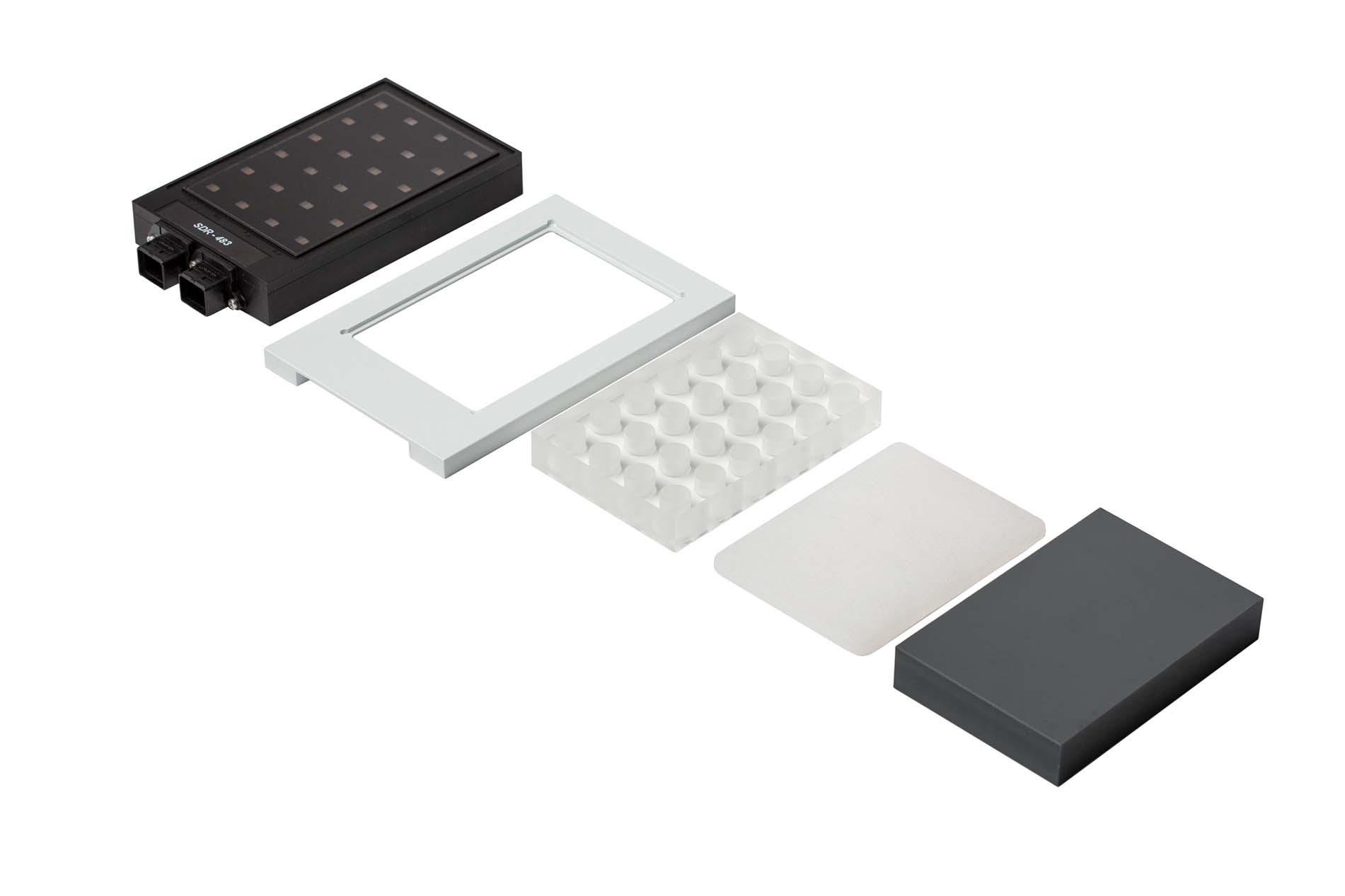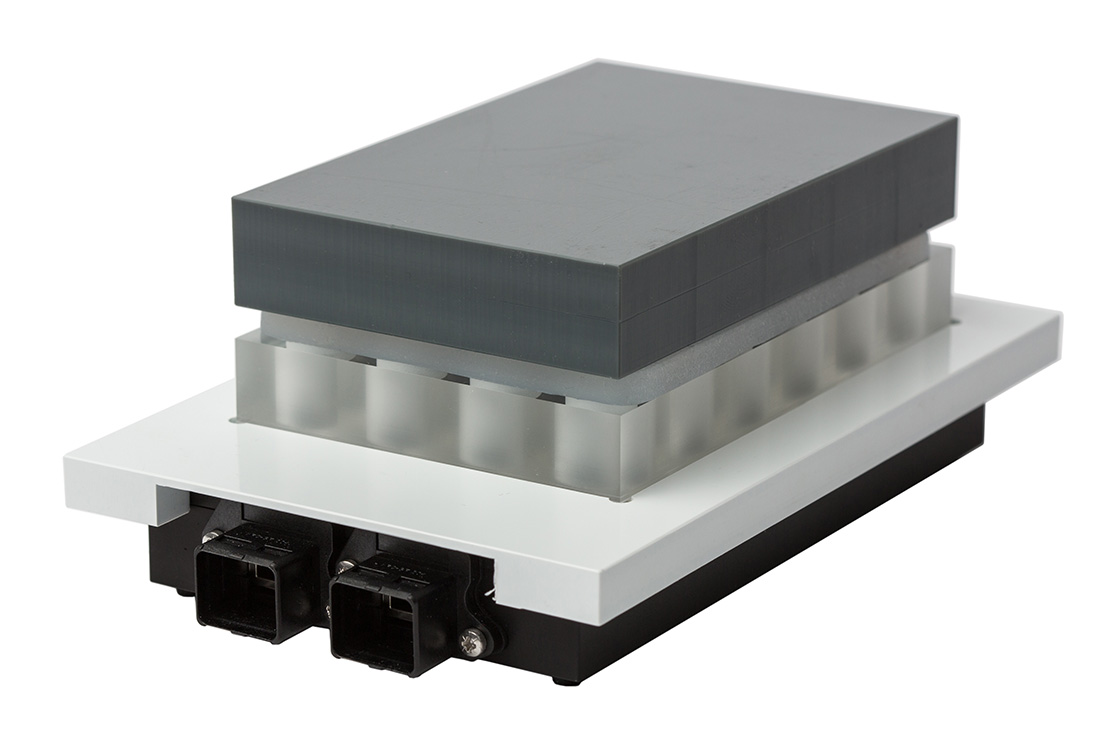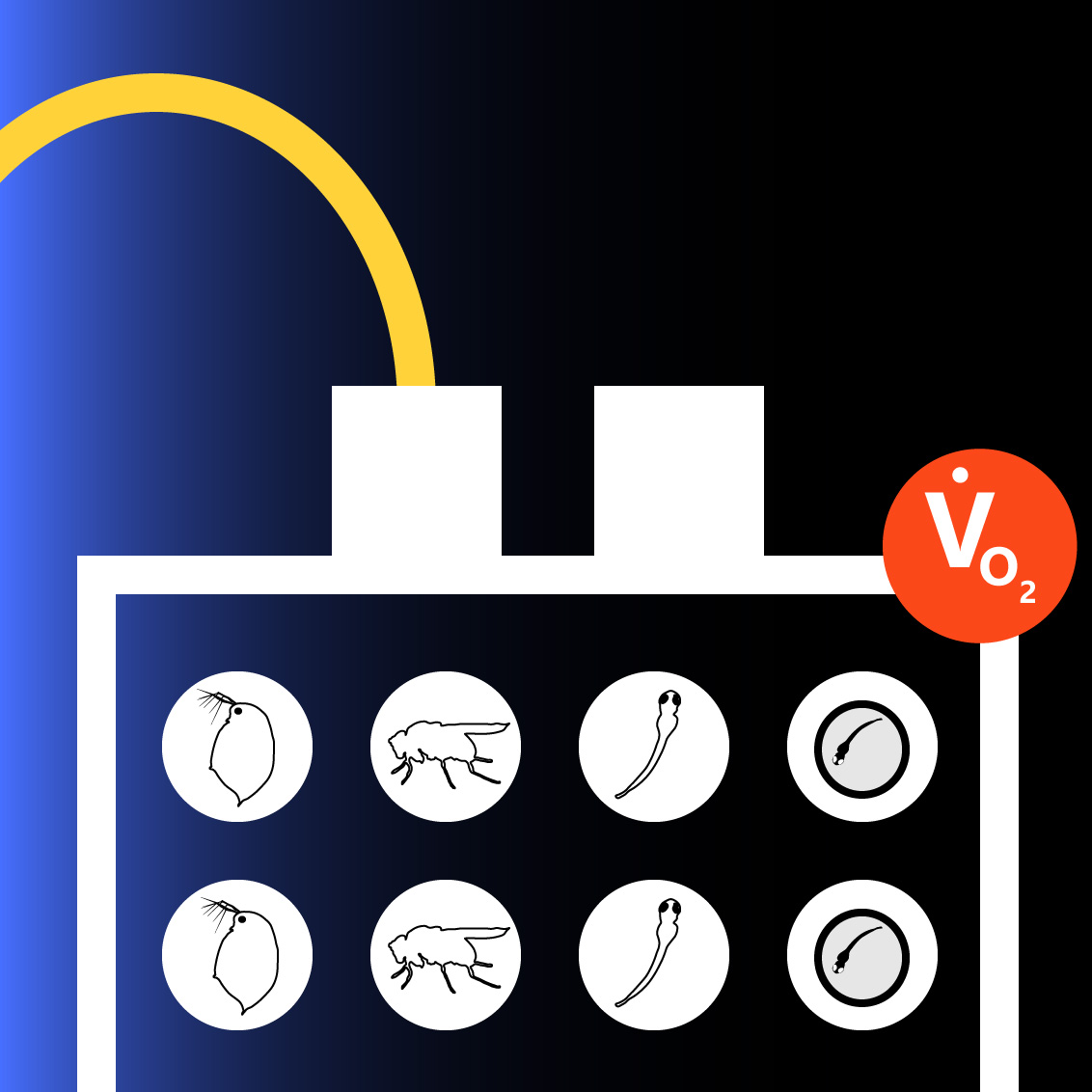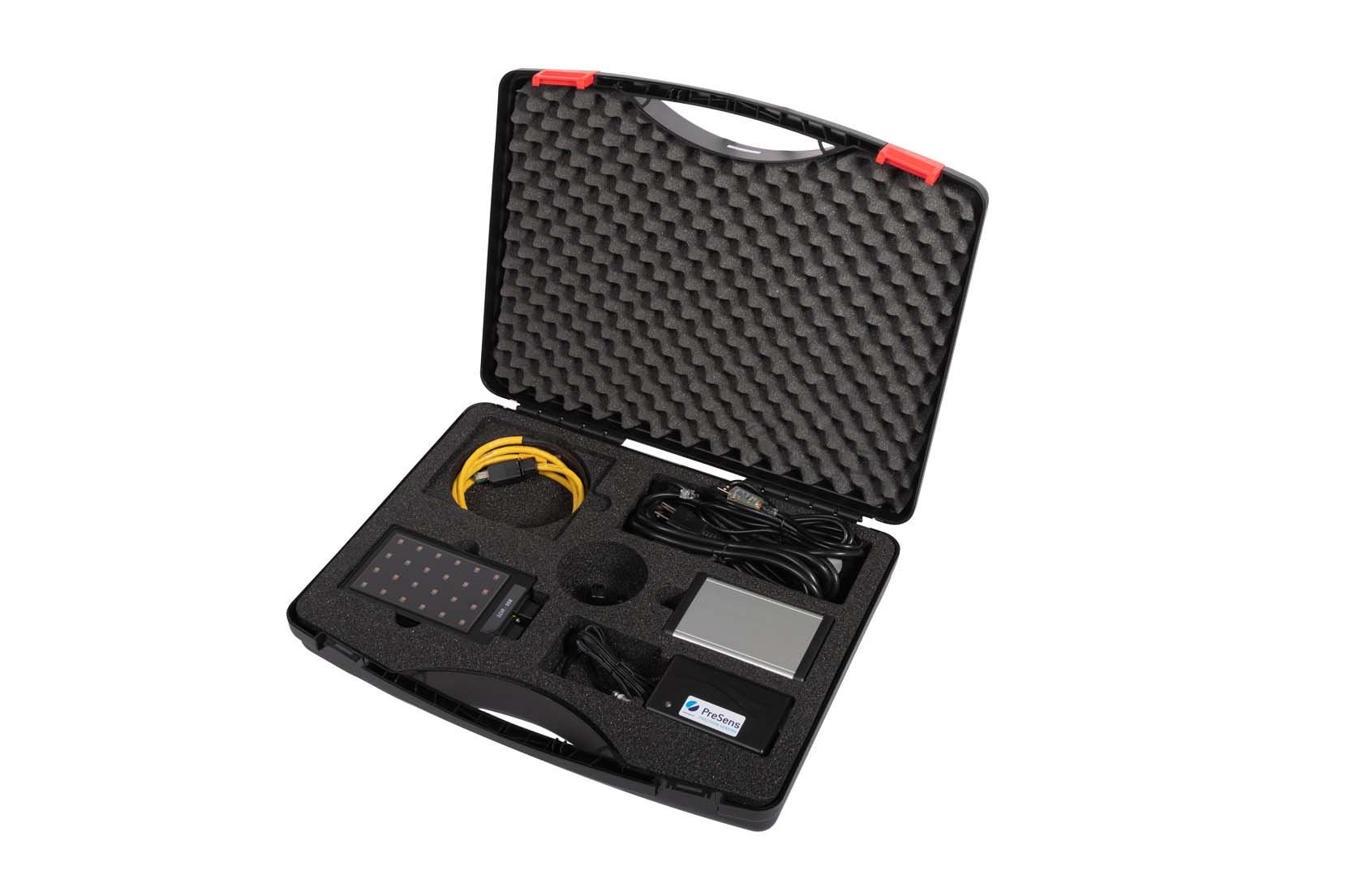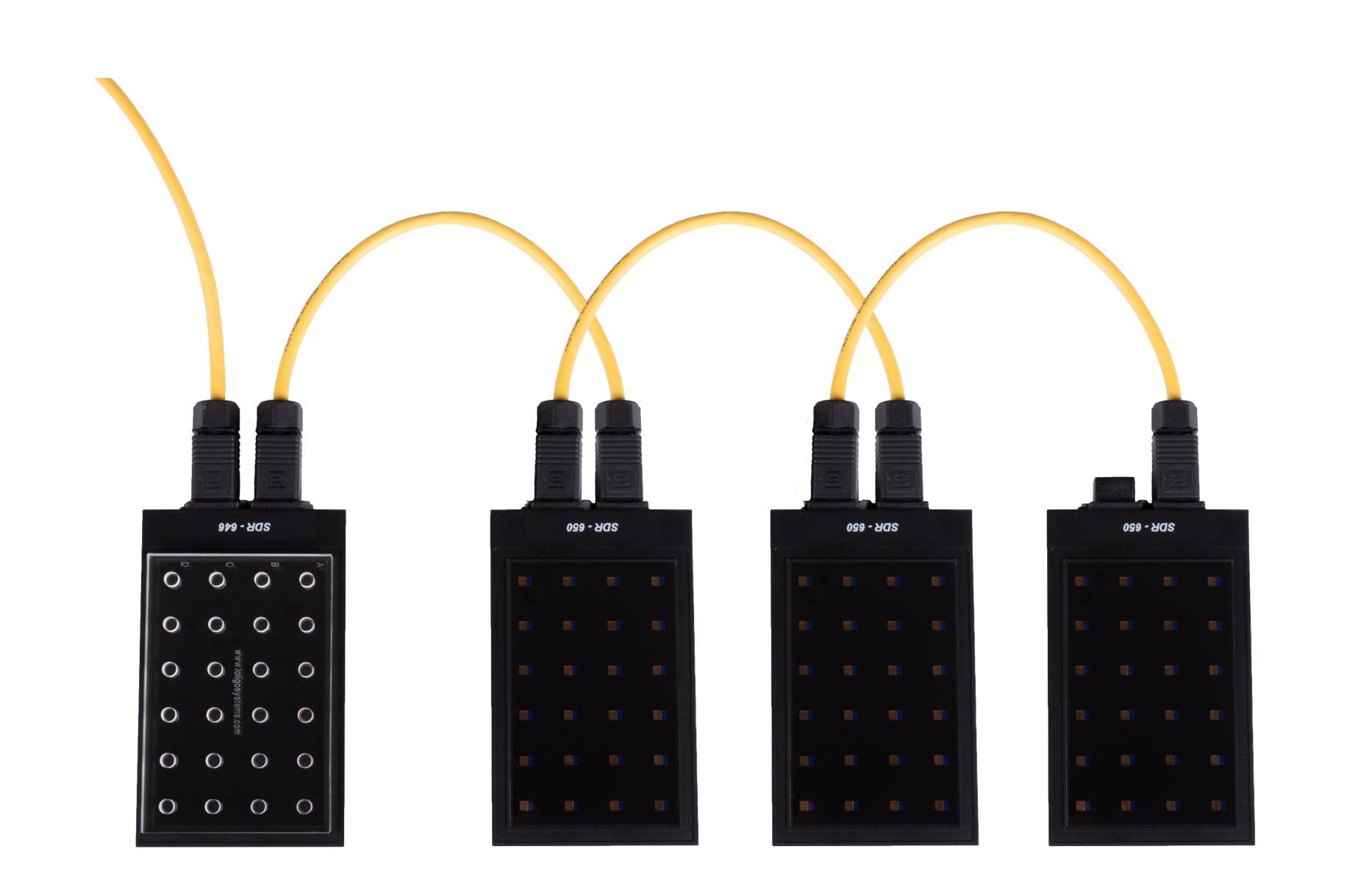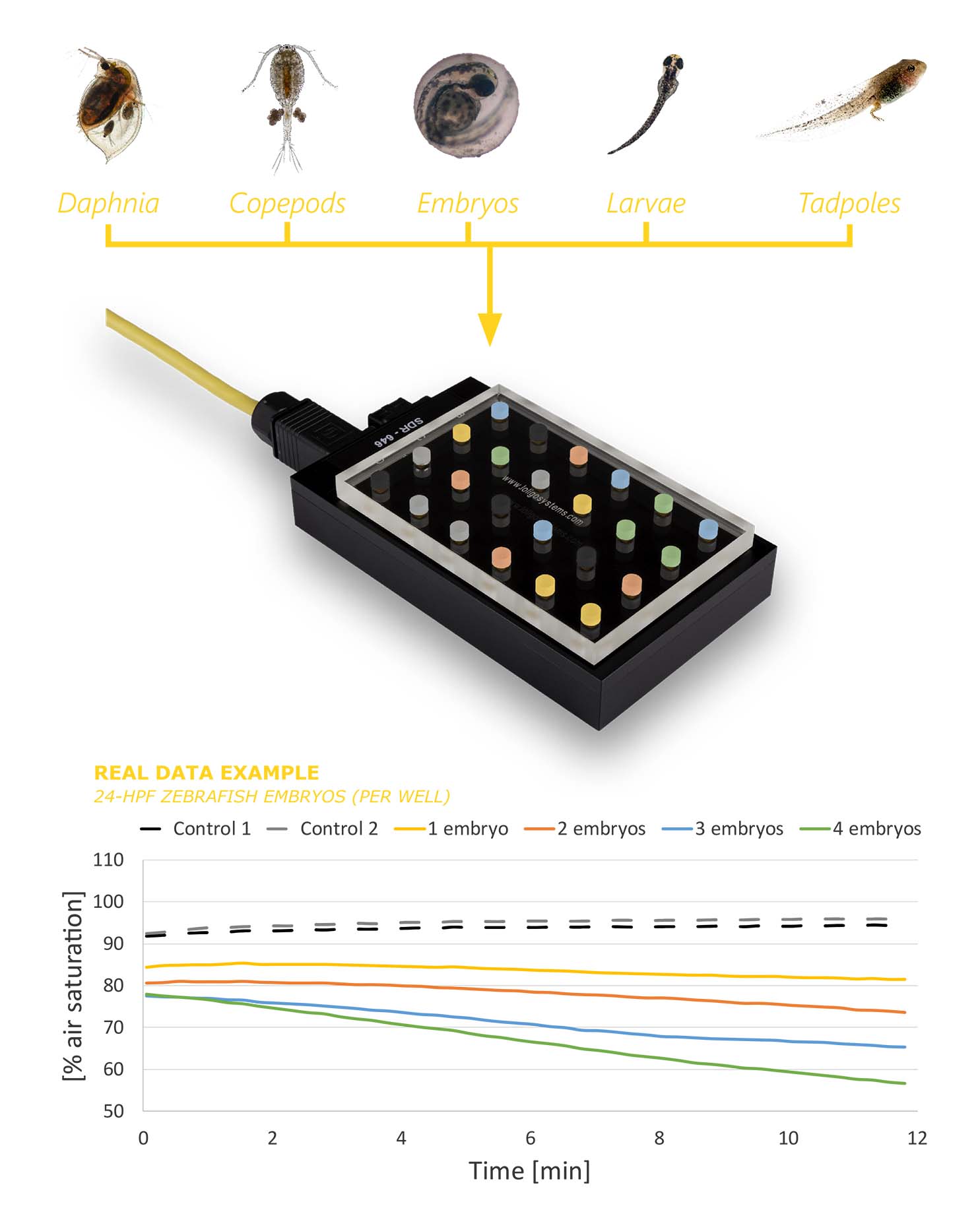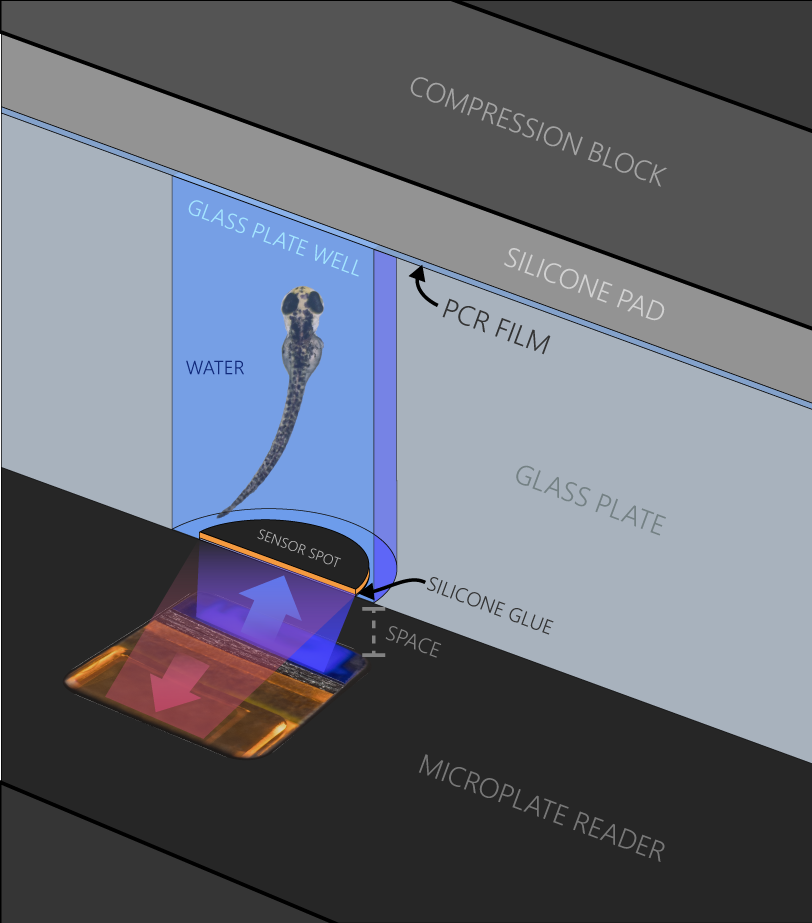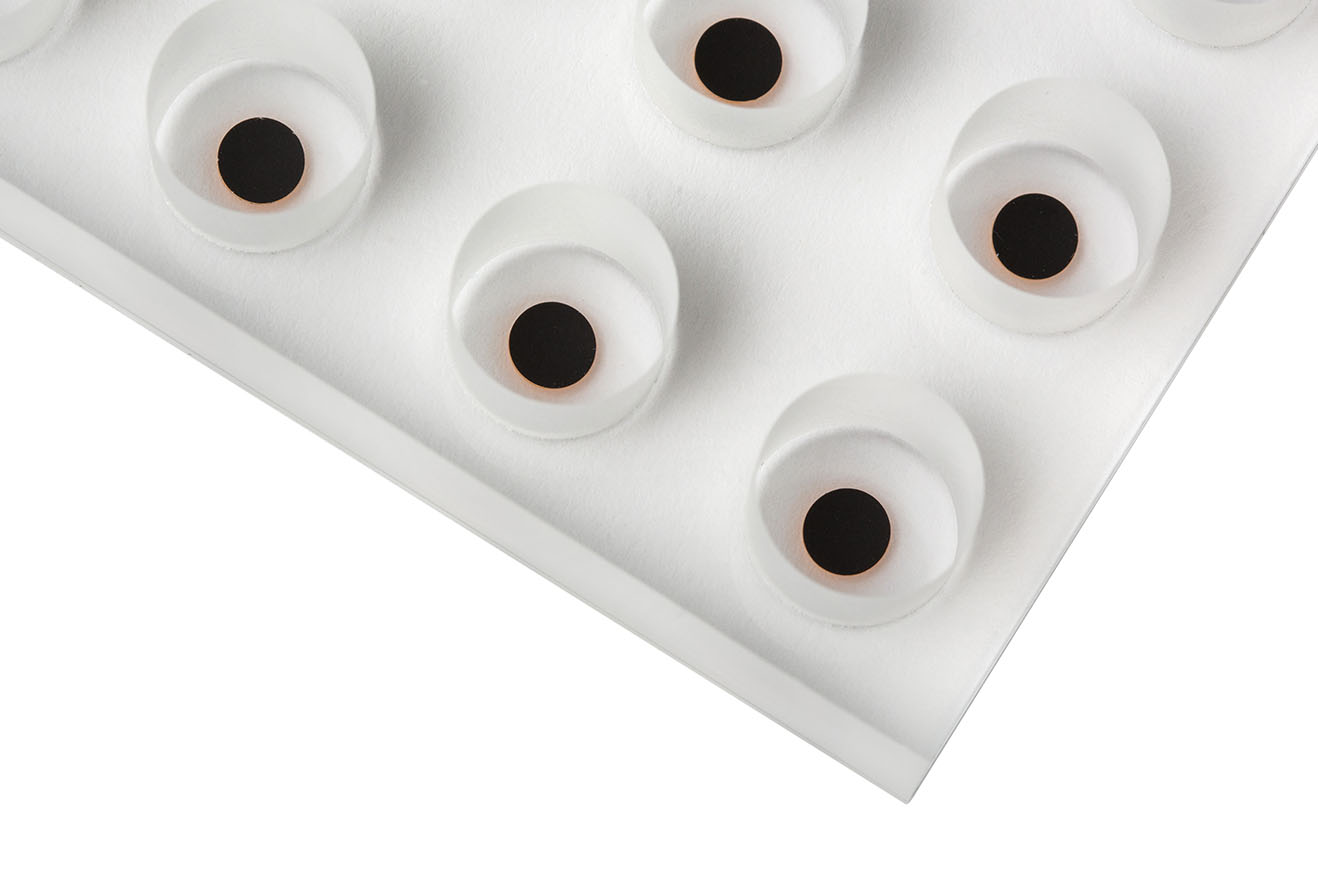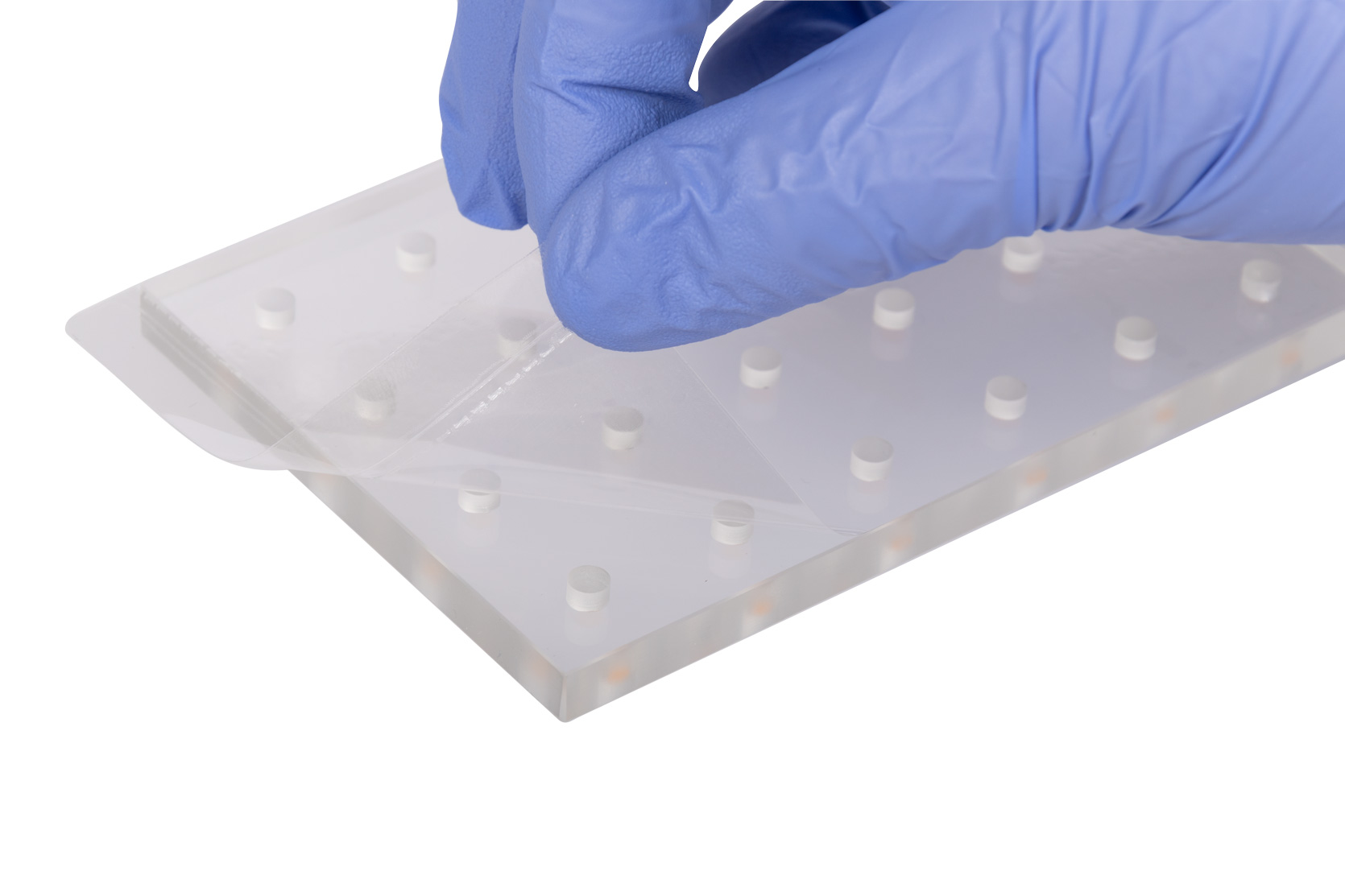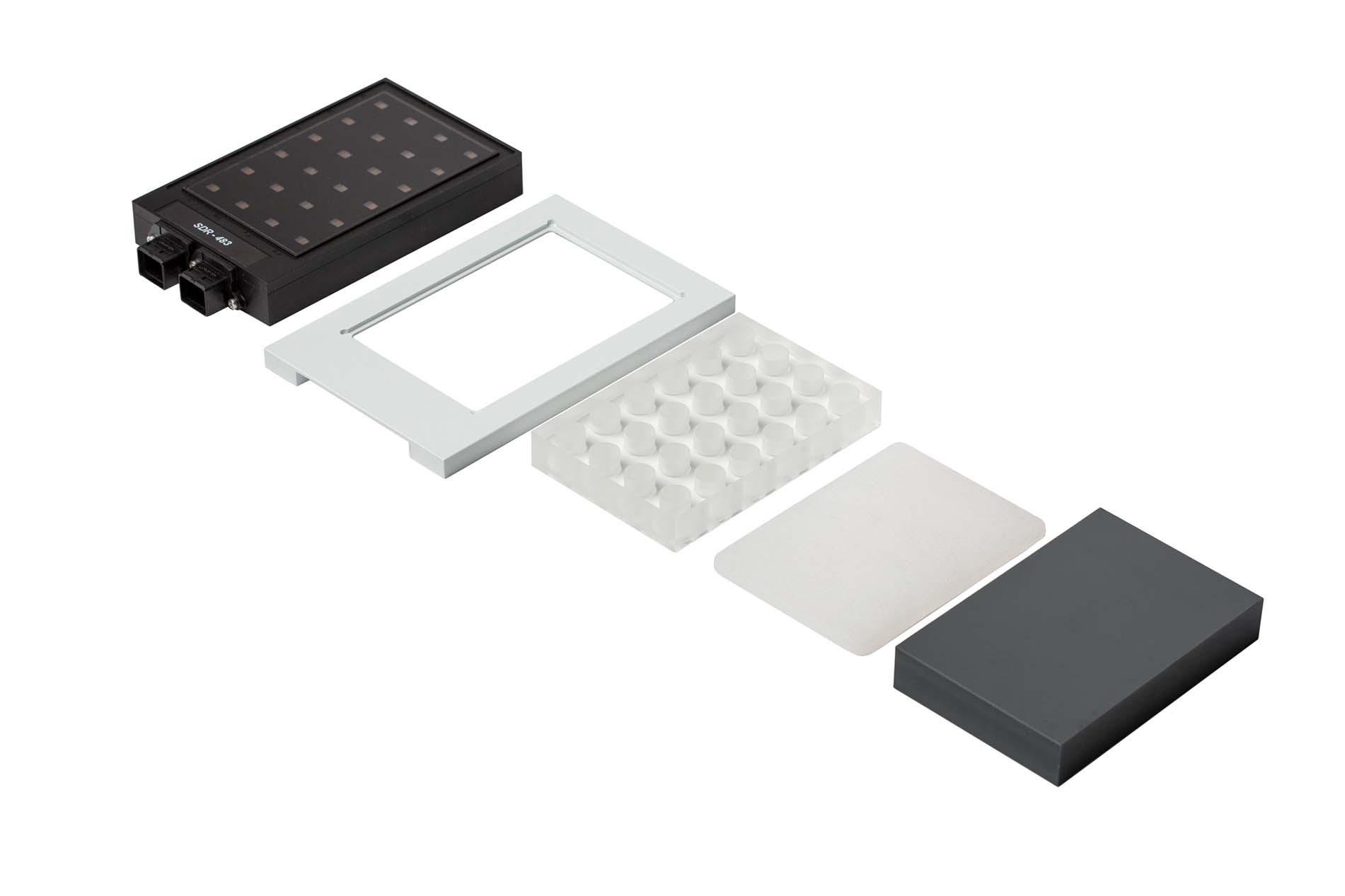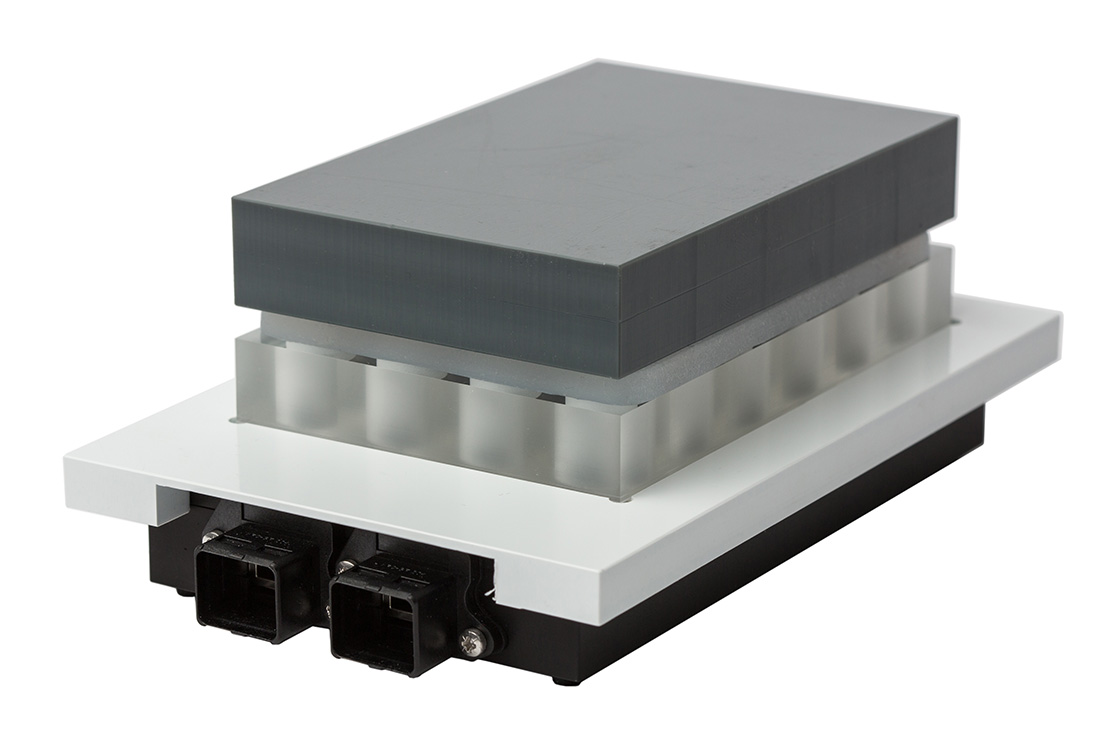 Customs tariff #
90273000
Features
Real-time respiration measurements in 24 chambers/wells
Non-invasive & non-destructive measurements
Glass micro plates with sealed gas-tight chambers for closed respirometry
Pre-calibrated sensors that can be re-calibrated for multiple trials
Compact design for use in incubators or on shakers
User-friendly software for Windows 11
This system measures individual respiration in real-time in tiny organisms like zebrafish embryos, Daphnia, fish/invert eggs or larvae, Drosophila etc., based on a 24-channel optical fluorescence oxygen reading device. Individual organisms are placed inside gas-tight 80-1700 µl glass chambers on a 24-well microplate footprint for real-time oxygen consumption rate measurements. Each chamber is fitted with a non-invasive and re-usable oxygen sensor spot that can be re-calibrated and sterilized for multiple trials. The microplate and reader are placed inside an incubator for temperature control, or use an optional flow-through water bath and refrigerated circulator. A soft silicone gasket with a thin liner (e.g., PCR film) is placed on top of the microplate to seal the 24 chambers in one go.
Higher throughput?
Upgrade this system with up to nine add-on systems each including an extra reader and plate, i.e., for measuring respiration in 240 organisms simultaneously.
Data
This is product data for the selected system:
Included
These products are included in the system:
Software
1
MicroResp™ version 1 automated microplate respirometry software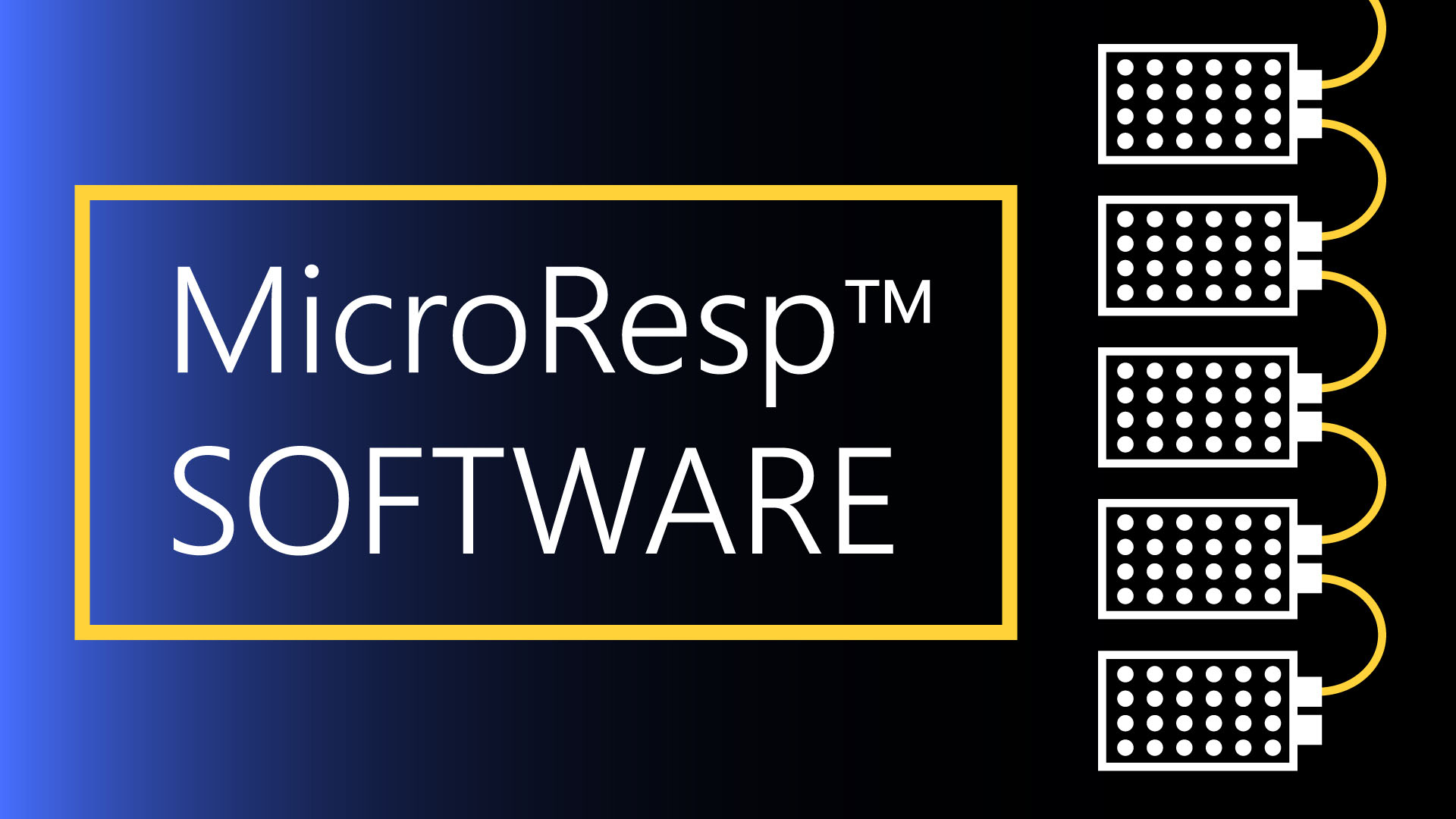 Features
Individual sensor spot calibration (2-points)
Faster sampling rate (<5 sec)
Randomize wells (control/treatment)
Graph/analyse data based on treatments
Calculate respiration rates in real-time
Compensate for background respiration
Normalize oxygen values
Operate multiple readers from a single PC
Save data, graphs and statistics to Excel file
MicroResp™ is user-friendly software for Windows that will automate microplate respirometry, analyze respiration data, and get the most out of your oxygen microplate reader.

It replaces old and current programs entirely as this one piece of software handles device communication, calibration, data acquisition, analysis, and statistics.

Hence, this software will save you a lot of time for experiments and post-analysis, and provide more accurate oxygen and MO2 data with a higher time resolution.
Instrument
1
Microplate reader set (24 channels)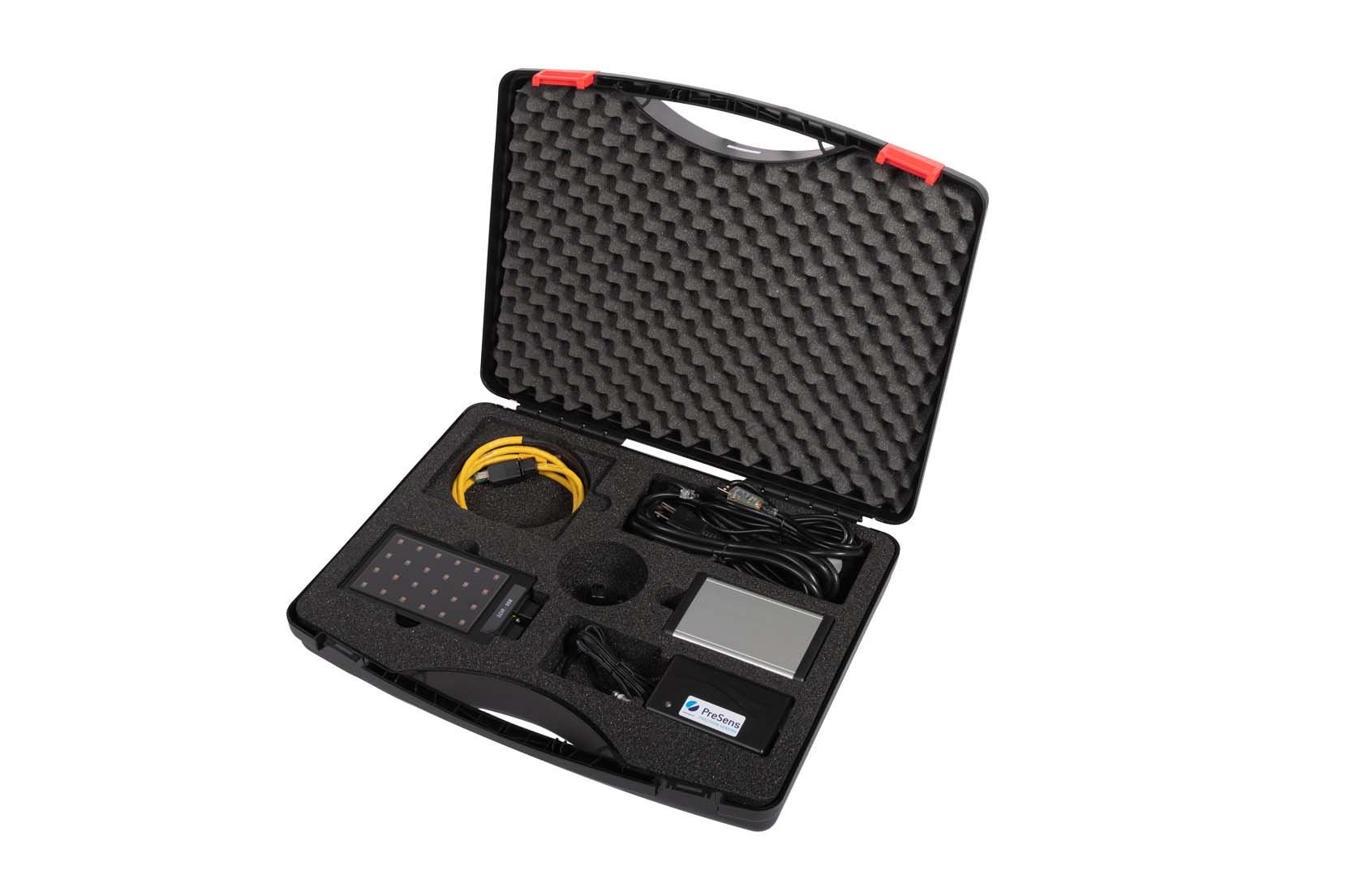 Features
Real-time oxygen measurements in 24 wells
Non-invasive & non-destructive measurements
Compact design for use in incubators or on shakers
Optional extension for monitoring of up to 240 samples 
1- and 2-points sensor calibration by user
Sensors cleaned with chlorine or ethanol for repeated measurements
Use this 24-channel optical fluorescence oxygen system for high through-put (closed) microplate respirometry, or for monitoring oxygen conditions in (open) disposable plastic well plates. Using this reader with our re-usable 24-well glass microplates, oxygen consumption rates of tiny organisms can be measured in real-time inside 80-1700 µl closed gas-tight wells fitted with non-invasive and re-usable oxygen sensor spots. Up to 9 extra, and less costly, readers can be daisy-chained to the reader and splitter box included in this system, e.g., for real-time measurements of oxygen in up to 240 wells from a single PC.

Please consider optional MicroResp™ software for enhanced performance of the reader and quality of oxygen data.
Accessories
1
24-well glass microplate (80 uL)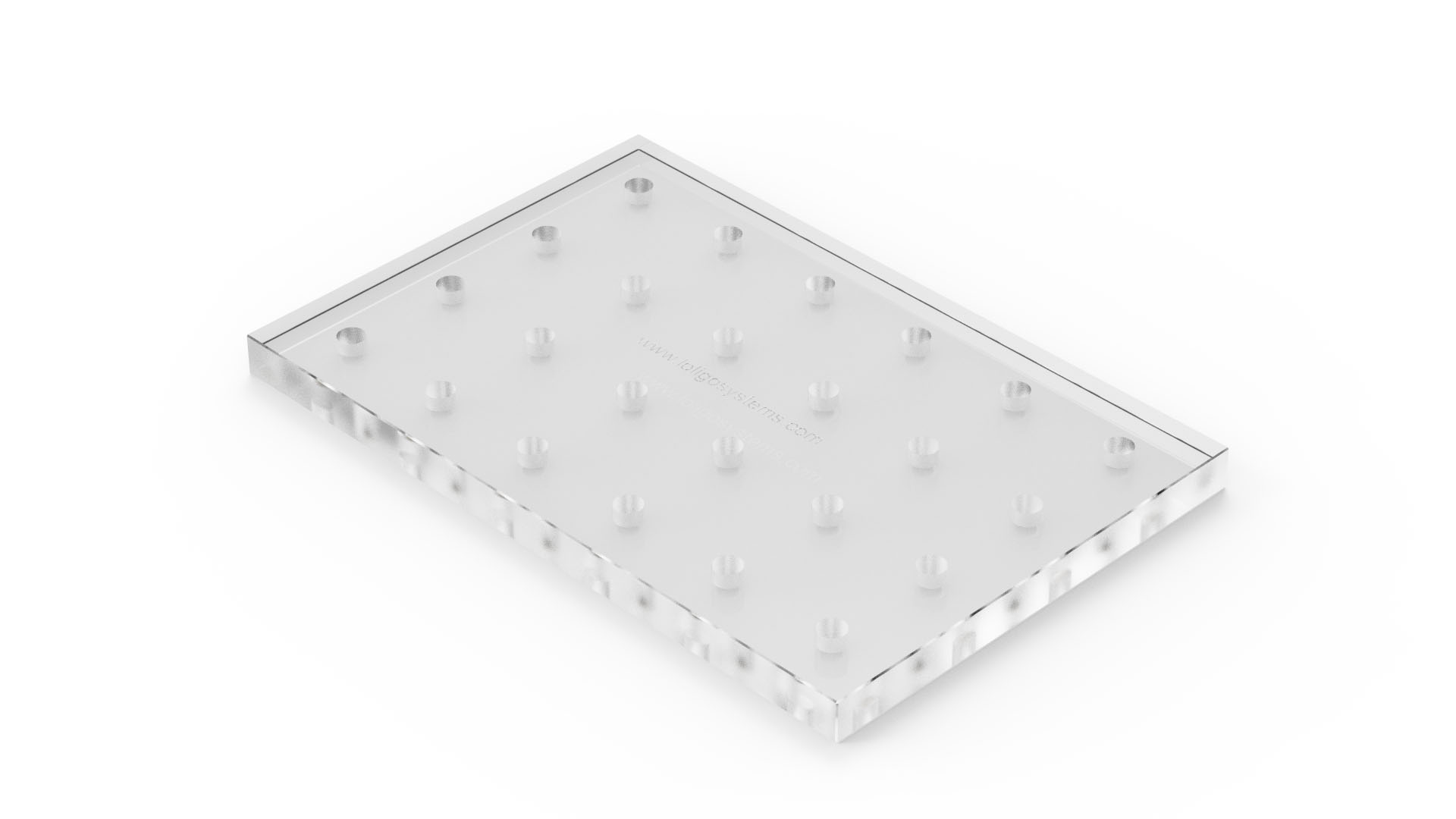 We have developed this re-usable 24-well glass microplate for high through-put respiration measurements in tiny aquatic organisms. Each well is fitted with an oxygen sensor spot allowing for non-invasive optical oxygen measurements when placing the microplate on a special reader. By placing a soft silicone gasket lined with a thin gas-tight film (e.g. PCR film) a gas-tight seal is formed for respiration measurements inside the wells at any environmental temperature. The sensor spots and glass microplate can be cleaned with chlorine, ethanol etc. between trials and re-calibrated and thus used again and again.
1
Microplate sealing film (100 pcs)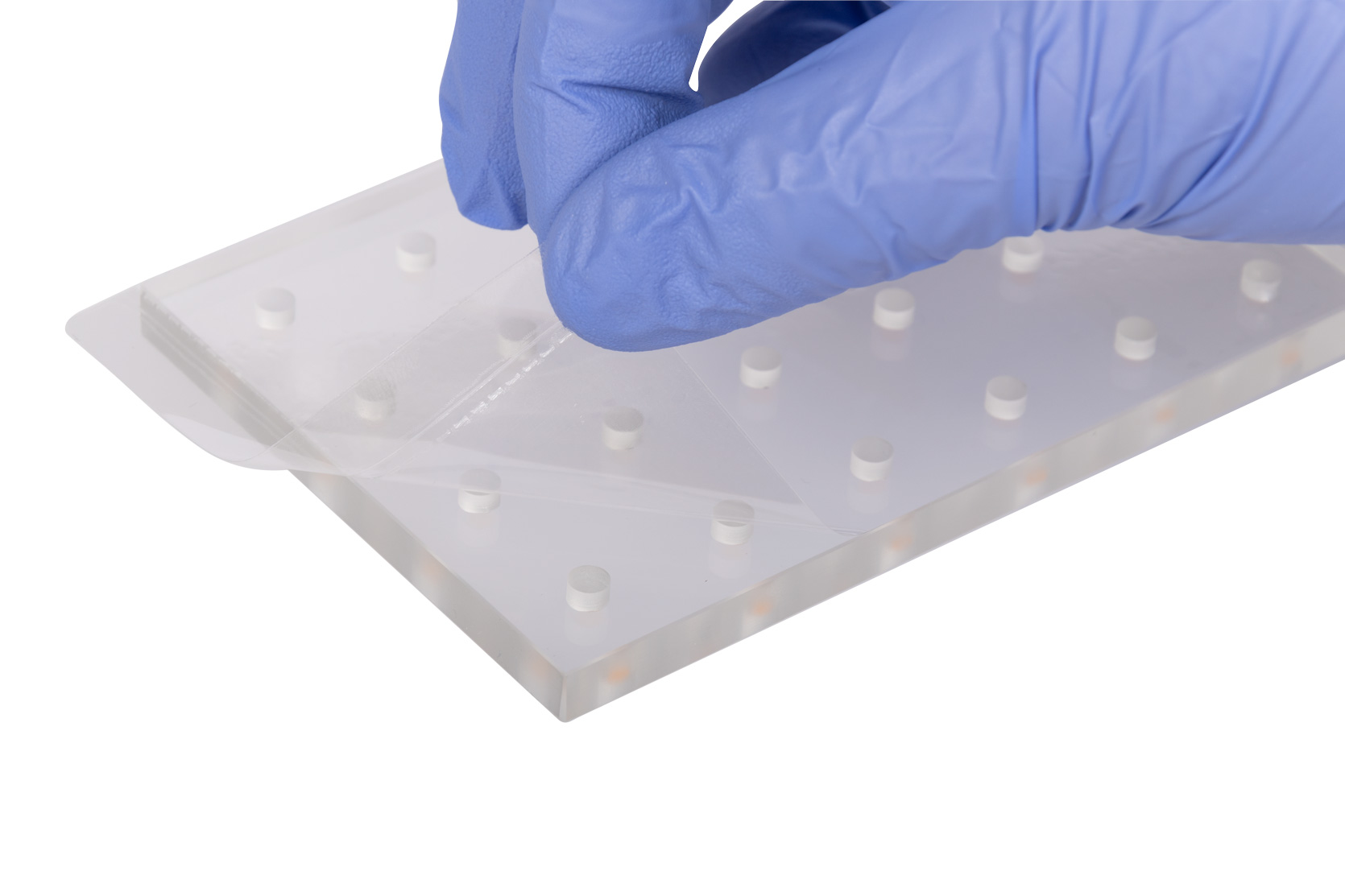 Features
Adhesive clear polyester film
Waterproof film – prevents spills and contamination
Reduces sample evaporation
Self-sticking waterproof PCR film used for sealing our glass microplates for microplate respirometry.
Watch this tutorial on how to attach the PCR film.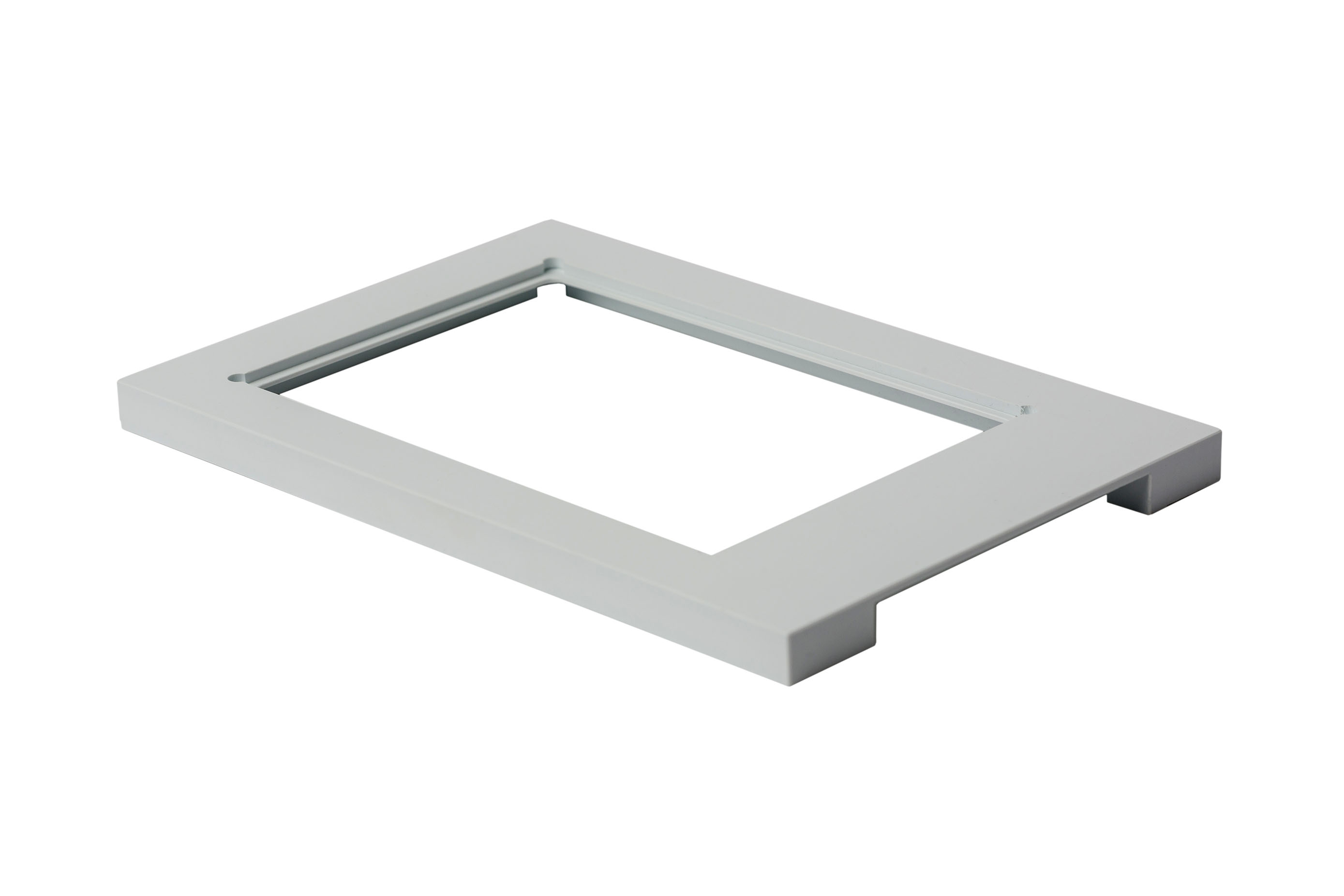 This microplate guide fits snug over the microplate reader offering a quick and effortless way of holding the microplate in place so that the 24 oxygen sensor spots are centered directly over the 24 LED light sources for optimum signal strength. The guide is made for applications where an incubator is used for temperature control of the microplate respirometry system. This guide is not needed if using the flow-through water bath for temperature control.
Optional
These products are optional for the selected system:
Systems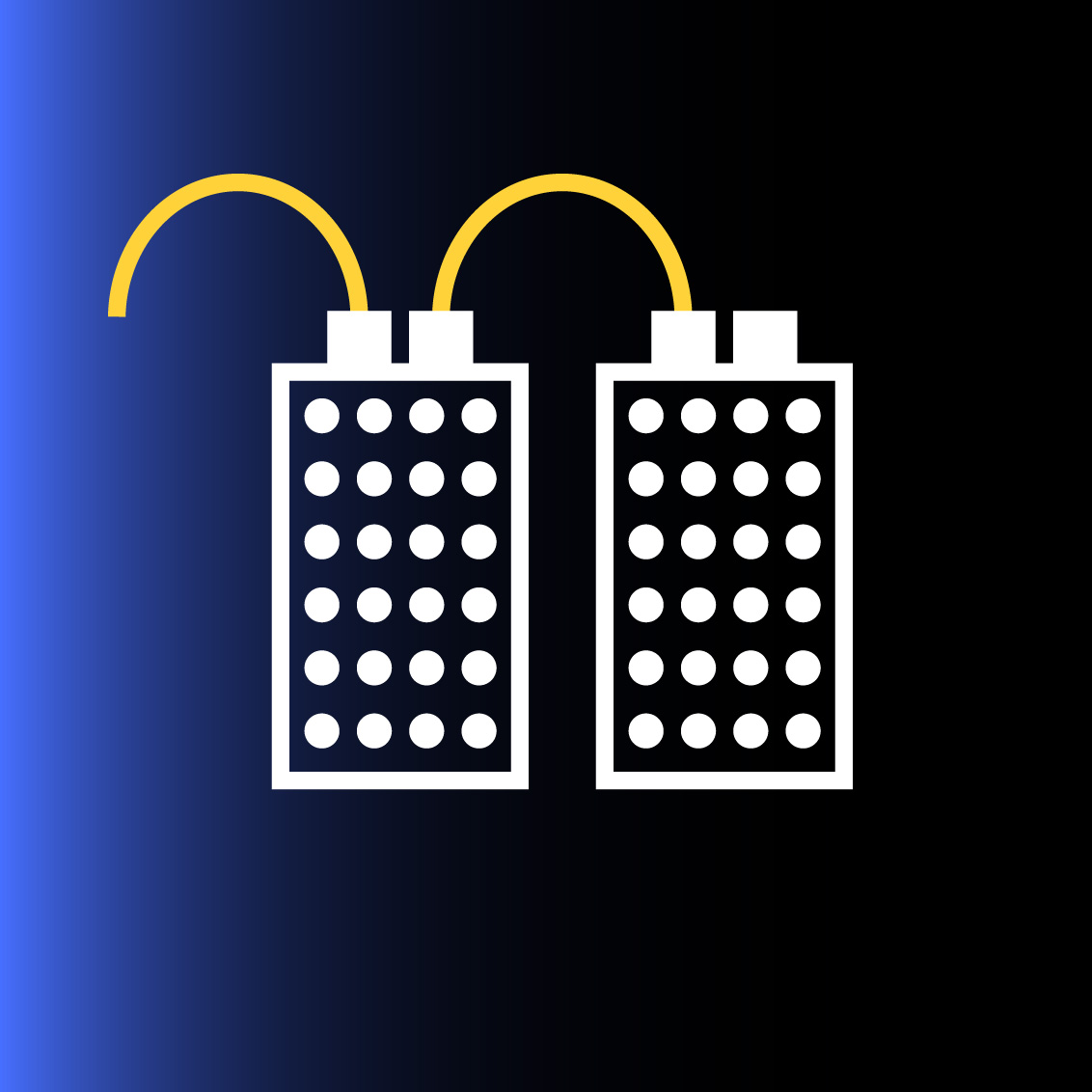 Accessories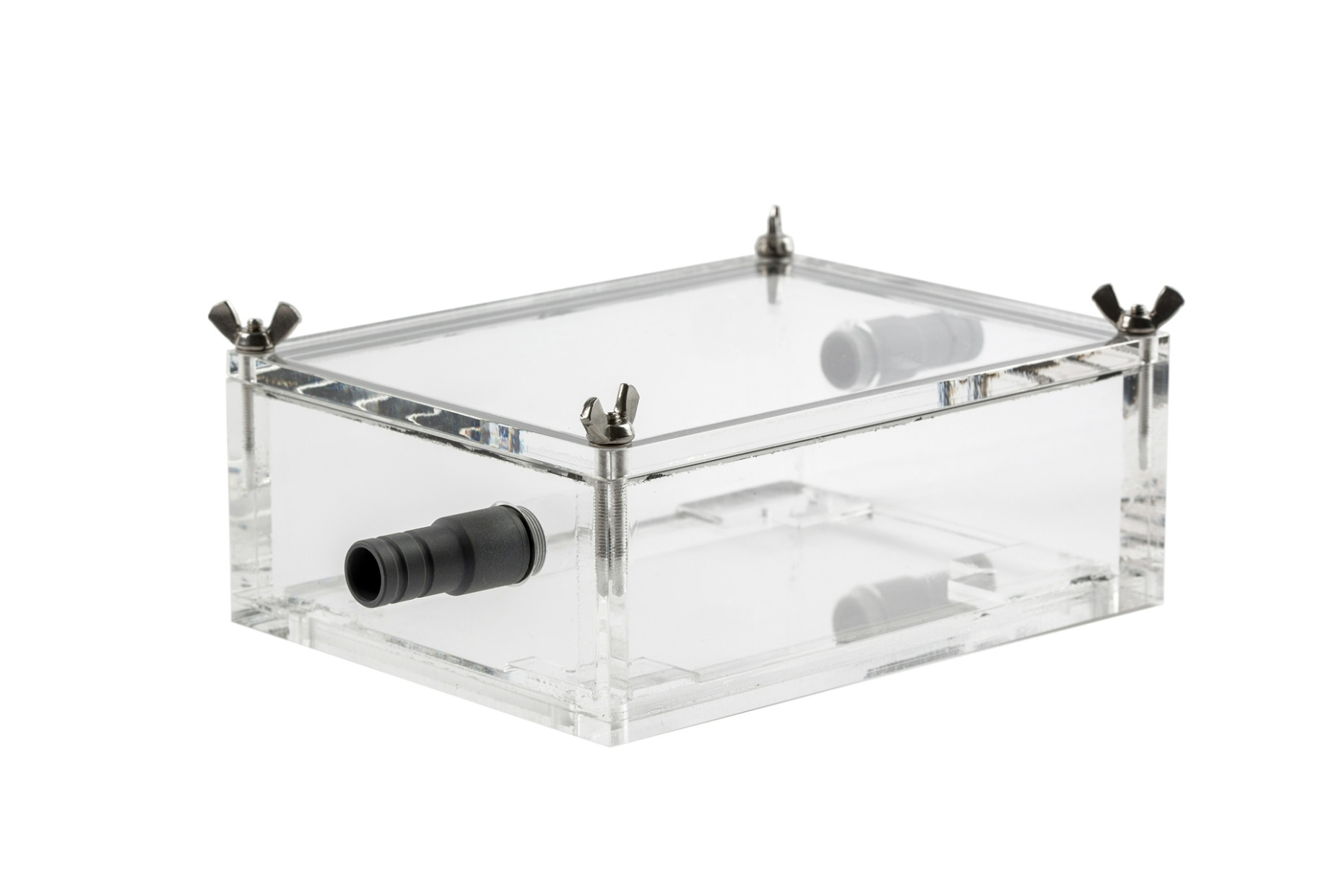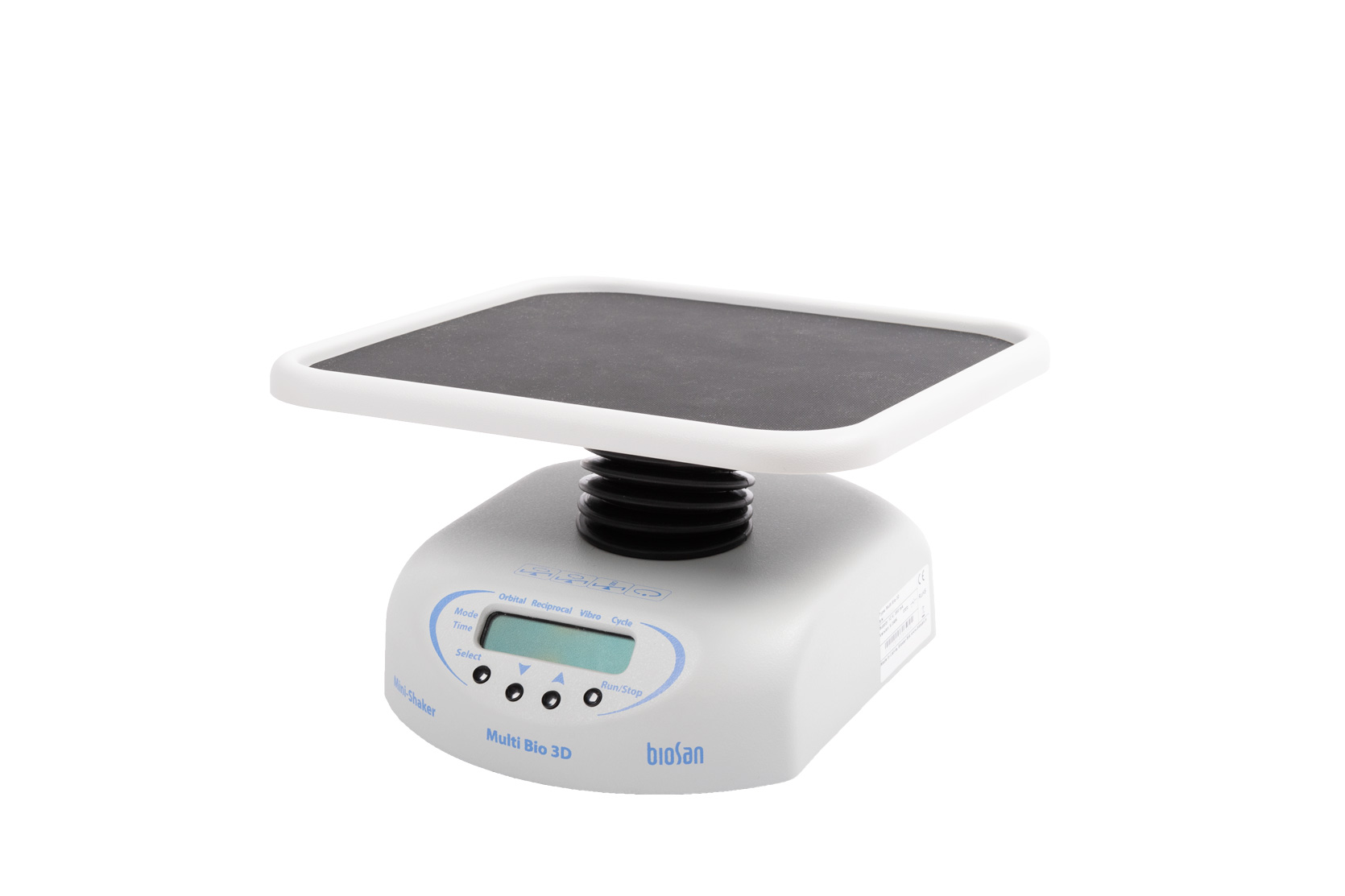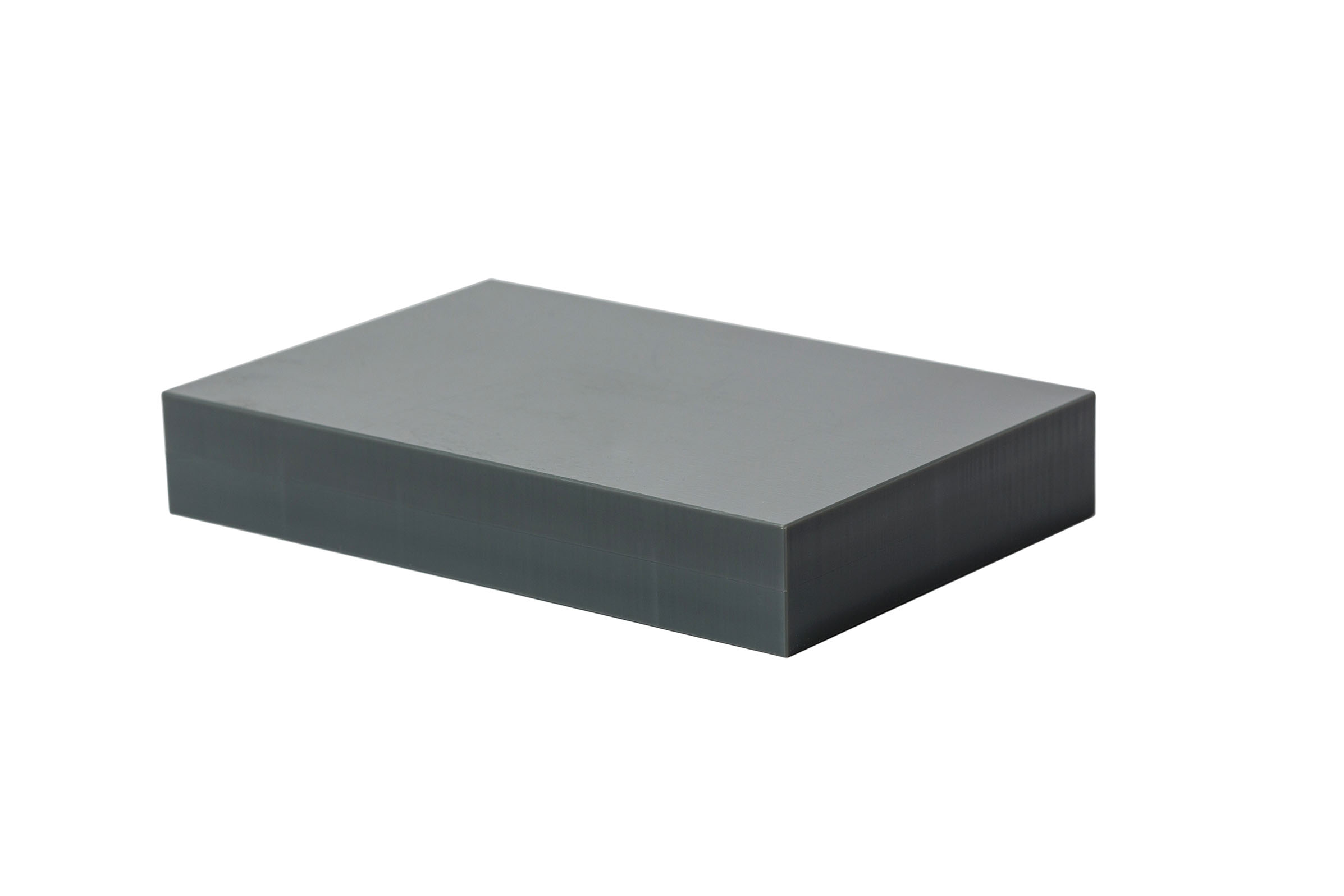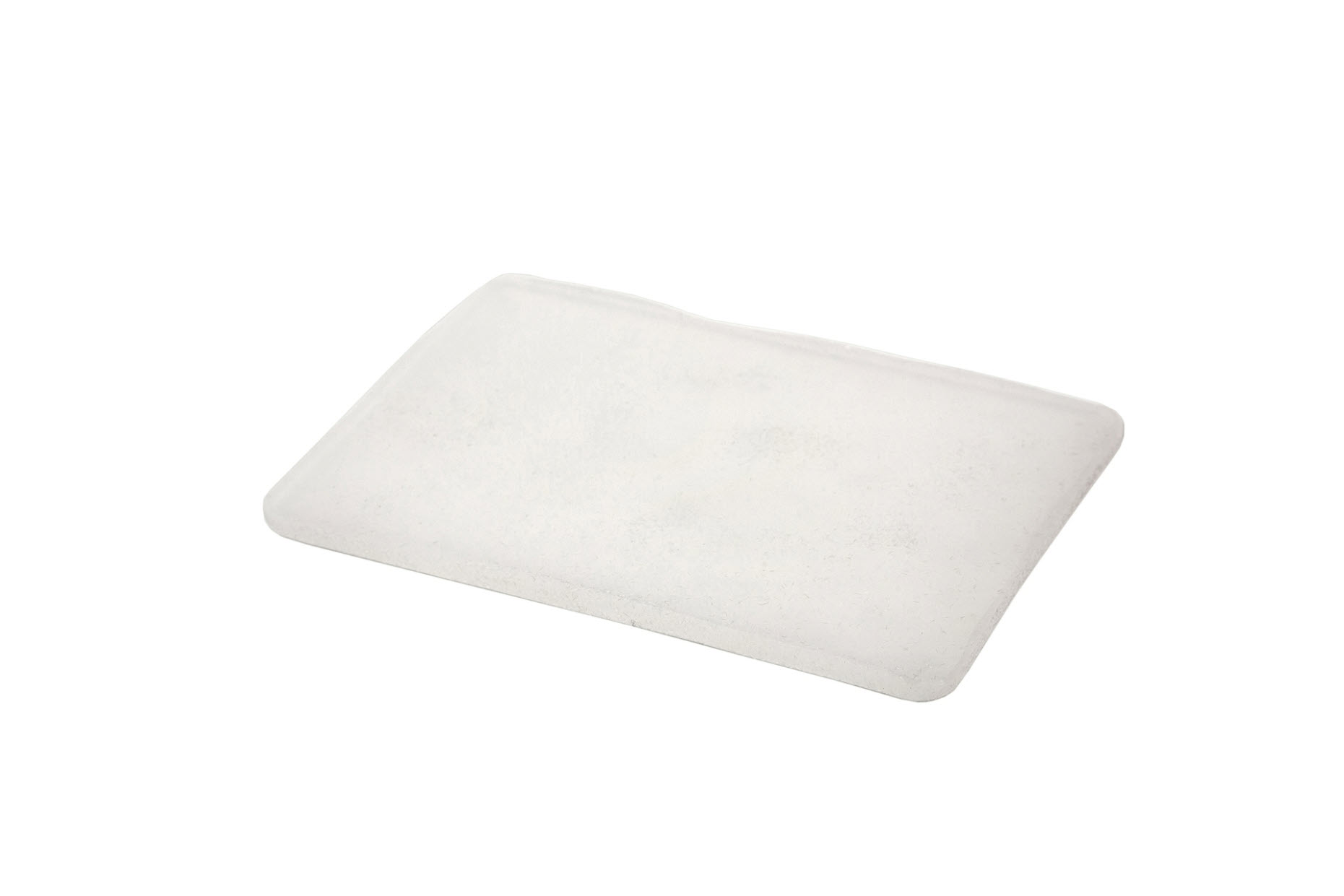 Files
These files can help you with the selected system: