Loligo sponsors SEB symposium
Loligo sponsors SEB symposium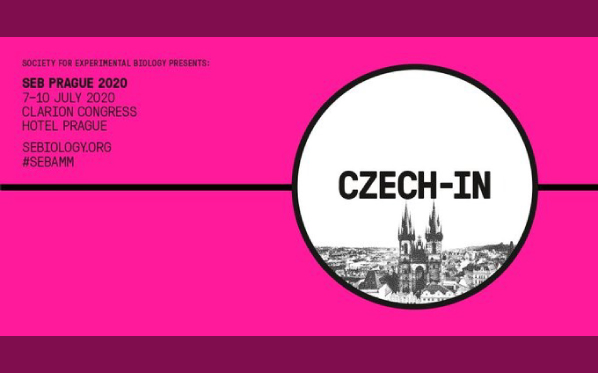 Once again, we have agreed to sponsor a symposium. This time for the SEB Annual Meeting in Prague 2020. The symposium is organized by Prof. Patricia A. Wright (Univ. Guelph) and Dr. Jonathan M. Wilson (Wilfrid Laurier Univ.), and we will provide travel funds to three post docs and invited speakers: M. Mandic, S. Fehsenfeld, and M. Giacomin.
Please find a description of the symposium below:
Title: The Ins and Outs of the Ups and Downs: Respiration and Osmoregulation in Fluctuating Environments
Aquatic ectotherms are intimately linked to their environment. Daily and seasonal variation in water conditions (e.g., salinity, oxygen, carbon dioxide) often have dramatic impacts on behaviour and physiology of freshwater and marine organisms. Two critical systems, respiration and osmoregulation are linked through gill morphology and transport processes. The "osmo-respiratory compromise" describes the complex interactions between the two systems. Speakers will explore respiratory and/or osmoregulatory challenges and behaviour in invertebrates and vertebrates facing fluctuating conditions in a wide range of habitats, such as tide pools, coral reefs, mangrove forests and freshwater lakes.
Speaker / Title
Katie Gilmour (Plenary) / The osmo-respiratory compromise
University of Ottawa, Canada
Jehan-Herve Lignot / Osmoregulation in intertidal and estuarine organisms
University of Montpellier, France
Tamzin Blewett / Diurnal and seasonal cycles and ion regulation in crustaceans
University of Alberta, Canada
Sandra Fehsenfeld / Nitrogen excretion in crustaceans
University of Quebec at Rimouski, Canada
Anne Todgham / The impact of multiple stressors on marine invertebrates
University of California-Davis, U.S.A.
Phil Munday (Plenary) / Diel CO2 cycles and the behaviour/physiology of coral reef fishes
James Cook University, Australia
Milica Mandic / Cellular responses to daily oxygen variation in fishes
University of California-Davis, U.S.A.
Lauren Chapman / Environmental change and shifts in respiratory traits of East African Fishes
McGill University, Canada
Marina Giacomin / Osmorespiratory compromise in fishes: lessons from toxicology
University of Alberta, Canada
Back to all news