NEWS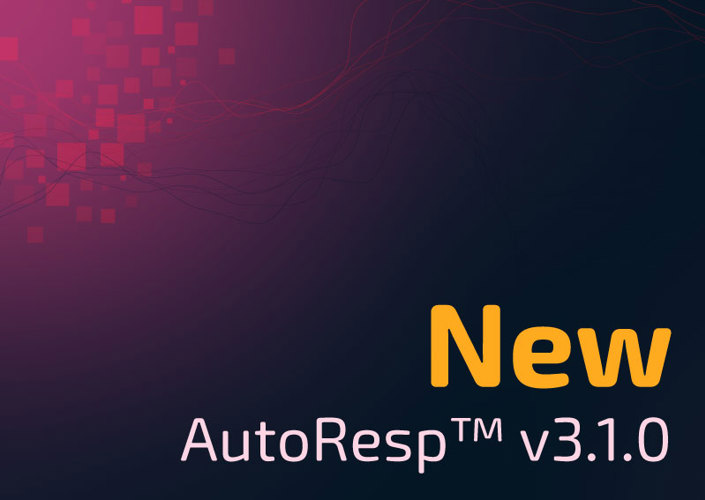 New update – AutoResp™ v3.1.0
We have released the latest update to AutoResp™ v3. Version 3.1.0 includes several new features, user interface changes, and some minor bug fixes.
DPTV flow tracking is now part of AutoResp™ v3
The most important new features is the implementation of digital particle tracking velocimetry used for automated calibration of water velocities in our Blazka-type swim tunnels 170 mL and 1500 mL, so the need for a second software (the DPTV 2 software) is no longer necessary. Now, calibration data is saved directly inside AutoResp™ v3 making it easier than ever to perform those water velocity calibrations.
For more information on how to calibrate your swim tunnels in AutoResp™ v3.1.0, please watch this tutorial video:
Manual assignment of pump relays
We usually recommend setting up respirometry chambers independently for increased throughput, but it requires that each flush and recirculation pump is plugged in to their own separate relay on the PowerX4 power bar. However, in the new AutoResp™ v3.1.0, you now have the option to assign multiple pumps to a specific (single) relay to run multiple chambers synchronously thereby saving on the number of required PowerX4 relays.
Please notice that this way of powering the pumps will prevent you from using some of the new fancy respirometry modes based on chamber oxygen levels or R2 values.
Watch this tutorial video on how manual assignment of power relays work in AutoResp™ v3.1.0:
Other features
You can now analyze old files from the discontinued AutoResp™ version 2.2 - 2.3 log files directly in the analysis menu in AutoResp™ v3 to make use of the many new useful analysis tools and statistics. Simply select the AutoResp 2.x files (.txt) as the file type upon clicking the Load button in the analysis menu, and then choose your AutoResp™ 2 "_raw data files".


A new notification feature has been added. Upon starting AutoResp™ v3, you may receive a notification directly inside AutoResp™ telling you about relevant information, like when a new update is available. Your computer must be connected to the internet to receive notifications.


Recently, we have upgraded our motor controller for the Blazka-type swim tunnels (170 mL and 1500 mL) and you will be prompted for which motor controller you are using (old vs new). This is done in the lower left corner of the screen, when accessing a DAQ-BT tab in the Calibration menu.
About
At Loligo® Systems, we are dedicated to advancing aquatic biology research by providing state-of-the-art equipment and innovative solutions. Our expertly designed products empower scientists worldwide to excel in various research fields, including aquatic respirometry, swimming performance, blood gas physiology, and animal behavioral analysis for a wide range of marine and freshwater organisms.
Based on 20 years of experience, we understand the diverse and dynamic needs of the scientific community, which is why we offer bespoke solutions tailored to your unique research requirements. Our team of experienced professionals is committed to providing unparalleled scientific advice and support, ensuring that you receive the most accurate and reliable data possible.
Loligo® Systems: Empowering aquatic research, together.
Watch the latest product videos