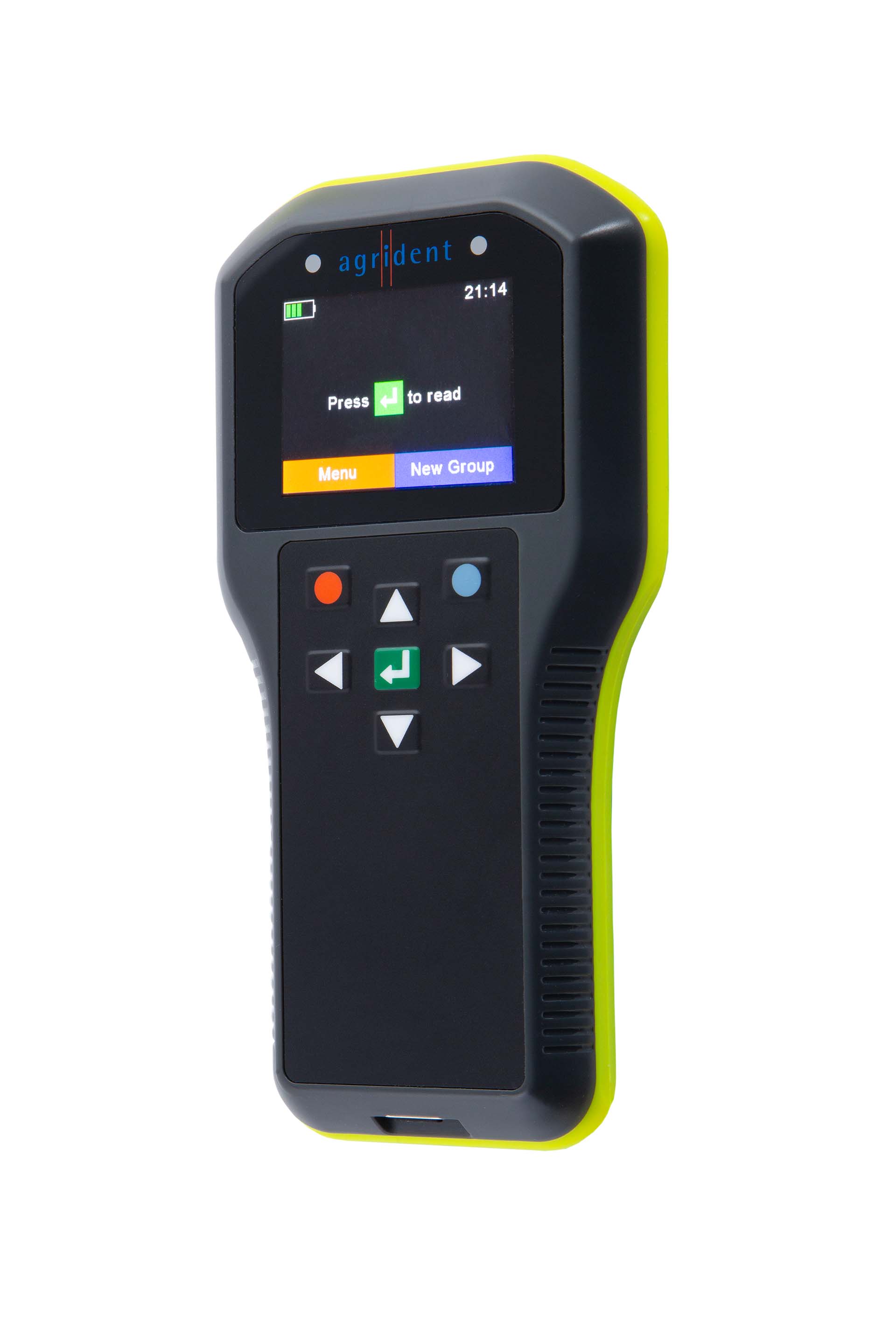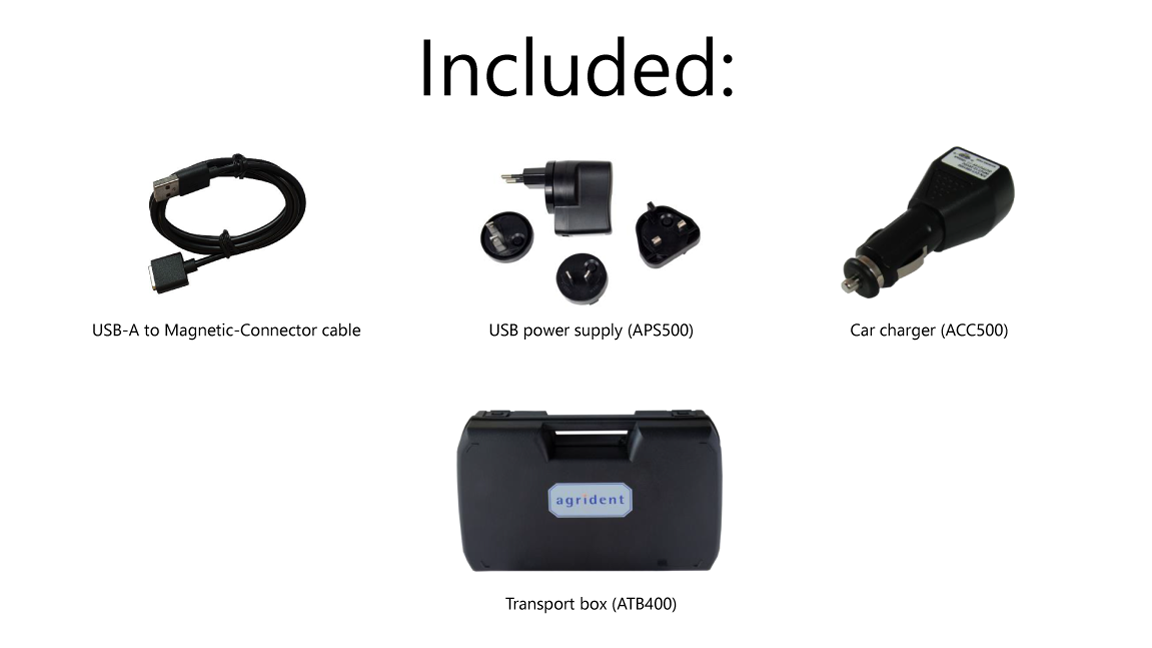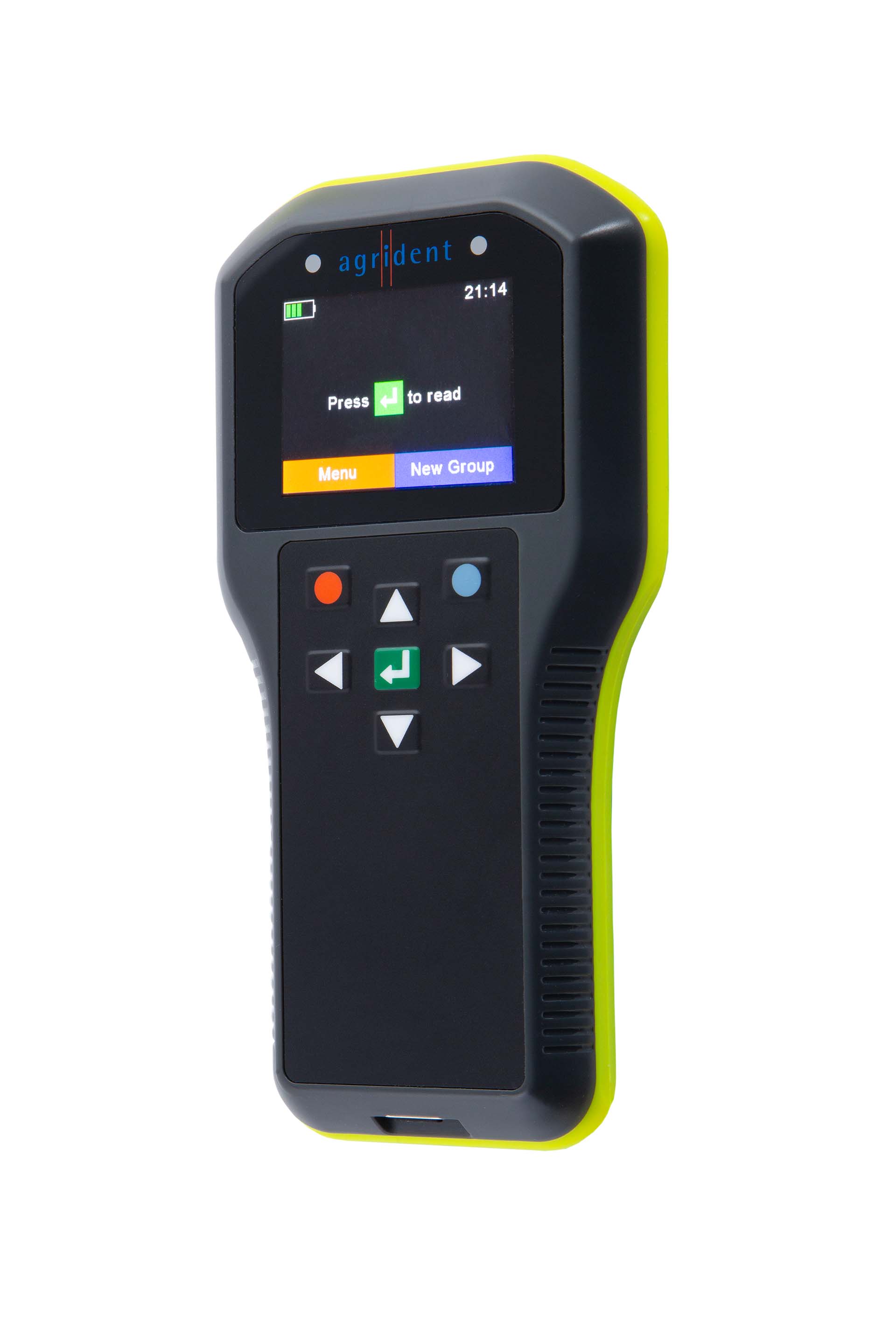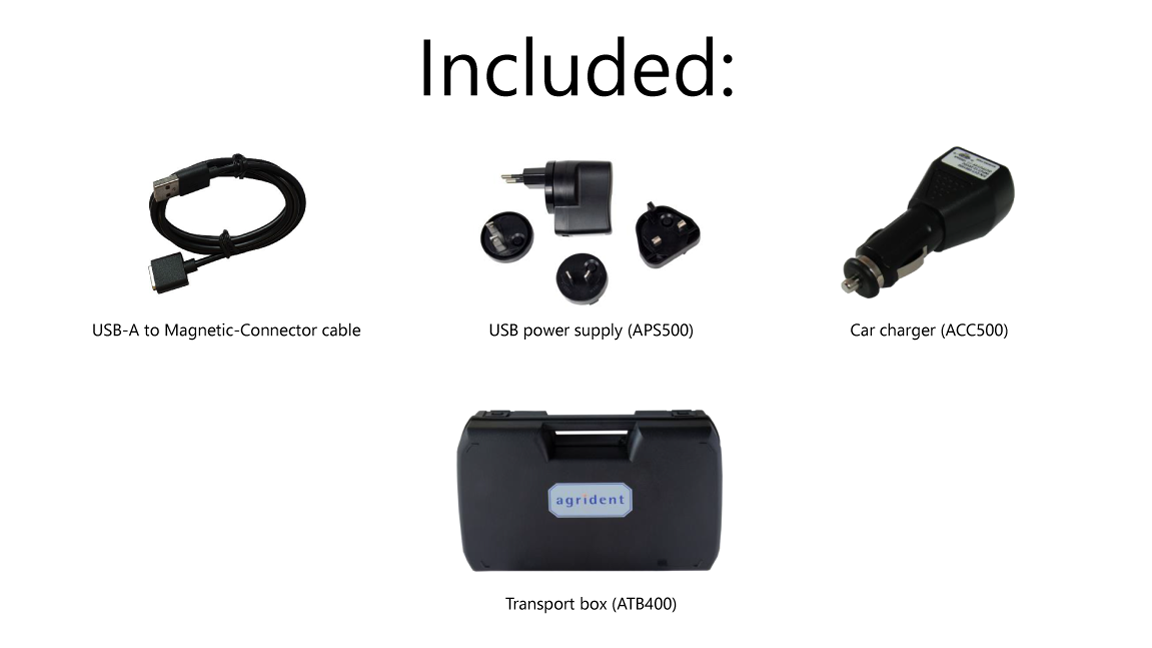 Customs tariff #
84719000
Features
134.2 kHz reader
Reads FDX-B or HDX tags (ISO 11784/5)
USB and Bluetooth data communication
100.000 IDs memory
Large color display
Dust and water splash proof (IP65)
Free software for upload/download
Data export in Excel file format
Bi-directional wireless communication with Bluetooth devices (e.g. smartphone)
Animal ID made easy! This ergonomic but robust handheld PIT reader is splash-proof (IP65) and made for challenging environments like fish science or aquaculture applications.
PIT tag data are transferred to the PC via USB or Bluetooth, and in addition the device can store up to 100.000 records in several groups in the large internal memory. Each record also contains a timestamp plus a Visual ID and an Alert, if available.
The reader has a large color display which can show many information at one glance. Together with the seven keys, it allows the easy and convenient navigation through menus and data. In addition, the device has status LEDs above the display for indicating charging- and interface status plus the reading status. The integrated speaker provides acoustical feedback to the user and the vibrating motor is very useful in noisy environments.
Weight data can be imported from all major brands of scales via Bluetooth and it can be recorded in combination with the Animal ID in TASKs.
The following accessories are included in the set:
PIT reader
USB-A to Magnetic-Connector cable
USB power supply
Car charger (12VDC)
Suitcase
Software for Windows
Data
This is product data for the selected system:
| | |
| --- | --- |
| Frequency | 134.2 kHz |
| Transponder type | HDX compatible (ISO 11784/5) / FDX-B compatible (ISO 11784/5) |
| Reading range | 25 cm with HDX transponder (Ø 30 mm) / 25 cm with FDX-B Transponder (Ø 30 mm) |
| Synchronization Wireless | Synchronization allows the operation with other readers in close vicinity according to ISO24631-2 |
| Interface | USB (Virtual Comport or Mass Storage Device) Class 1 Bluetooth module v4.1 Dual Mode: Classic (SPP, HID), BLE |
| Memory | 8 GB (100.000 records) / 25 Tasks with 10.000 records each |
| Power supply | Integrated Li-Ion Battery 3.4 Ah (12.2 Wh) / Internal charging via USB in max. 4h with Agrident supplied PSU |
| Display | 2.4" TFT (65K colors) |
| Keypad | 7 button directional pad, incl. "OK" button and two softkeys |
| Signal | 2 Status LEDs above the display Audio Speaker, Vibration motor |
| Operating temperature | -20° to 60°C, -4° to 140° Fahrenheit |
| Storage temperature | -20° to 60°C, –4° to 140° Fahrenheit |
| Charging temperature | 0° to 45°C, 32° to 113° Fahrenheit |
| IP class | IP65 |
| Dimensions | 190 x 98 x 40 mm (L x W x H) |
| Weight | approx. 270 g |
Included
These products are included in the system:
Optional
These products are optional for the selected system:
Files
These files can help you with the selected system:
Behavior
Title
Description
Version
Get
Title
APR250 PIT Reader
Description
A user manual on how to use the reader
Version
13/02/20
Get
Title
AgriLink
Description
A user manual on how to set up and use the software
Version
1.2.3
Get
Title
AgriLink
Description
Third-party AgriLink software for APR250 PIT Reader
Version
1.5.7
Get