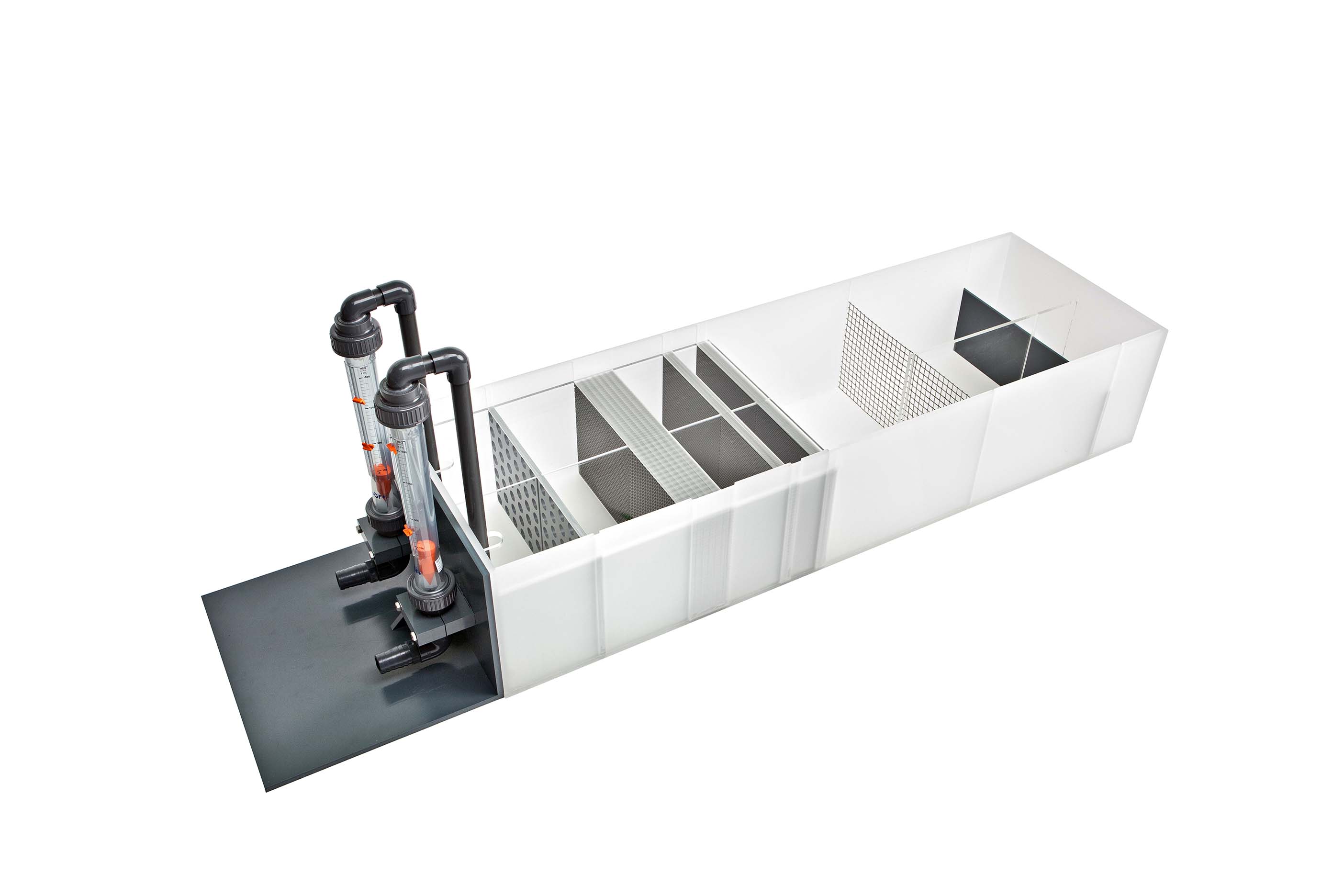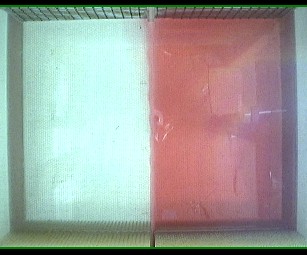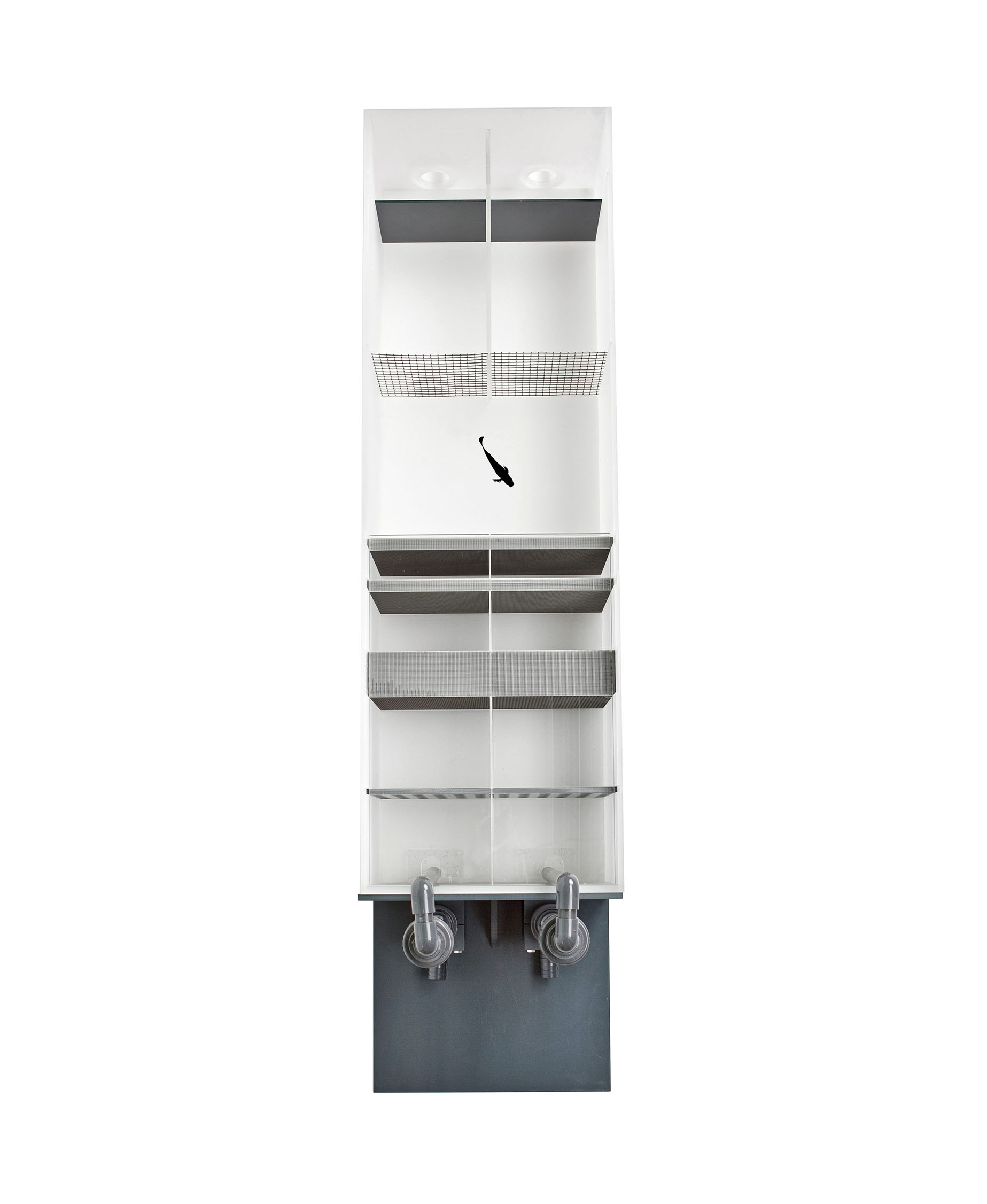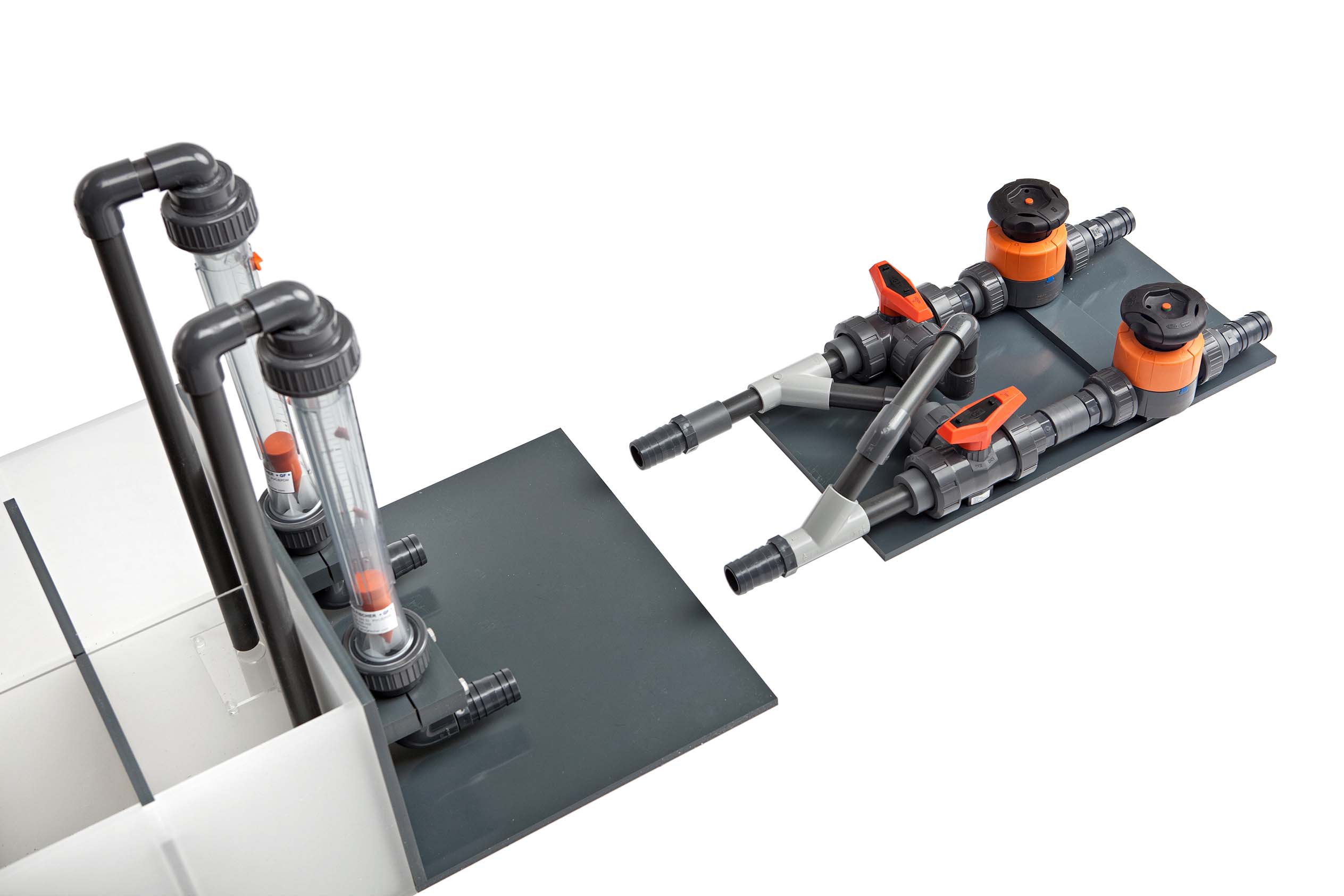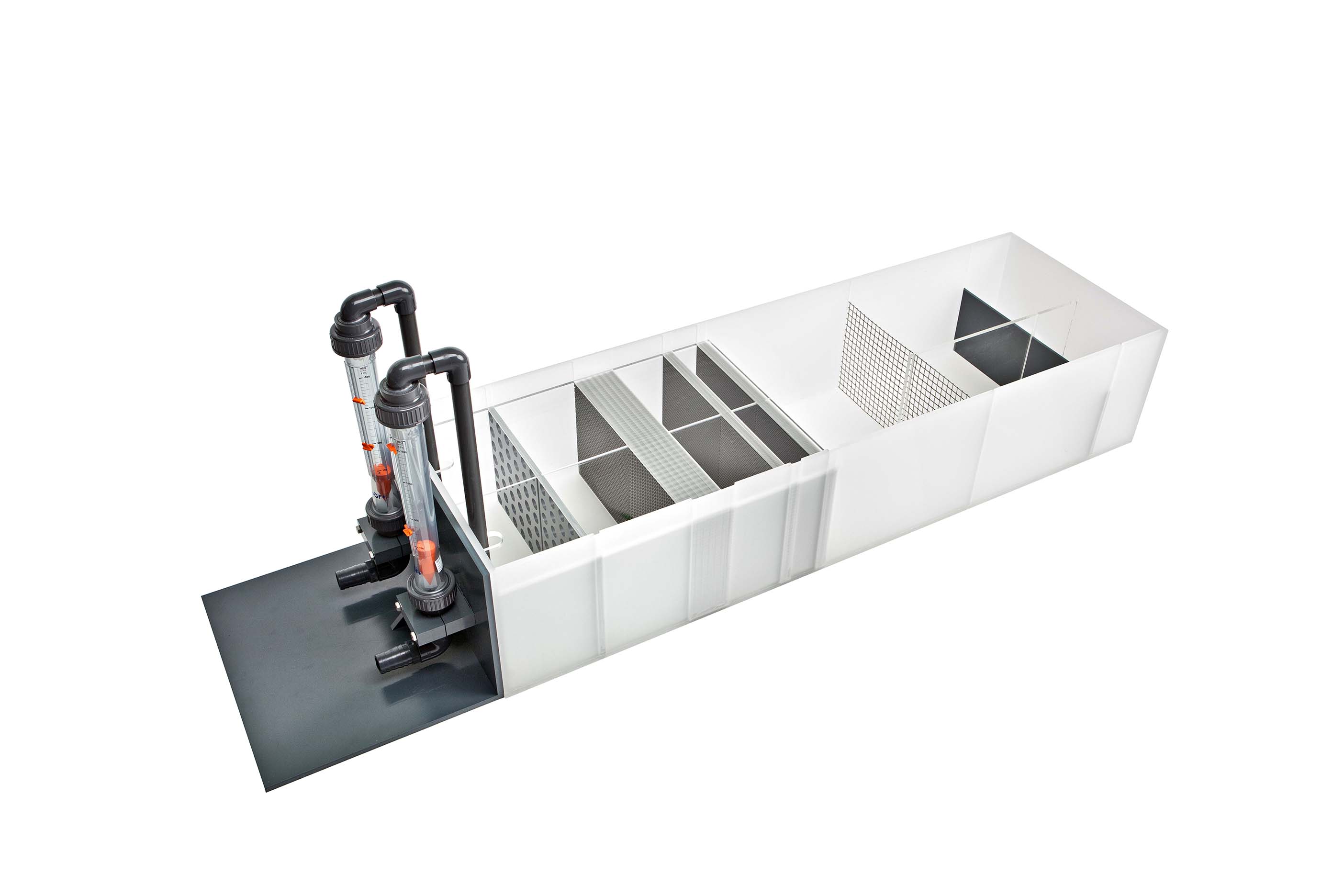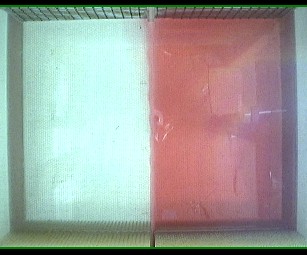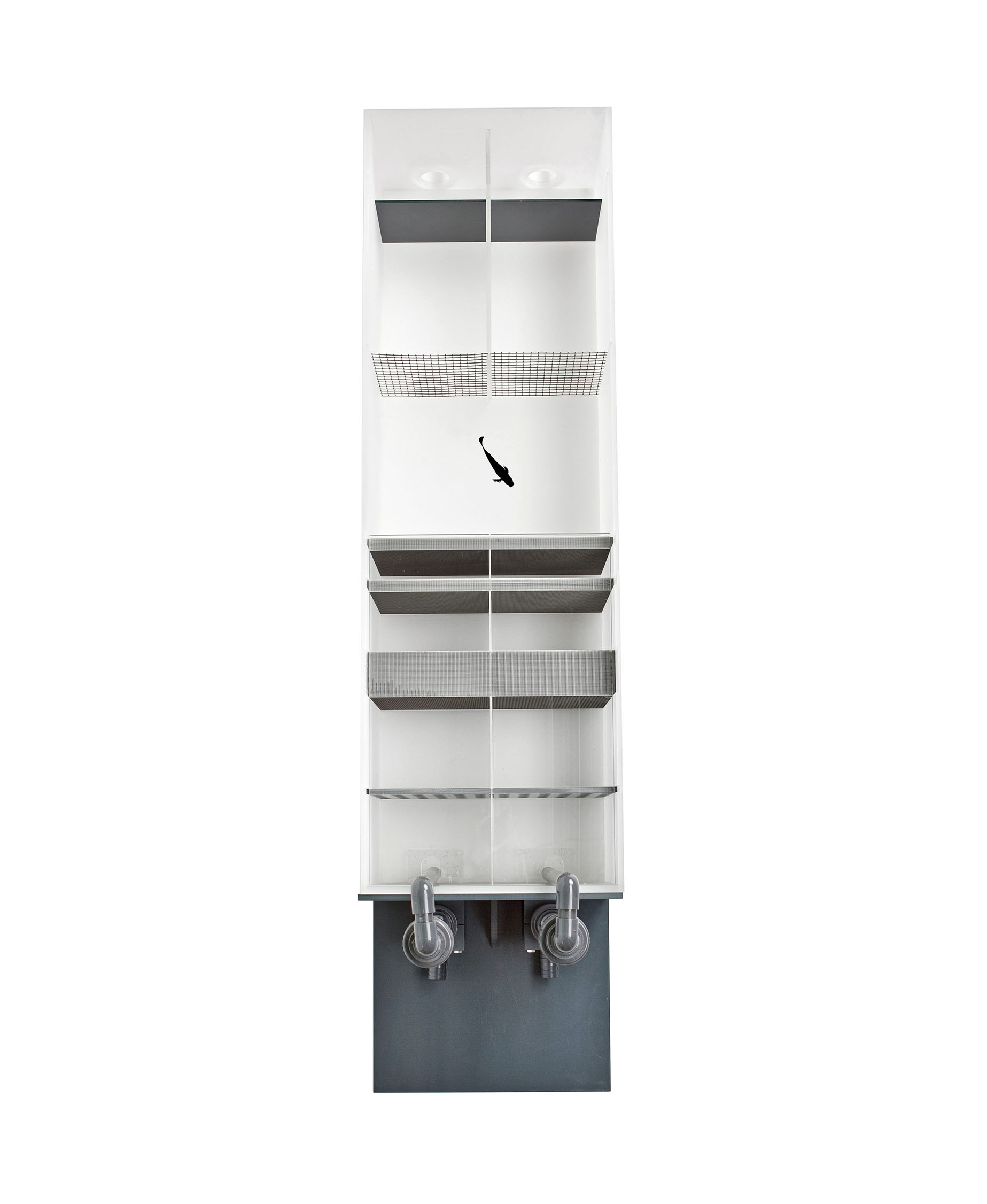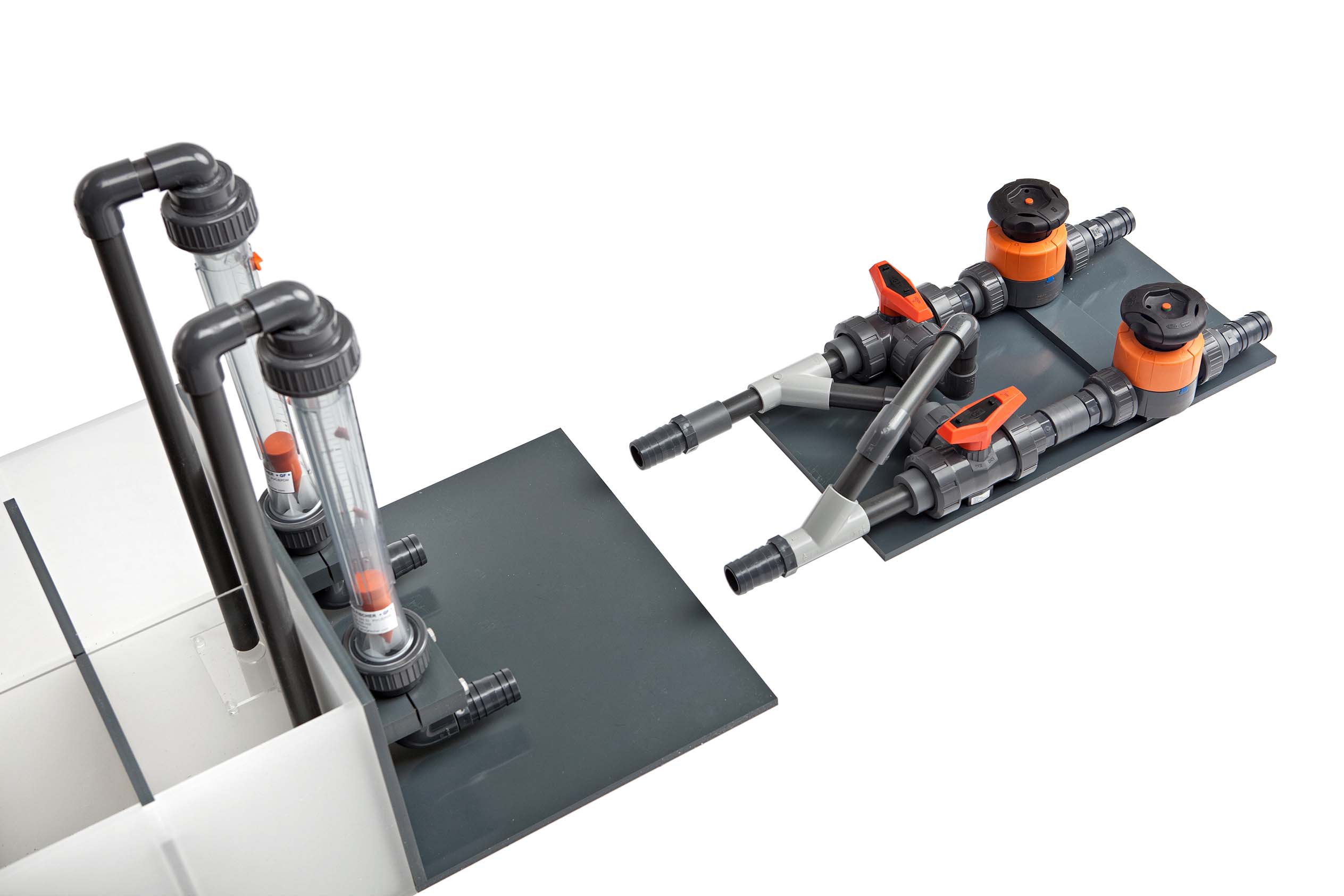 Customs tariff #
90189084
Use this dual choice tank to test the behavior of aquatic animals moving freely between two slowly moving water columns with differing water quality (chemicals, DO, pH, CO2, turbidity etc.).  

The hydrodynamic design of the choice tank creates a sharp and stable horizontal gradient inside the 32 x 40 cm test area where the animal is given a free choice of movement between two water qualities. The water depth in the tank can be set to 5, 10 or 15 cm depending on the type and size of animals or the application.

The choice tank comes with flow meters for accurate matching of flow rates from two header tanks (if feeding the tank by gravity) or two recirculatory pumps (excl.).

We offer customer-specified tanks upon request.
Data
This is product data for the selected system:
| | |
| --- | --- |
| Foot print | 1680 x 426 mm |
| Test section | L318 x W400 x H50/100/150 mm |
| Fittings | OD 1" (32 mm) |
Included
These products are included in the system:
Optional
These products are optional for the selected system:
Files
These files can help you with the selected system:
Behavior
Title
Description
Version
Get
Title
Choice tank
Description
A user manual on how to set up and use the tank
Version
1.0.0
Get