Multi Bio 3D
Programmable shaker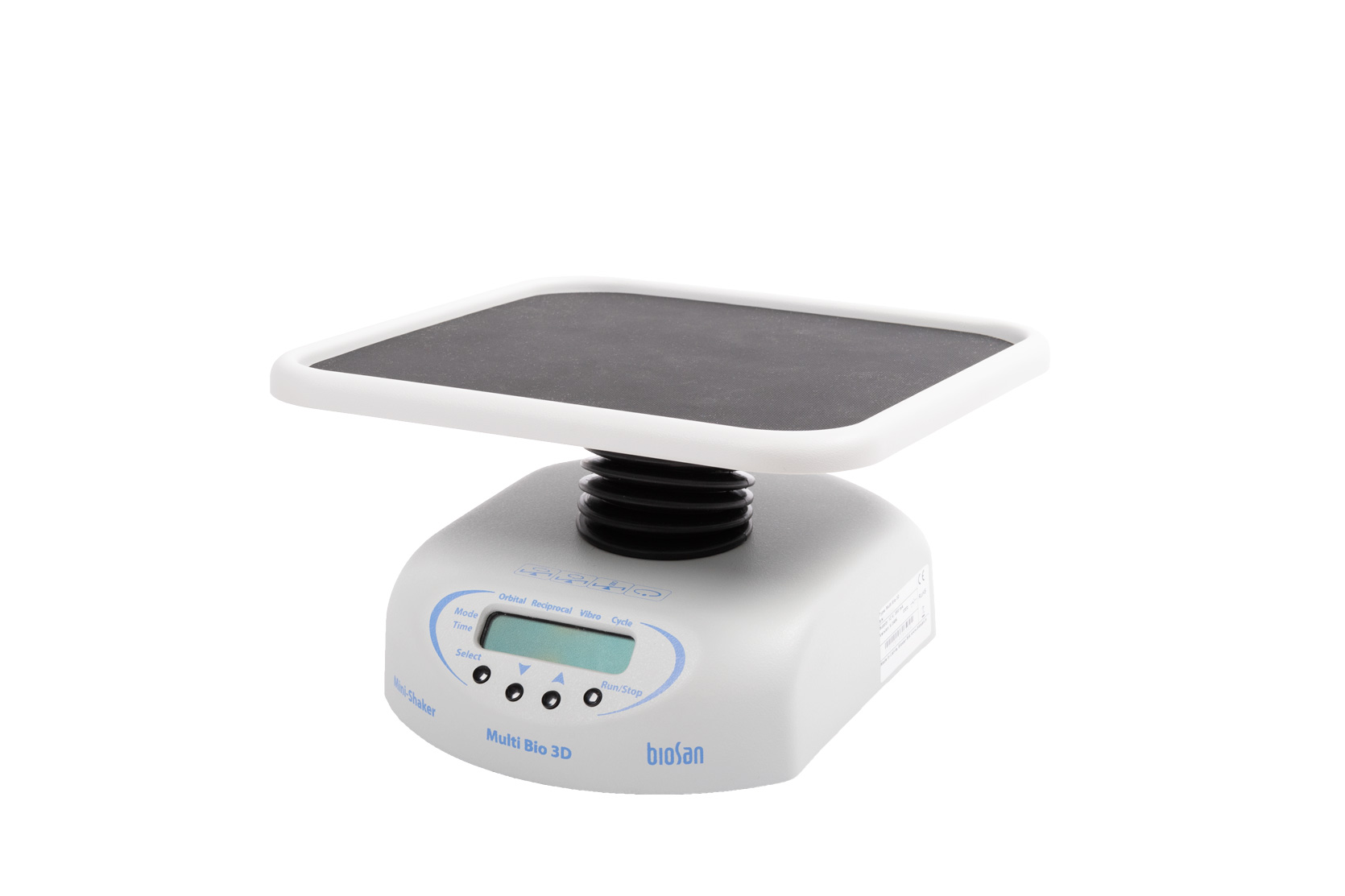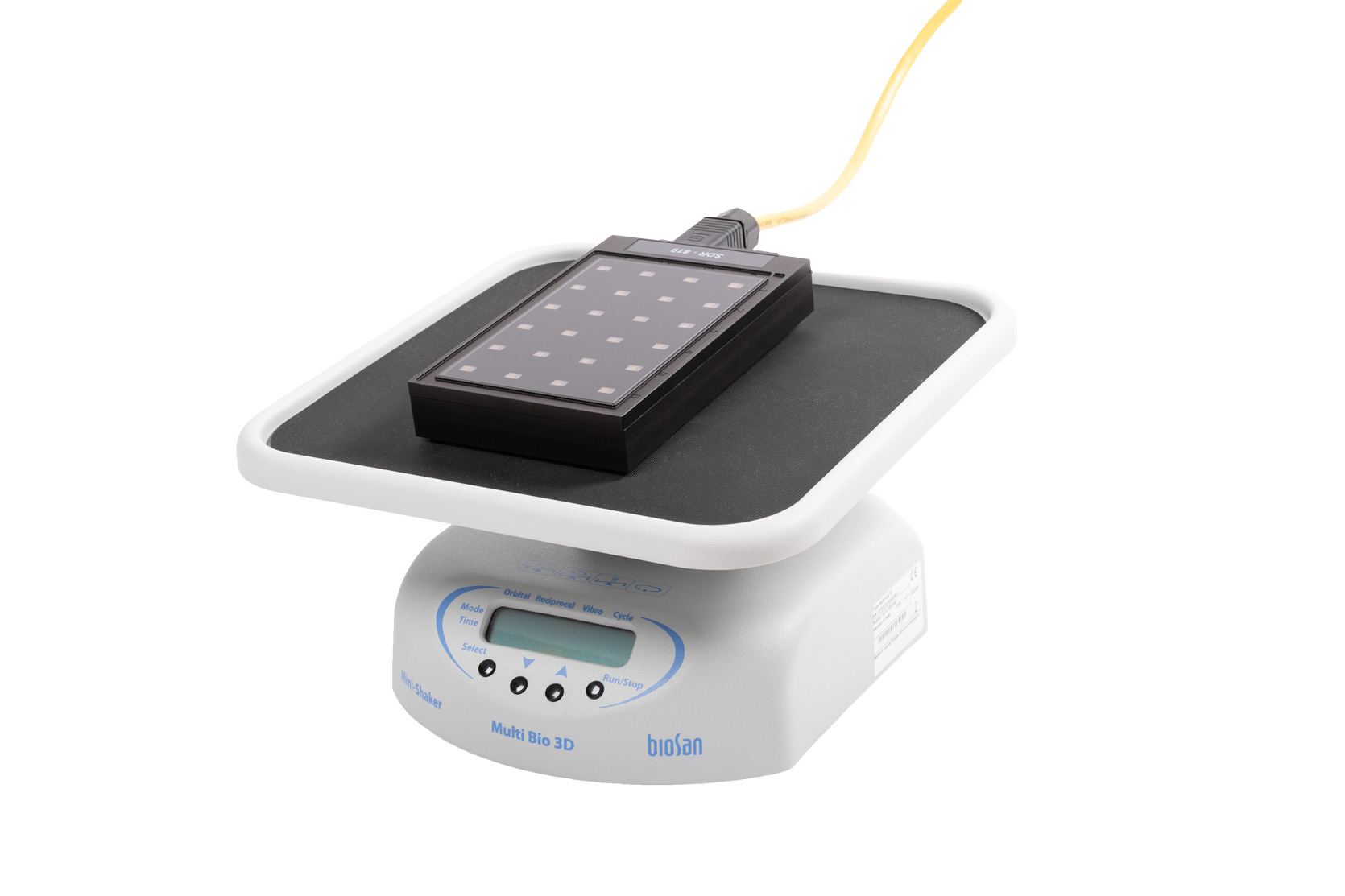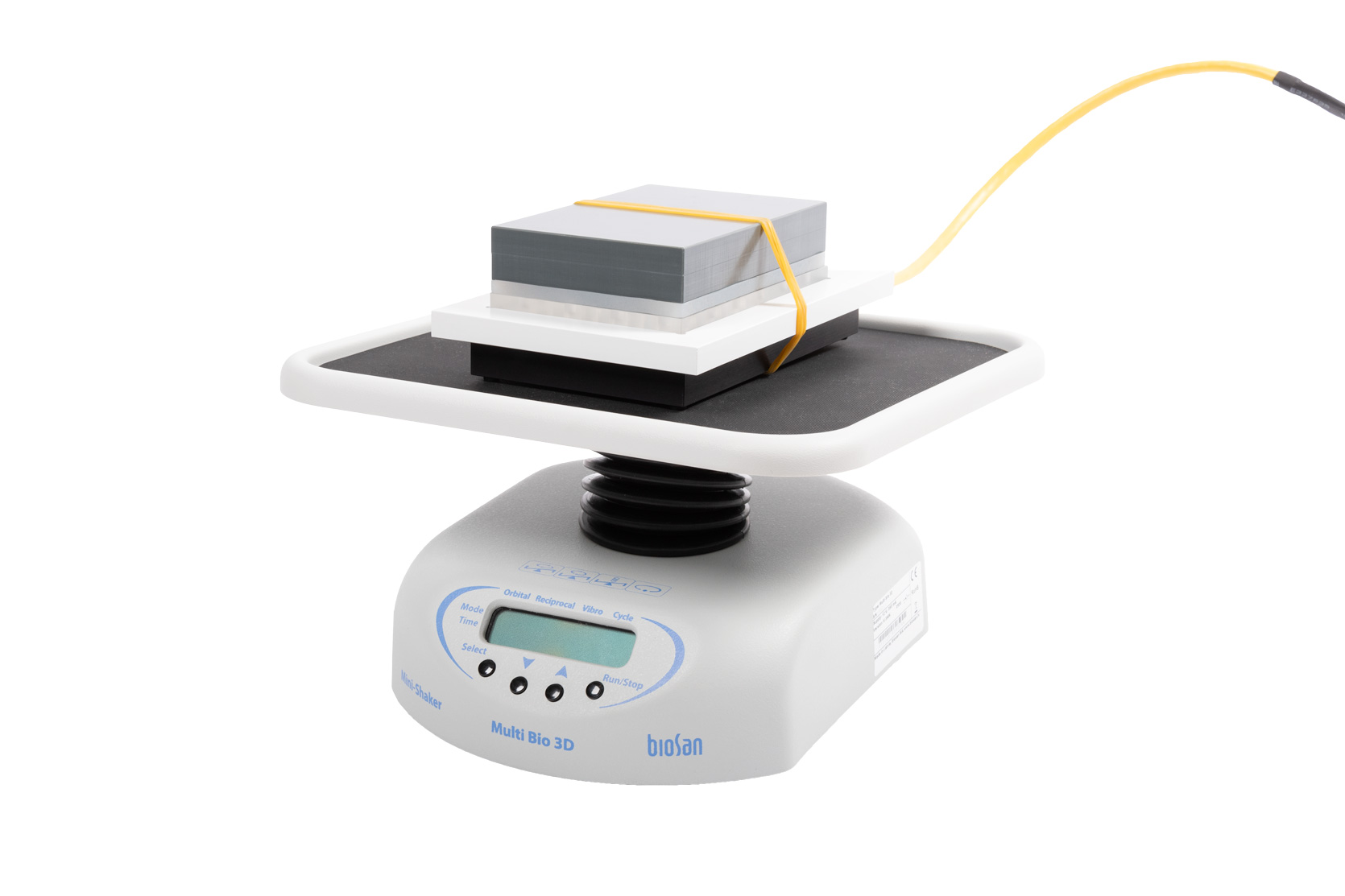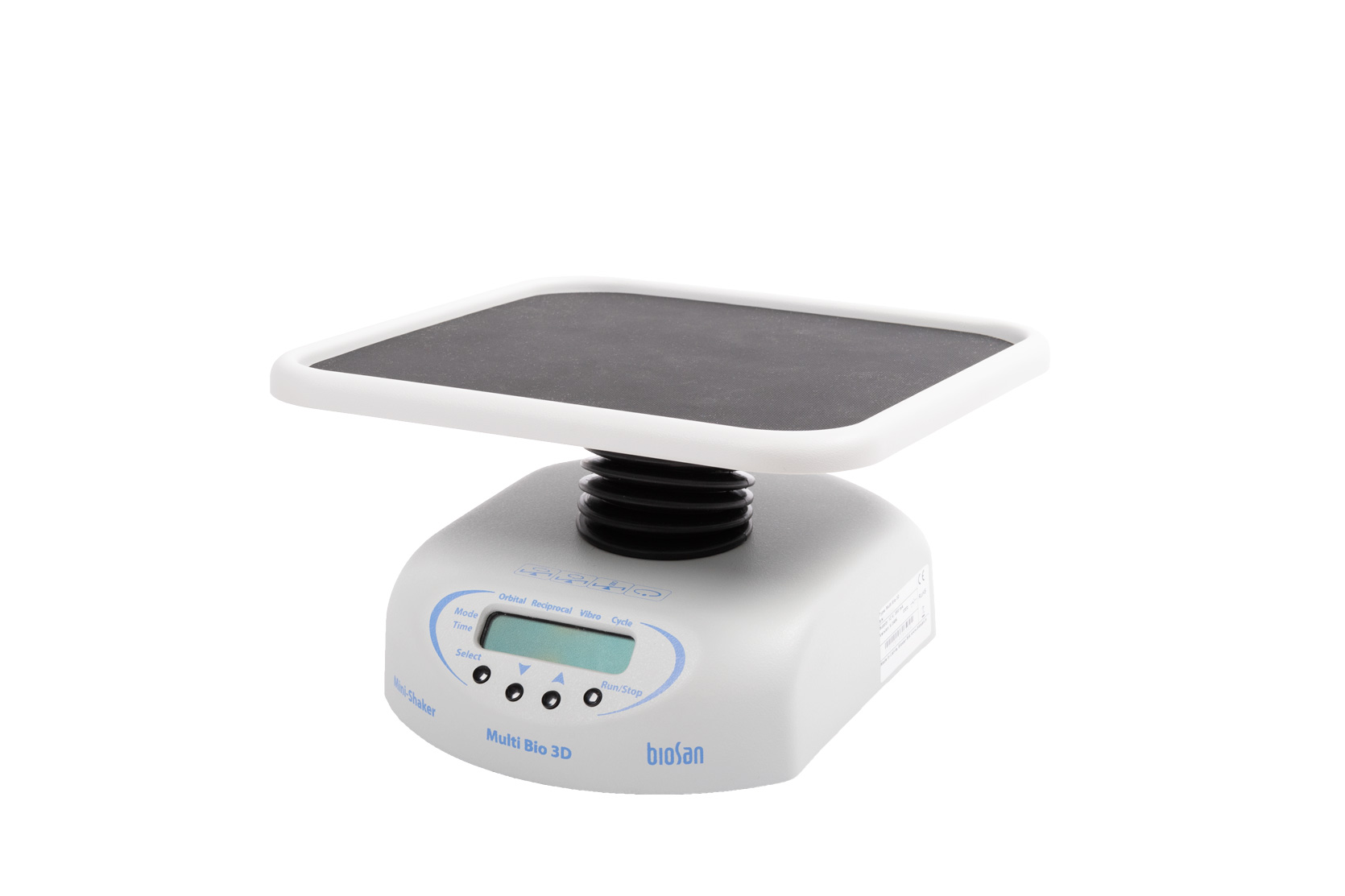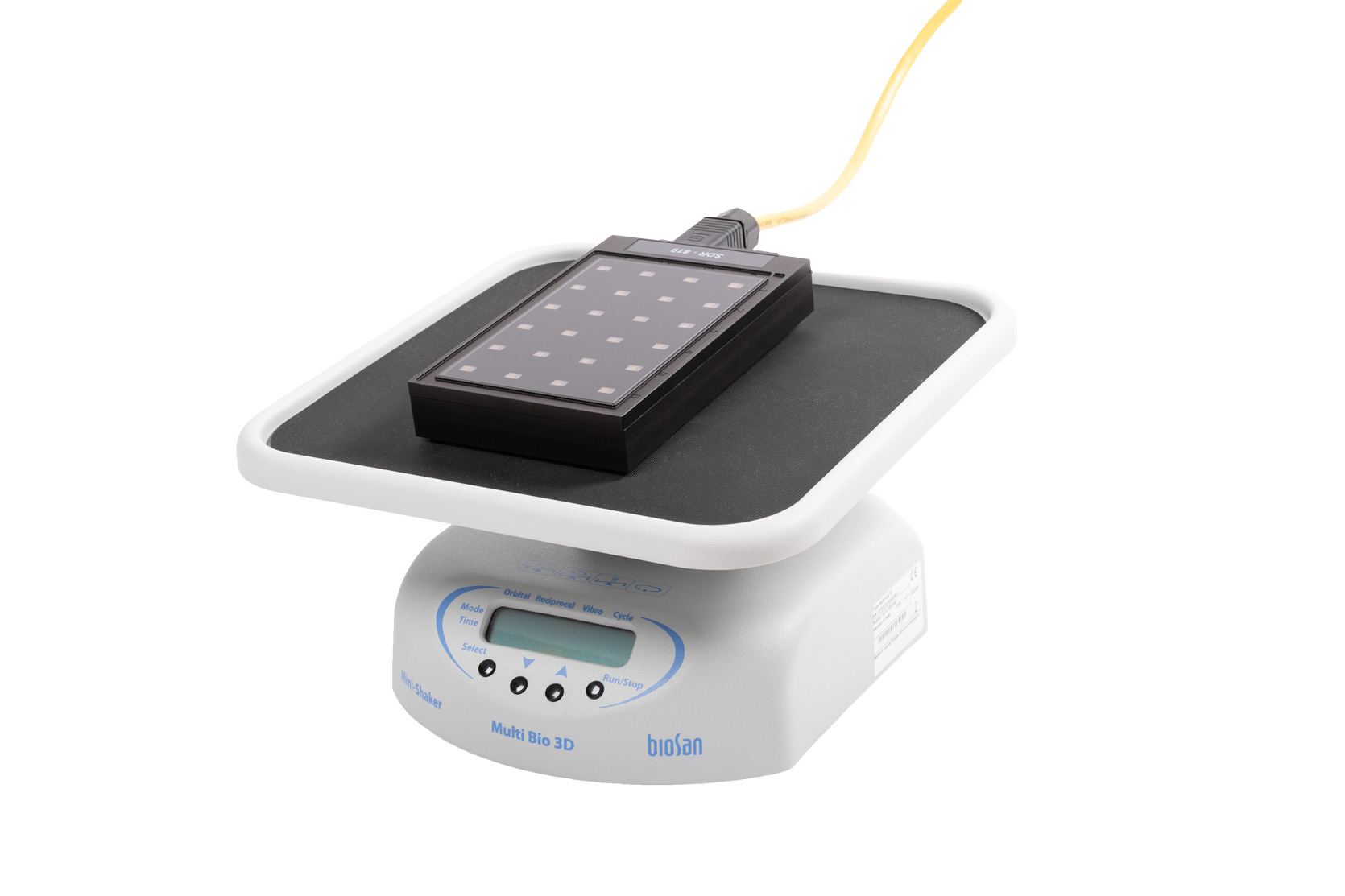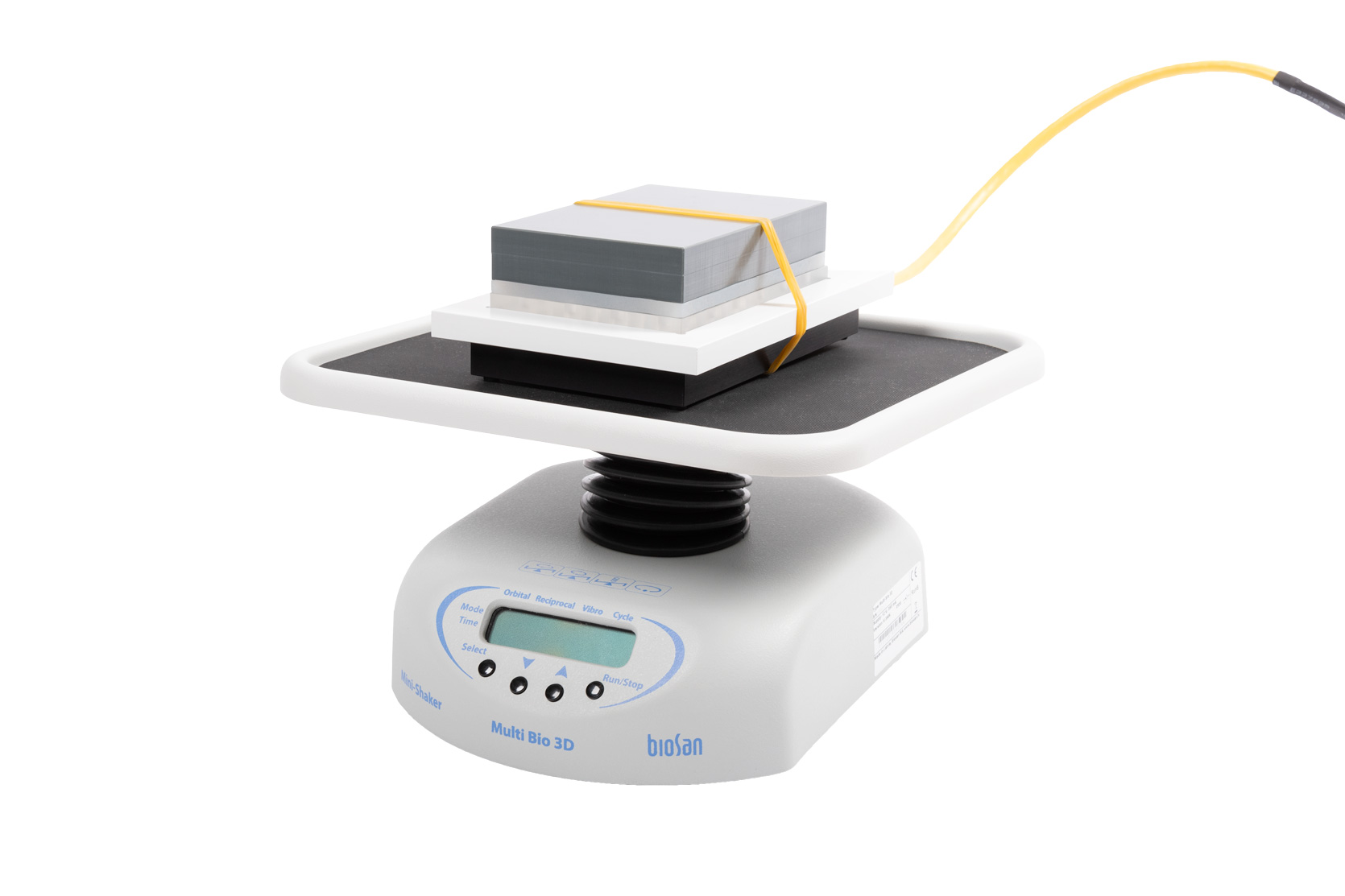 Customs tariff #
84798200
Easily programmable 3D mini-shaker with orbital 3D rotation, reciprocal 3D motion as well as soft vibrating rocking of the platform. These three motion types can be performed separately, pairwise and in cycles, periodically repeating the sequence of three motion types. Non–slip, temperature resistant, silicone mat located on the shaker platform provides stable position for vessels during shaking.
The shaker can be used in cold rooms or incubators, operating at ambient temperature range +4 °C to +40 °C.
We recommend this shaker for agitating the medium inside the microplate glass plate wells. Use orbital 3D rotation type for maximum effect.
Data
This is product data for the selected system:
| | |
| --- | --- |
| Platform working area | 215 x 215 mm |
| Maximum load | 1 kg |
| Weight | 1.8 kg |
| Power | 12 V, 380 mA / 4.6 W |
| Power supply | Input AC 100–240 V; 50/60 Hz; Output DC 12 V |
| Operating temperature | 4 to 40 °C |
Included
These products are included in the system:
Optional
These products are optional for the selected system:
Files
These files can help you with the selected system:
Microplate
Title
Description
Version
Get
Title
Multi Bio 3D programmable shaker
Description
A user manual for the Multi bio 3D programmable shaker
Version
4.01
Get