Miniature DC pump
(50-1500mL/min)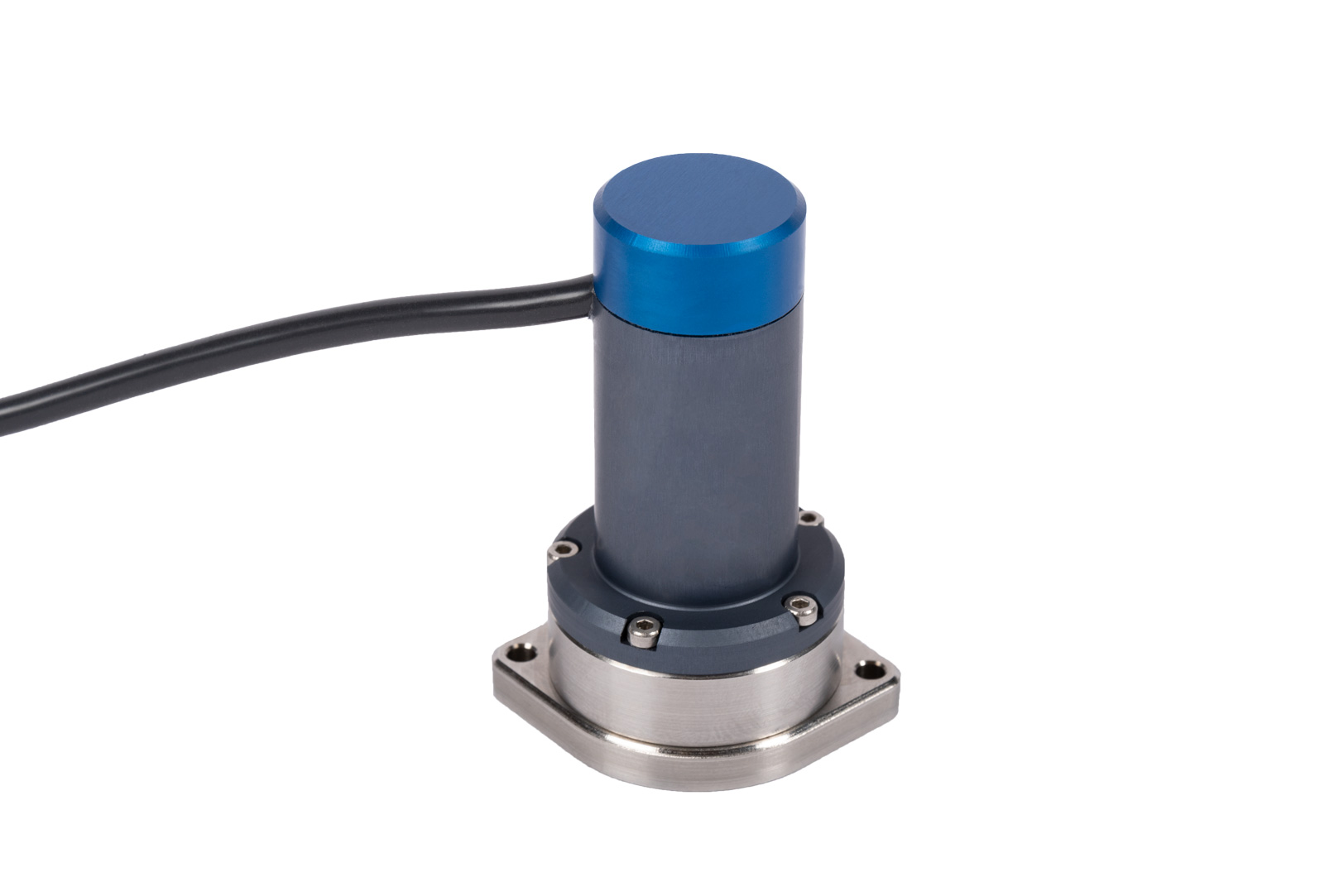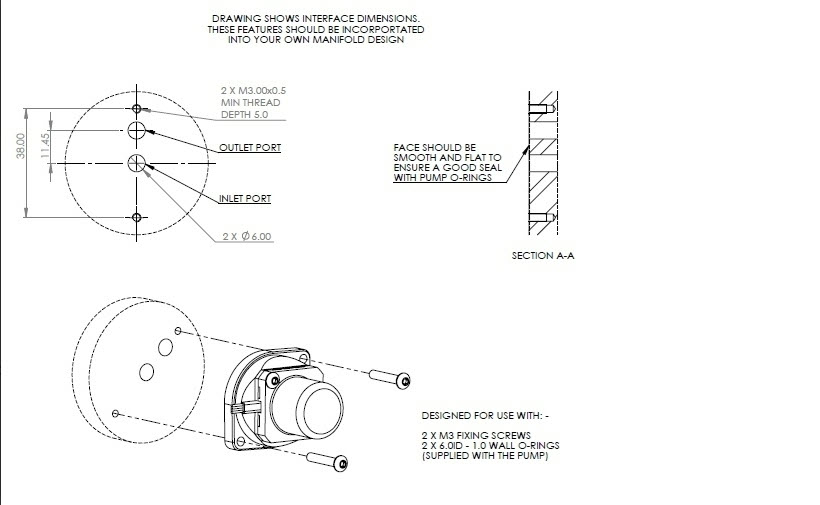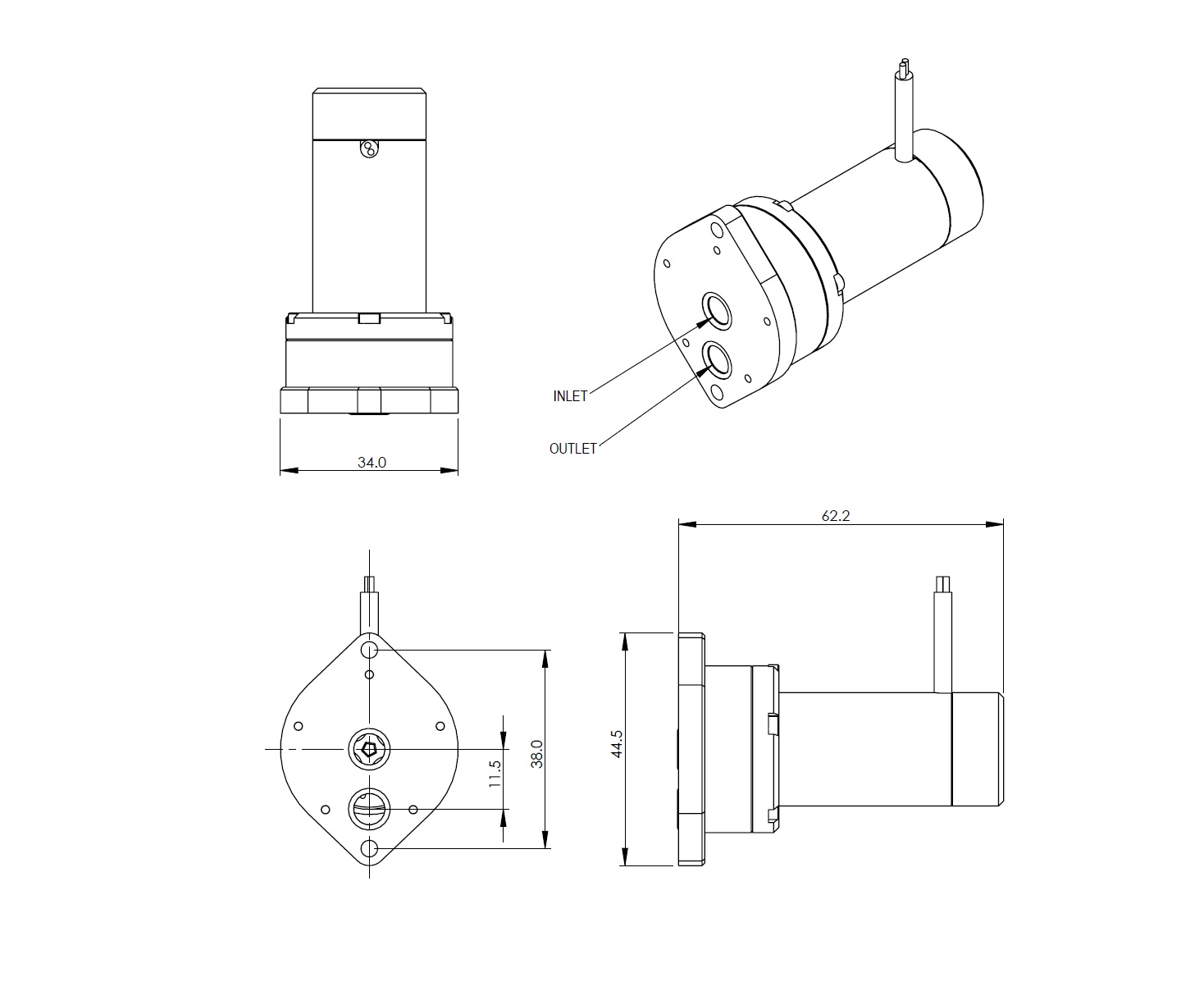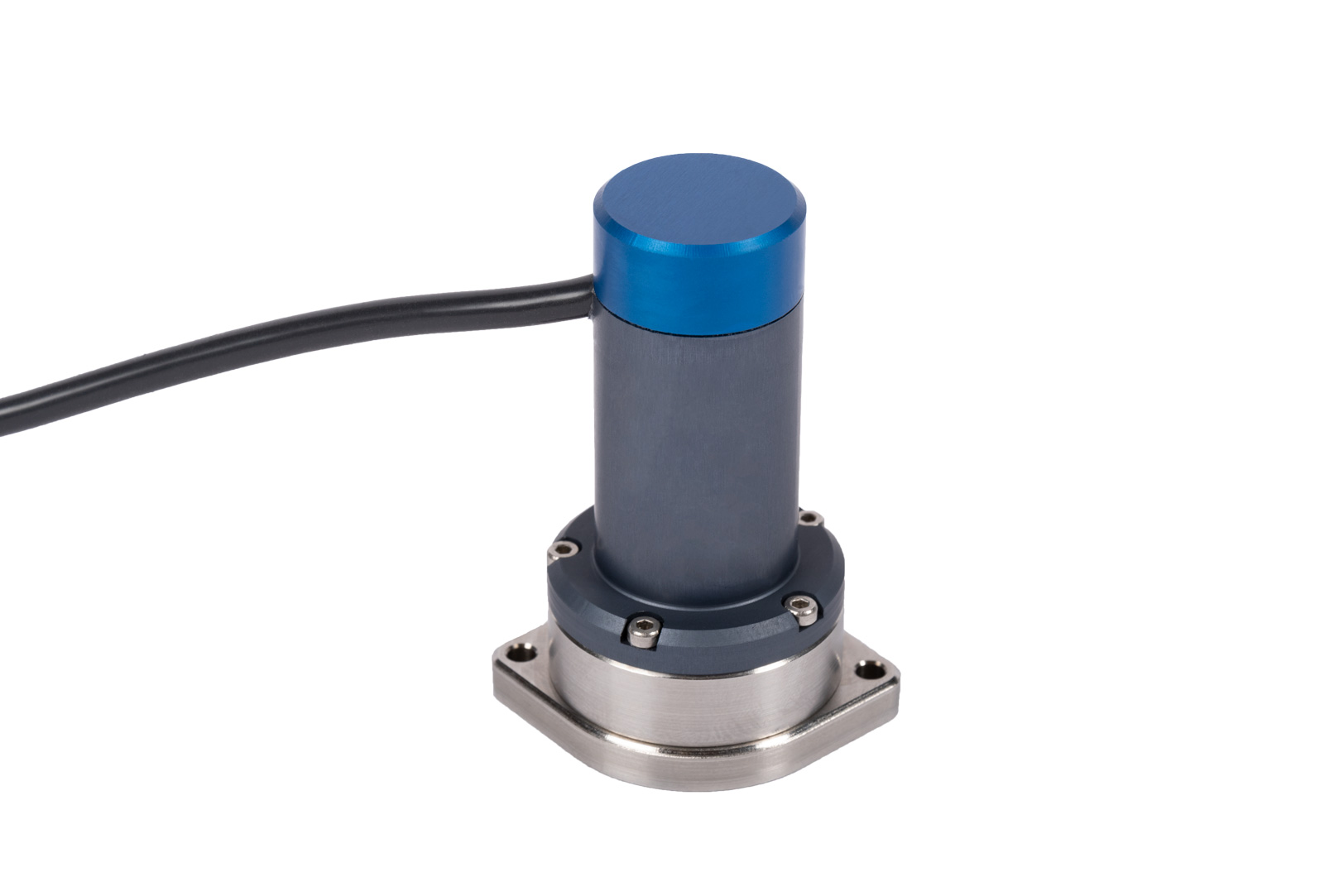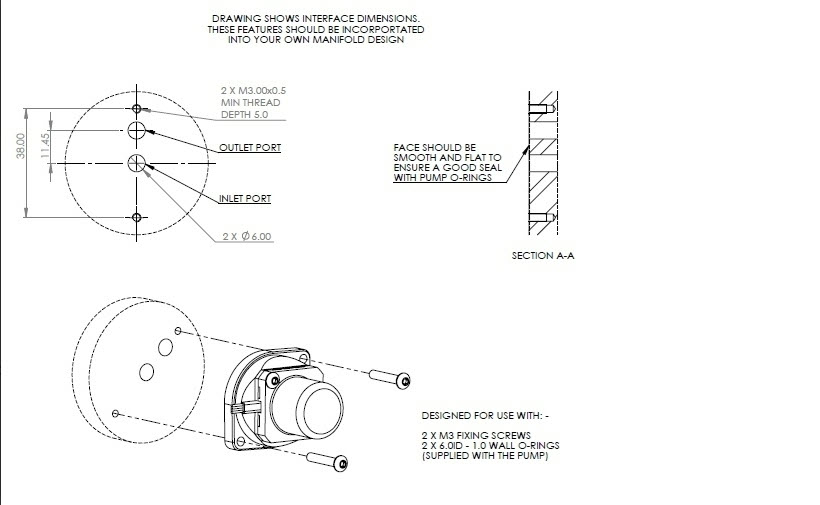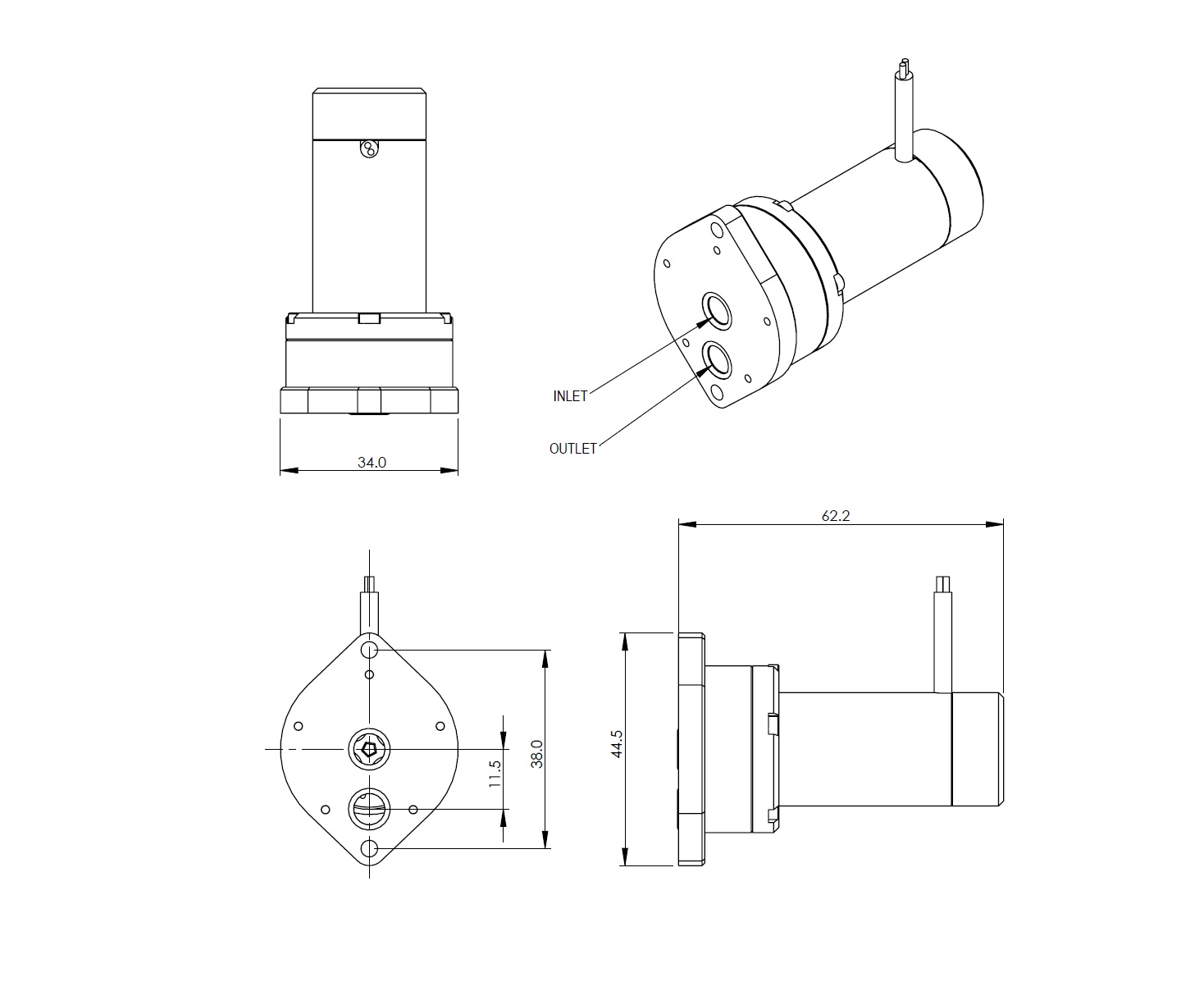 Customs tariff #
84135000
Features
DC power operated
Brushless drive motor
Quiet pulseless flow
Stainless materials
This tiny impeller pump is highly efficient despite the compact design allowing for installation into the smallest places. We have chosen acetal inner parts and impeller, viton seals, and a stainless steel housing so that the pump can be used in hostile environments like marine labs.

Pump flow rate can be adjusted by varying input voltages between 5 VDC and 12 VDC. Further fine tuning can be made by restricting the outgoing flow with a tube clamp or by using a thinner tube thereby increasing friction against flow. 

This flange pump mounts onto any planar surface with stainless screws and o-rings (both included). We can supply an optional fitting flange with barb hose fittings for 3.2 mm tubing, but the pump is NOT made for submerged use!
Data
This is product data for the selected system:
| | |
| --- | --- |
| Dimensions | 62.2 x 44.5 x 34.0 mm (H x W x D) |
| Flow range | 50 - 1500 ml/min |
| Internal volume | 2.39819 mL |
| Consumption | 10 W (max) |
| Power | 5 - 12 VDC |
| Ports | OD 5.5 mm |
| Tubing | 3.2 mm |
| Cable length | 1 m |
Included
These products are included in the system:
Optional
These products are optional for the selected system:
Pumps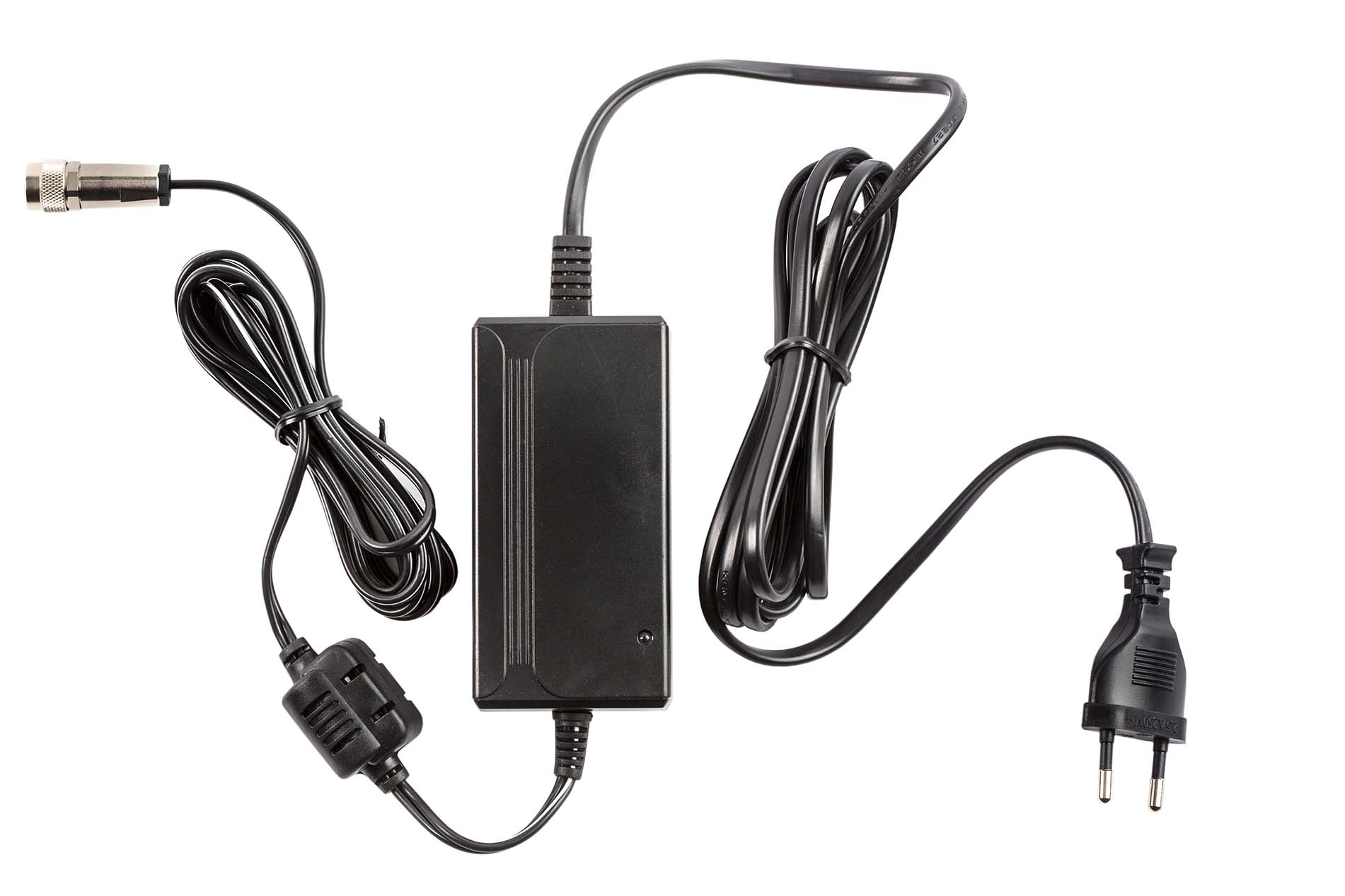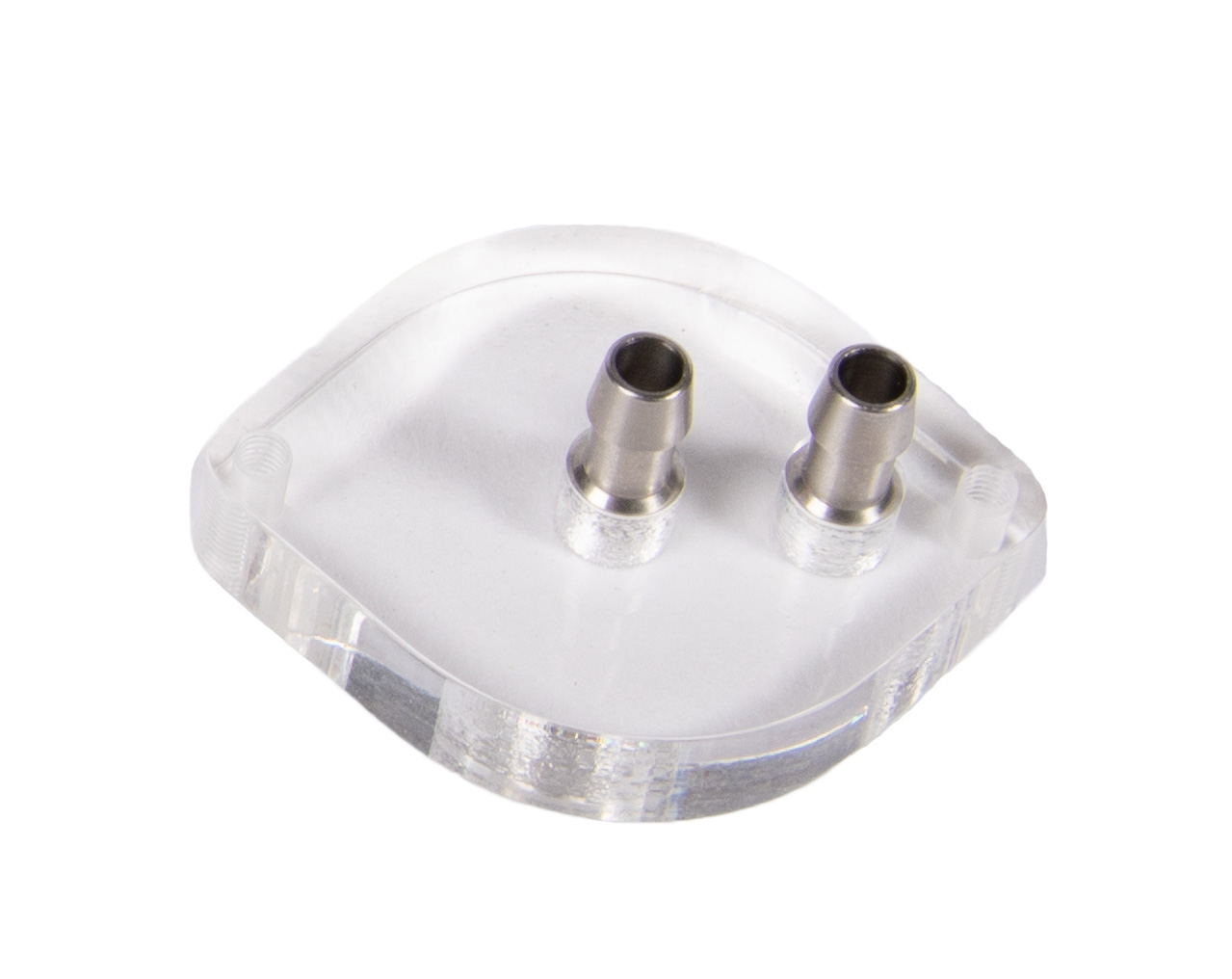 Stirrers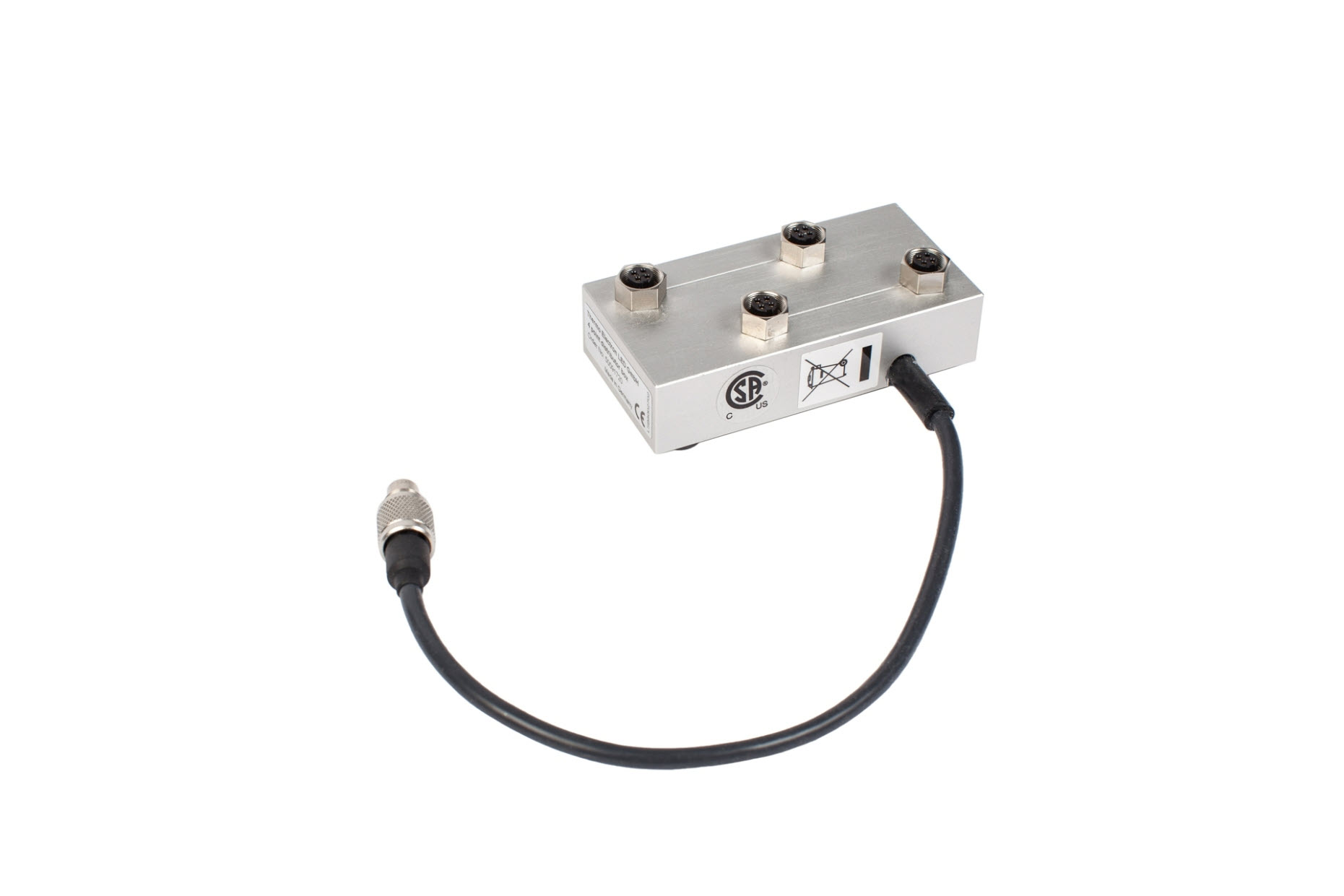 Tubing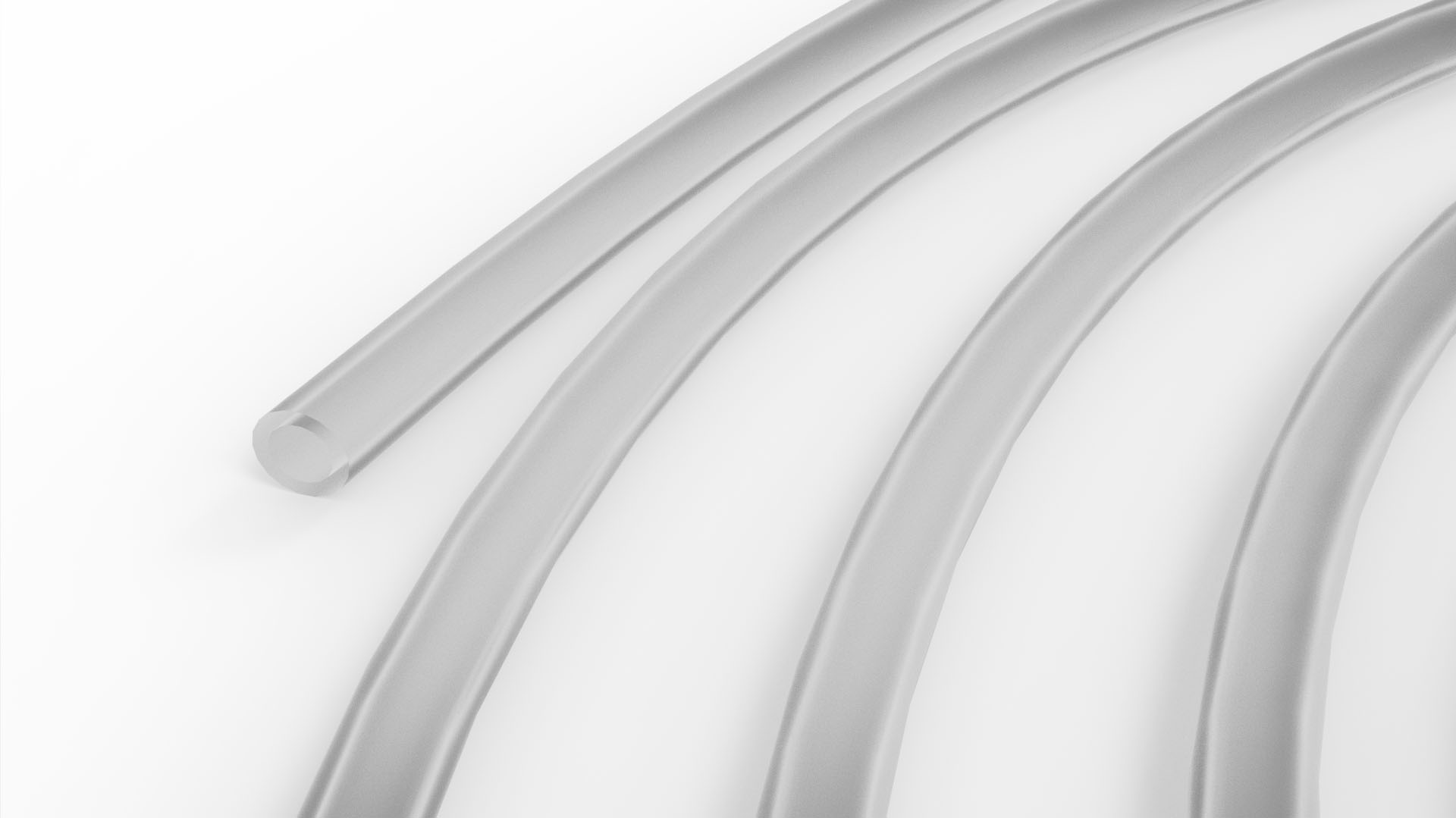 Files
These files can help you with the selected system:
Miscellaneous
Title
Description
Version
Get
Title
Miniature DC pump
Description
A step by step guide on how to set up and use the miniature DC pump
Version
1.1
Get