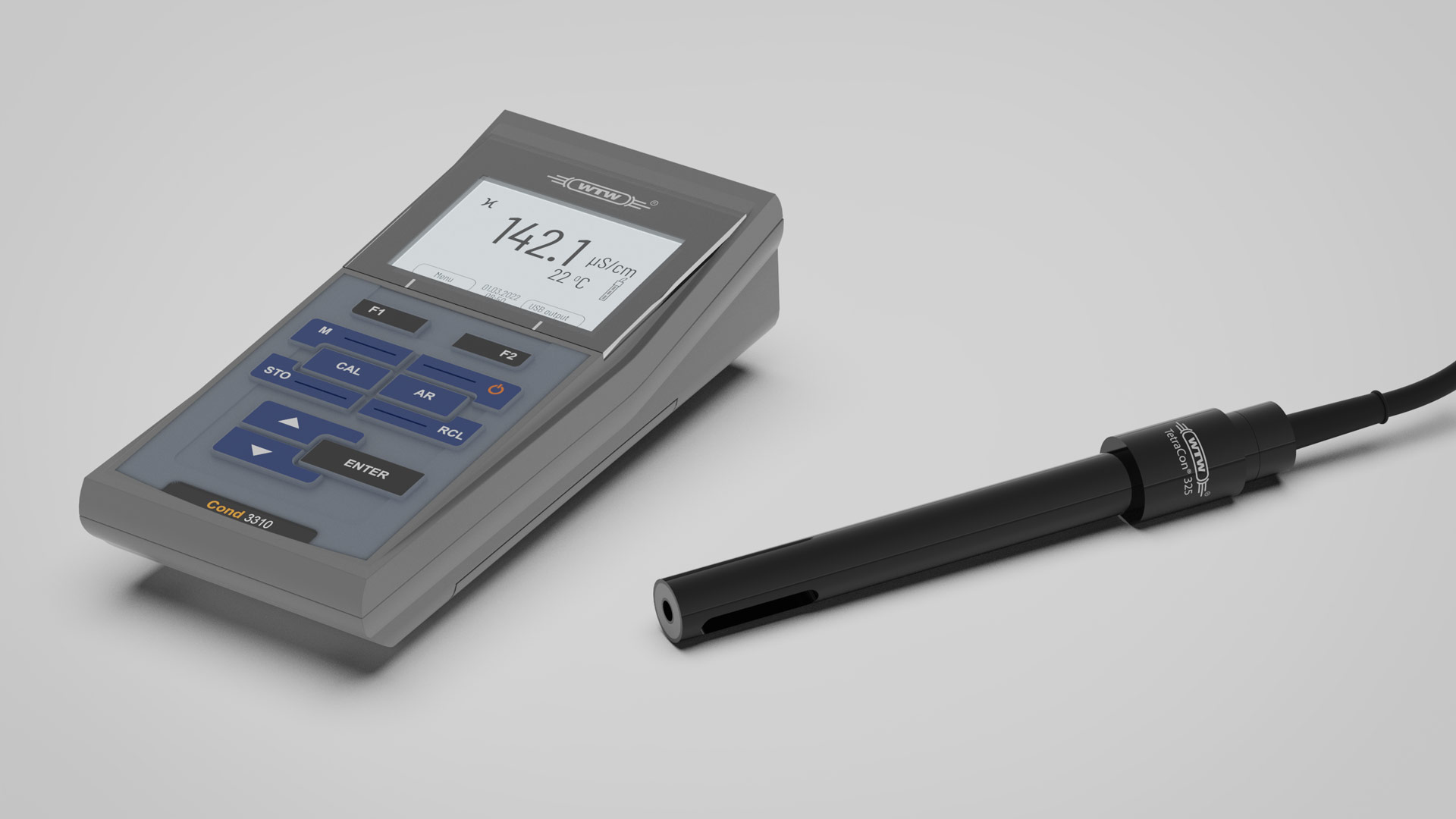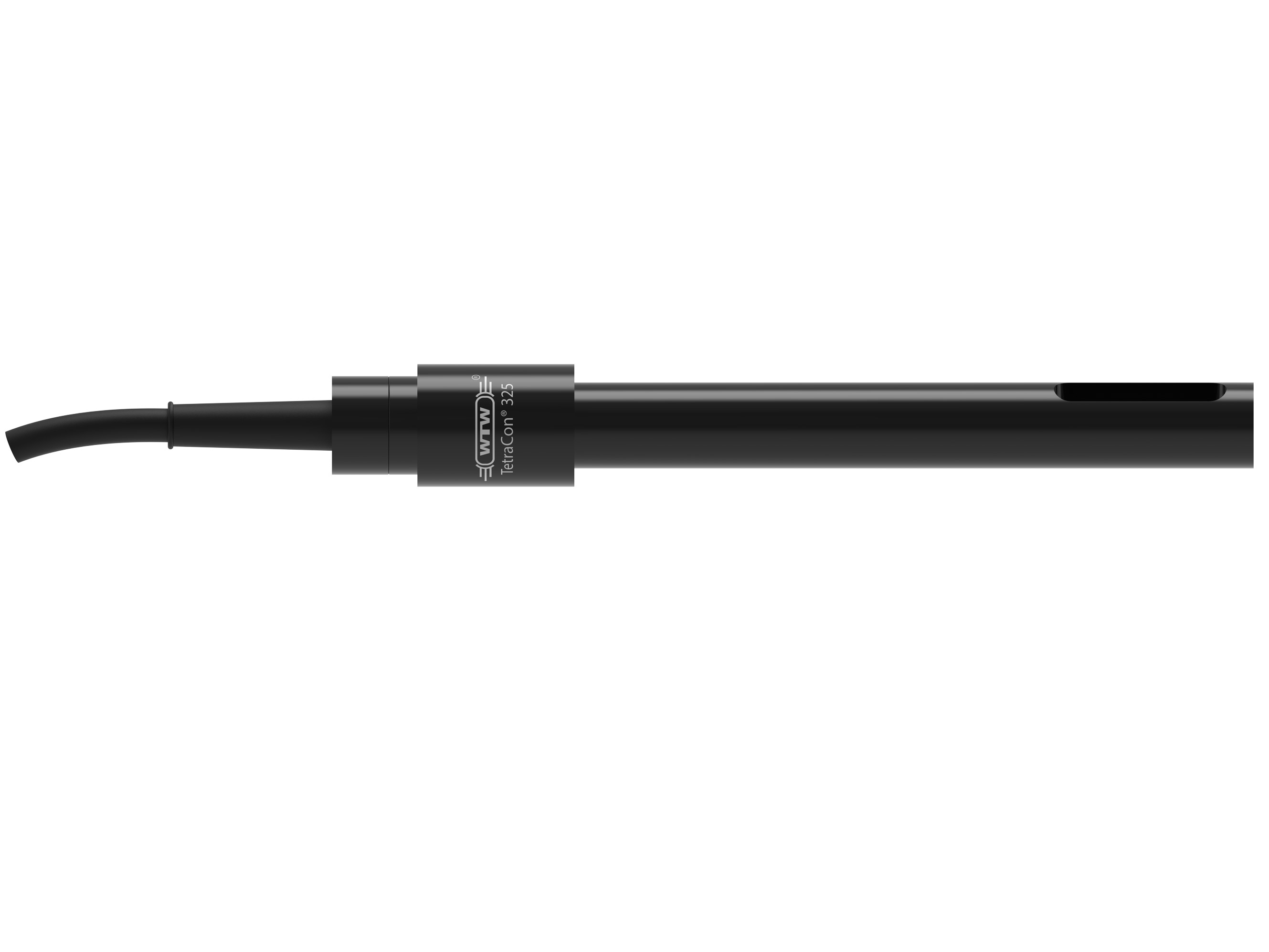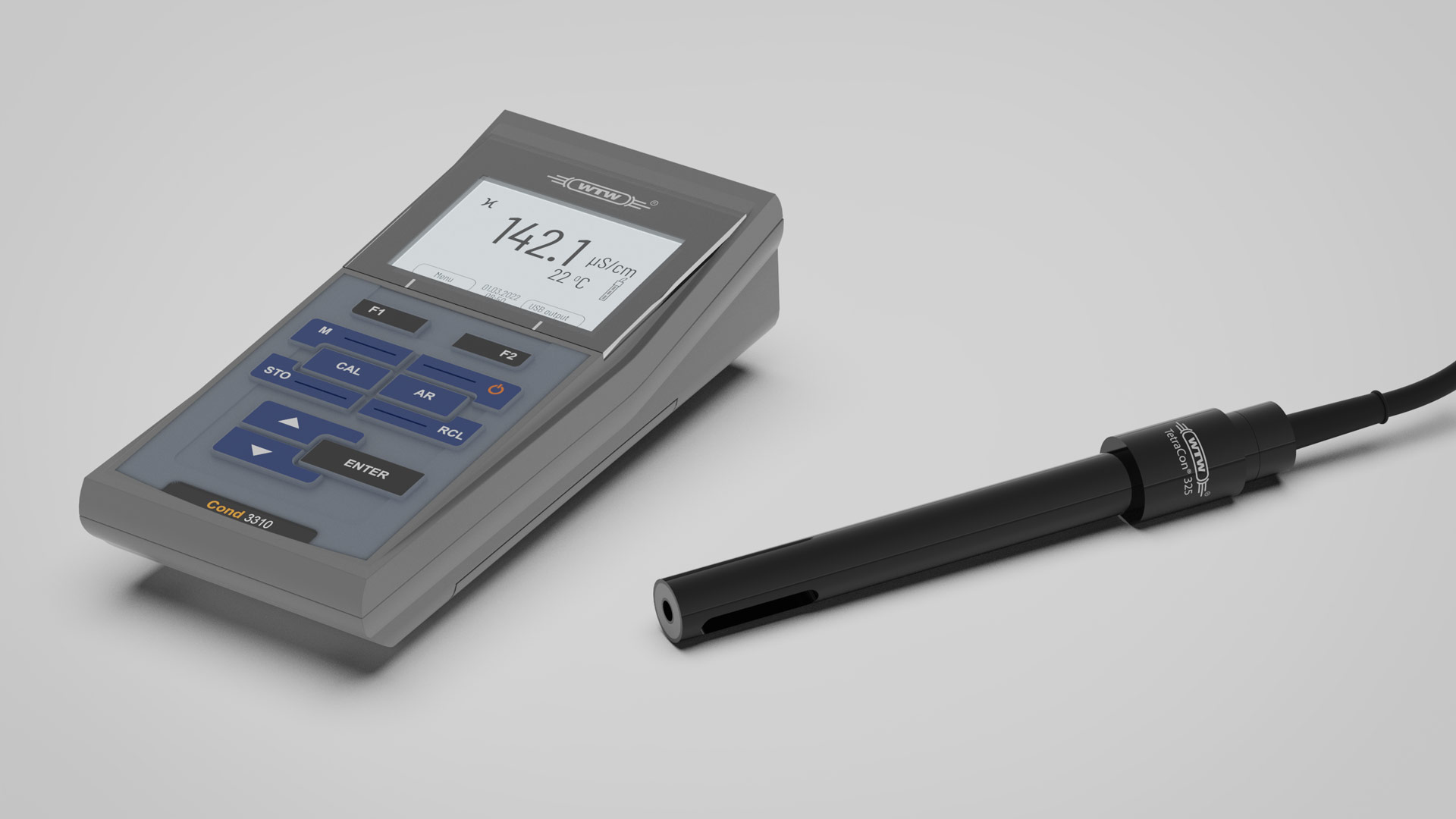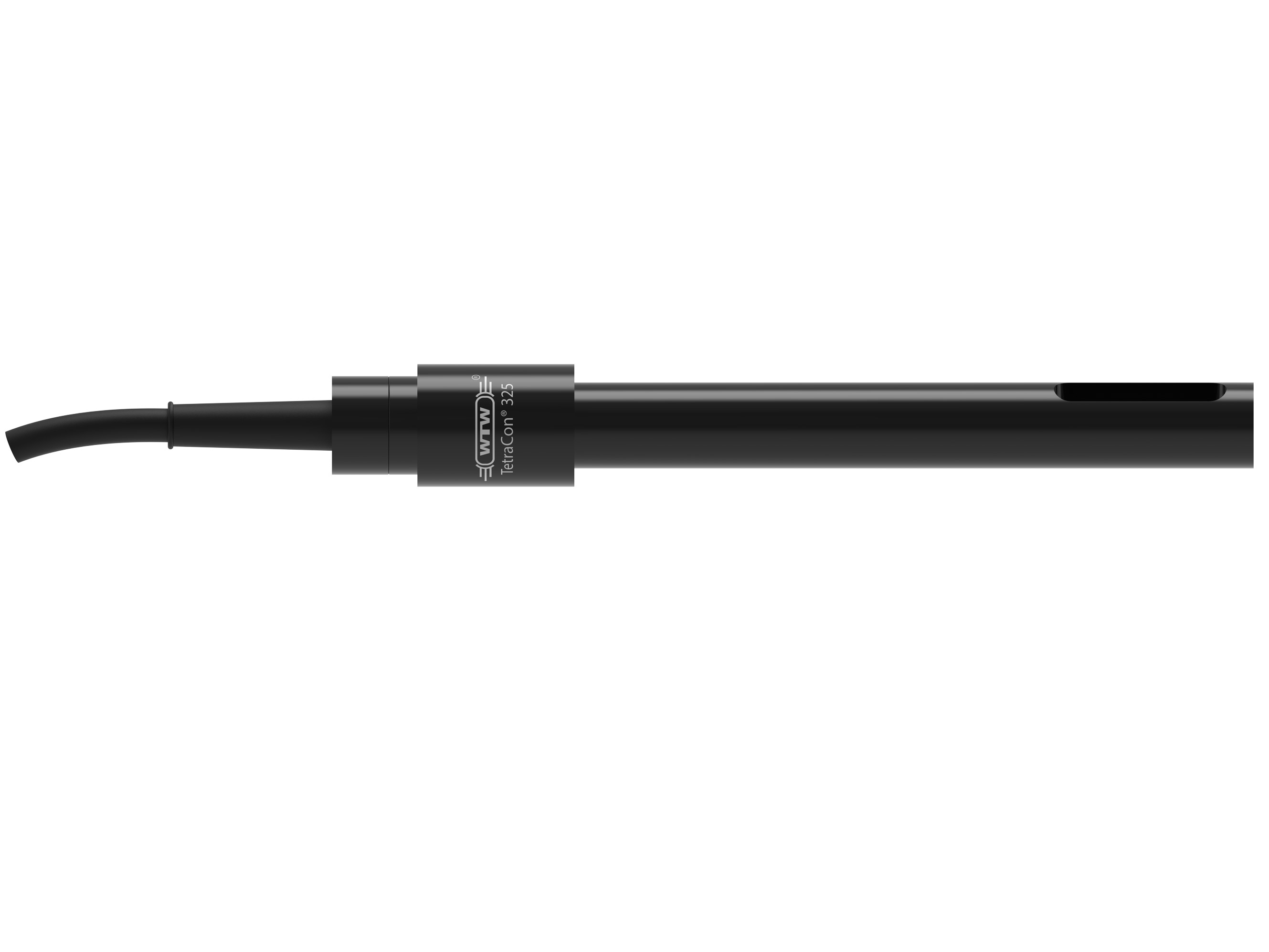 Customs tariff #
90278020
This SET comes with a Cond 3310 instrument, serial interface, mobile case, WTW TetraCon® 325 conductivity probe, and calibration standard for conductivity cells.
Data
This is product data for the selected system:
Included
These products are included in the system:
Instruments
1
WTW Cond 3310 instrument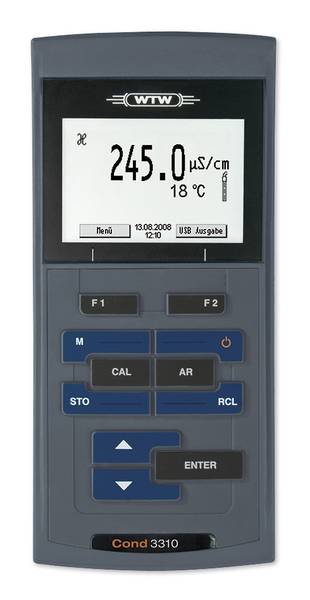 Features
Absolute waterproof (IP 67)
Innovative sealed silicone keypad with mechanical feedback
High performance components of the latest generation
First waterproof mini-USB interface
Backlit graphic display
Firmware 3310 update via internet download
USB-interface allows external power supply (No charging!)
Measuring ranges up to 1000 mS/cm
The Cond 3310 is an excellent instrument for laboratory use and for all classical applications of mobile field measurements. It is designed for the collection of extended data series. A generous memory for 5000 GLP-compliant data together with a time-controlled data logger with adjustable intervals makes it unique for long term monitoring in field applications.
A special sleep mode saves power when performing long term monitoring in order to extend the operating life of the batteries. And if it should happen in spite of this that power will break down: When supplying the instrument with a new battery it will pick up the data collection again. After sampling the data can be transferred over the unique waterproof mini-USB interface to a PC or Laptop.
Typical Application: Professional mobile measurements everywhere where a demand for documentation and data transfer exists. Excellent double functionality of handheld and Data logger with extended memory in one instrument for example at pumping tests (ground water) in the field or temporarily monitoring of surface water etc.
Sensors
1
WTW TetraCon 325 conductivity probe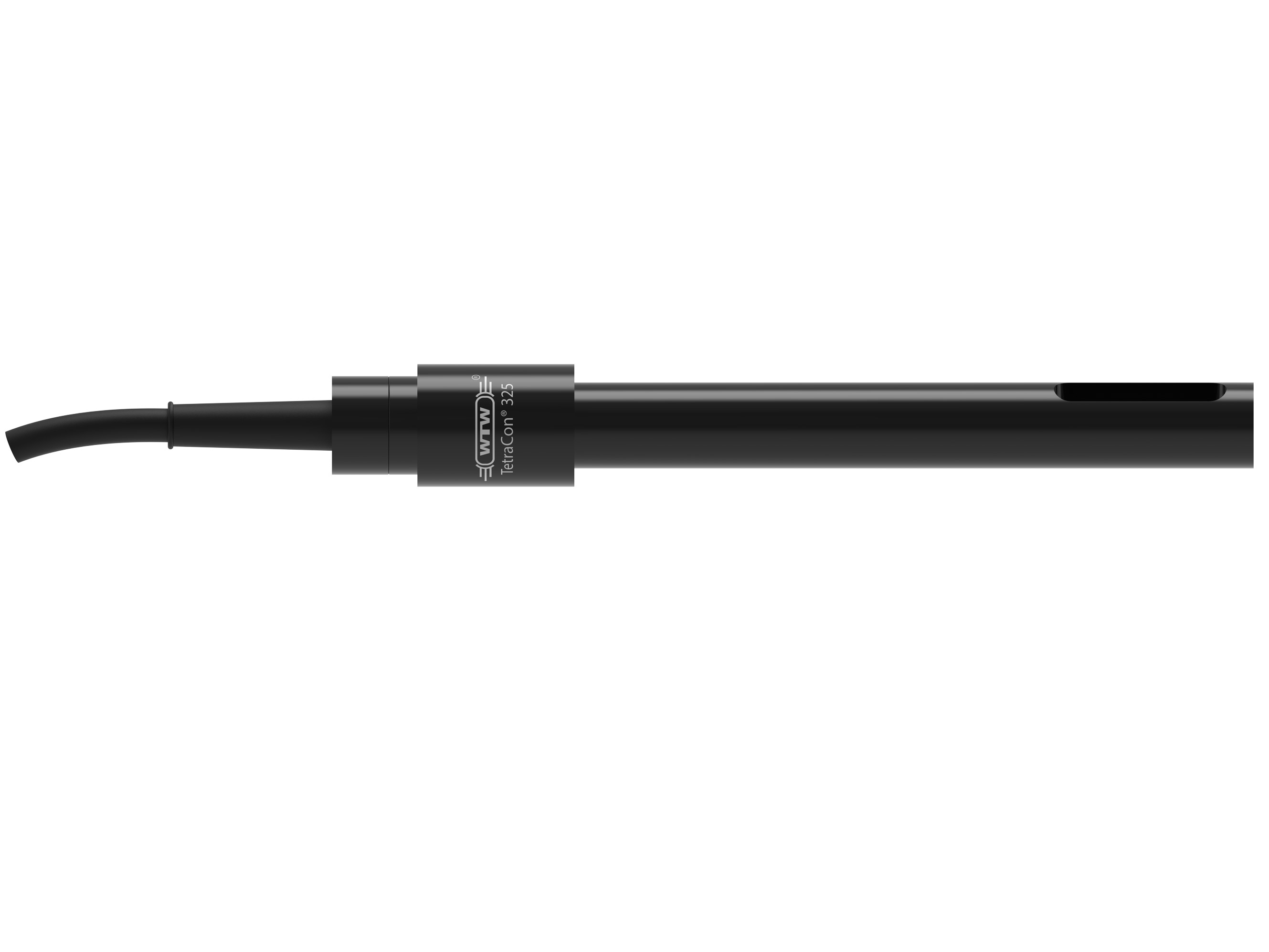 Features
Highest degree of precision and linearity by optimized cell geometry
Extremely large measuring range with just one cell
Long-term cell constant stability with high-quality abrasion-resistant graphite electrodes
With built-in temperature sensor as standard
Smallest immersion depth possible
No measuring errors even with very dirty electrode – contact resistance on the electrode surface is automatically compensated
No measuring errors from cable influences
No measuring errors from primary or secondary polarization effects
No measuring errors due to contact with side walls or base of measuring vessels
Robust, unbreakable epoxy body
The TetraCon® 325 condictivity probe is the result of WTWs commitment to quality and sets a new standard for professional conductivity measurements. In comparison with conventional measuring cells with 2 electrodes, the TetraCon® 325 conductivity probe offers numerous technical advantages.
Optional
These products are optional for the selected system:
Files
These files can help you with the selected system: