WTW SenTix HWD pH probe for seawater
(with included temperature sensor)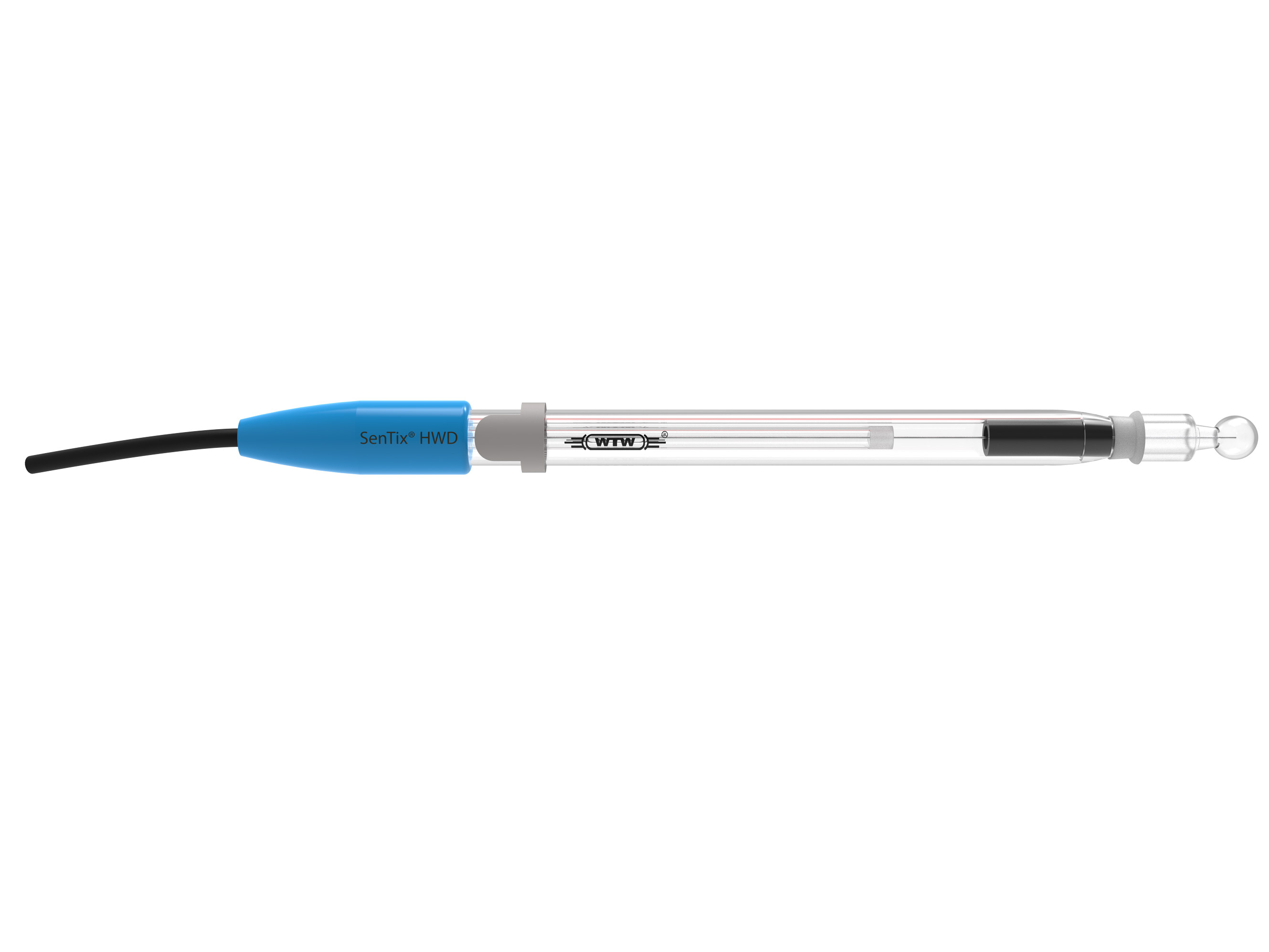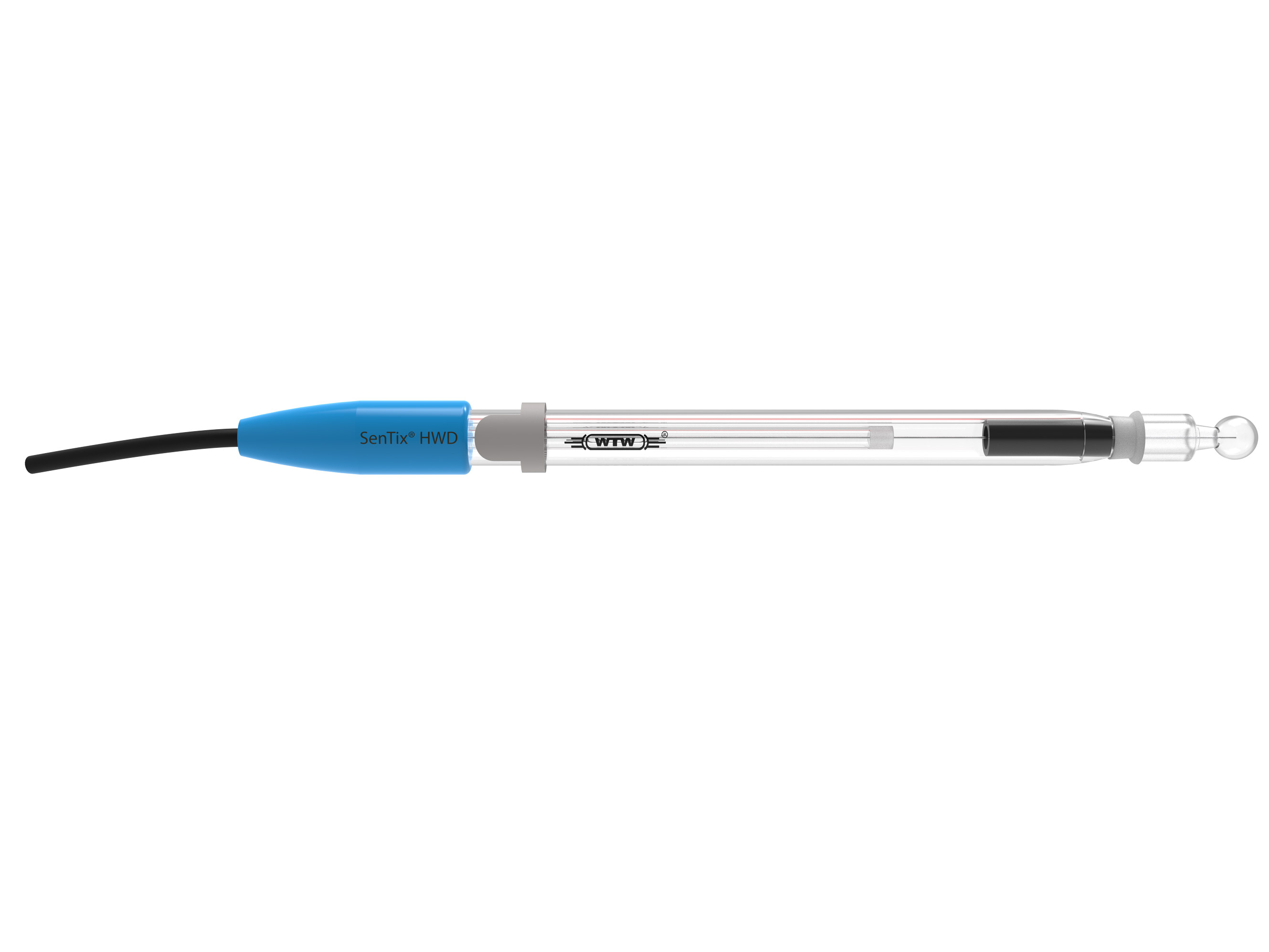 Customs tariff #
94054010
Features
The new optimized membrane glass guarantees quick measurement even at low temperatures
The silver ion-free reference electrolyte prevents interference by precipitated silver (self-cleaning)
SenTix®

PLUS electrodes with Gel electrolyte and a plastic body are robust and shockproof.

The membrane glass is optimally safe-guarded by a protective shield.
SenTix®

H and HW electrodes: electrolyte flow speed can be adjusted for optimal use.

The easy to use fill-hole cover prevents electrolyte from leaking out during storage.
SenTix®

PLUS electrodes with liquid electrolyte – the capillary effect of the platinum wire guarantees constant outflow and prevents contamination by precipitates or dirt even during changes in temperature; with new membrane glass for an even quicker response.

The SenTix

®

HWD also measures temperature and it comes with a fixed 1 m cable.
SenTix® HWD – proven and tested sea water pH electrode system with build-in temperature probe from German WTW is easier to use and offers more quality and precision.
Data
This is product data for the selected system:
| | |
| --- | --- |
| Measurement range | 0 - 14pH |
| Operating temperature | 0 - 60 °C (32 - 140 °F) |
| Reference electrolyt | KCl 3 mol/l, Ag+-free |
| Membrane shape | Cylindrical |
| Membrane resistance | <800 MΩ at 25 °C (77 °F) |
| Diaphragm | Cut |
| Shaft material | Glass |
| Shaft length | 170 mm ±1 (6.69 in. ±0.04) |
| Shaft Ø | 12 mm ±0.5 (0.47 in. ±0.02) |
| Temperature sensor | Built-in NTC (30 KΩ) |
| Connectors | Fixed cable |
Included
These products are included in the system:
Optional
These products are optional for the selected system:
Instruments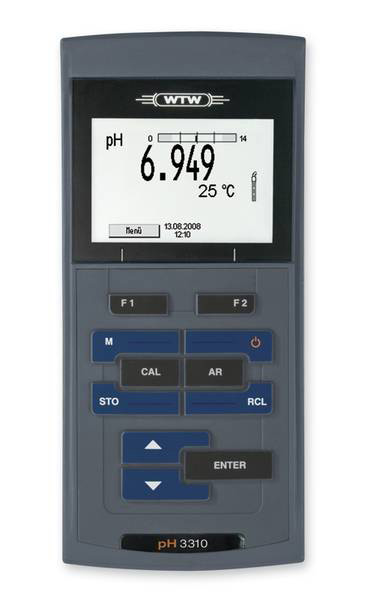 Files
These files can help you with the selected system:
Water Quality
Title
Description
Version
Get
Title
SenTix HWD
Description
A user manual for the Sentix HWD pH probe
Version
07/2013
Get