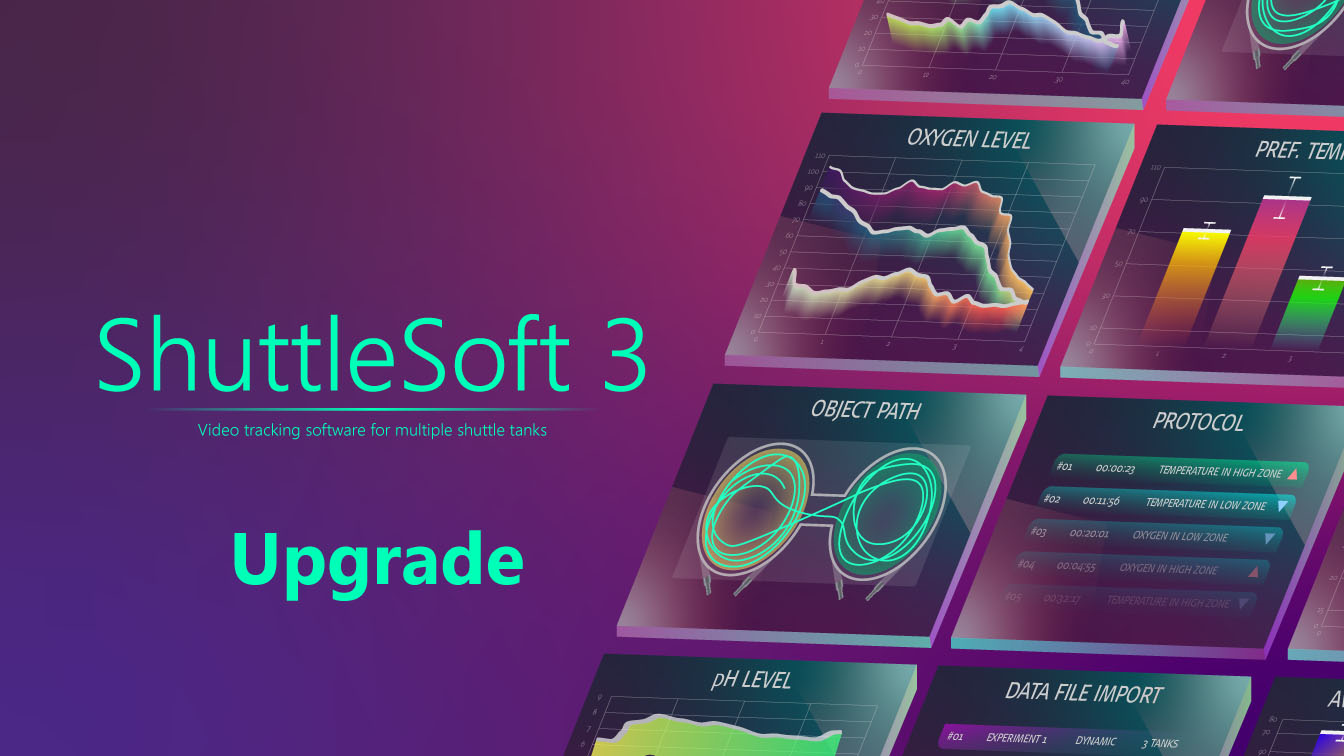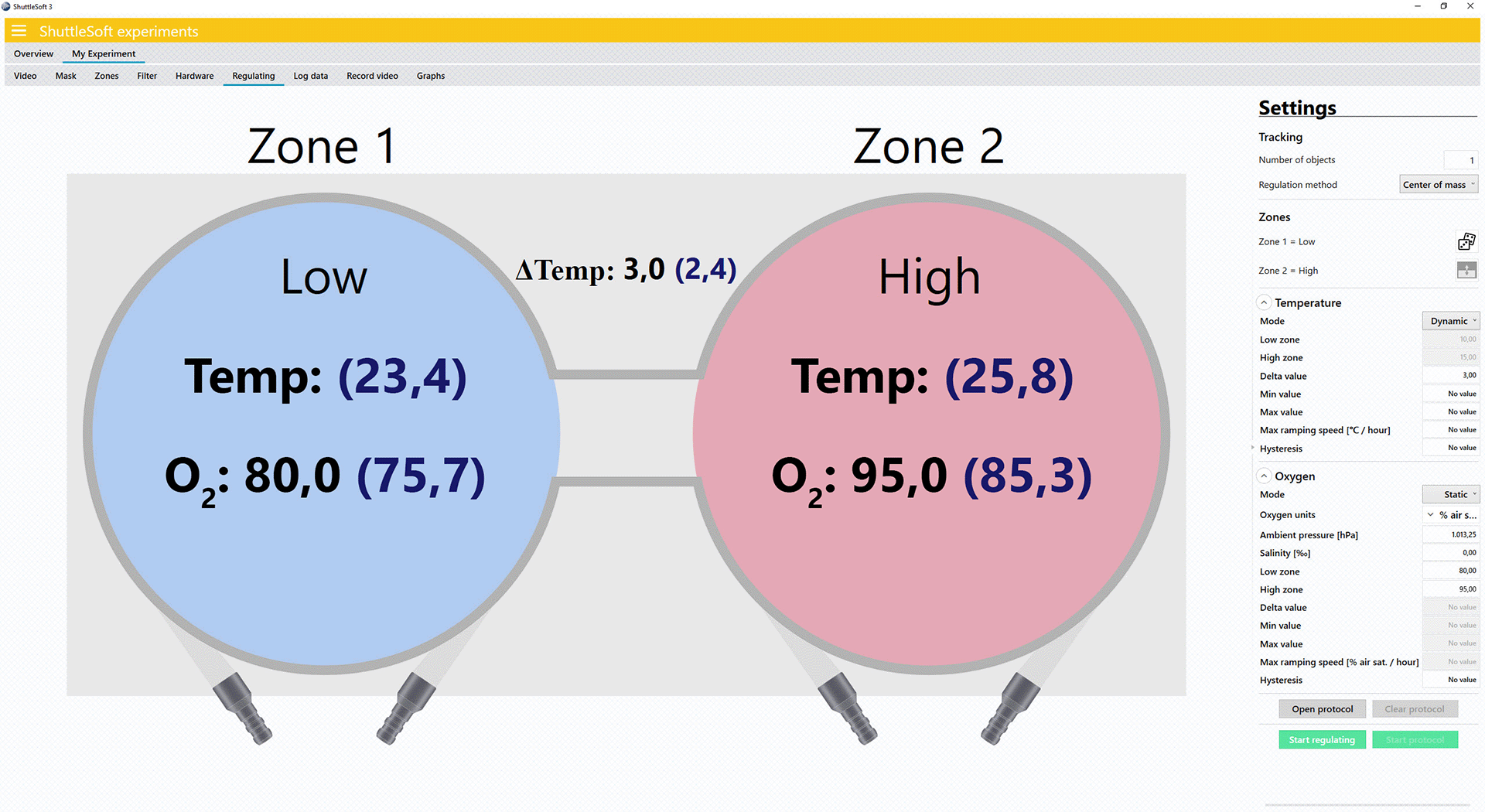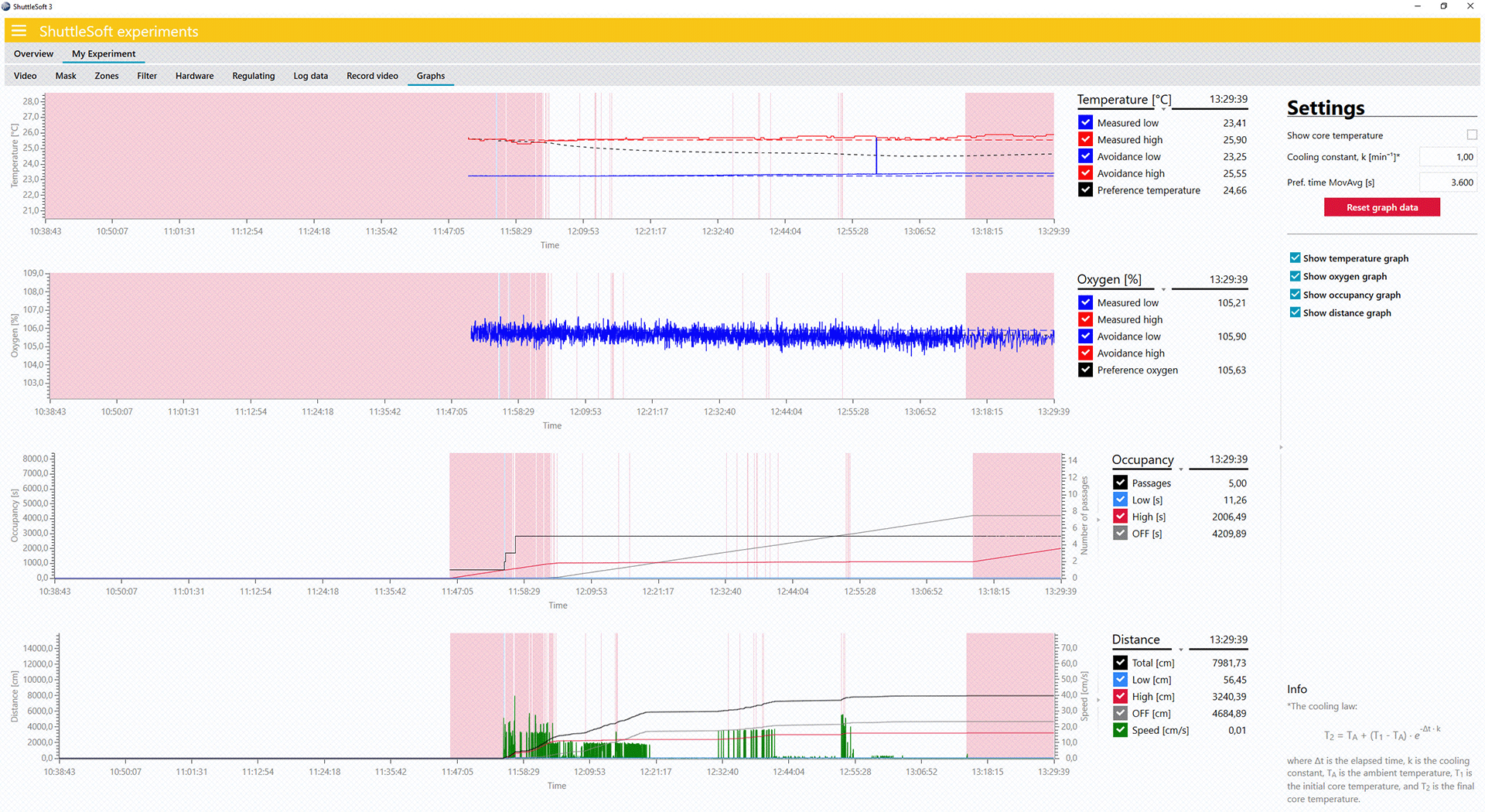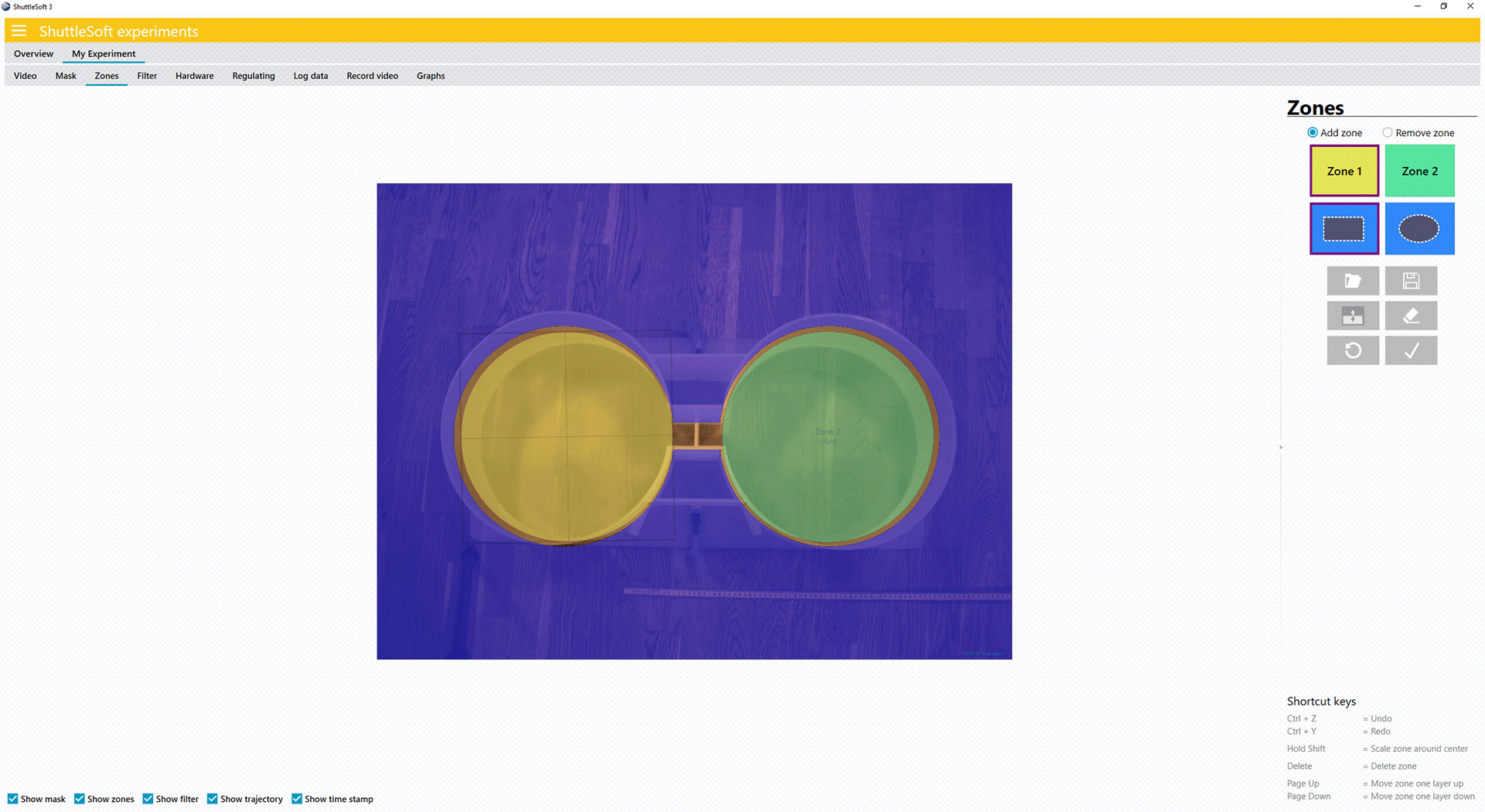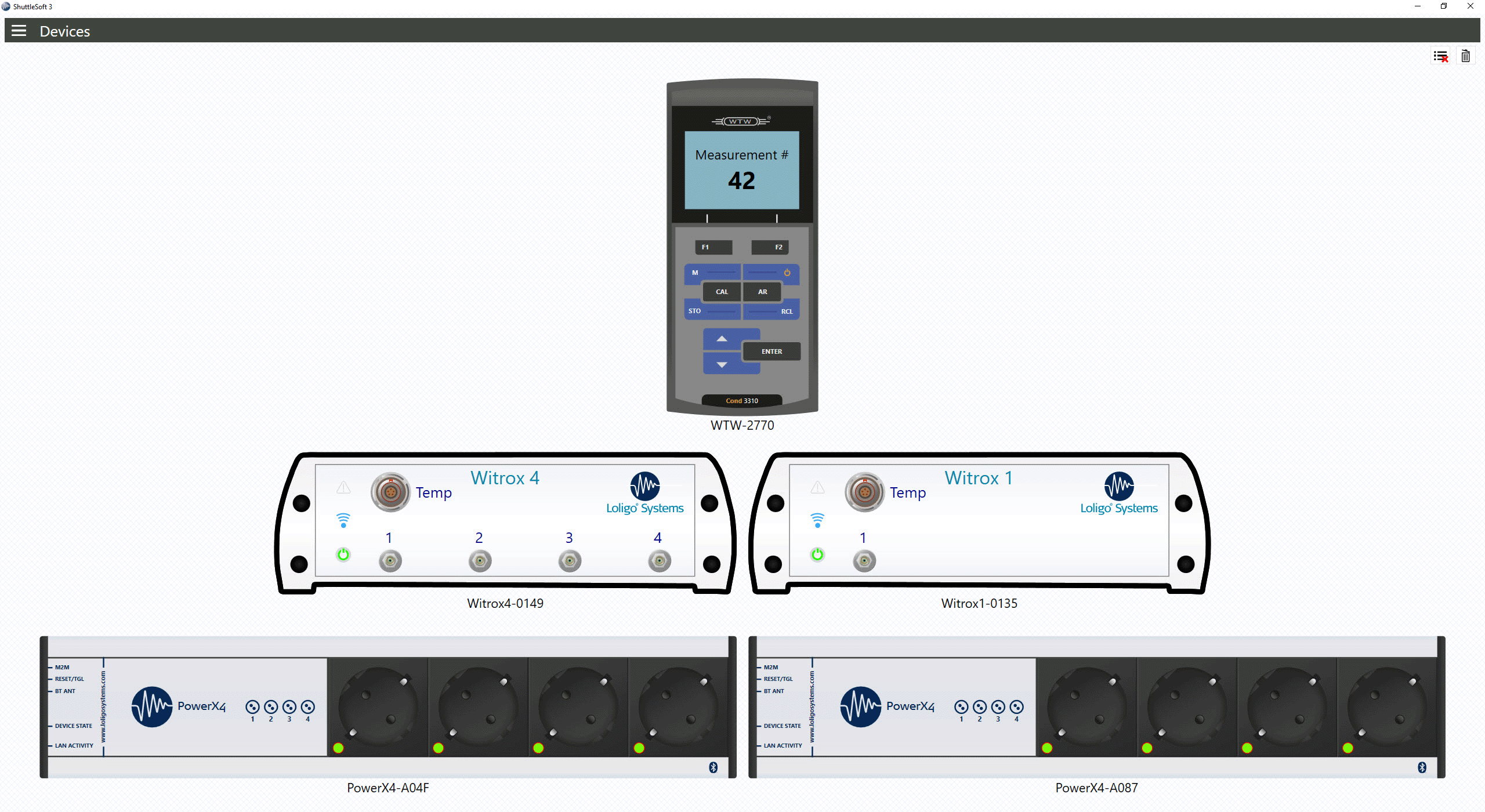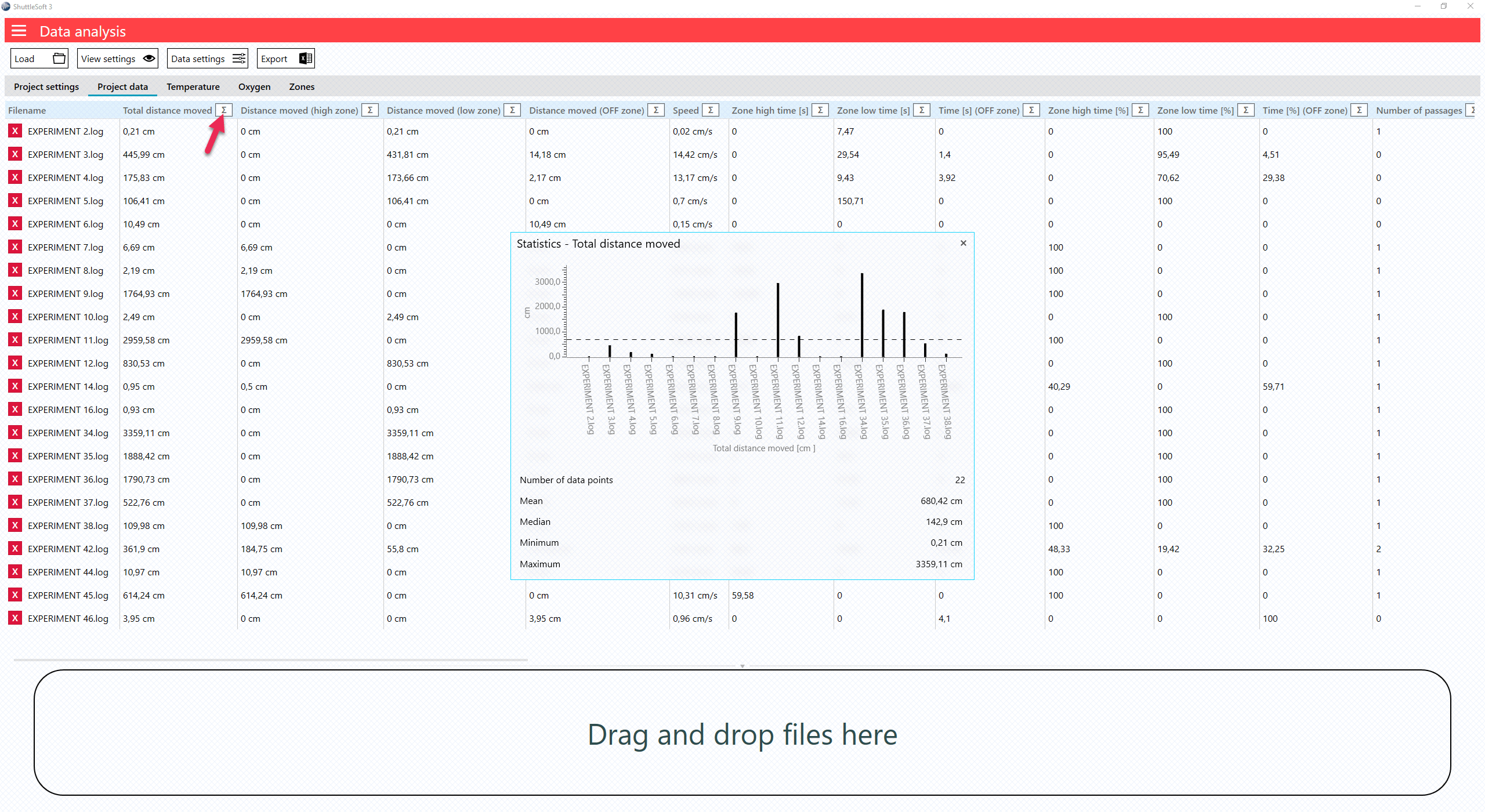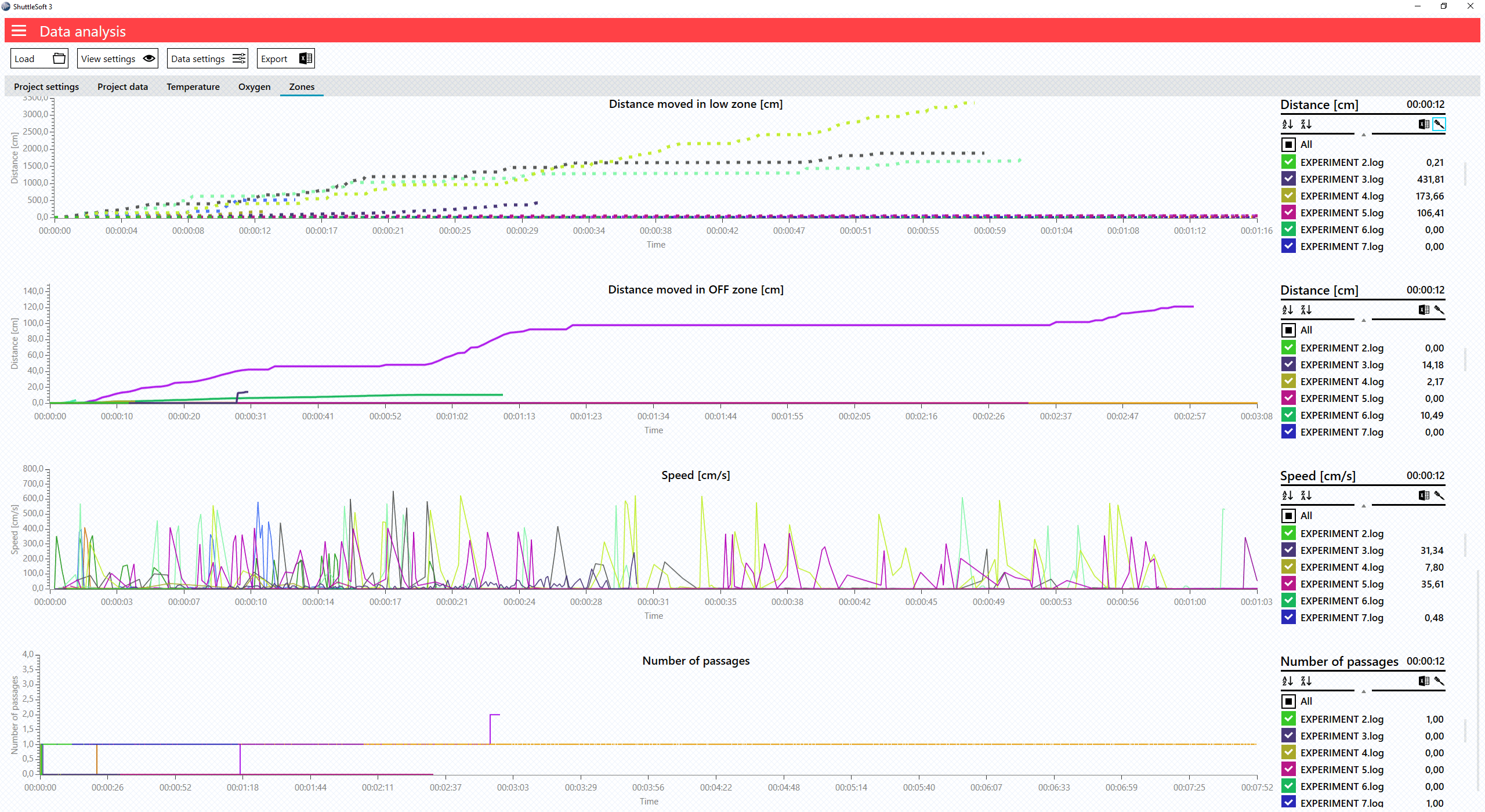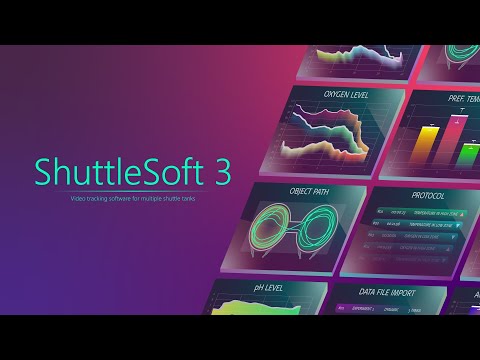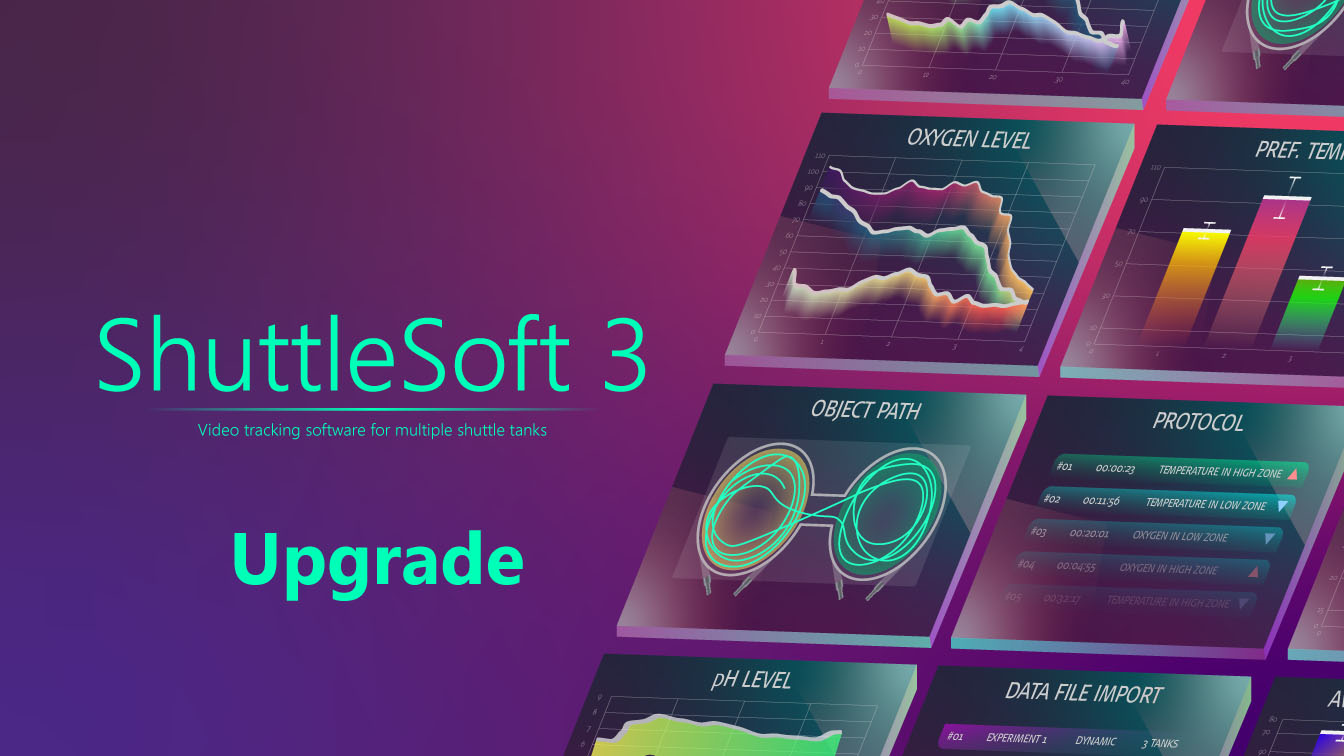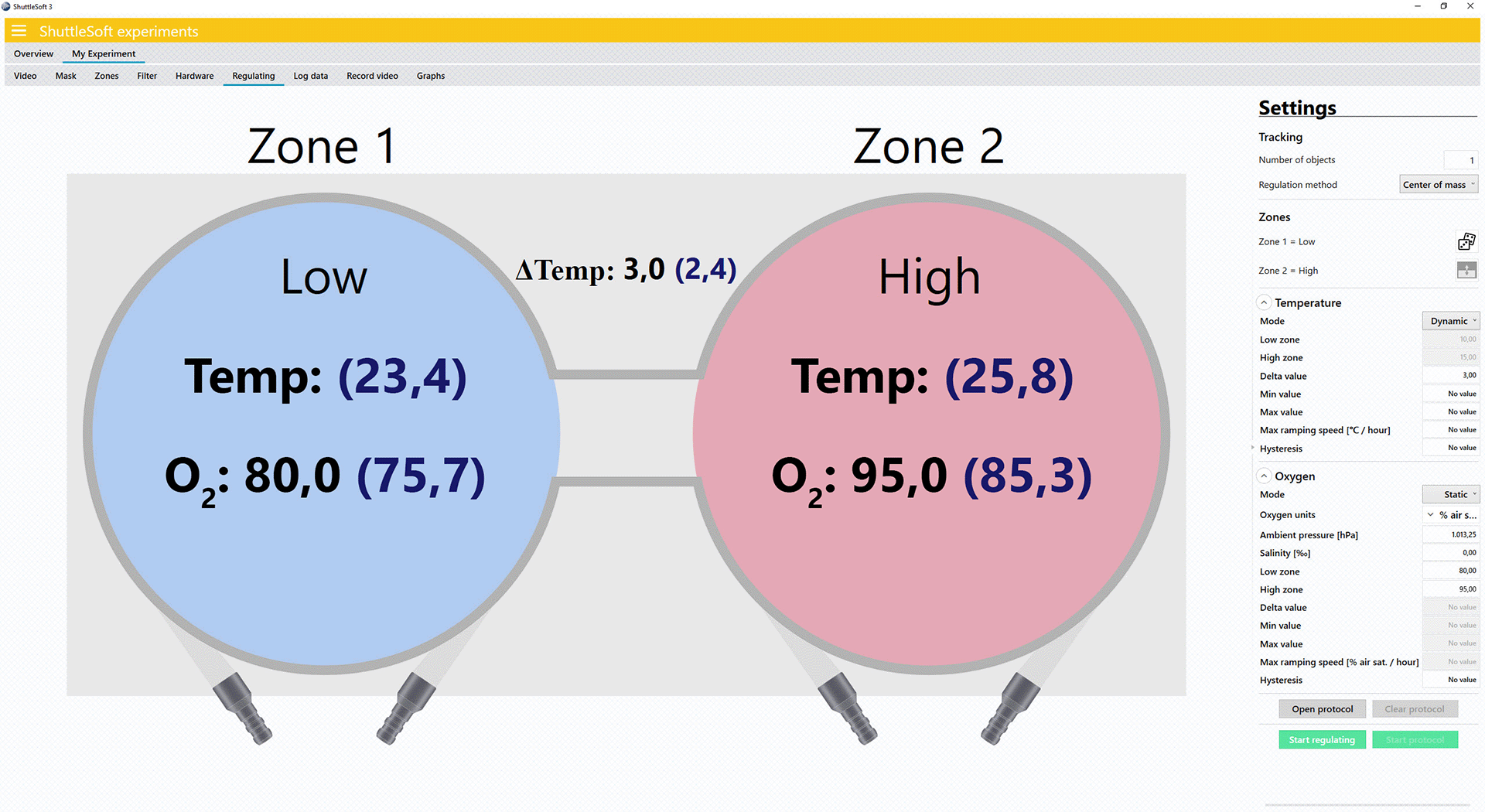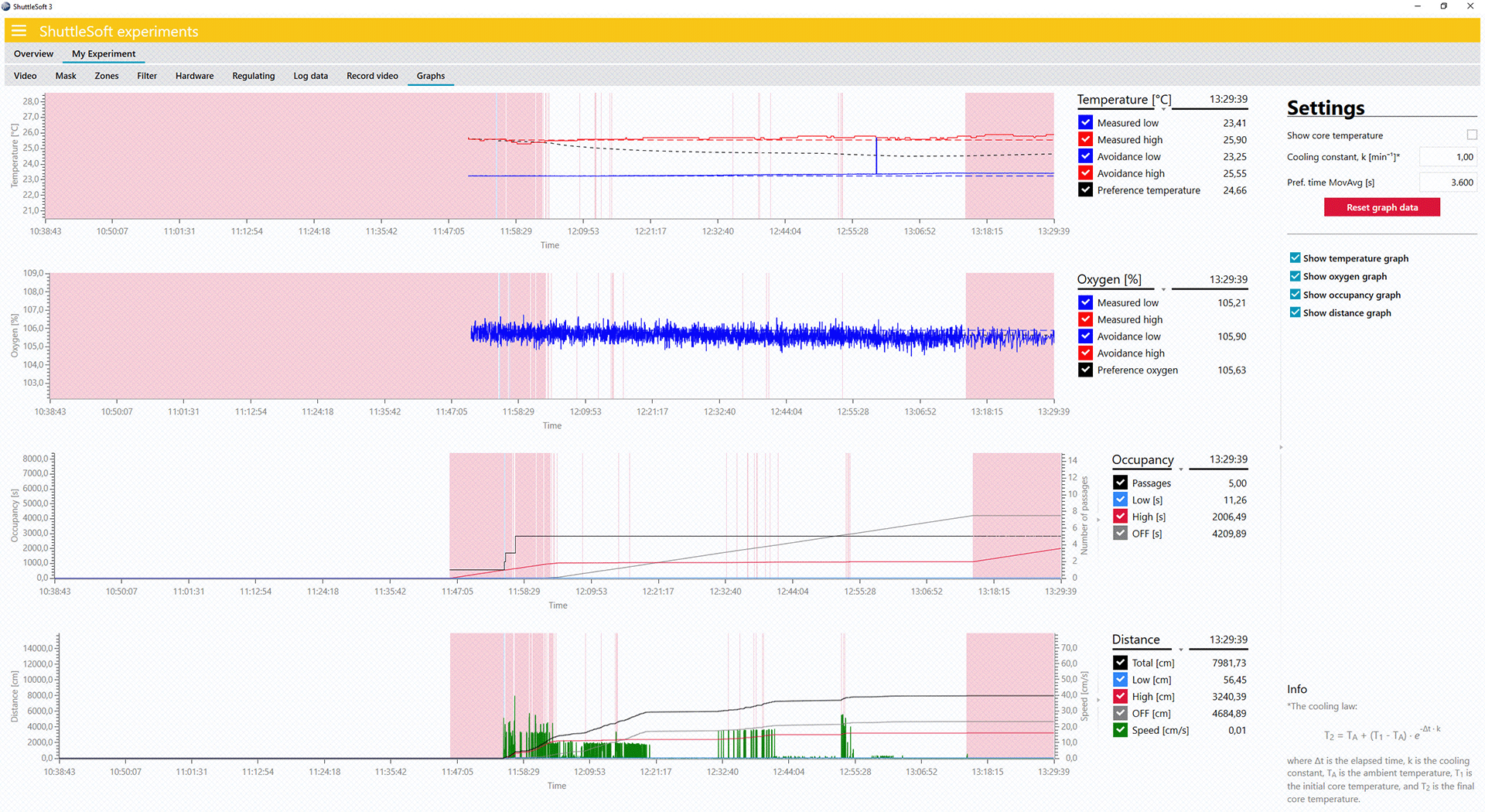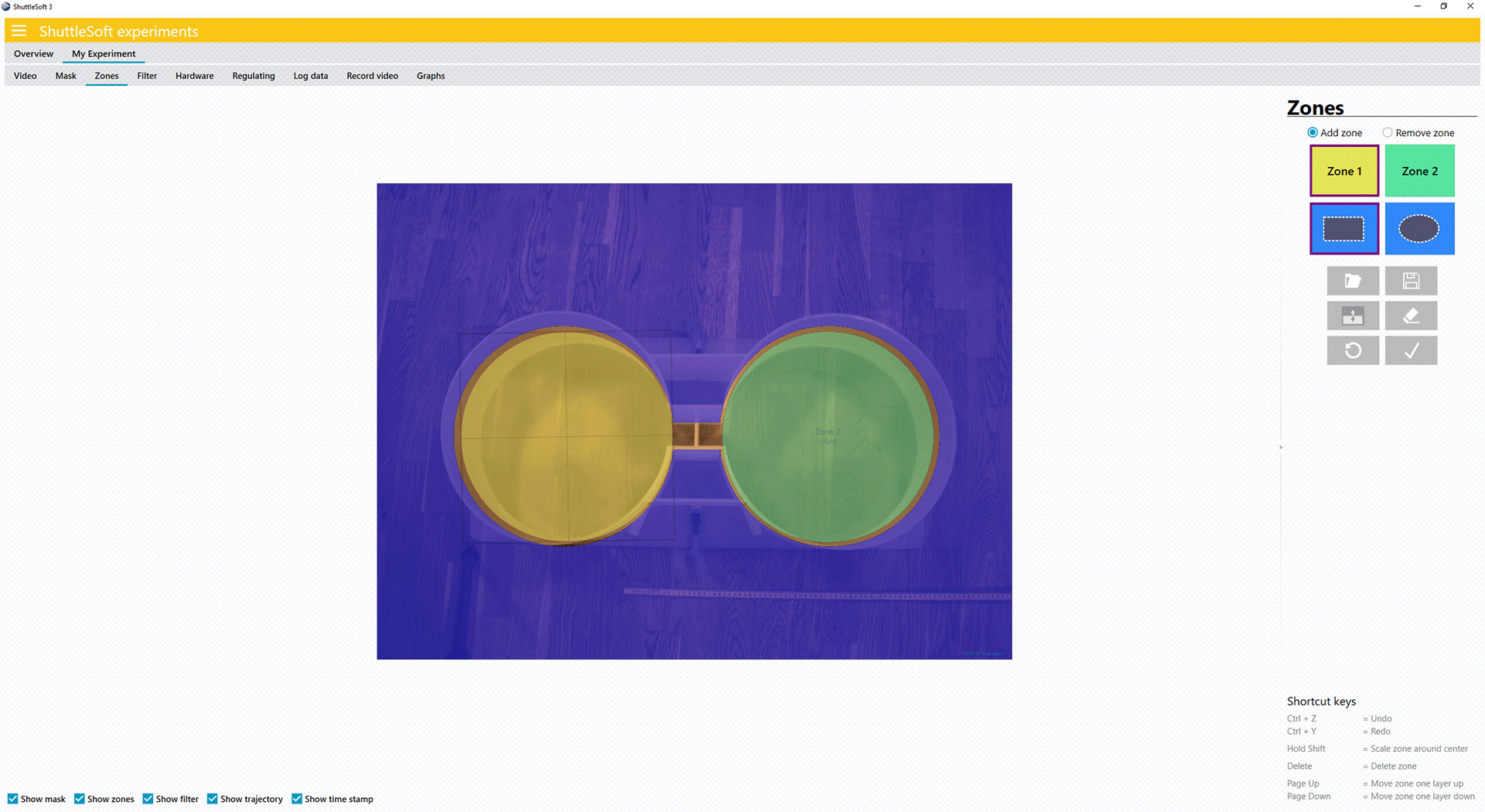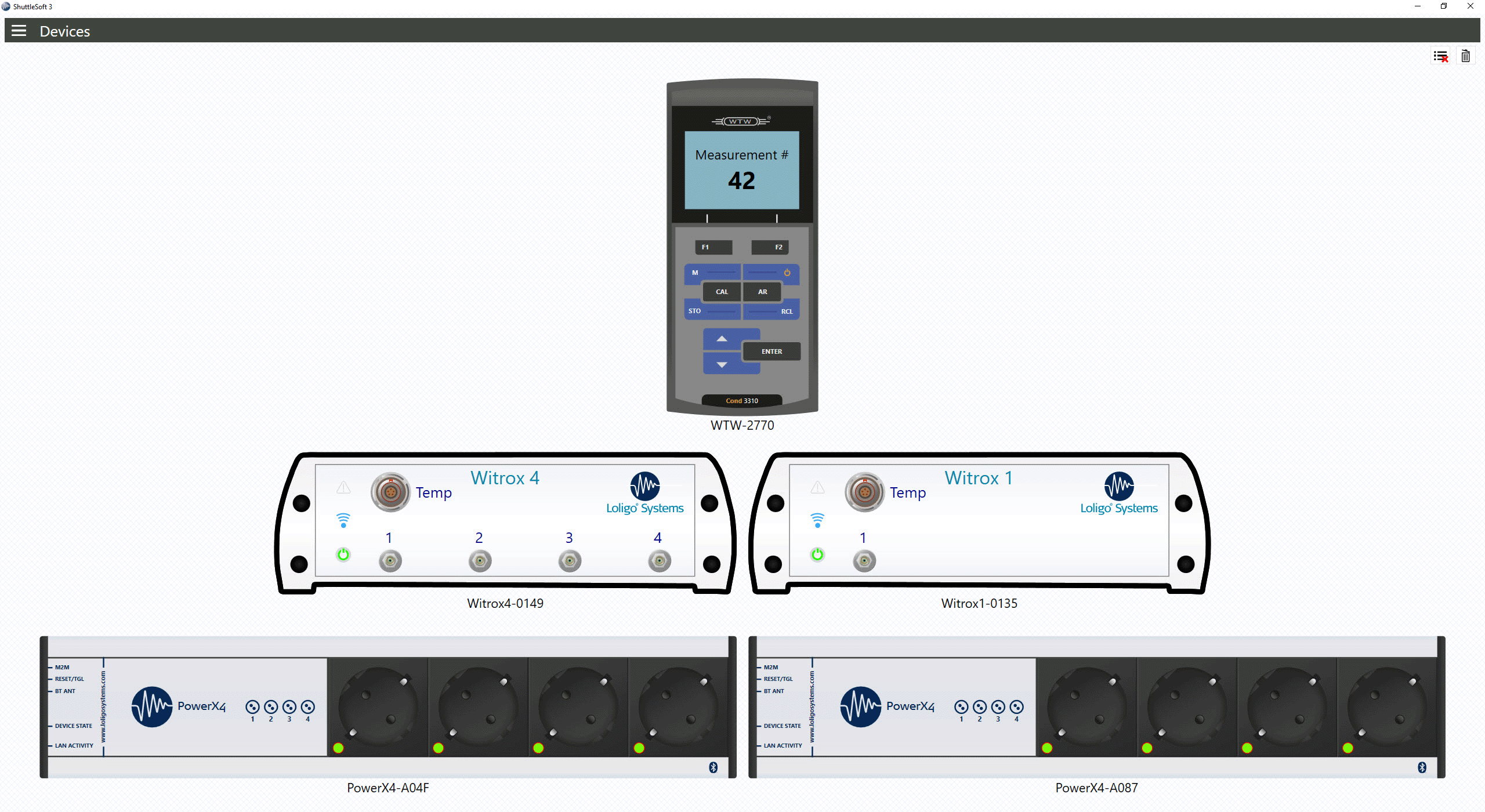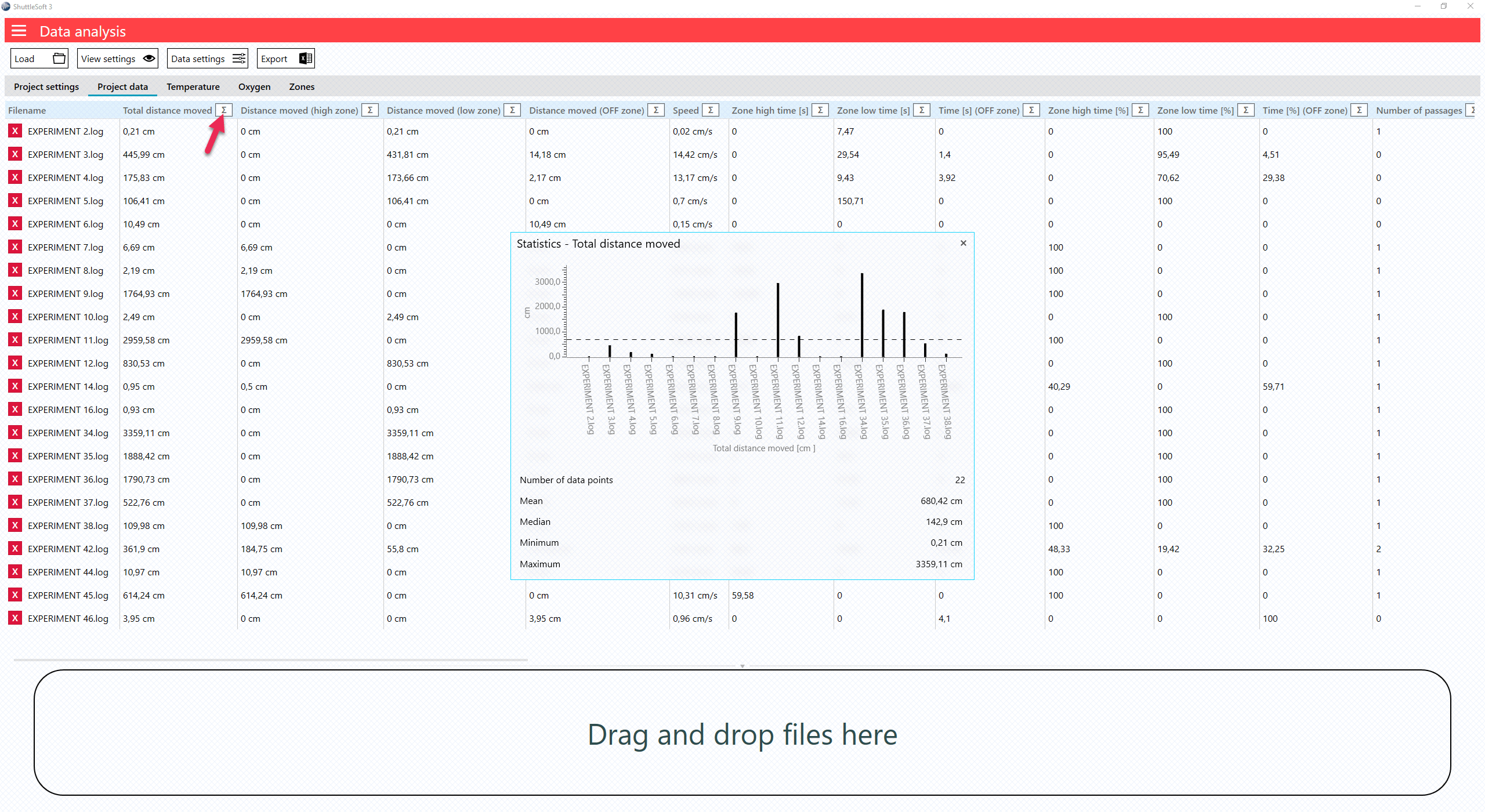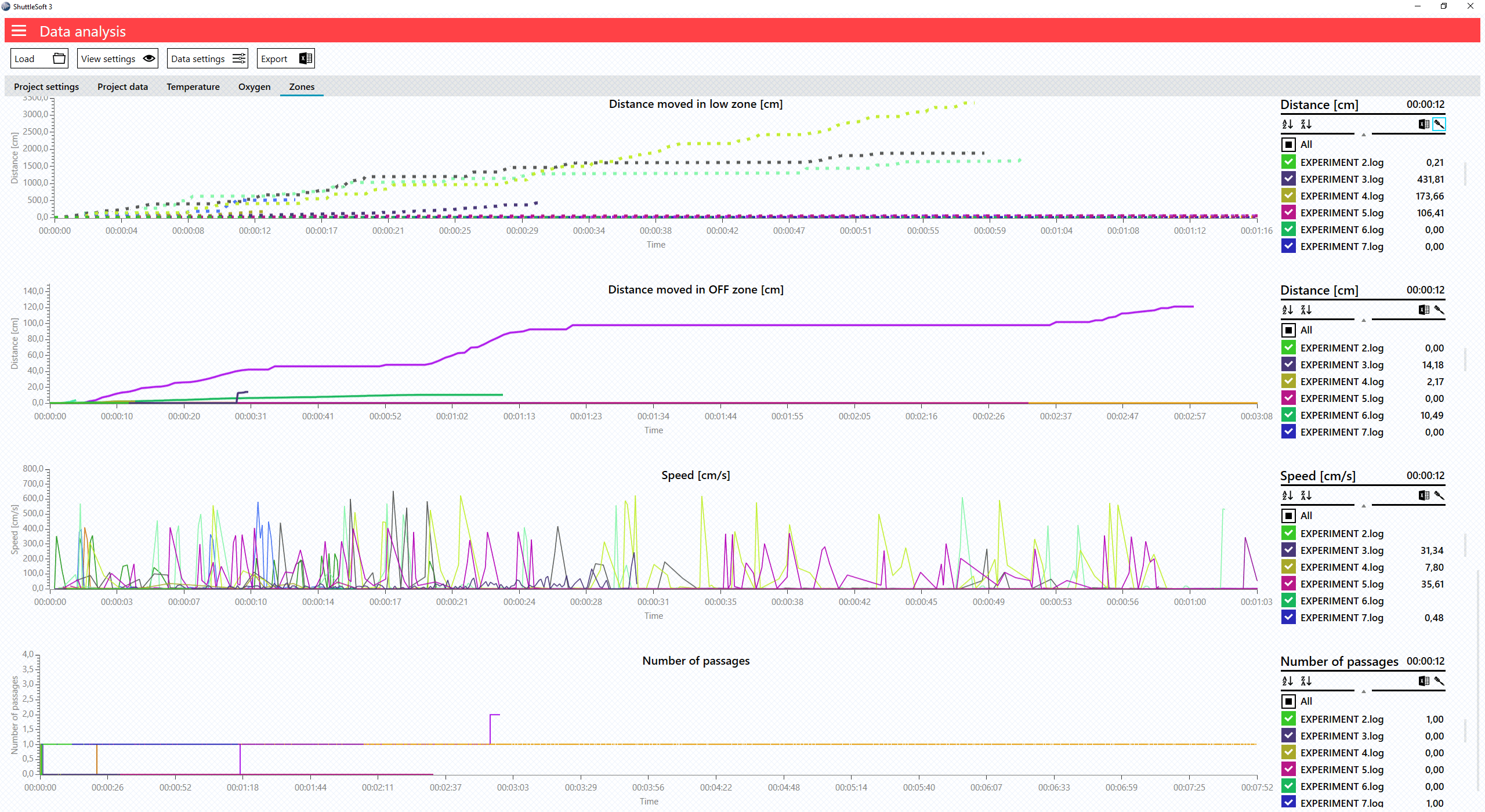 Customs tariff #
85238090
We offer this product to ShuttleSoft 1-2 license holders only.

This major upgraded version features many improvements over previous versions of ShuttleSoft – most importantly:
Record video, log data, and regulate water parameters in up to three tanks at a time

Improved video tracking similar to LoliTrack 5

Track multiple objects in a single tank

Analyze videos offline of shuttle box experiments whenever you want

Easily set up masks, zones and filter out objects. Change settings during an experiment

Comprehensive live and offline data analysis functionality directly in ShuttleSoft 3

Batch import and analyze data across multiple experiments

Export data as Excel file for further analysis

Export recorded video of experiment with or without overlays

Create or import protocols for water quality regulation
For a full description of ShuttleSoft 3, go here.
Data
This is product data for the selected system:
| | |
| --- | --- |
| OS | Windows 11 and 10 64-bit |
| CPU | Dual-Core 2 GHz or higher |
| RAM | Min. 8 GB |
| Monitor | Rec. 1600 x 1080 pixels |
Included
These products are included in the system:
Optional
These products are optional for the selected system:
Software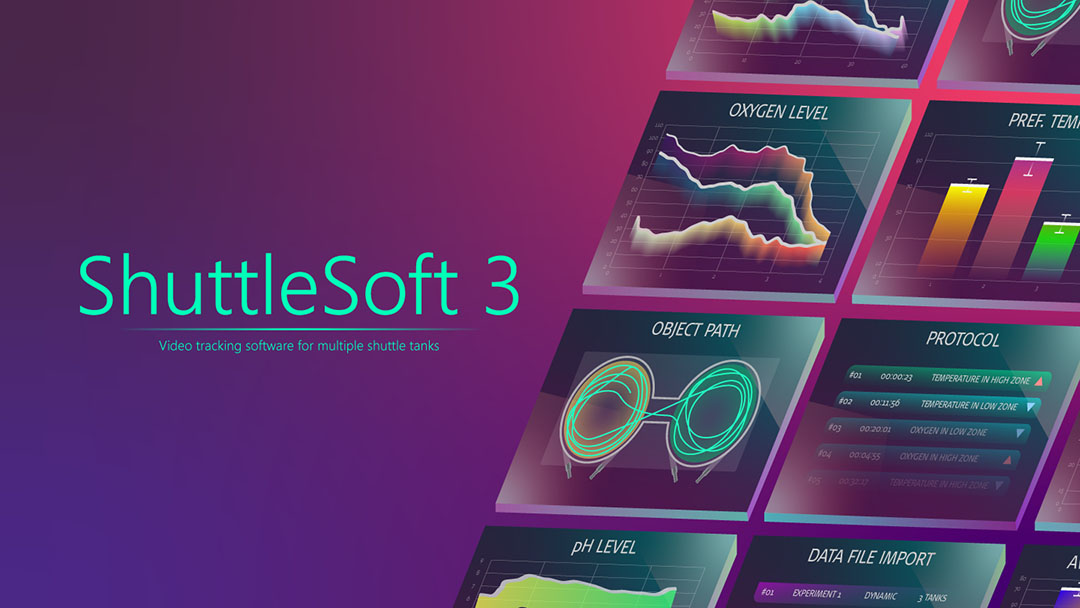 Files
These files can help you with the selected system:
Behavior
Title
Description
Version
Get
Title
ShuttleSoft 3
Description
A step by step guide on how to set up and use the software
Version
1.1
Get
Title
ShuttleSoft 3
Description
Video tracking software for shuttle box systems
Version
3.1.0
Get
Title
ShuttleSoft 3 - FREE DEMO
Description
Video tracking software for shuttle box systems
Version
3.1.0
Get