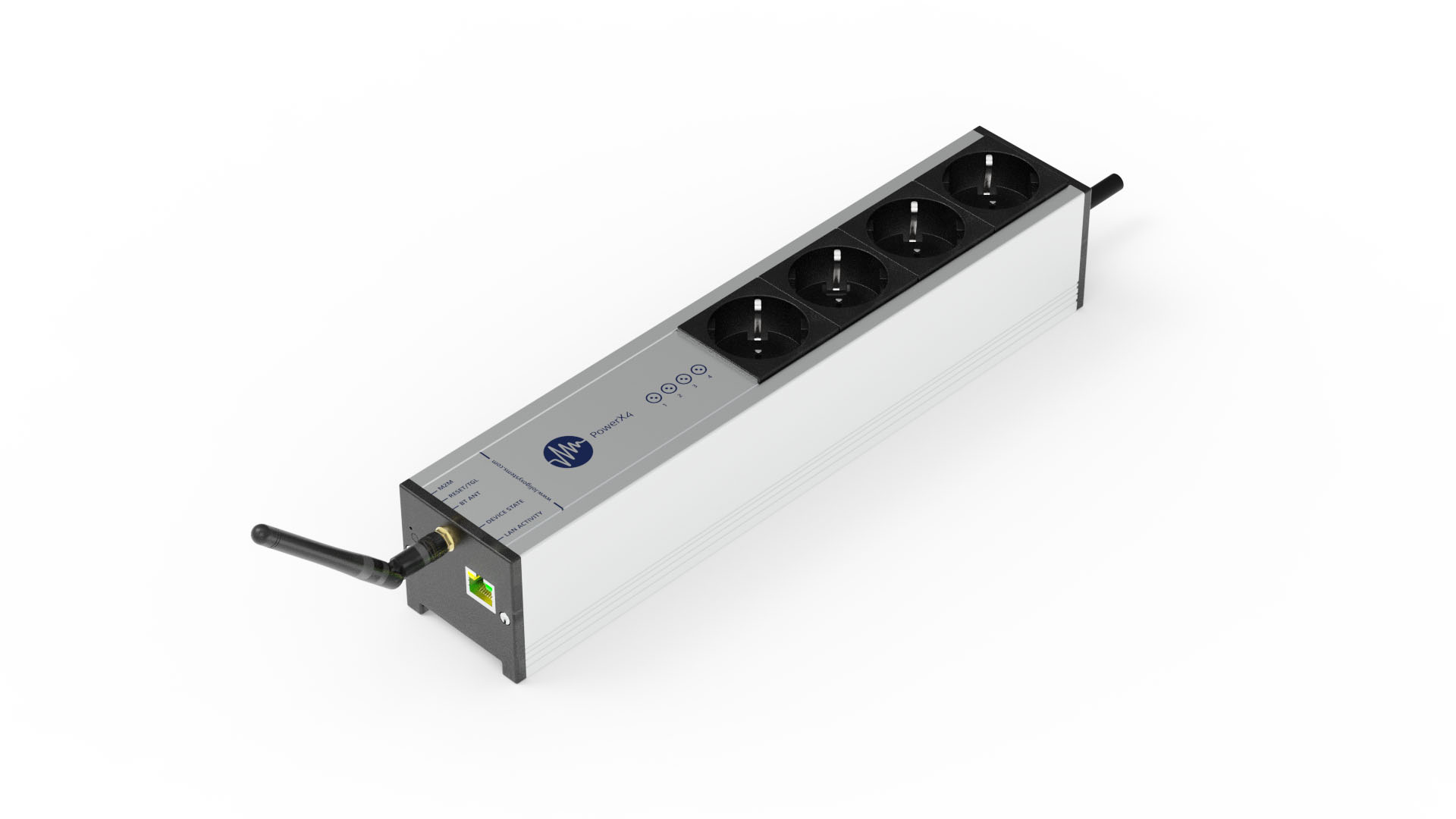 PowerX4
Use this industrial grade 4-fold power strip for software-driven control and monitoring of equipment via LAN/Ethernet or Bluetooth.
Connect pumps, solenoid valves, or stirrers to one of four independent electrical sockets switching at zero current (ZCS), e.g., for automated respirometry, water quality regulation, shuttle box experiments etc.
Electrical parameters like input voltage and power consumption (in Amps) for each relay, can be monitored and logged in Loligo® software for diagnostics of connected appliances.