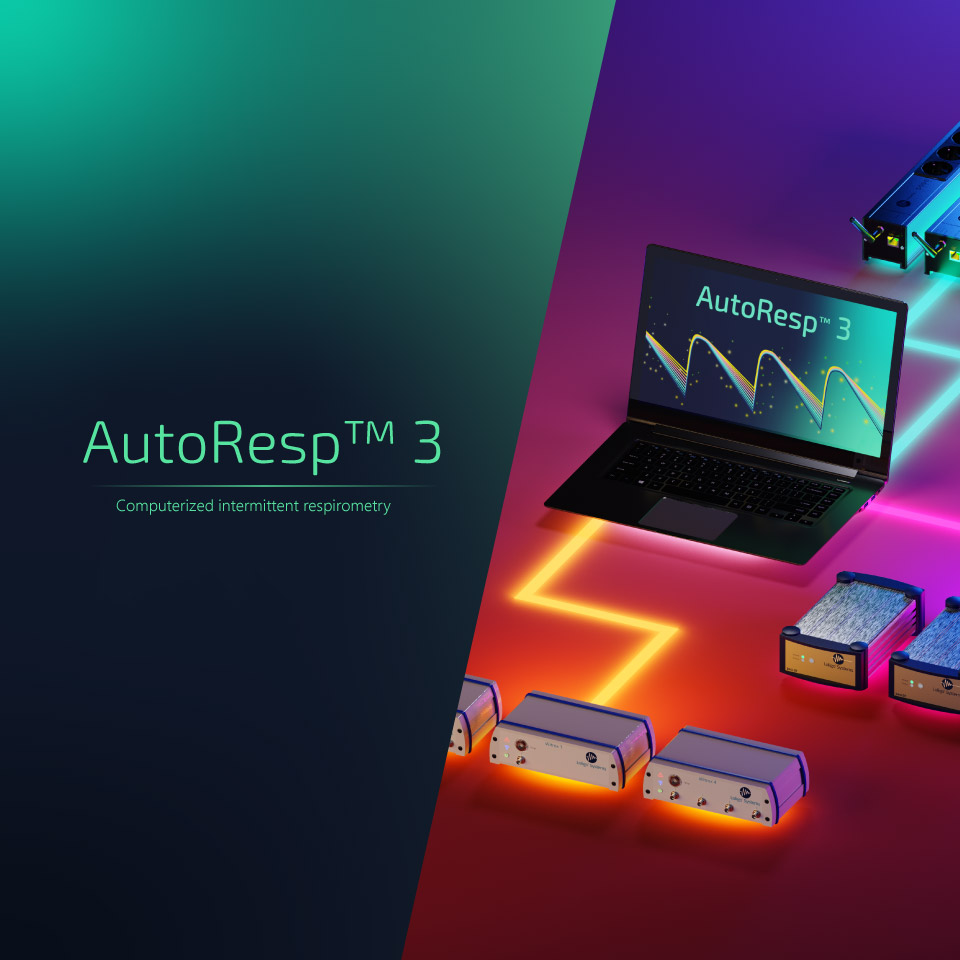 AutoResp™ v3
More info coming soon.
AutoResp™ 3 is user-friendly Windows 11 software to be used with our automated intermittent resting respirometry systems allowing users to jump-start oxygen consumption measurements in aquatic organisms. Our computerized multi channel systems with fiber optic oxygen sensing technology offer unbeaten efficiency, accuracy, and time resolution of aquatic respiration data.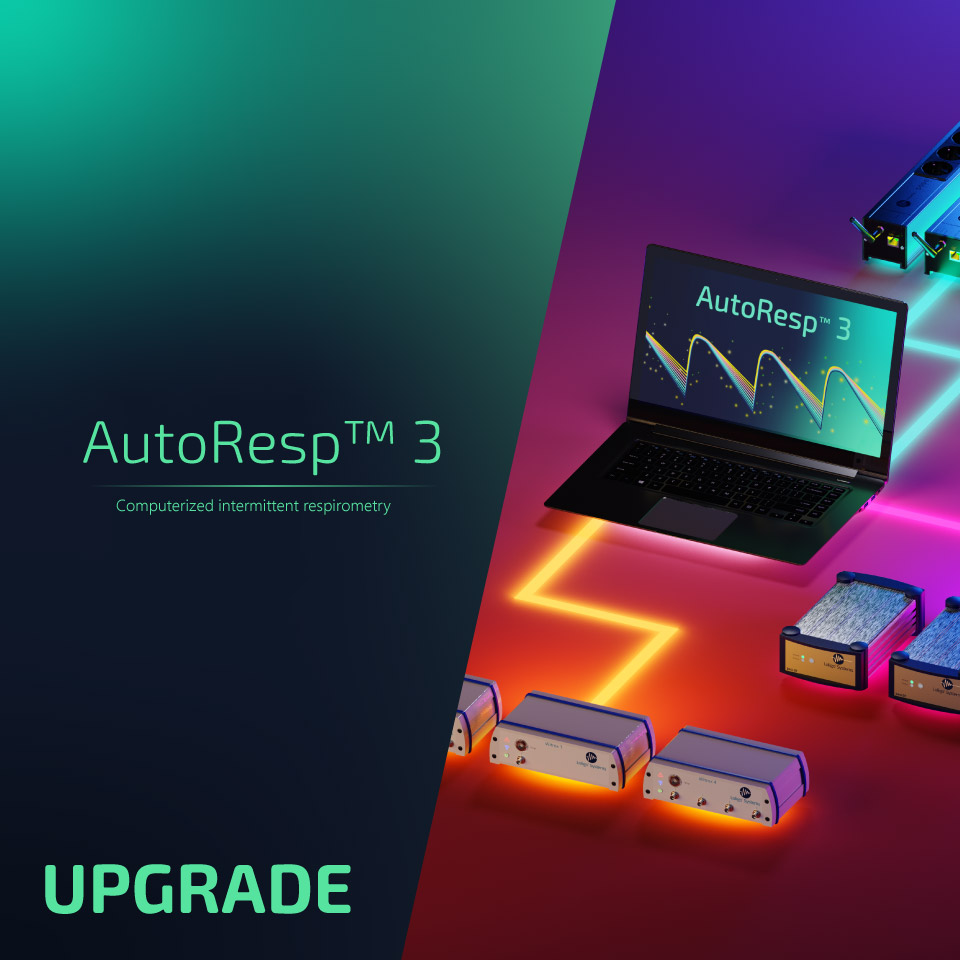 AutoResp™ v3 Upgrade
FEATURES
Automated oxygen consumption rate measurements
Resting chamber experiments for Standard, Resting, Minimum, or Routine Metabolic Rate
Swim tunnel experiments for Ucrit, Aerobic Scope, Cost of Transport, EPOC, or Maximum Metabolic Rate
High throughput – up to 20 resting chambers or 10 swim tunnels
Independent chambers for increased throughput
Multiple respirometry modes, e.g., time, oxygen levels, regression statistics (R2)
Redesigned intuitive user interface
Complete analysis dashboard with across experiments, treatments, and blanks statistics
Windows 11 and 10 compatible
We offer this product to AutoResp™ 1-2 license holders only.
This major upgraded version features many improvements over previous versions of AutoResp™.



Click here for a full description of AutoResp™ 3.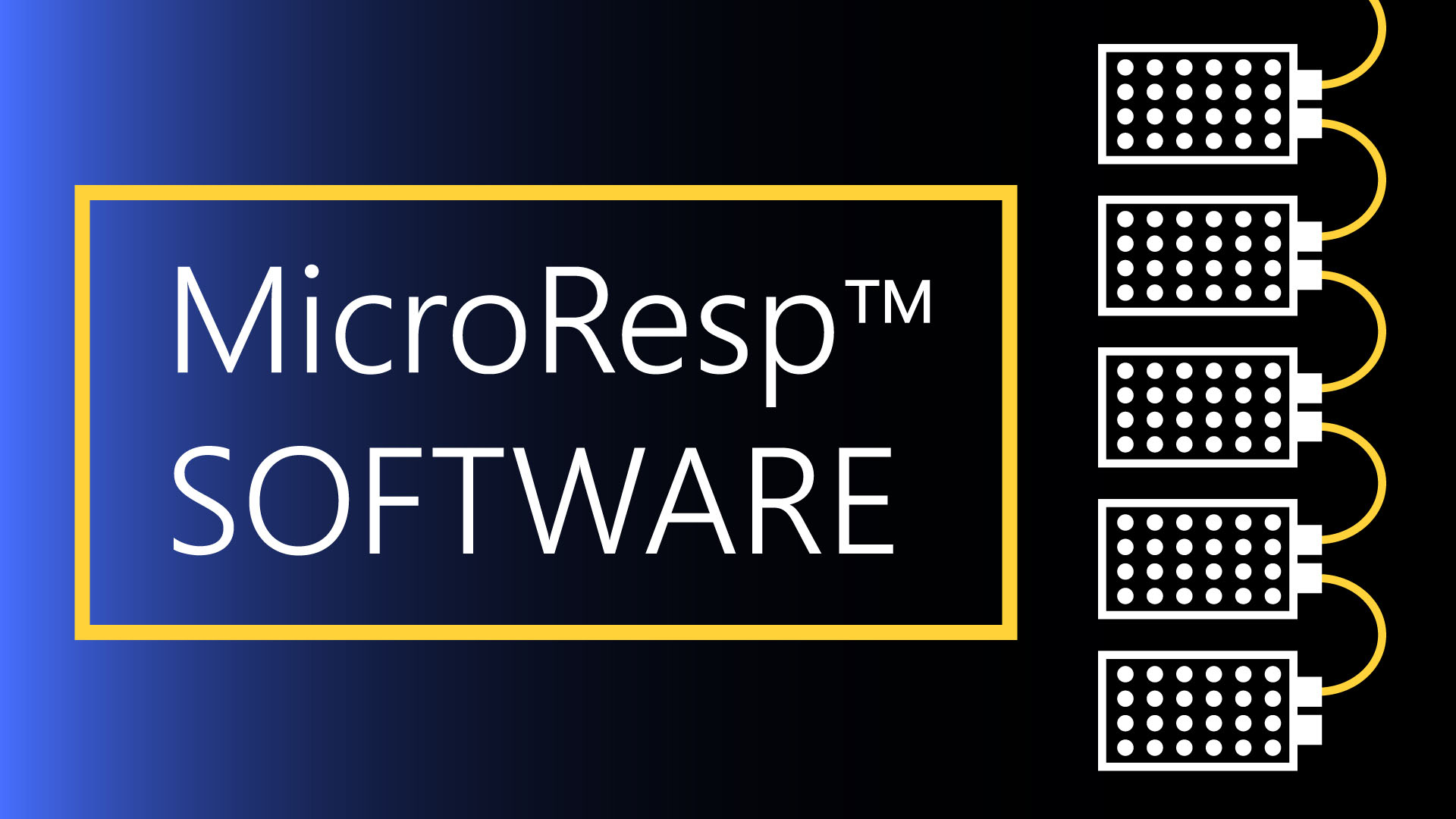 MicroResp™ v1
Features
Individual sensor spot calibration (2-points)
Faster sampling rate (<5 sec)
Randomize wells (control/treatment)
Graph/analyse data based on treatments
Calculate respiration rates in real-time
Compensate for background respiration
Normalize oxygen values
Operate multiple readers from a single PC
Save data, graphs and statistics to Excel file
MicroResp™ is user-friendly software for Windows that will automate microplate respirometry, analyze respiration data, and get the most out of your oxygen microplate reader.

It replaces old and current programs entirely as this one piece of software handles device communication, calibration, data acquisition, analysis, and statistics.

Hence, this software will save you a lot of time for experiments and post-analysis, and provide more accurate oxygen and MO2 data with a higher time resolution.