DPTV version 2
Digital particle tracking velocimetry software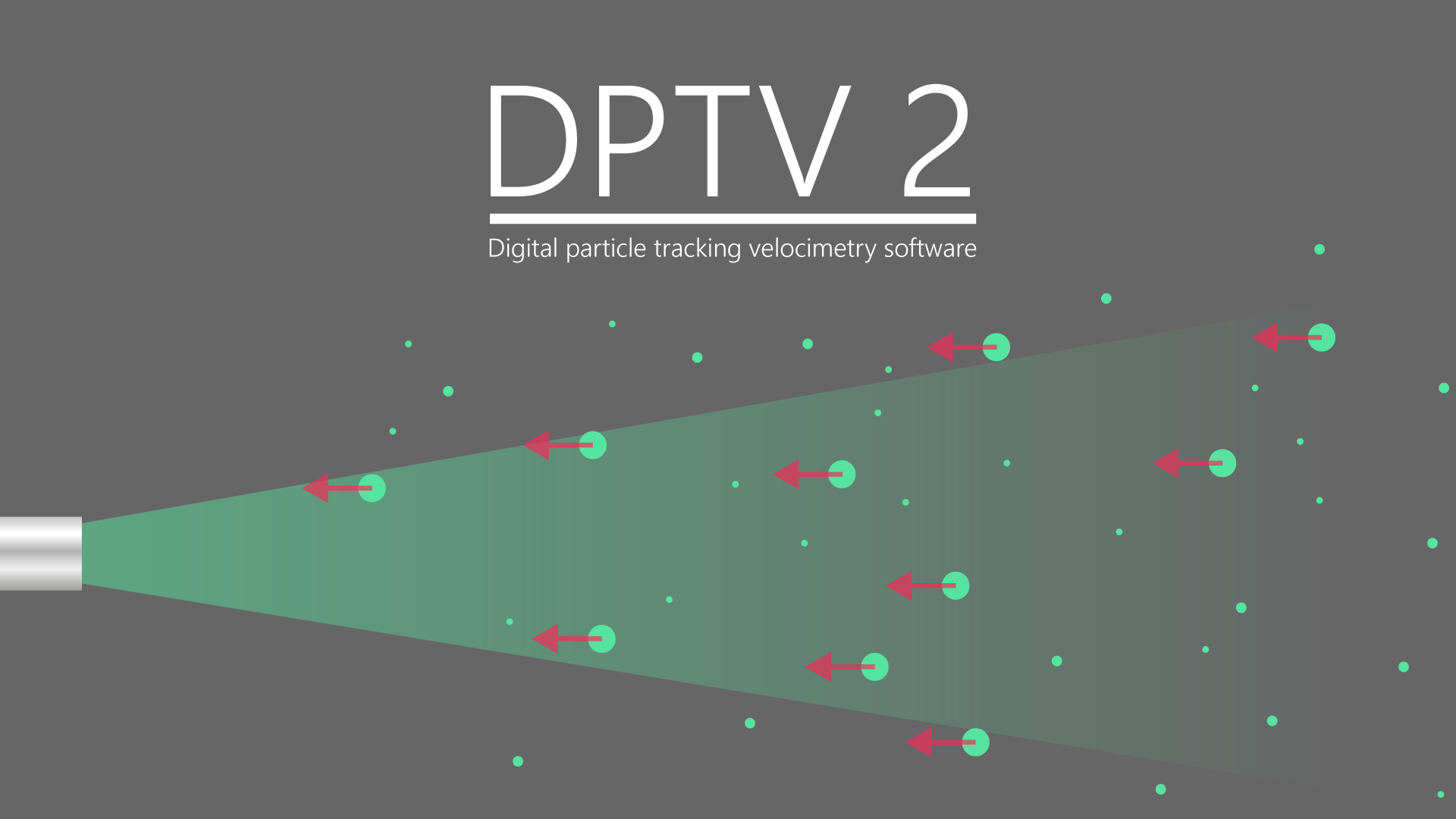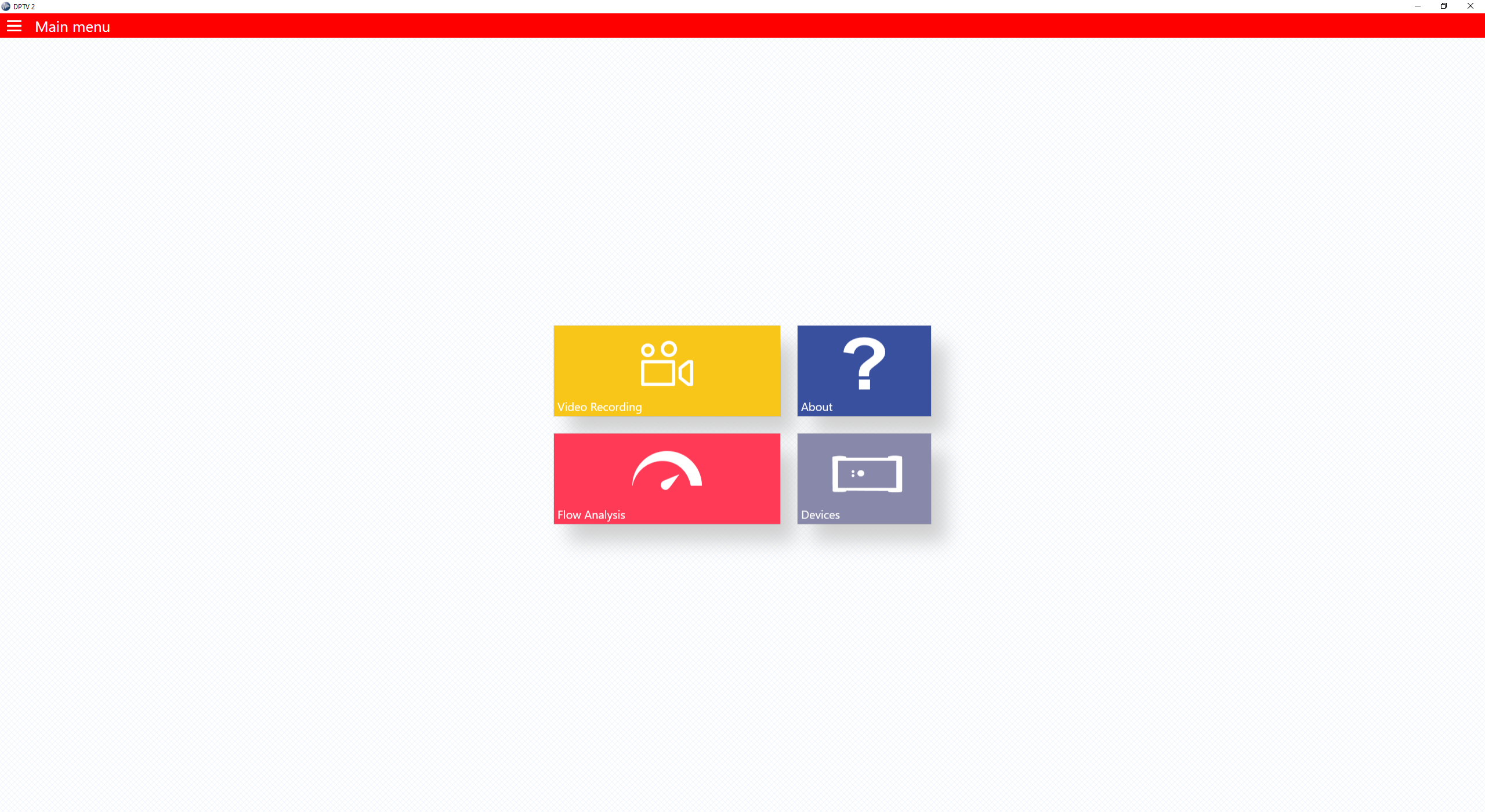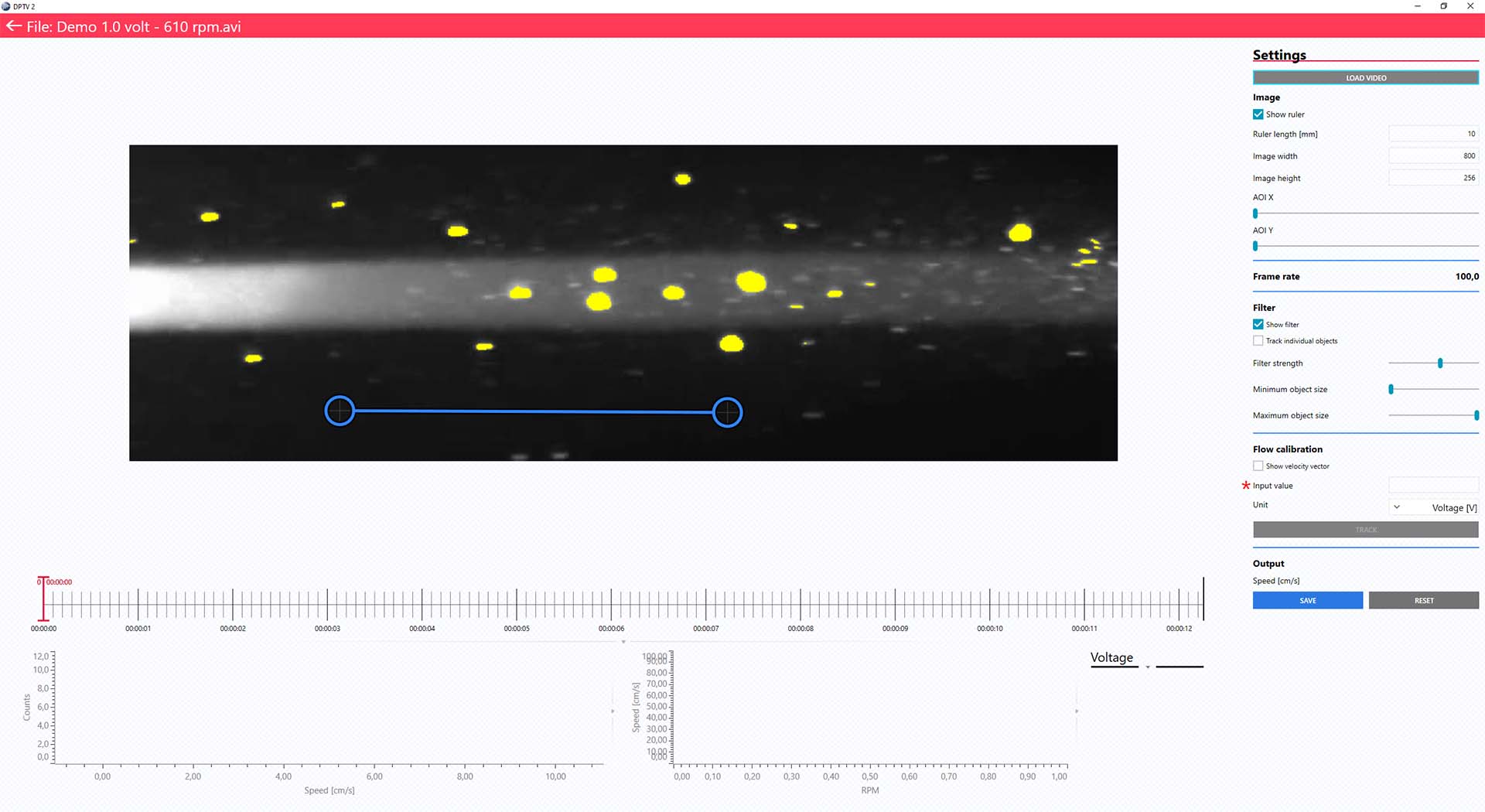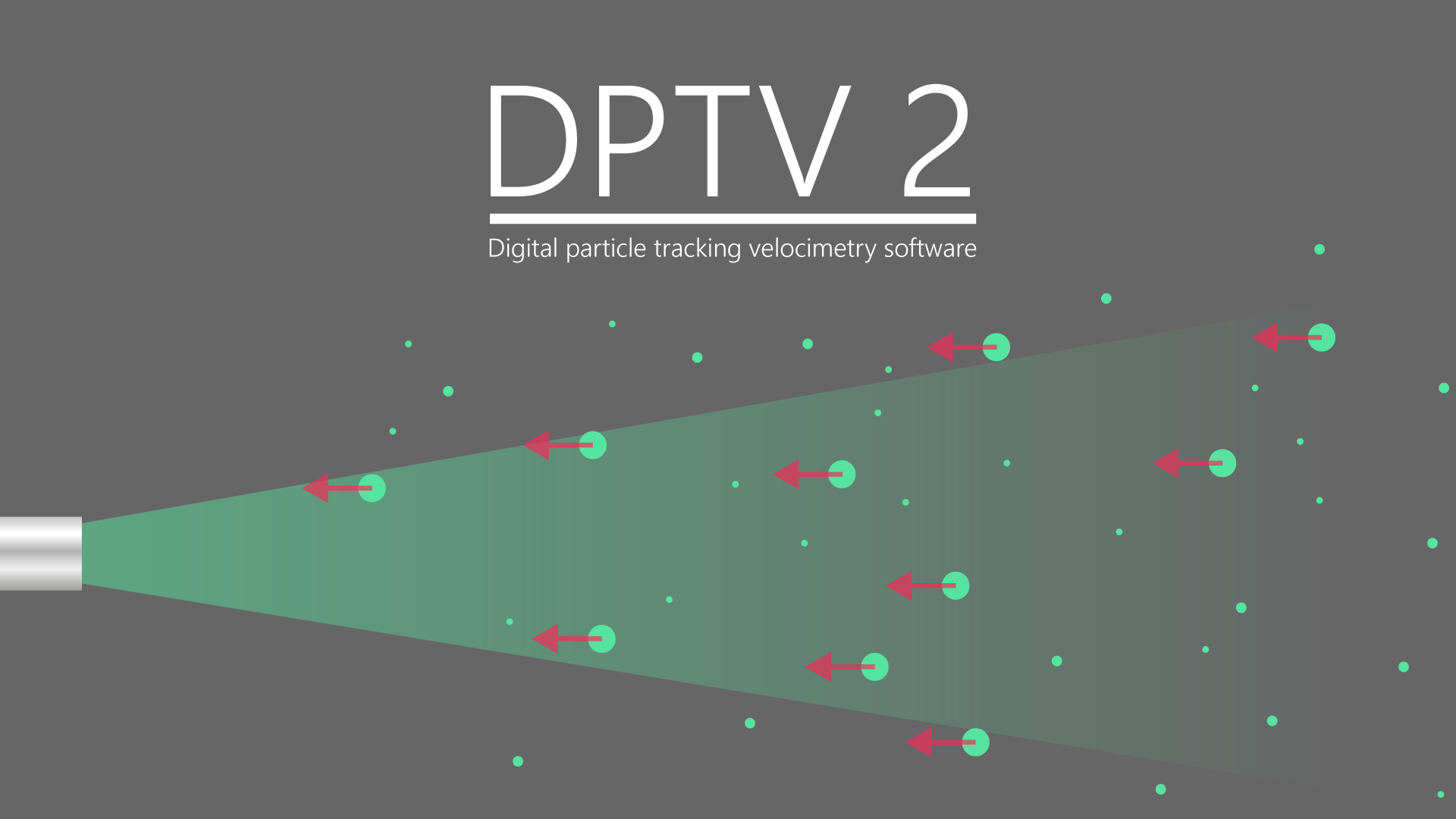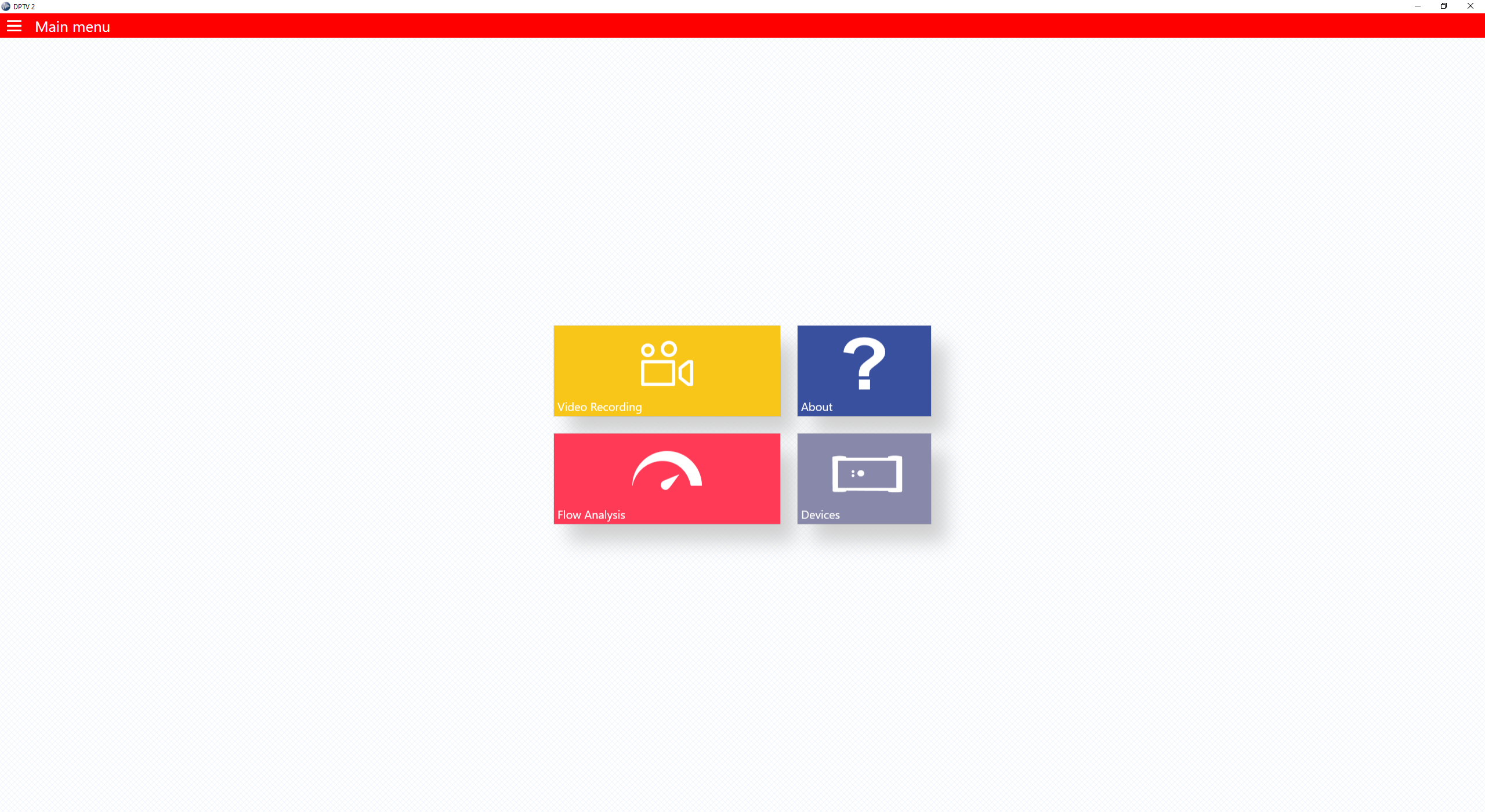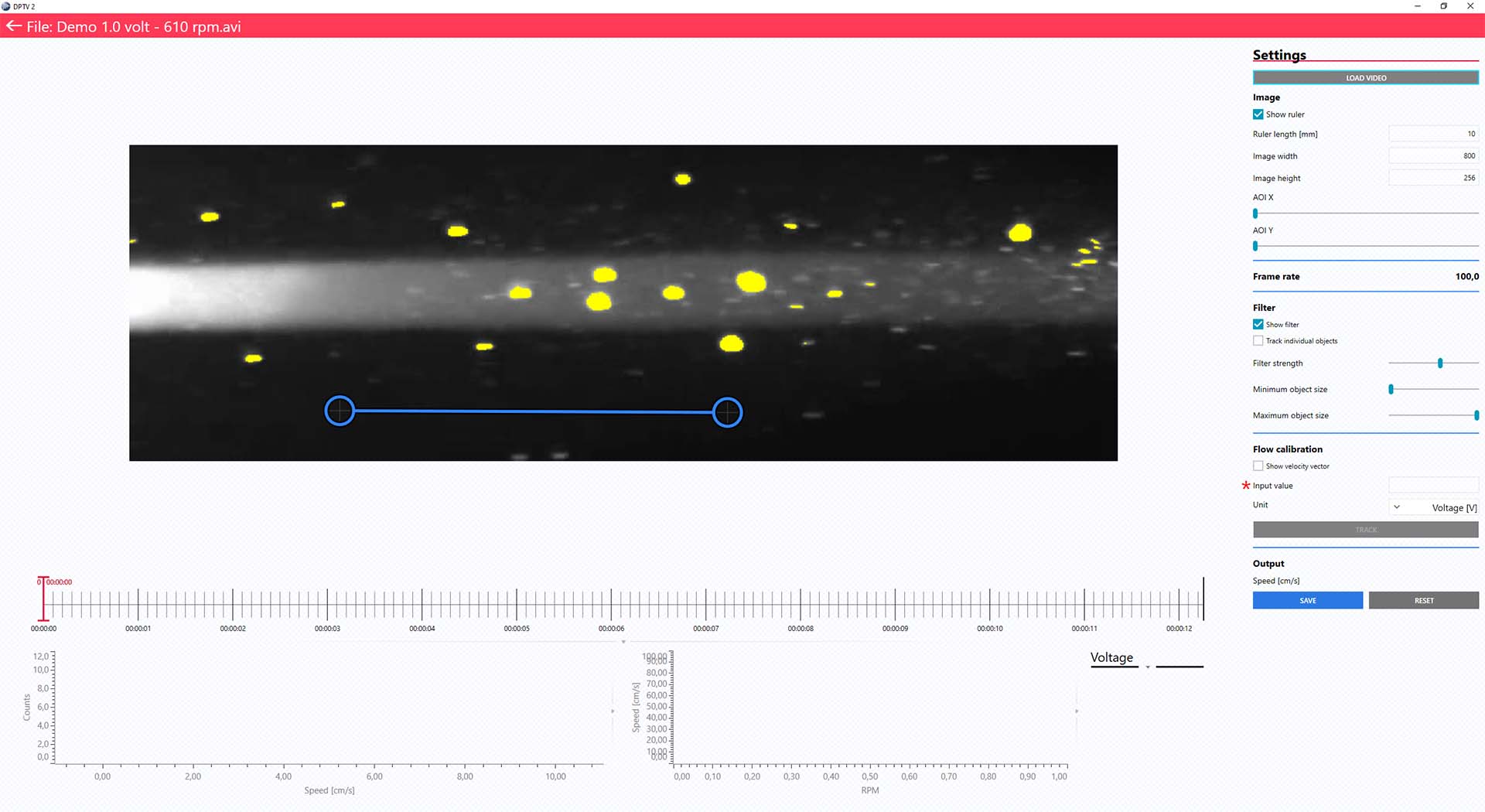 Customs tariff #
85238090
Features
User-friendly software for automated water velocity measurements
Auto calibration function with software controls of swim tunnel motor and real-time video tracking of fluorescent spheres
2D video tracking of green laser illuminated fluorescent spheres with neutral buoyancy
Export calibration file to use directly in our swim tunnel software
Built-in video recording mode
DPTV 2 is fast and intuitive video tracking software for non-invasive measurements of water velocity in rectilinear flows. DPTV 2 is the ideal tool for water velocity calibrations in 170 mL and 1500 mL Loligo® swim tunnels and other Blazka-type swim tunnels with limited access or space for flow probes. The software is also part of our flow tracking system.
The velocity measurements are based on 2D video tracking of green laser illuminated fluorescent spheres with neutral buoyancy. DPTV 2 will automatically calculate average flow velocities and direction from video images, and provide a calibration file that can be used directly in our different swim tunnel software. You can also perform a manual velocity calibration using recorded video files from your own camera or from a camera system from us.
Please note that you will need a DAQ-BT device and one of our cameras to fully automate the calibration procedure in DPTV 2, and for real-time flow measurements.
There is a free DPTV 2 demo available.
Data
This is product data for the selected system:
| | |
| --- | --- |
| OS | Windows 10 64-bit |
| CPU | Dual-Core 2 GHz or higher |
| RAM | Min. 8 GB |
| Monitor | Rec. 1600 x 1080 pixels |
Included
These products are included in the system:
Optional
These products are optional for the selected system:
DPTV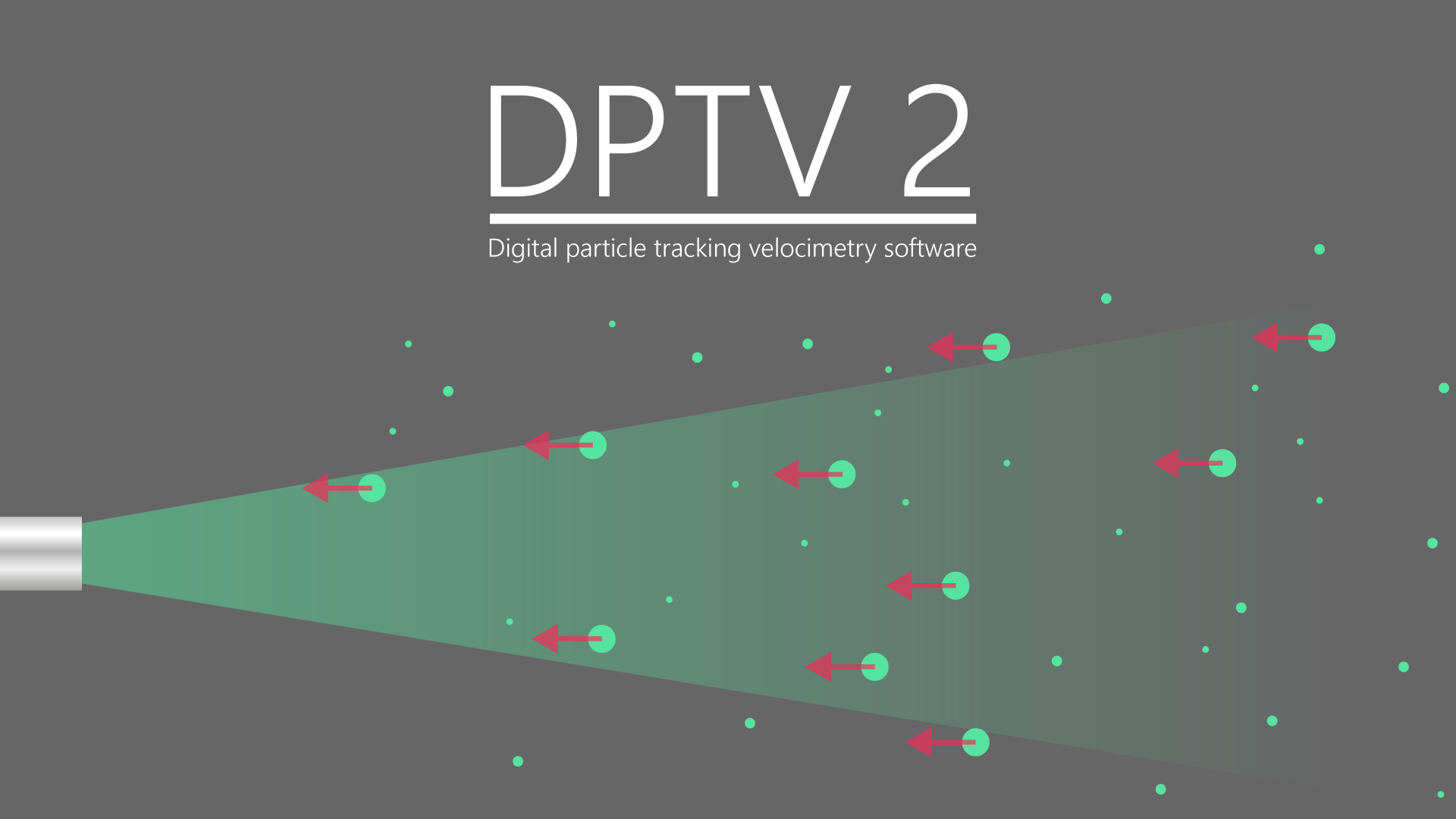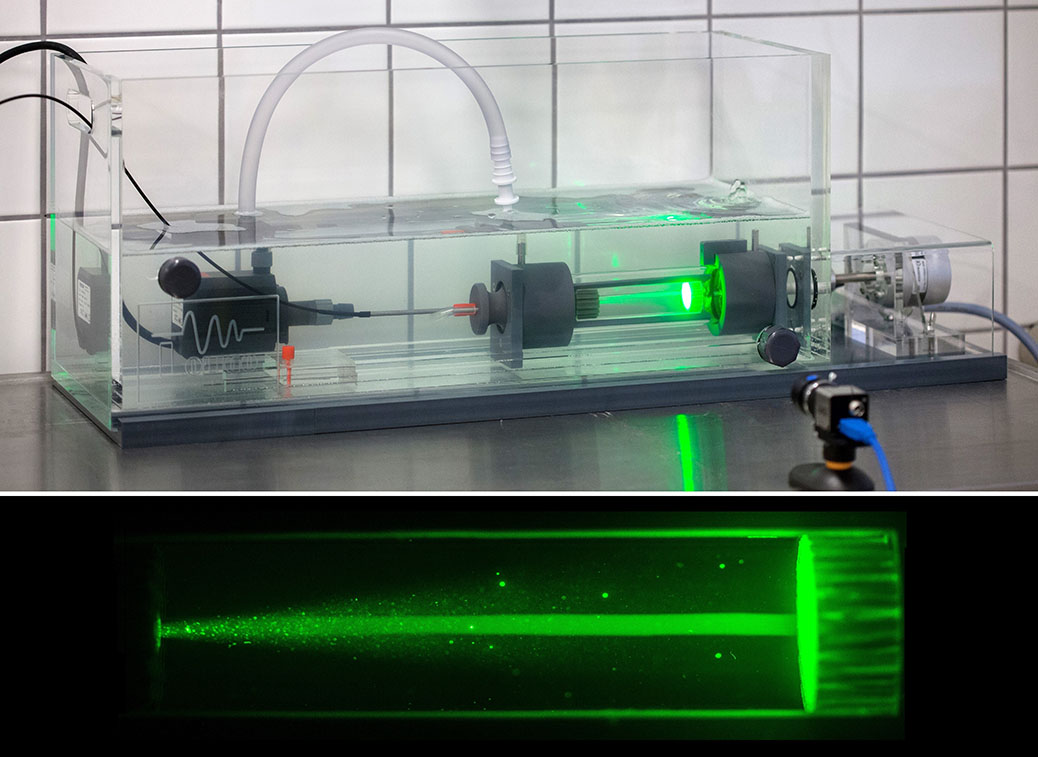 Accessories
Video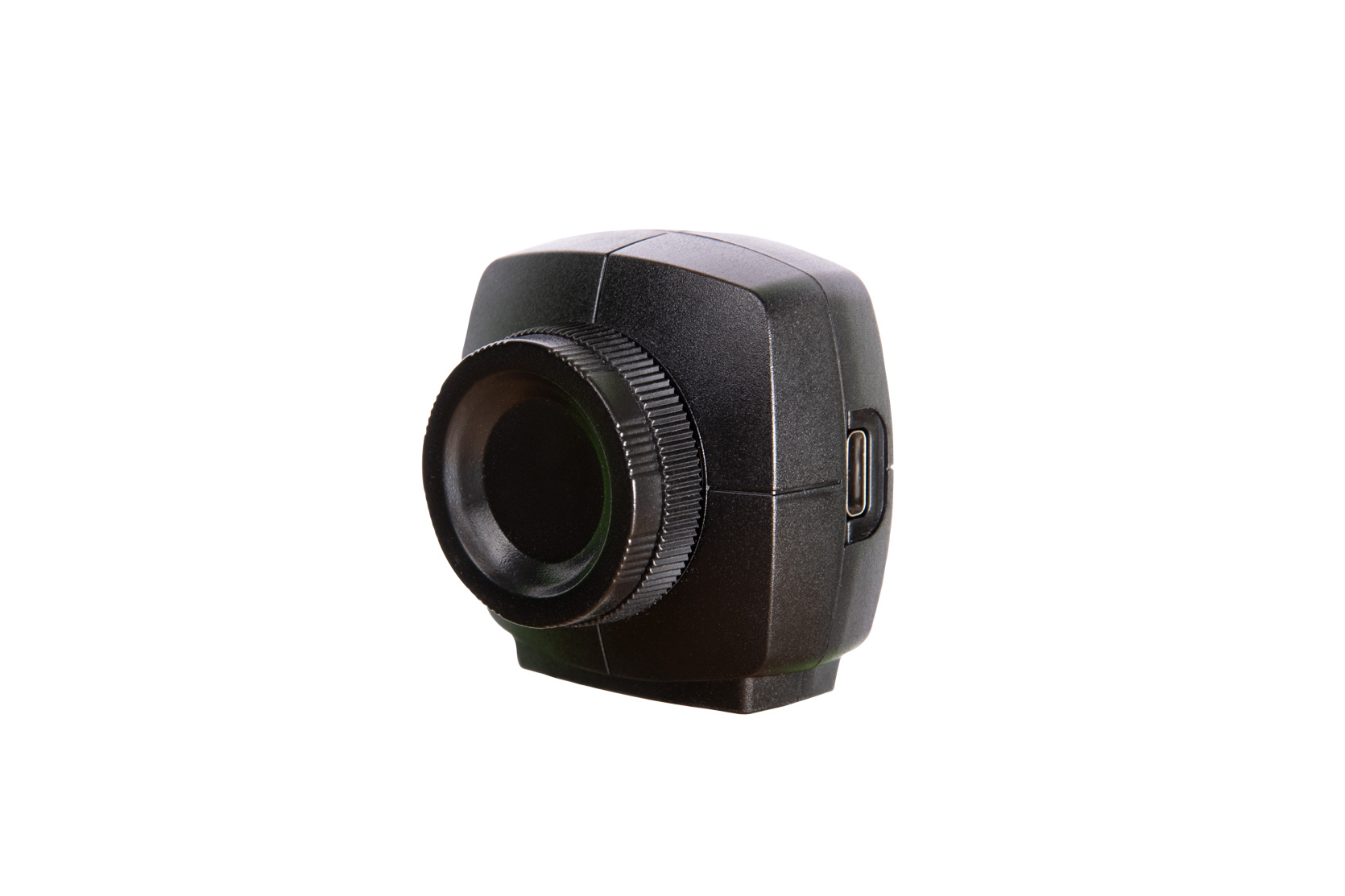 Files
These files can help you with the selected system:
Swim Tunnels
Title
Description
Version
Get
Title
DPTV 2
Description
A step by step guide on how to set up and use the software
Version
1.2
Get
Title
DPTV 2
Description
Digital particle tracking velocimetry software
Version
2.0.3
Get
Title
DPTV 2 - FREE DEMO
Description
Digital particle tracking velocimetry software
Version
2.0.3
Get