Core Shuttle Box system
(ID300mm/Temperature/230V/50Hz)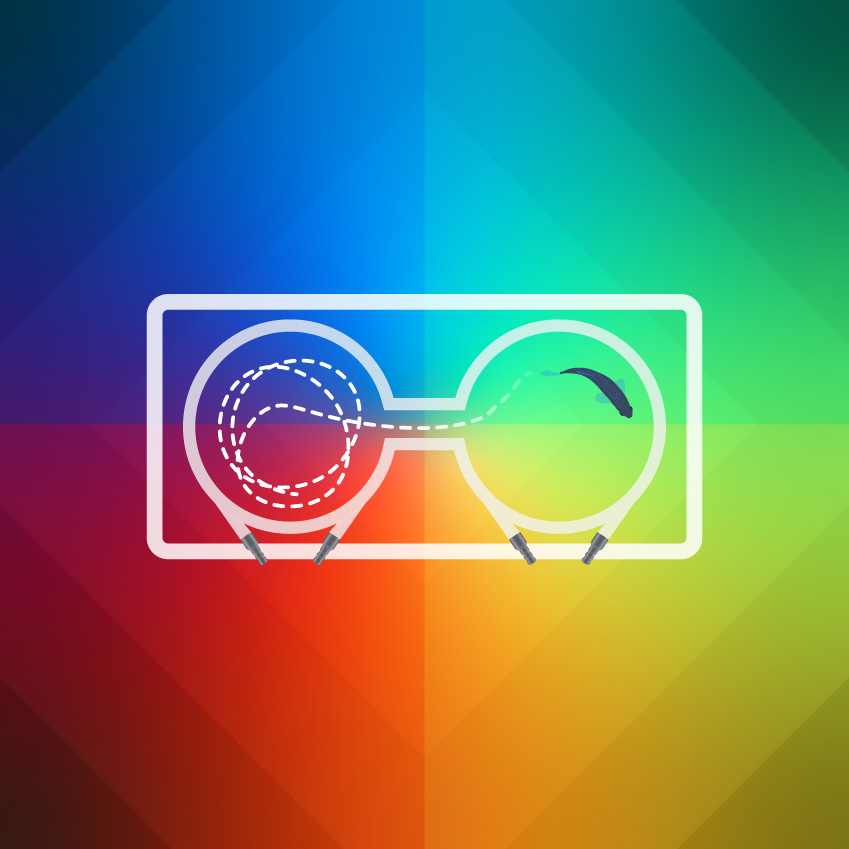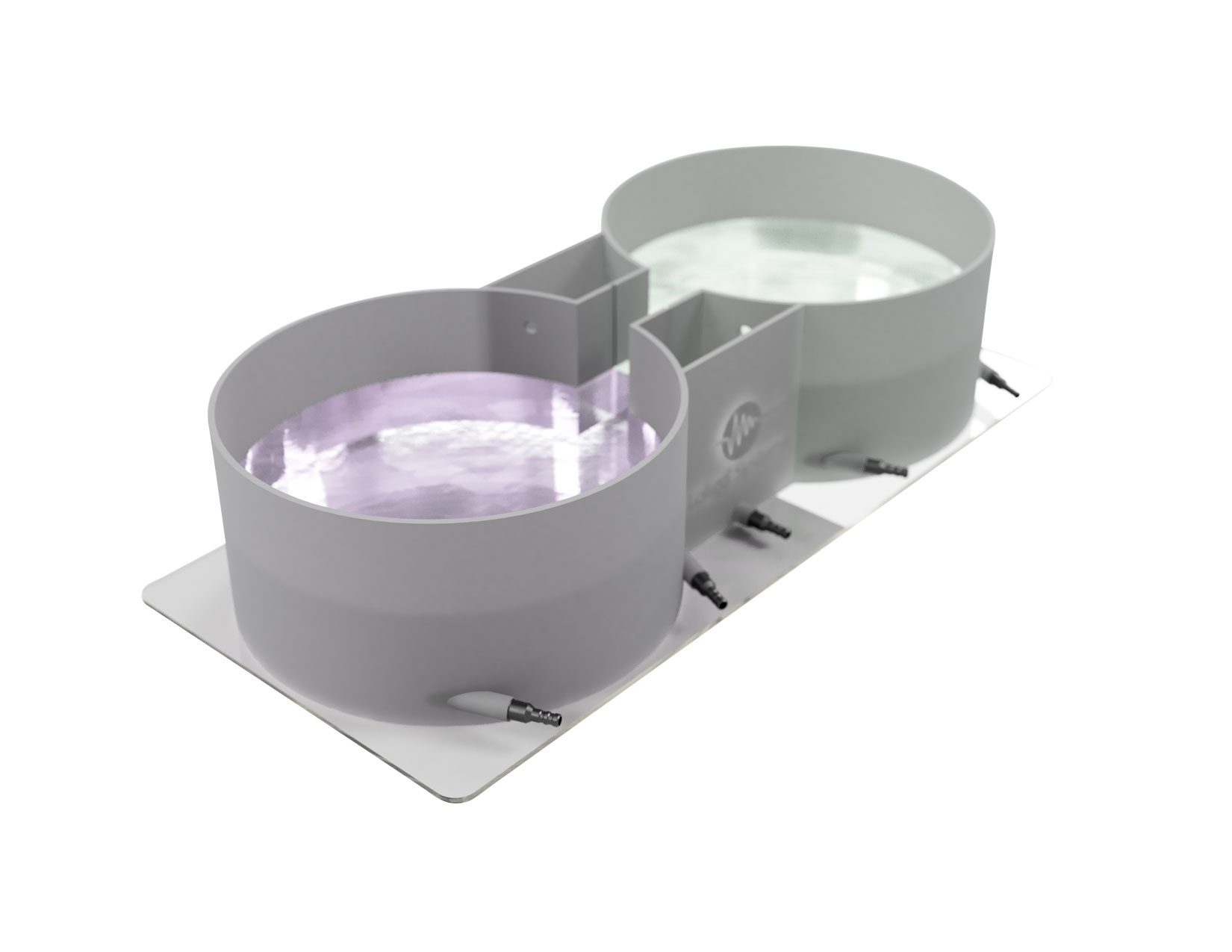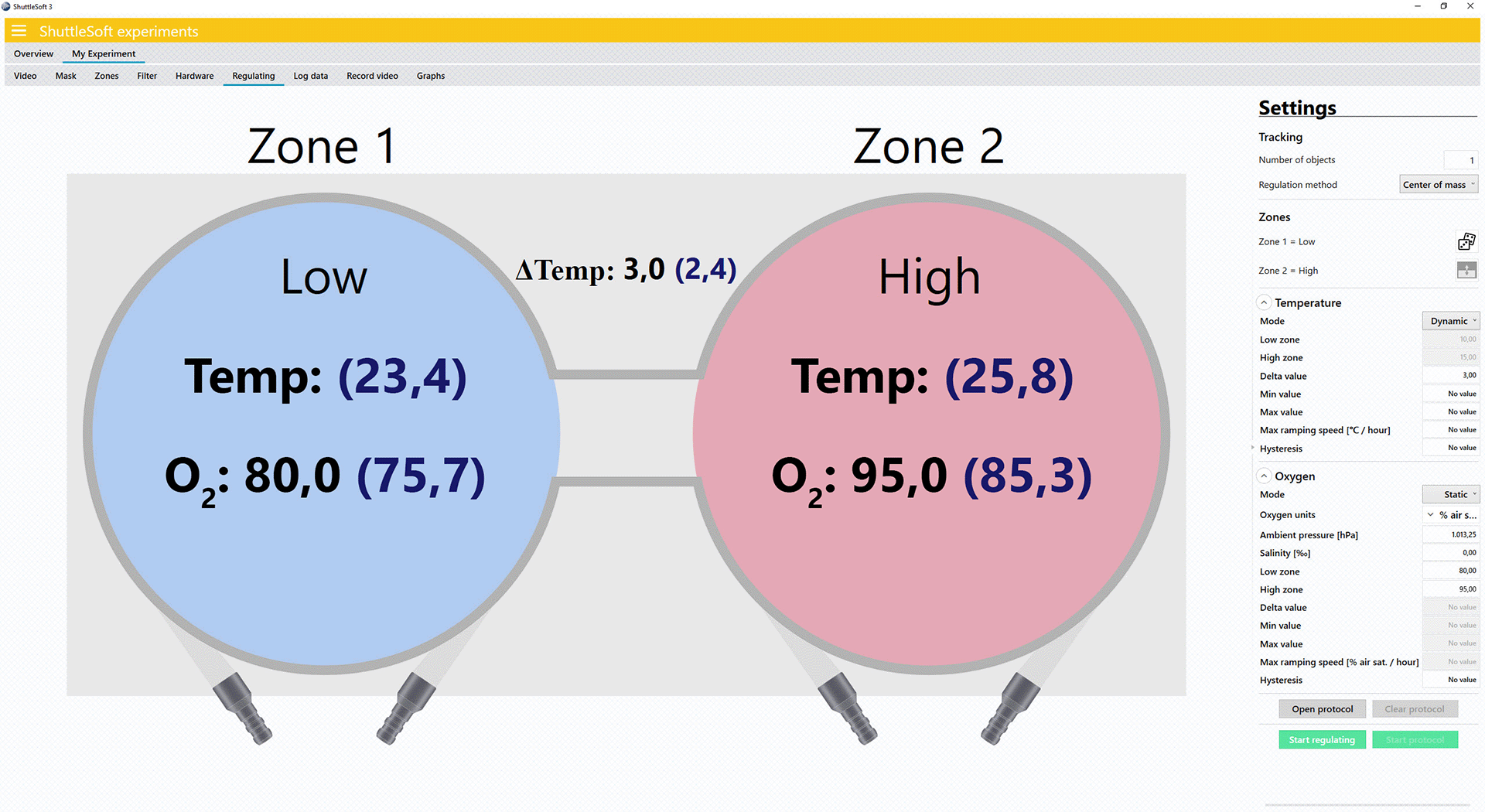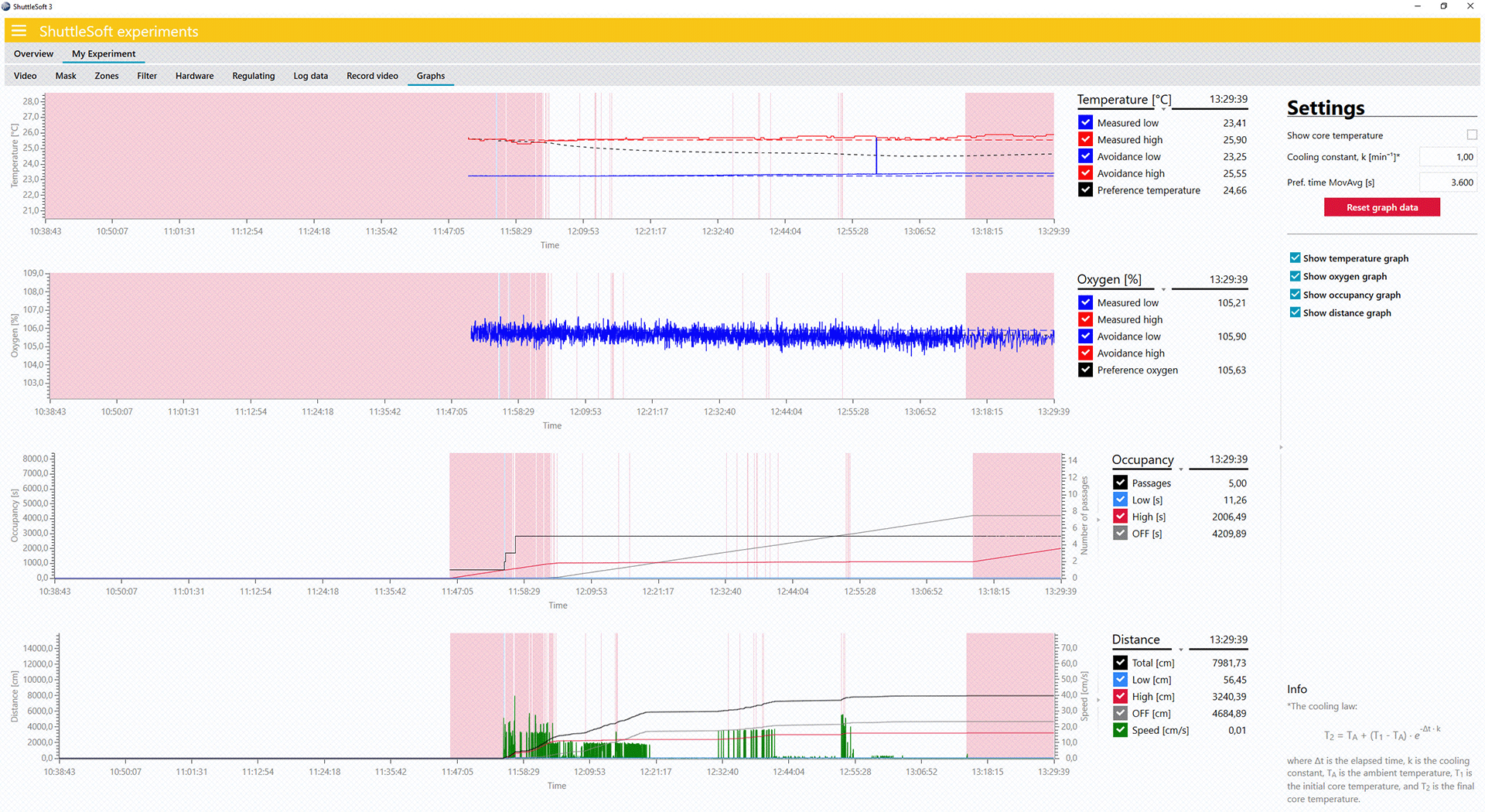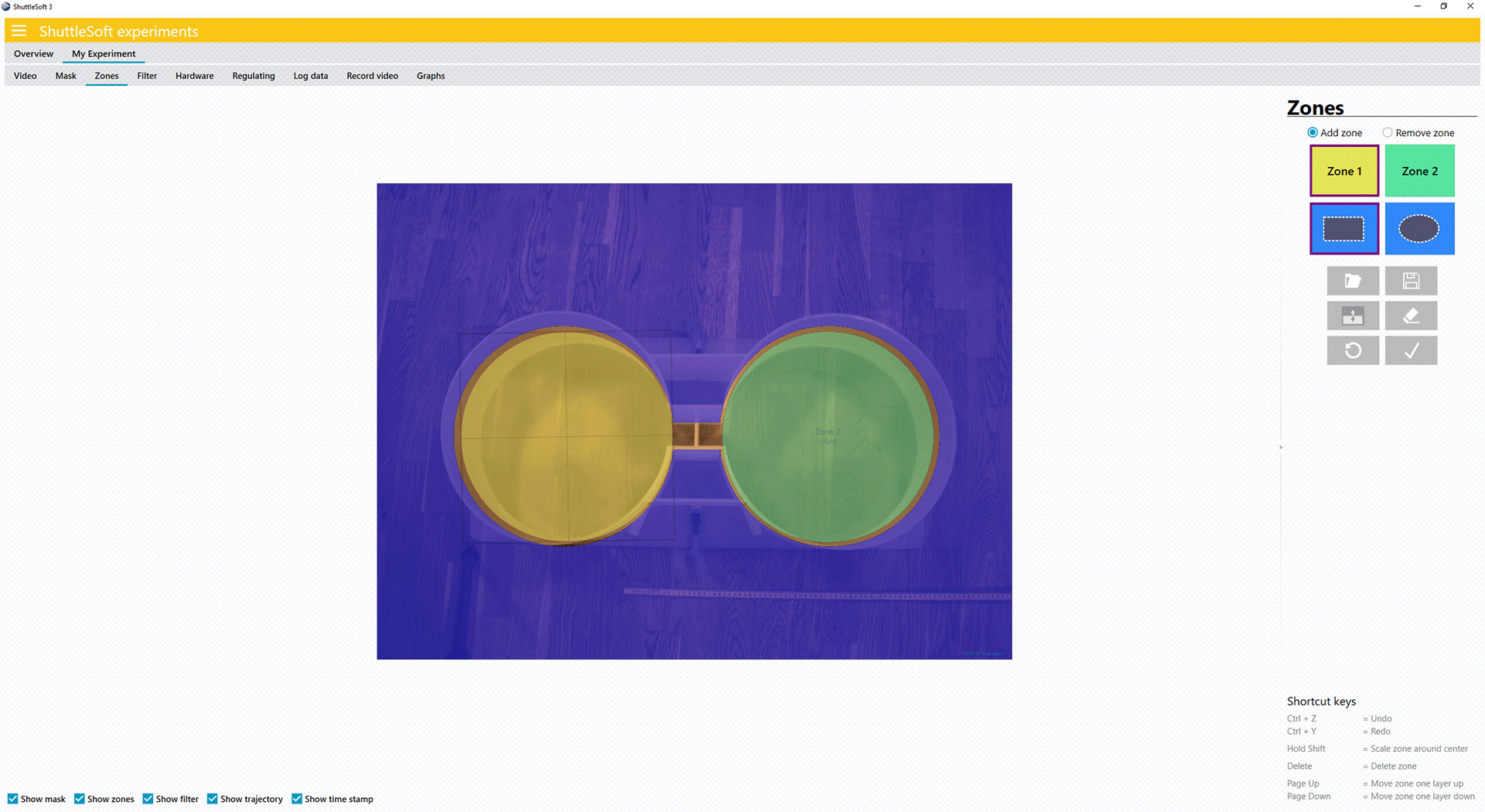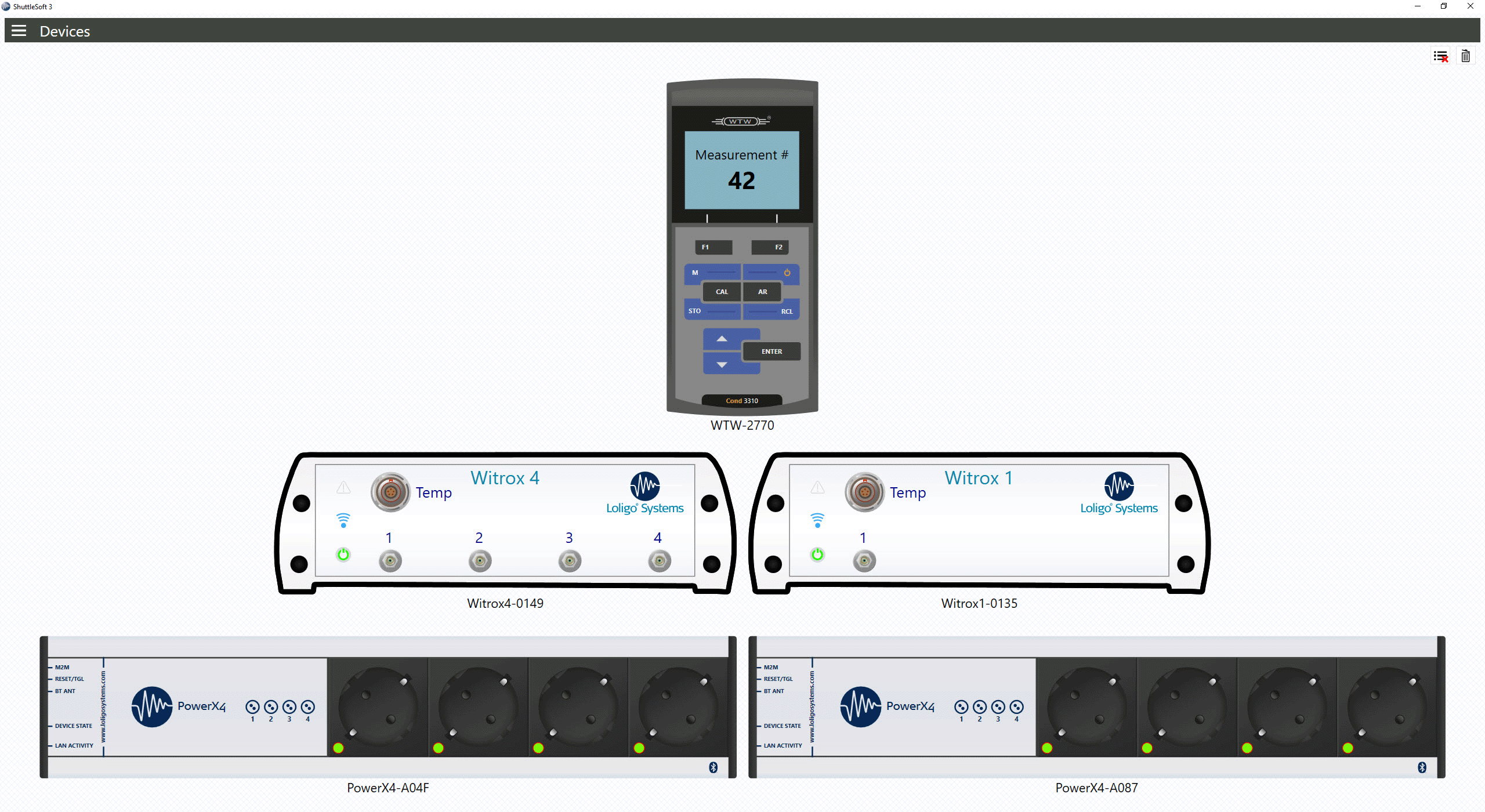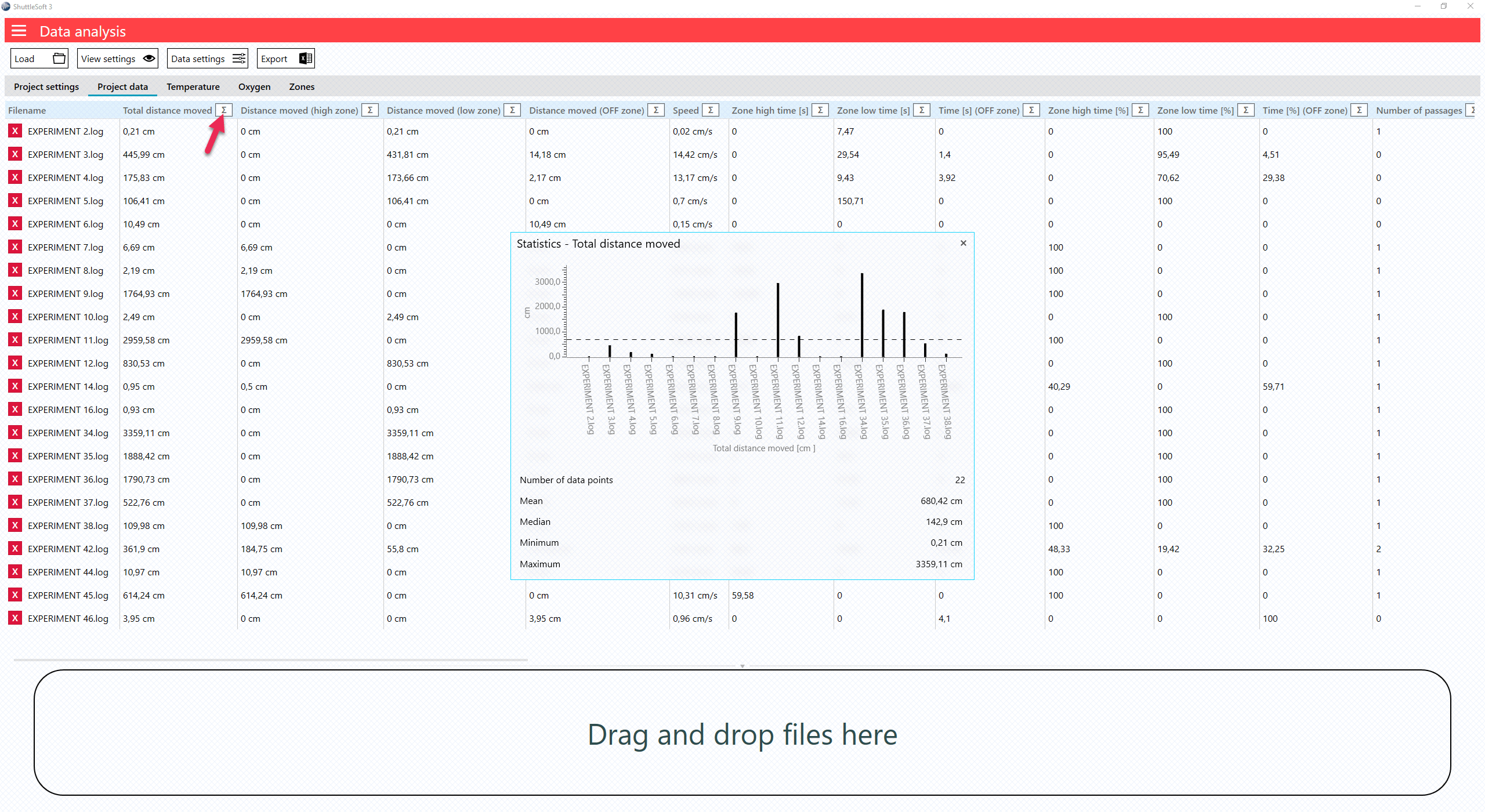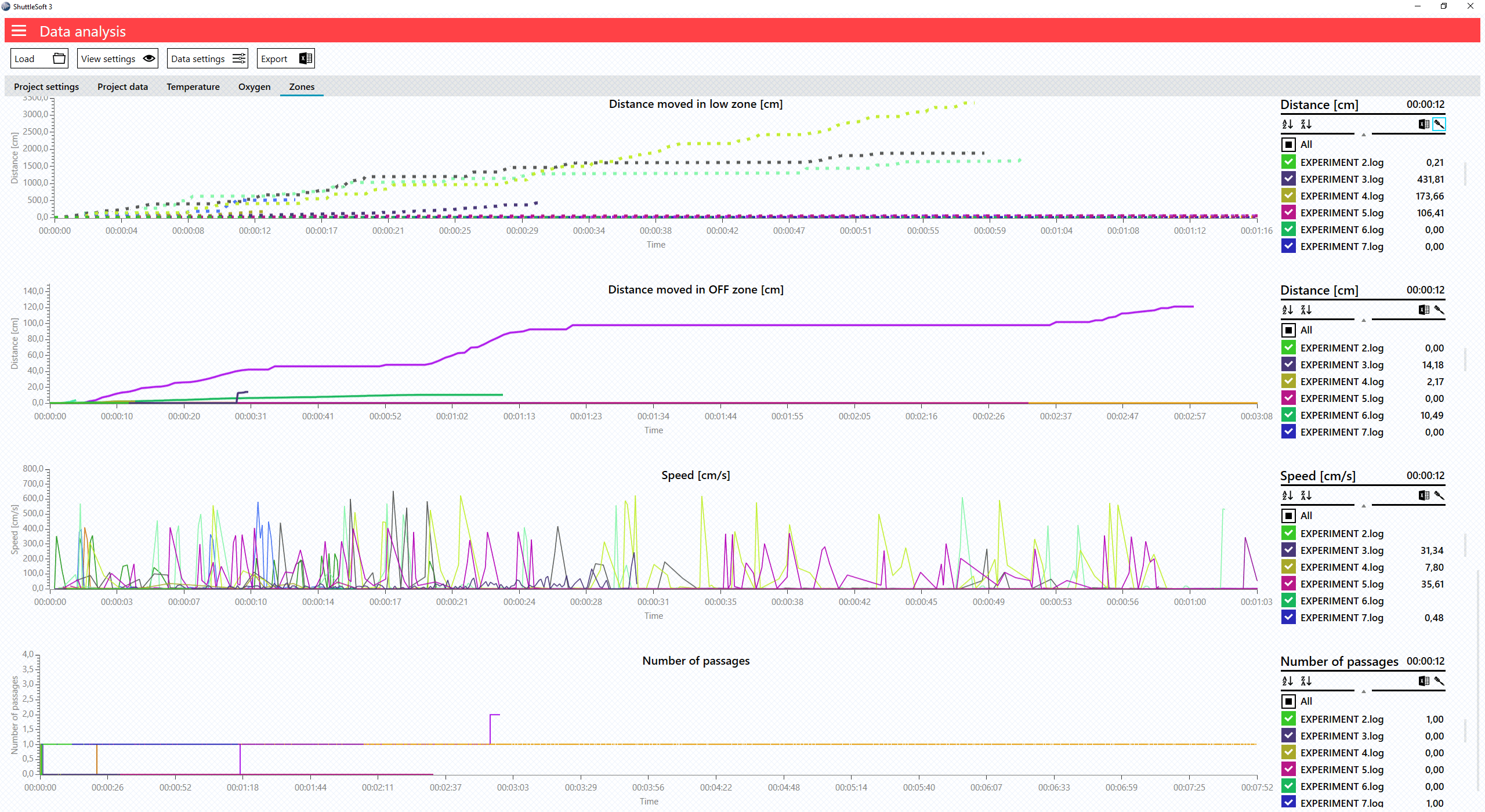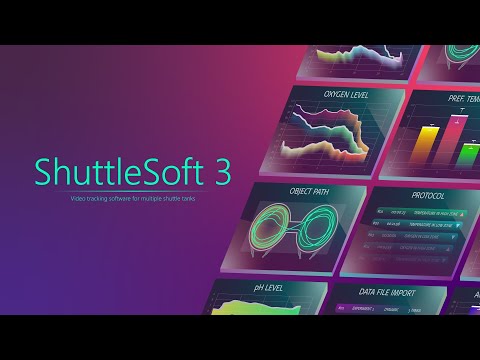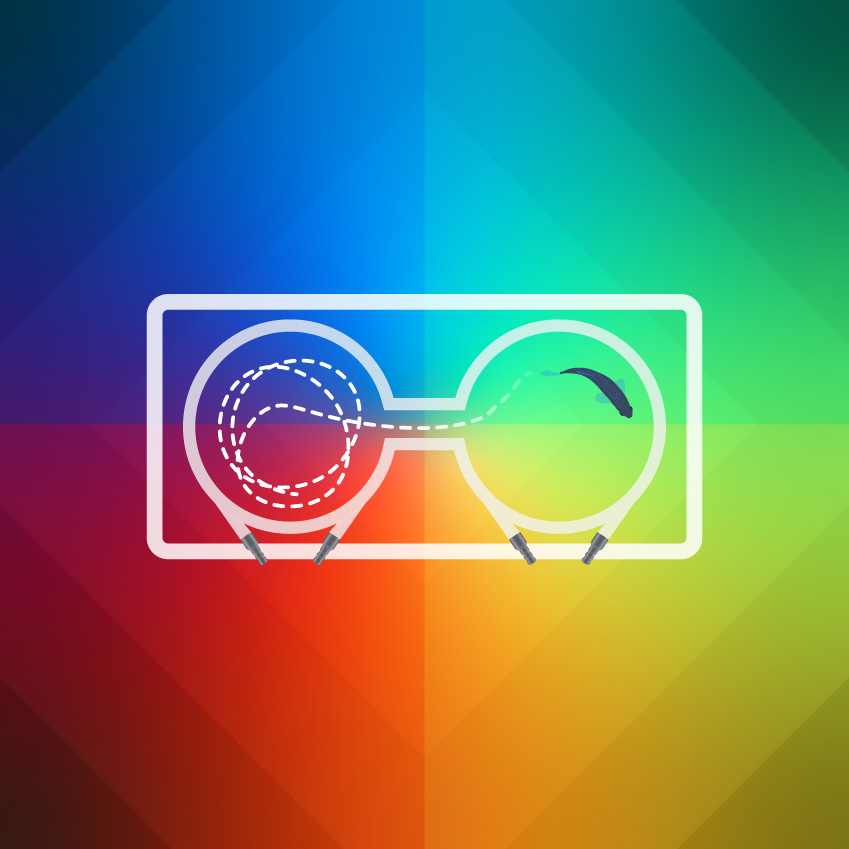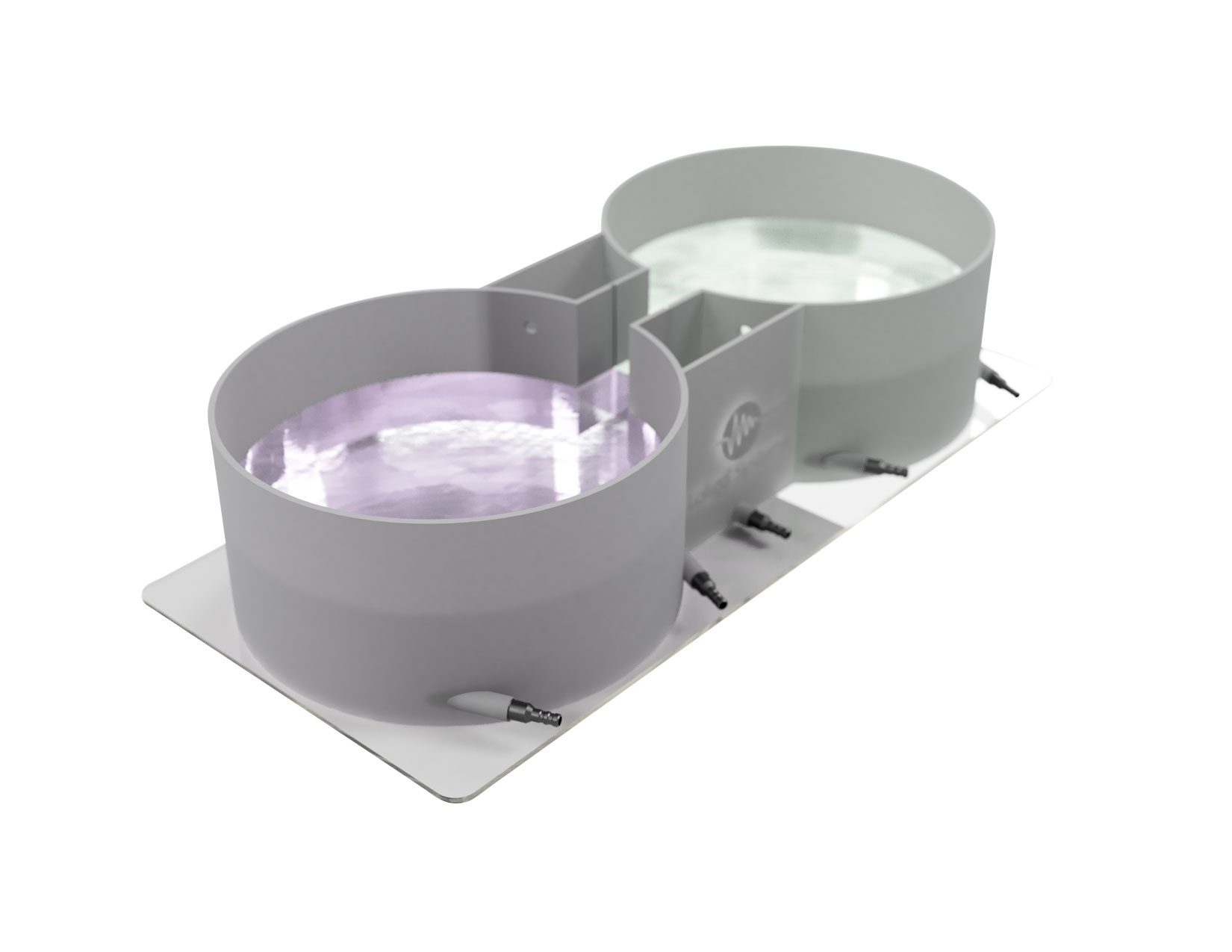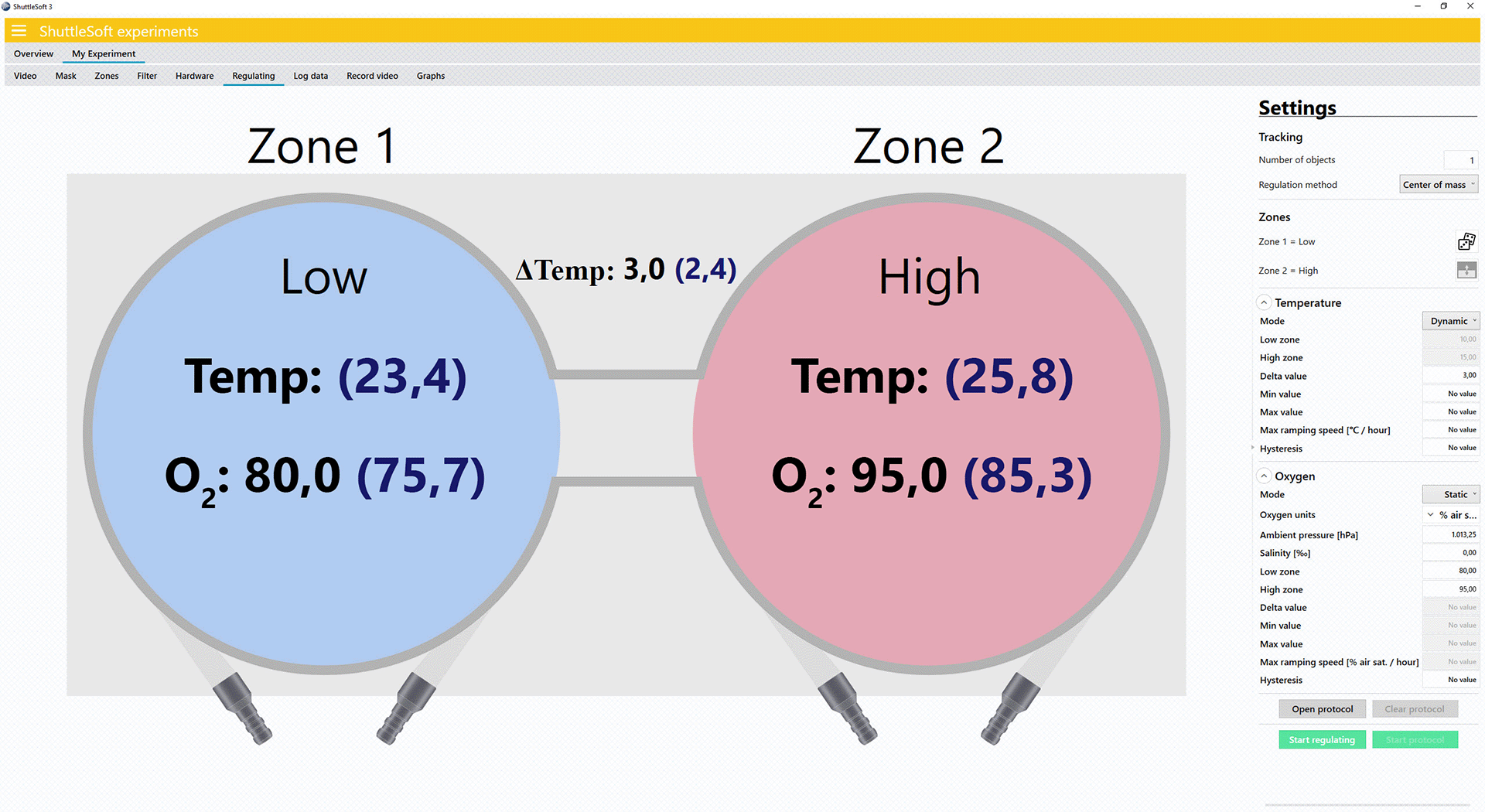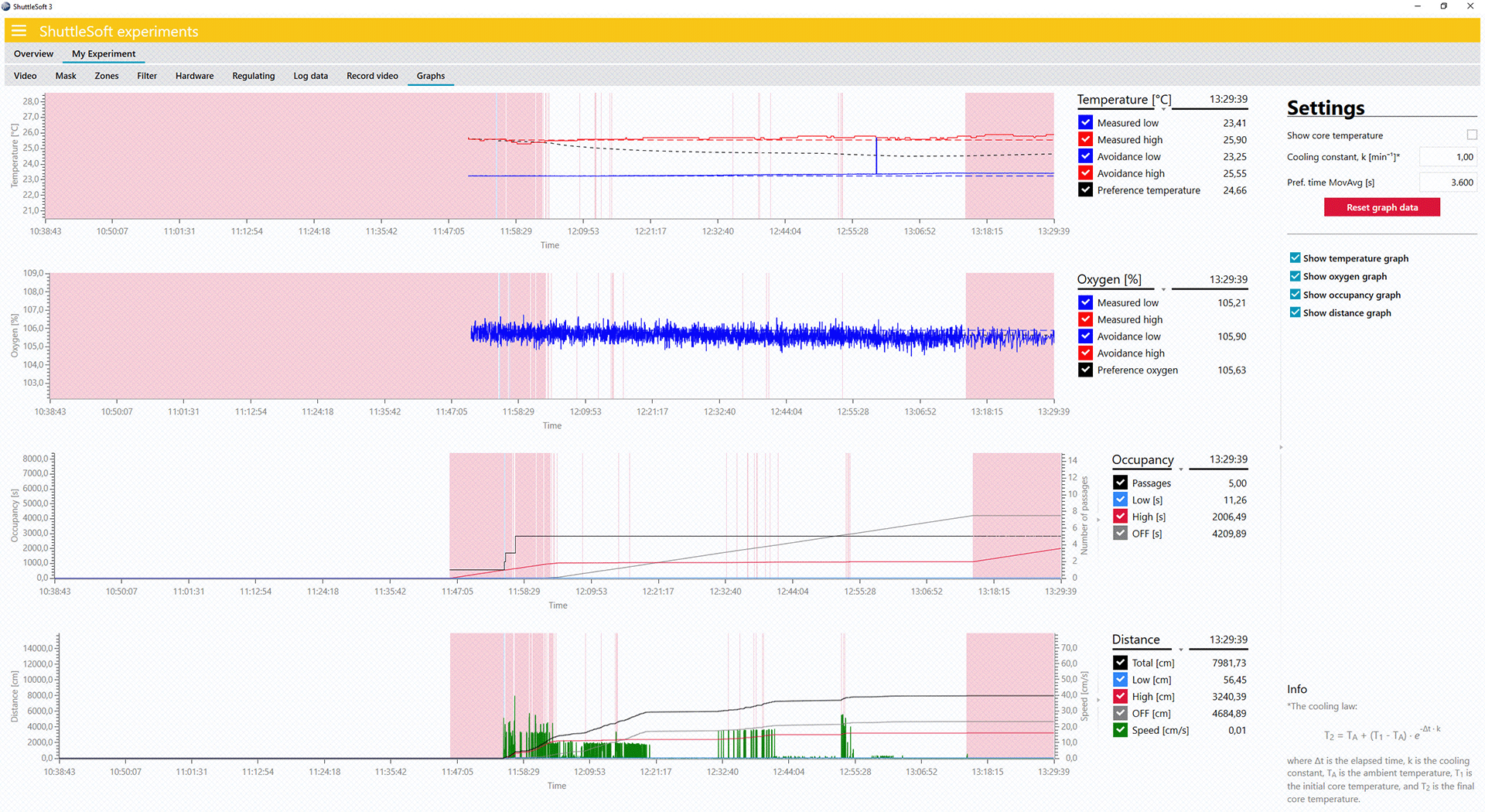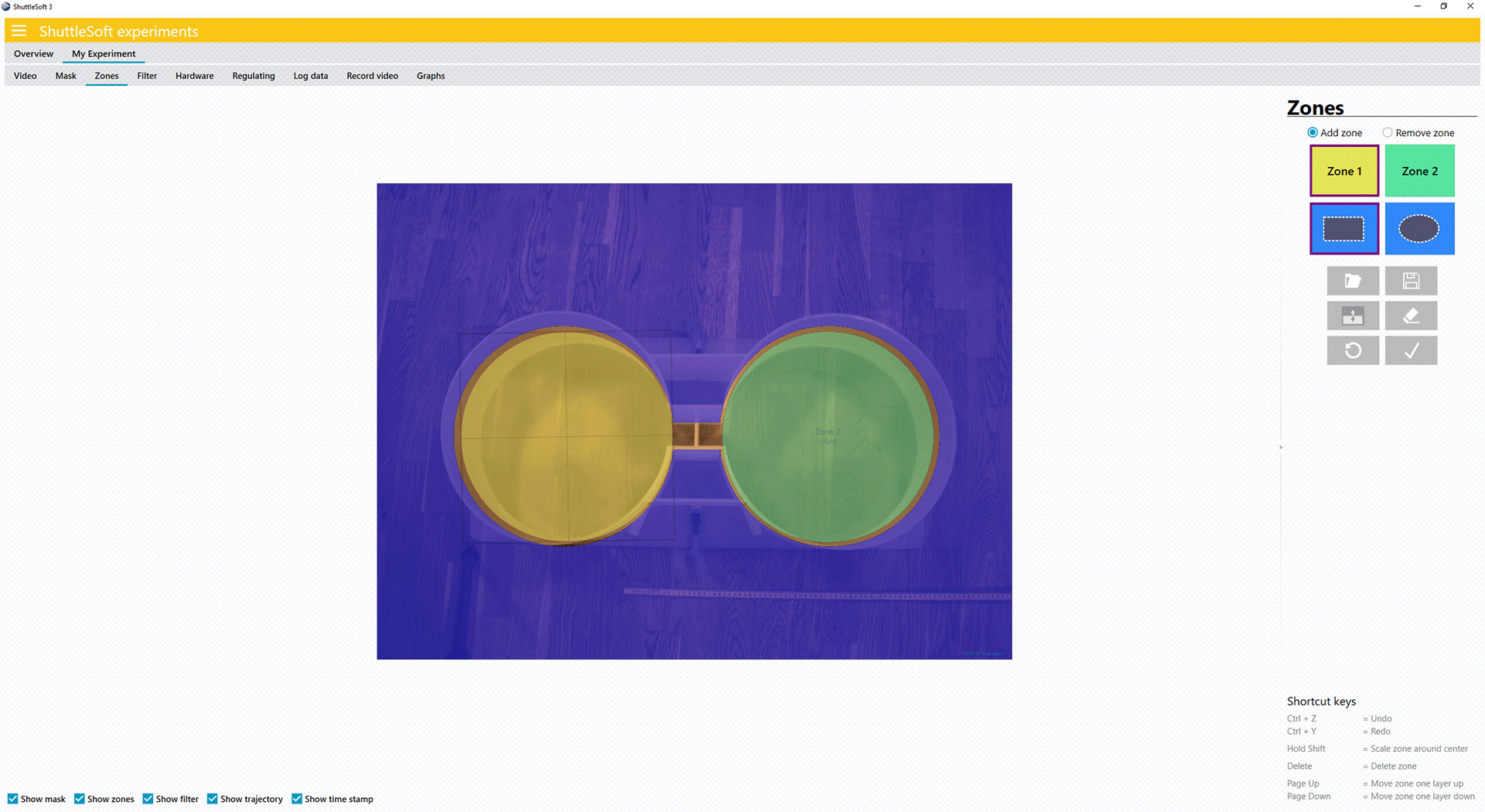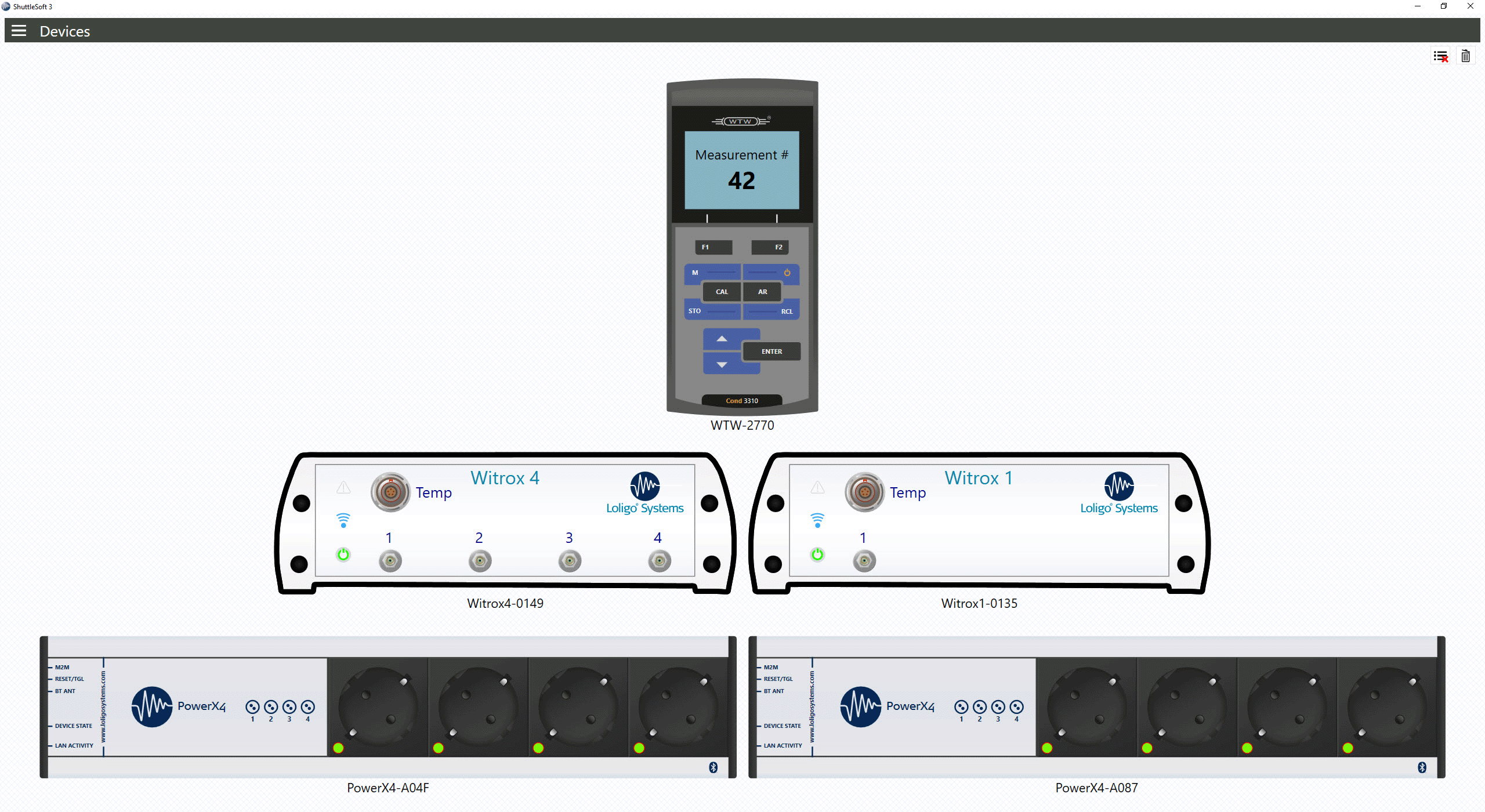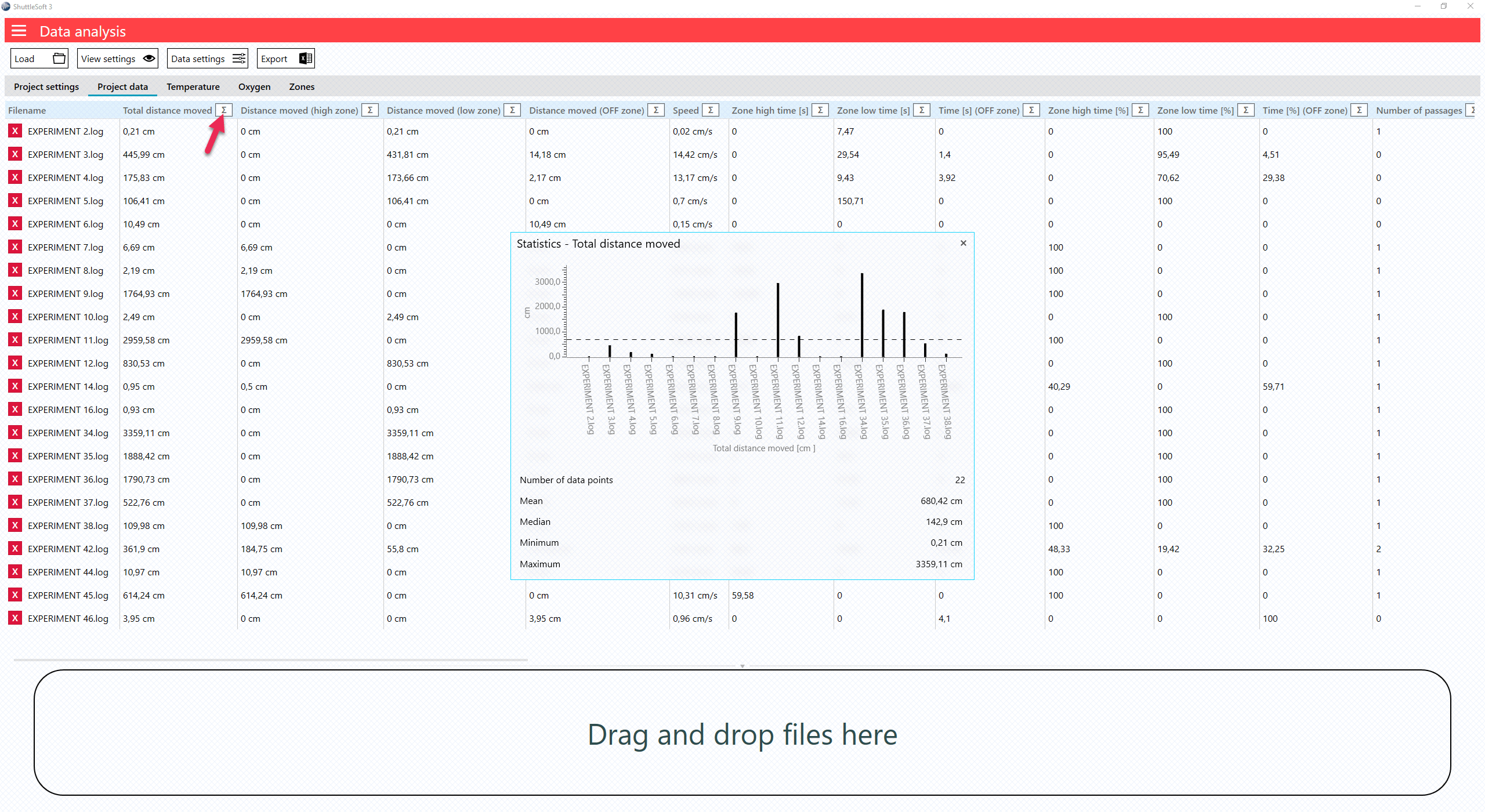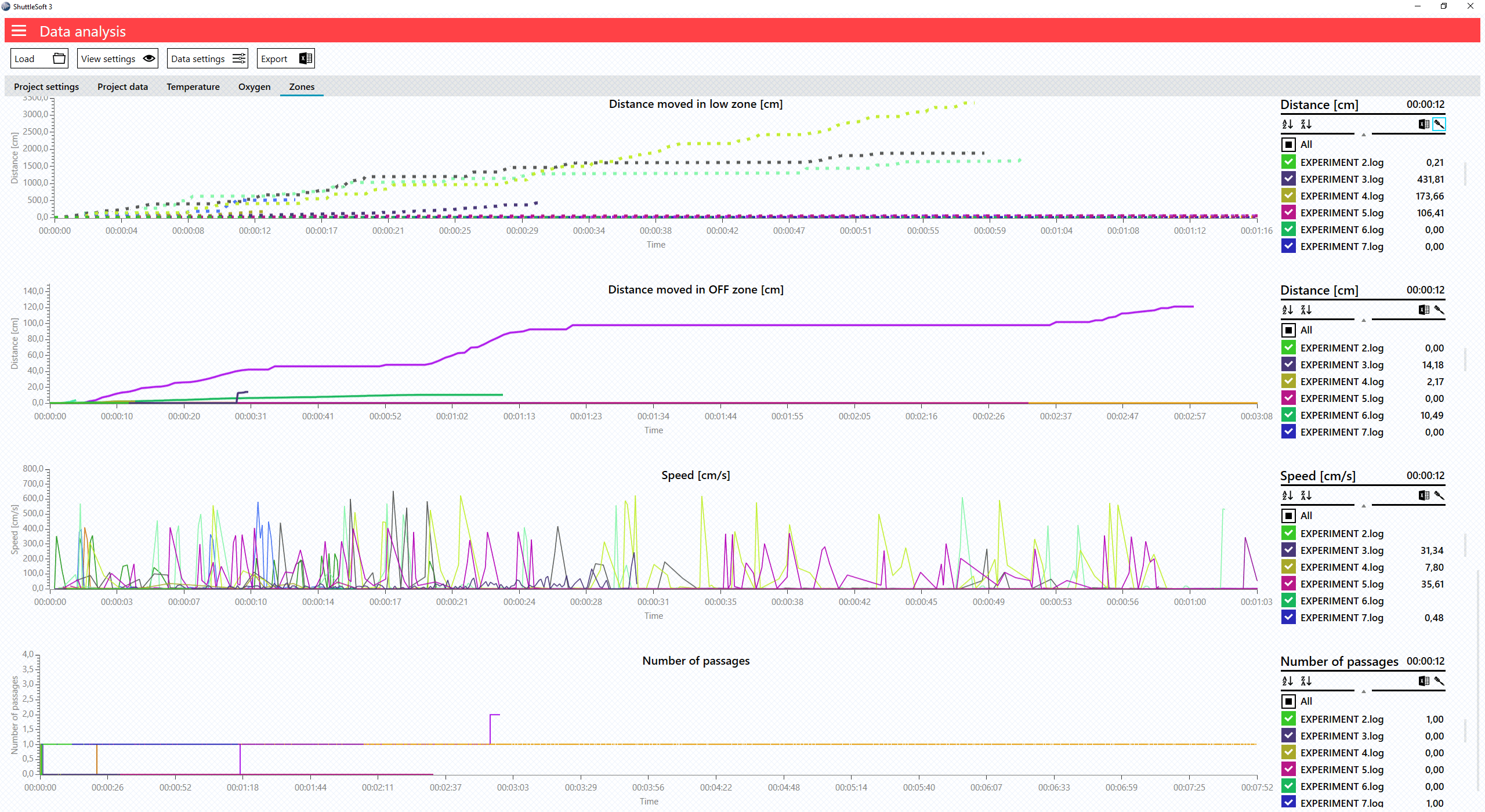 Customs tariff #
90189084
Features
Turn-key system with everything needed for automated shuttle box experiments
Real-time video tracking and behavioral analysis
Track multiple objects in a single tank
Record video, log data, and regulate water parameters in up to three tanks at a time
Use our research-grade video camera equipment or your own camera
USB data acquisition and digital relay control of pumps/valves
Create or import protocols for water quality regulation
Easily set up masks, zones and filter out objects. Change settings during an experiment
Comprehensive live and offline data analysis functionality directly in ShuttleSoft 3
Batch import and analyze data across multiple experiments
Export data as Excel file for further analysis
Export recorded video of experiment with or without overlays
Automated shuttle box system for preference/avoidance measurements in aquatic invertebrates or fish. This core system includes a shuttle tank, and everything needed for video behavior analysis, data acquisition, and digital control of experimental devices for water quality regulation.
The animal can "shuttle" freely between the two sub compartments in the shuttle tank. In a dynamic experiment, each compartment can have opposite acting controls, where the animal "controls" the level of the water quality parameter (e.g., oxygen level or temperature) by moving between each compartment. In a static experiment, the water quality parameter is constant and different in each of the compartments making an ideal setup for exposure, avoidance, or choice tests.
The core shuttle box system comes with the ShuttleSoft 3 software – the fast and user-friendly real-time video tracking software for Windows 10. ShuttleSoft 3 allows for data acquisition and in-depth analysis, while providing easy control and setup of hardware and water quality regulation.
There is a free demo of ShuttleSoft 3, and more information on the software is available in our Quick guide for ShuttleSoft 3.
More shuttle tanks
ShuttleSoft 3 can analyze, control, and regulate up three tanks at a time. Our Shuttle Box system (Add-on) will extend your core system with everything needed to run experiments in an extra shuttle tank.
For Witrox users
ShuttleSoft 3 is fully compatible with our Witrox 1 or Witrox 4 oxygen instruments.
Data
This is product data for the selected system:
Included
These products are included in the system:
Software
1
ShuttleSoft v3 video tracking software for shuttle box systems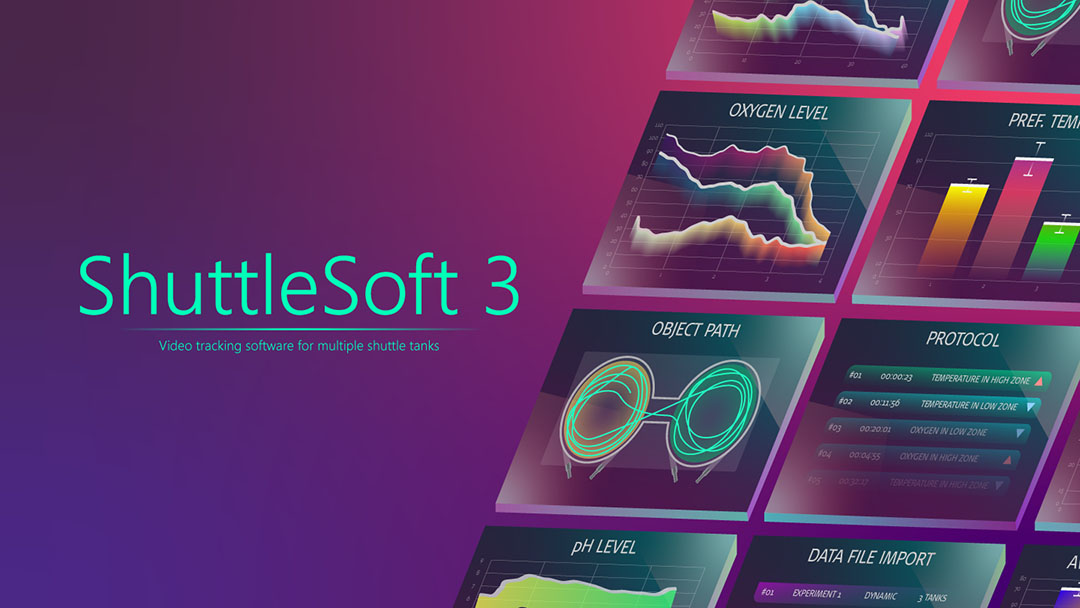 Features
Record video, log data, and regulate water parameters in up to three tanks at a time
Improved video tracking similar to LoliTrack 5
Track multiple objects in a single tank
Analyze videos offline of shuttle box experiments whenever you want
Easily set up masks, zones and filter out objects. Change settings during an experiment
Comprehensive live and offline data analysis functionality directly in ShuttleSoft 3
Batch import and analyze data across multiple experiments
Export data as Excel file for further analysis
Export recorded video of experiment with or without overlays
Create or import protocols for water quality regulation
ShuttleSoft 3 is fast and user-friendly real-time video tracking and analysis software for Windows 11/10. It is used with our aquatic shuttle box systems for automated preference/avoidance tests in fish or inverts. The software communicates seamlessly with required hardware for video recording, water parameter sensing, and pump control for water parameter regulation.
This major upgraded version features many improvements and additions as well as a much better and faster tracking performance on regular PCs. ShuttleSoft 3 can now record video, log data, and regulate water parameters in up to three shuttle tanks at a time – all from a single PC. And with the possibility of tracking multiple objects, you can now reduce your time spent on shuttle box experiments considerably.
You can track multiple objects simultaneously in up to three tanks. ShuttleSoft 3 can even distinguish objects of same (or different) shape, color, and size, and it can handle occlusions, e.g., collisions or crossing paths. ShuttleSoft 3 works with most video cameras and file formats, and it includes a video recording tool so that you can replay each experiment offline. Videos can be exported as .avi files with or without data overlay.
Exported videos can be analyzed separately from live experiments. This offline feature applies to static shuttle box experiments, and means that you can video record your experiment, and then analyze the video whenever you have time.
ShuttleSoft 3 also boasts an in-depth data analysis dashboard. You can view live data and statistics during live experiments or analyze one or multiple experiments offline. Besides data parameter calculations and statistics, each data parameter is also shown in a customizable graph that can be exported individually. Additionally, you can export all data or a selection hereof as an Excel file for further analysis.
Calculated parameters:
Speed
Distance moved
Number of passages
Time and % of time spent in zones
Preference values for Custom values
Avoidance and preference values for object's core temperature
Maximum and minimum levels of oxygen, temperature, salinity, or pH/CO2
Avoidance and preference values for oxygen, temperature, salinity, or pH/CO2
Zones, e.g., high zone and low zone, masks, and filter settings are easily created, and can be changed during an experiment to account for changes, e.g., in the ambient light level.
ShuttleSoft 3 is compatible with the following instruments: Witrox 1 and 4, WTW instruments, and PowerX4.
USB
1
Long range Bluetooth dongle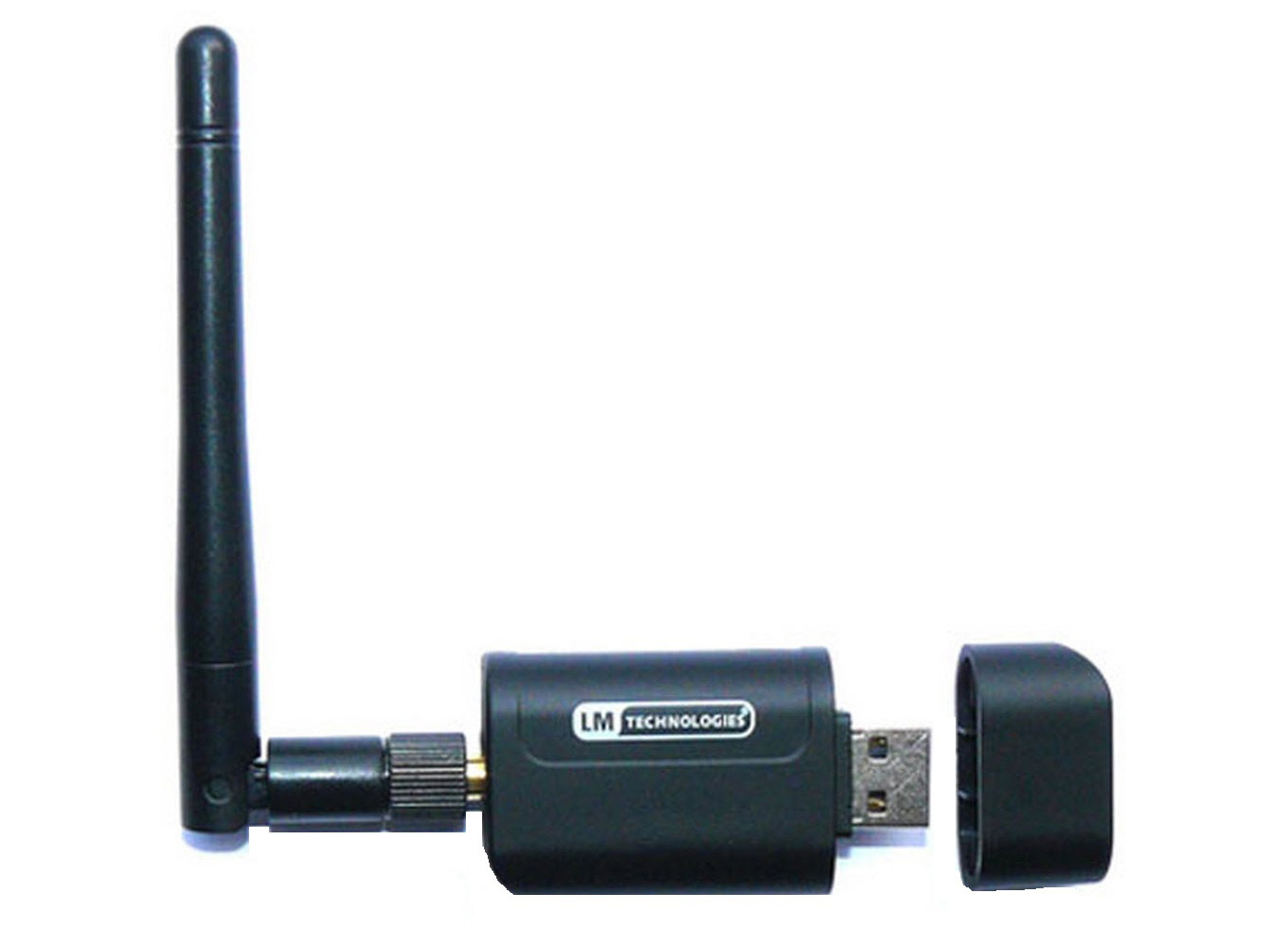 This Class 1 Bluetooth 4.0 dongle for USB and external antennae doubles the wireless range of your (Class 2) PC system.
Test tanks
1
Shuttle tank (300x300mm)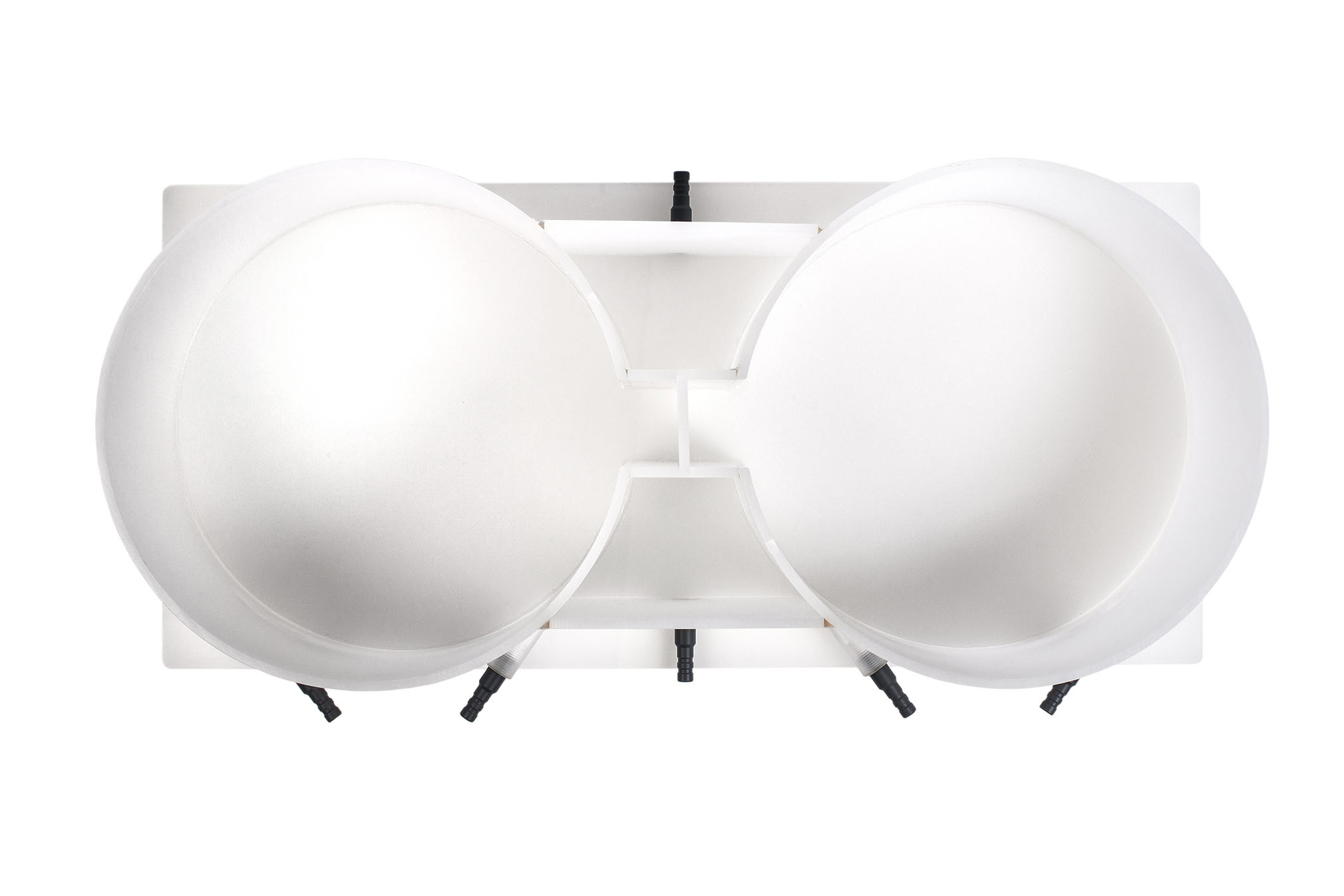 Shuttle tank for testing aquatic animal behavior in different controlled environments.

Use our tank to test the behavior of animals moving freely between zones of different water temperature, oxygen, salinity, turbidity, pollutants etc. It is also possible to set up a combination of different environmental effects, e.g., simultaneous exposure to increased temperatures and oxygen depletion.

The Shuttle tank is an 8-figure shaped tank in which an animal can shuttle between two compartments via a short passage. Water is slowly rotating inside each sub compartment preventing any mixing of water between the two.
2
Buffer tank for Shuttle tank (300x300mm)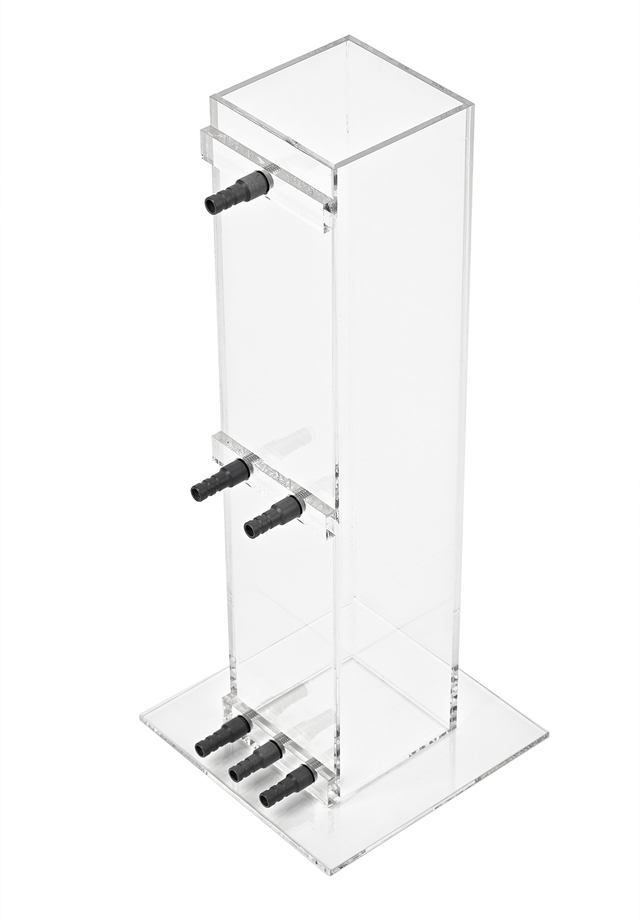 This buffer tank is made use with a Loligo® shuttle tank and has the volume and ports needed for feeding the tank with a continuous flow of water by gravity and regulating water quality (temperature, oxygen, pH/CO2, salinity).
Video
1
Video camera (5MP/USB3.1)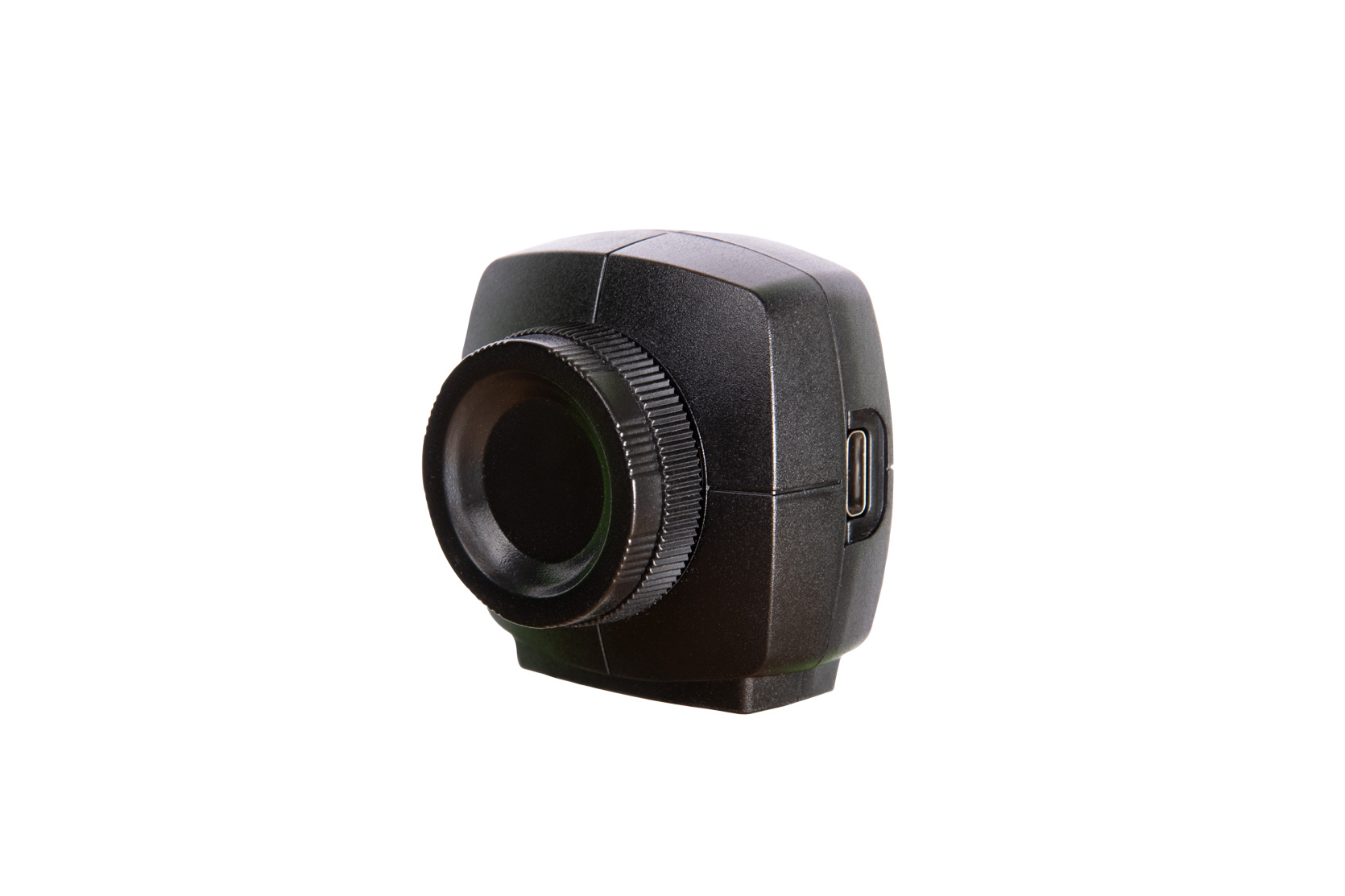 Features
Compact USB 3.1 camera
5 MP CMOS sensor
USB Type-C connector
For use with IR lighting
This high value for money, compact, and industrial German C-mount camera with SuperSpeed USB 5 Gbps is equipped with the versatile 1/2.5" 5.04 MP CMOS sensor ON Semiconductor and USB Type-C connector. It is ideally suited for microscopy and lab applications requiring high image resolution, and for applications with poor or changing lighting conditions. The camera comes without IR filter making it ideal for use with our IR lighting panels for applications requiring back illumination, e.g., shuttle tanks.
Included with the camera:


USB cable (3 m)
Tripod adapter plate with 6.3 mm (¼") camera thread
Wall bracket mount with 6.3 mm (¼") camera thread
1
Monofocal lens (6mm/1/1.8")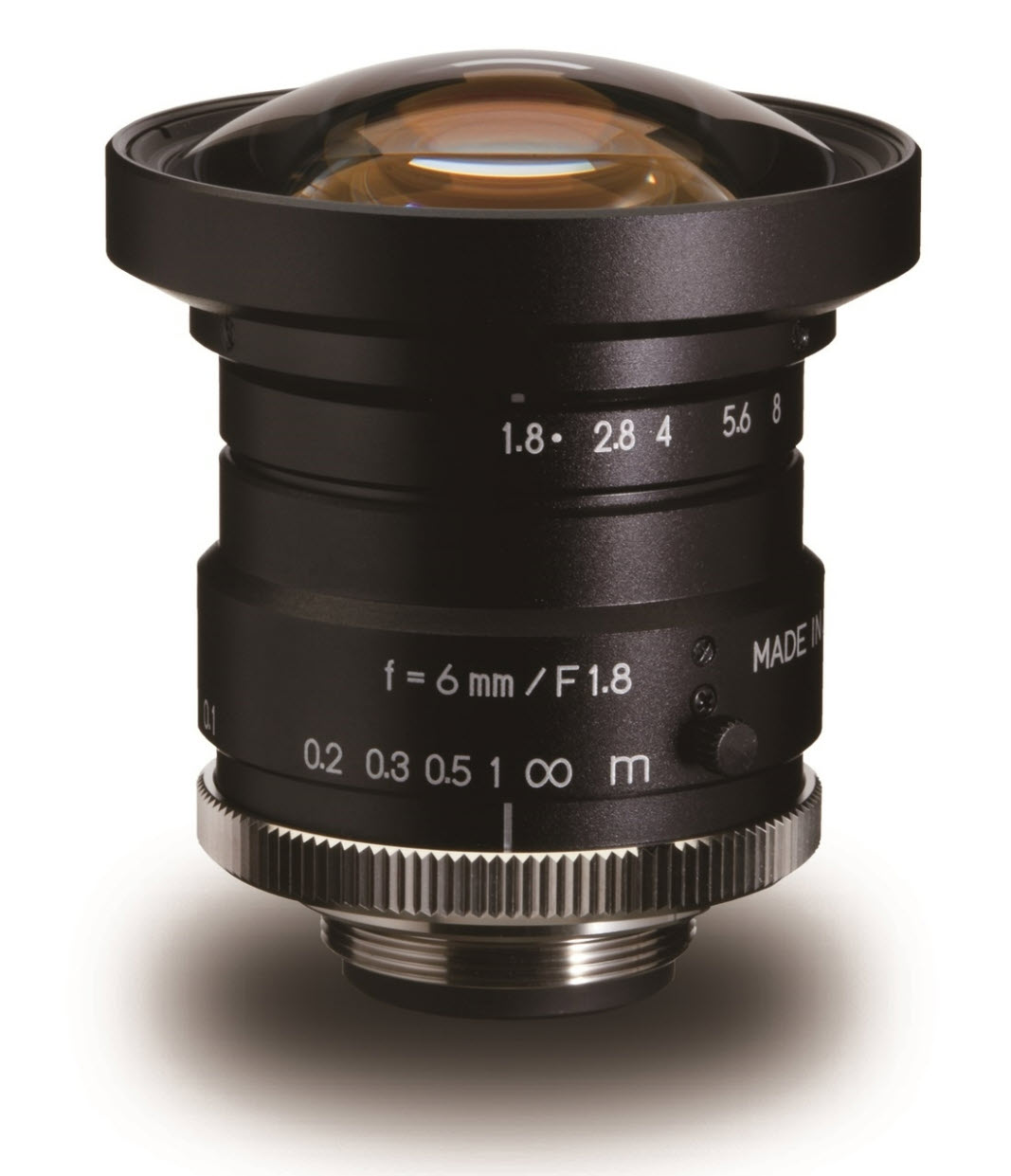 FEATURES
Professional grade 6 mm monofocal lens
For use with C-mount cameras with 1/1.8" sensors
Various focal lengths for different applications
This high-quality, 6 mm monofocal lens can be used with C-mount cameras. Optimal camera sensor size is 1/1.8". The lens has a mechanical adjuster for focus and for aperture. Several different focal lengths are available to meet your specific application.
Pumps
2
Eheim Universal 1046 pump (5L/min/230V/50Hz)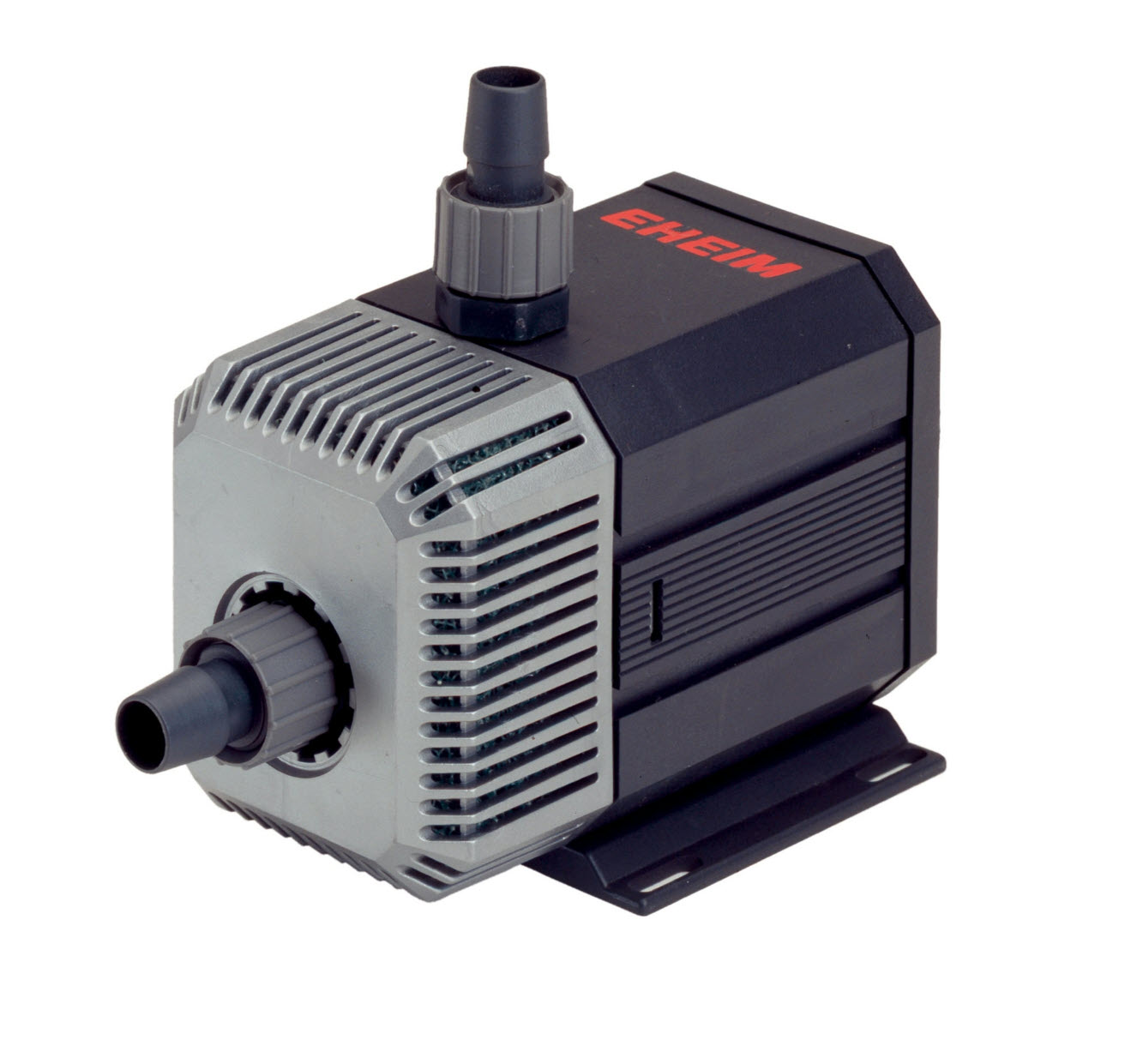 German-made submersible Eheim pump (centrifugal) for use in sea and fresh water.
Tubing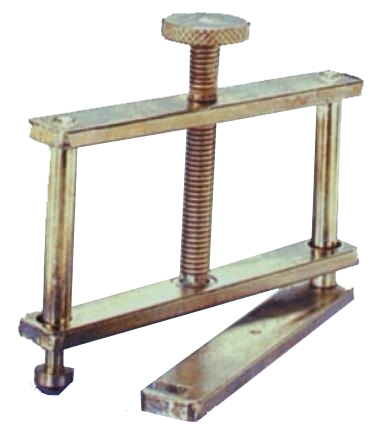 Tube clamp for <20 mm tubes.
5
Toxic-free PVC tube, per metre (ID10mm)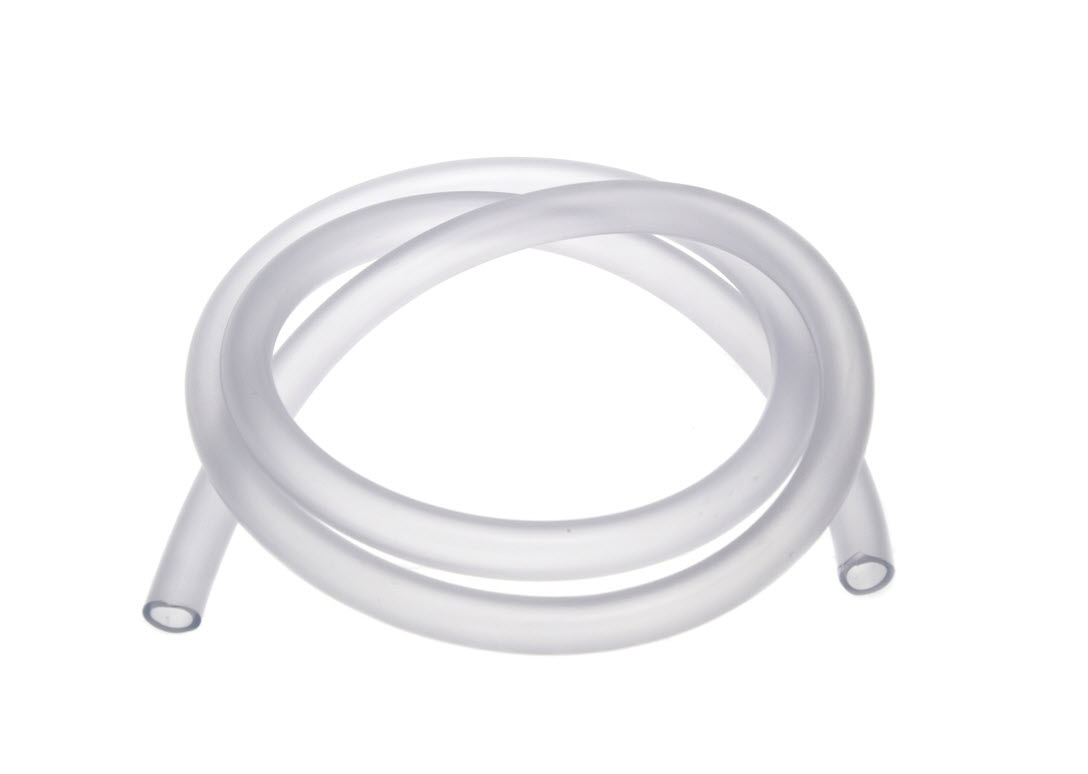 FEATURES
Flexible (dim) PVC tubing
Use for toxic-free applications
This toxic-free tubing is made from very flexible PVC and has a translucent appearance. The tubing is ideal for use in our any of our systems to connect pumps, chambers, fittings etc. The translucent characteristic makes it easy to monitor for air bubbles or other unwanted elements inside the tubing.
Instruments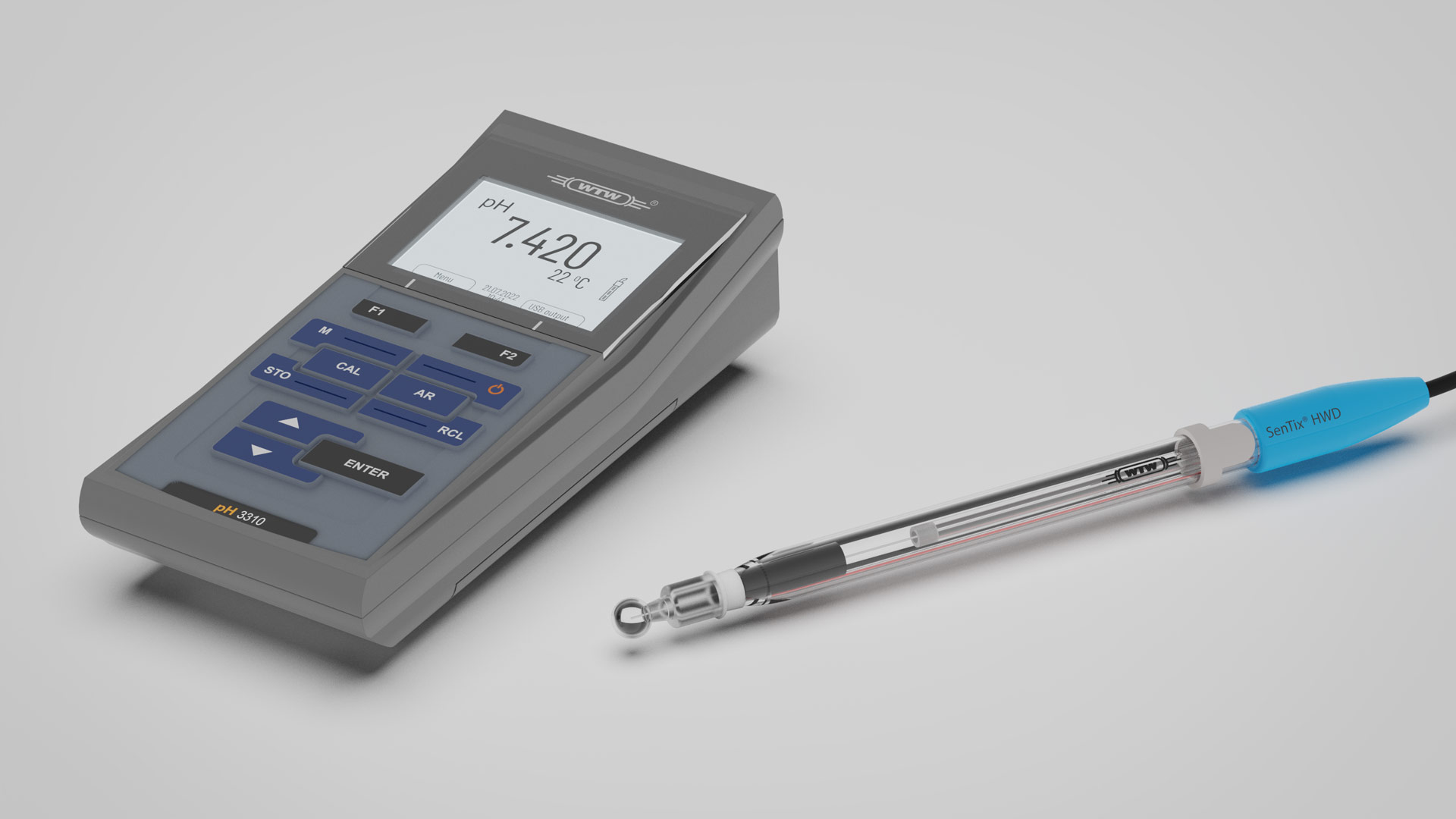 This SET comes with a pH 3310 instrument, serial interface, mobile case, SenTix 41 pH probe, and three buffer solutions (pH 4, pH 7, and KaCl).
1
PowerX4 (LAN/Bluetooth power strip-230V/50Hz)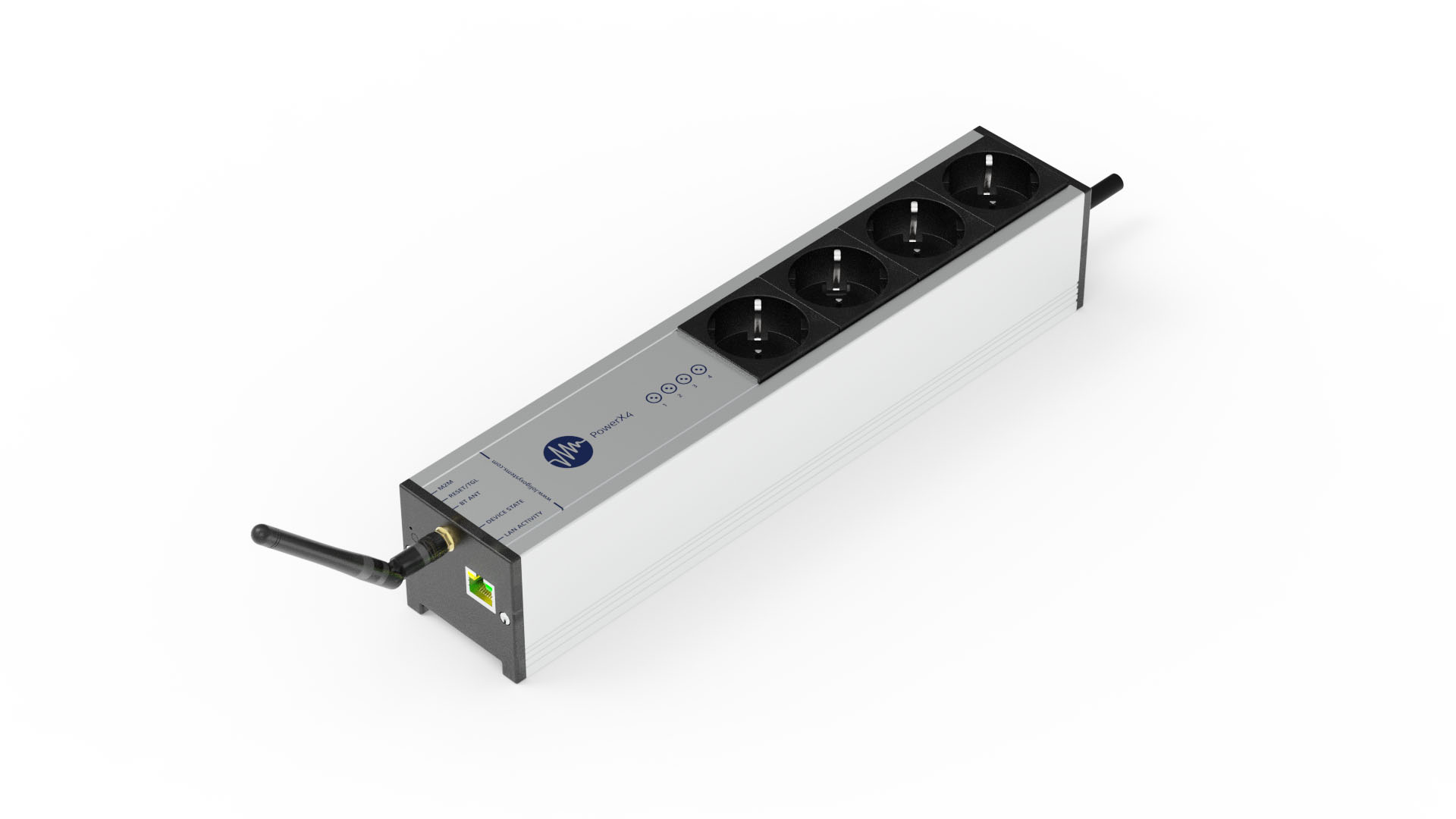 Use this industrial grade 4-fold power strip for software-driven control and monitoring of equipment via LAN/Ethernet or Bluetooth.
Connect pumps, solenoid valves, or stirrers to one of four independent electrical sockets switching at zero current (ZCS), e.g., for automated respirometry, water quality regulation, shuttle box experiments etc.
Electrical parameters like input voltage and power consumption (in Amps) for each relay, can be monitored and logged in Loligo® software for diagnostics of connected appliances.
Accessories
4
Temperature control set (230V/50Hz)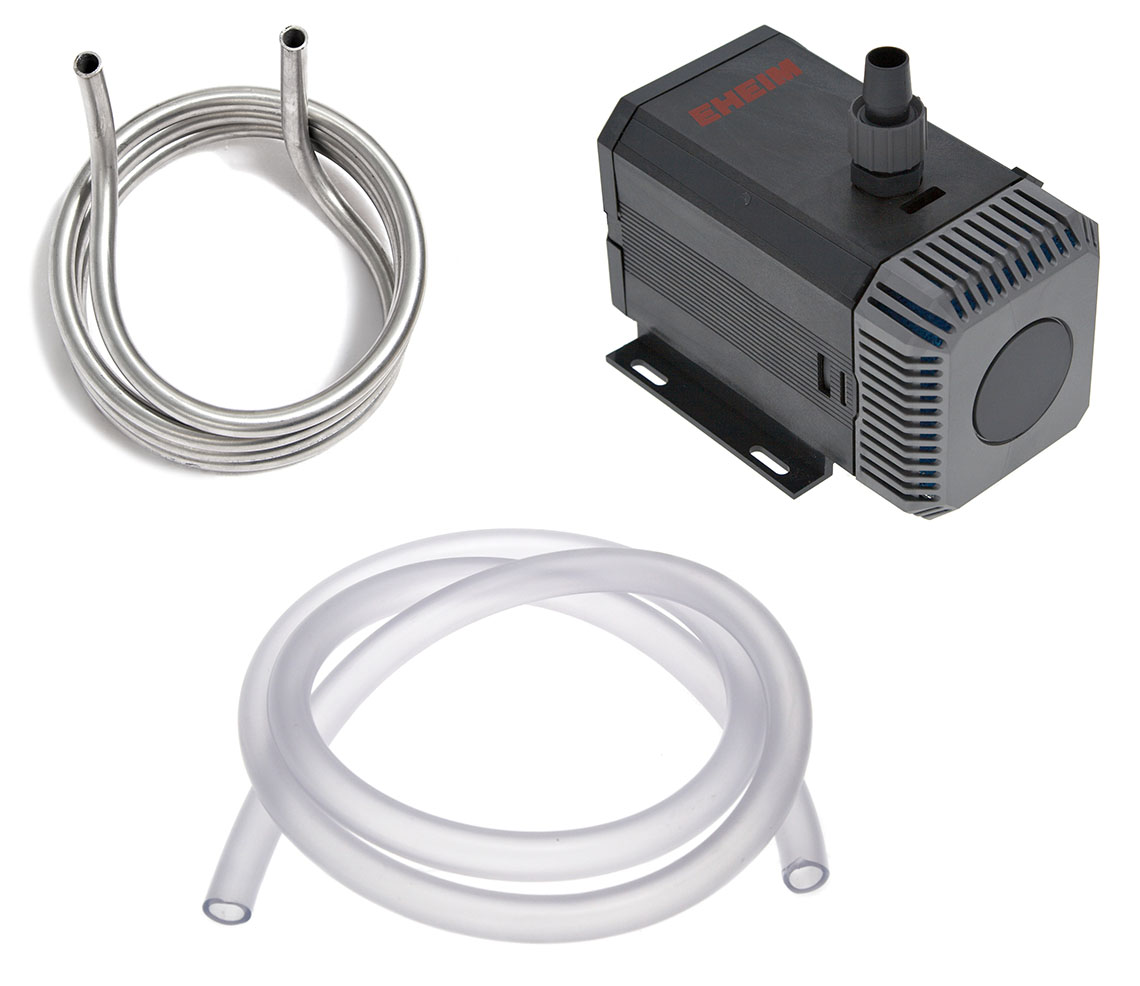 FEATURES
Regulate temperature levels in water tanks
Sturdy and submersible water pump
Heating coil for effective temperature regulation
This accessory set is used for regulation of water temperature. The sturdy submersible Eheim pump can be switched on/off using our PowerX4 Bluetooth/ethernet power strip. When activated, the Eheim pump forces water through the tubing and stainless-steel coil. Immerse the coil in chilled or heated water to change ambient water temperature.
Optional
These products are optional for the selected system:
Systems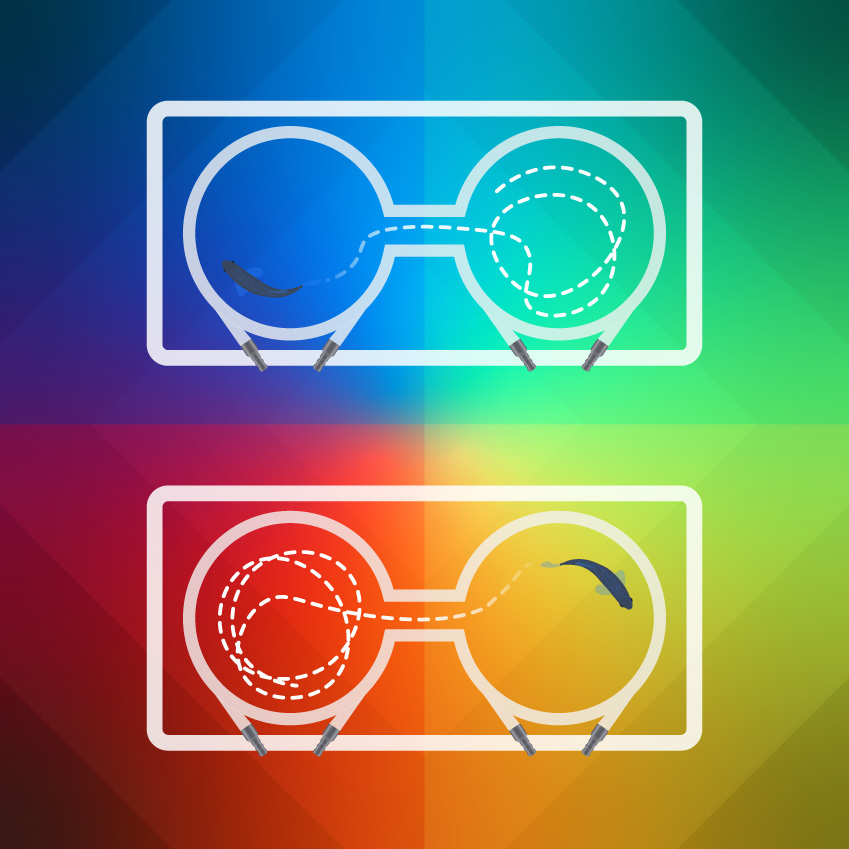 Files
These files can help you with the selected system:
Behavior
Title
Description
Version
Get
Title
ShuttleSoft 3
Description
A step by step guide on how to set up and use the software
Version
1.1
Get
Title
ShuttleSoft 3
Description
Video tracking software for shuttle box systems
Version
3.1.0
Get
Title
ShuttleSoft 3 - FREE DEMO
Description
Video tracking software for shuttle box systems
Version
3.1.0
Get