FEATURES
4-channel/4-chamber resting respirometry system for aquatic organisms
Fully automated computerized intermittent flow respirometry
State-of-the-art AutoResp™ 3 software for Windows 11 included
In-depth analysis, statistics, and data export
Build multi-channel setups for high throughput experiments (up to 20 chambers!)
Many different chamber sizes and volumes to match your model organism
Made for use in freshwater and full-strength seawater
Real-time oxygen consumption rate measurements and analysis
Use our resting respirometry systems for measuring oxygen consumption rates in aquatic organisms. Applications include standard/minimum/routine metabolic rate studies in fish and invertebrates of many sizes. The core resting respirometry system includes 4 x chambers, user-friendly AutoResp™ 3 software for Windows, and everything needed for fully automated oxygen consumption rate measurements, device control, and data analysis. In other words, true computerized intermittent flow respirometry.
Multi-channel = High throughput
Once you have a 4-chamber CORE system, you can expand the number of channels/chambers with our 4-chamber ADD-ON systems to work with 8, 12, 16 or 20 chambers at a time and – all operated from a single PC.
All the tools in one place
The foundation of our resting respirometry systems is our state-of-the-art software solution, AutoResp™ 3. AutoResp™ 3 lets you jump-start aquatic intermittent respirometry and automates your resting chamber experiments including real-time data acquisition, sensor calibration, hardware control, water quality regulation as well as data post-analysis, statistics, and export. Visit the AutoResp™ 3 site for more information.
Oxygen consumption in small organisms
Our smallest chambers range in size from inner diameter (ID) 9 - 28 mm. These chambers are made entirely from borosilicate glass and come in a variety of standard lengths giving a volume range of 1 - 99 mL. A glass chamber consists of a chamber tube and a chamber stopper allowing for easy access/removal of organisms.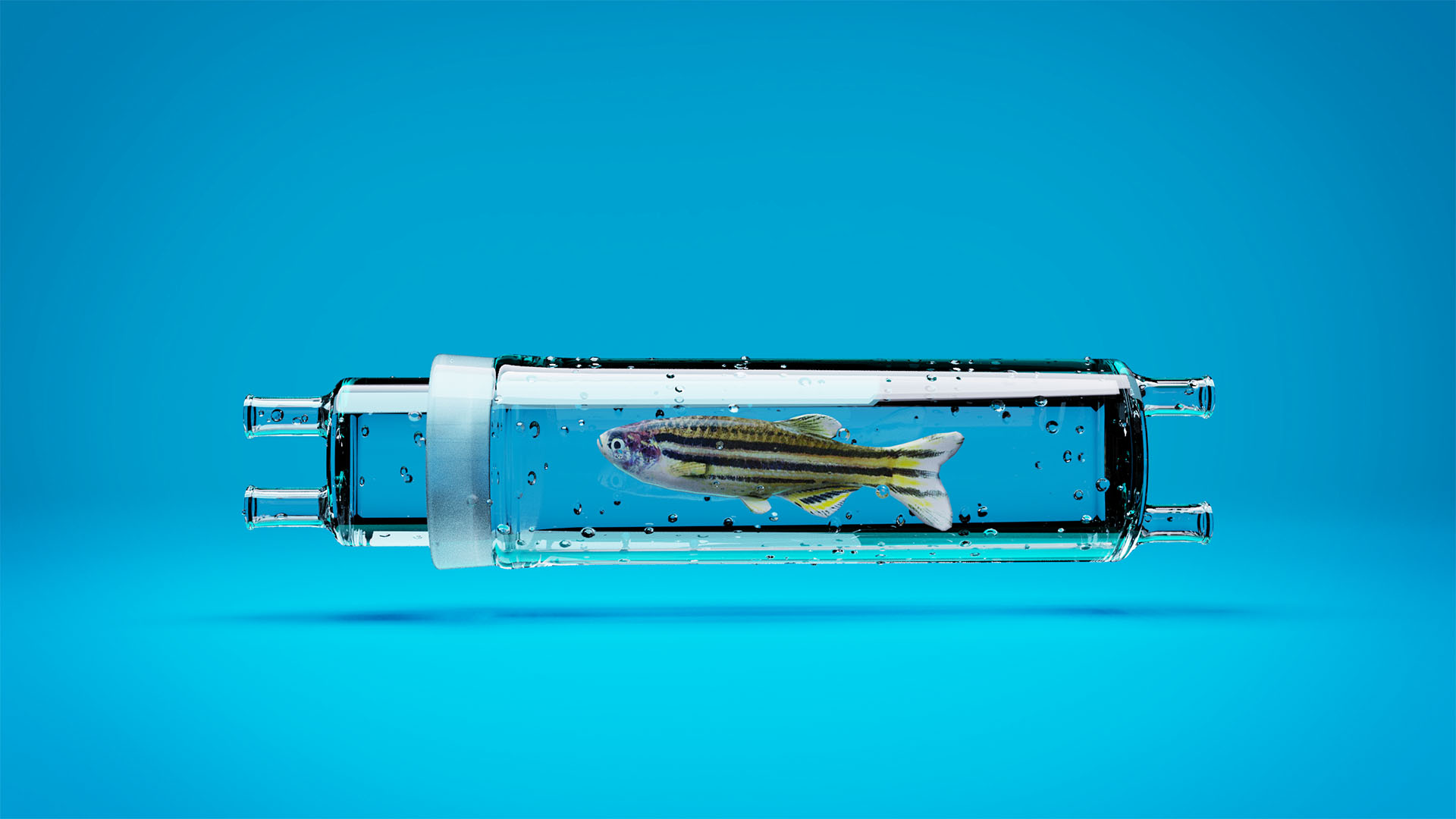 Each glass chamber is mounted in an acrylic holder with four slots. The holder keeps the chambers fastened securely in place and has a fixture for an external fiber optic cable, i.e., to keep it in place over the internal oxygen sensor spot used for non-invasive optical oxygen measurements through the glass wall.
The holder is mounted unto the bottom of an acrylic water bath for keeping the temperature in the chambers stable throughout an experiment. A miniature impeller pump is fixed on the outside of the water bath on either side of each chamber. One pump is for flushing the chamber (open phase), the other is for recirculating the water inside each chamber during the closed measuring phase. All necessary tubing and fittings are included.
Inside each chamber is a thin planar oxygen sensor spot for non-invasive oxygen measurements. The Witrox, our high precision oxygen instrument for wireless Bluetooth communication, then uses the fiber optic cable to collect oxygen data from inside each chamber. A high precision PT1000 temperature is placed in the water bath for real-time temperature compensation of oxygen data with unbeaten accuracy.
The flush and recirculation pumps connect to our PowerX4 power bar with four relays/sockets for software driven ON/OFF control and monitoring of equipment via cabled LAN/Ethernet or wireless Bluetooth. This allows for independent control of each pump in AutoResp™ 3.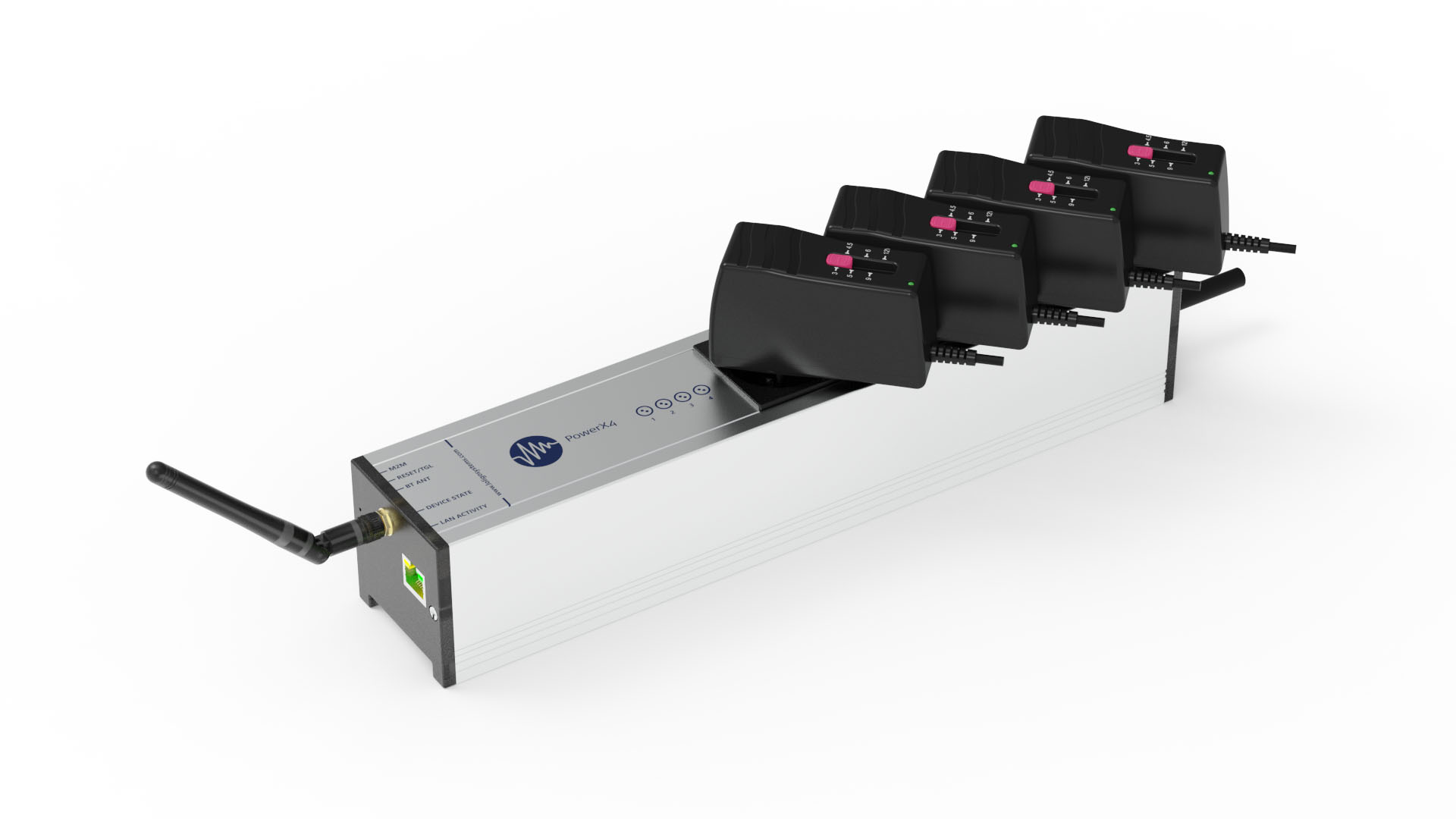 The Witrox and PowerX4 connects to AutoResp™ 3 on your PC via Bluetooth (or LAN), and so you can keep your PC in a separate room away from any water hazards while collecting data for in-depth analysis directly in AutoResp™ 3.
Oxygen consumption in large organisms
Our larger chambers are made from transparent acrylics and range in size from ID 42 - 240 mm. These chambers also come in a variety of standard lengths offering a volume range of 0.1 - 45.2 L. An acrylic chamber consists of a chamber tube and two chamber lids allowing for easy access/removal of organisms form both sides.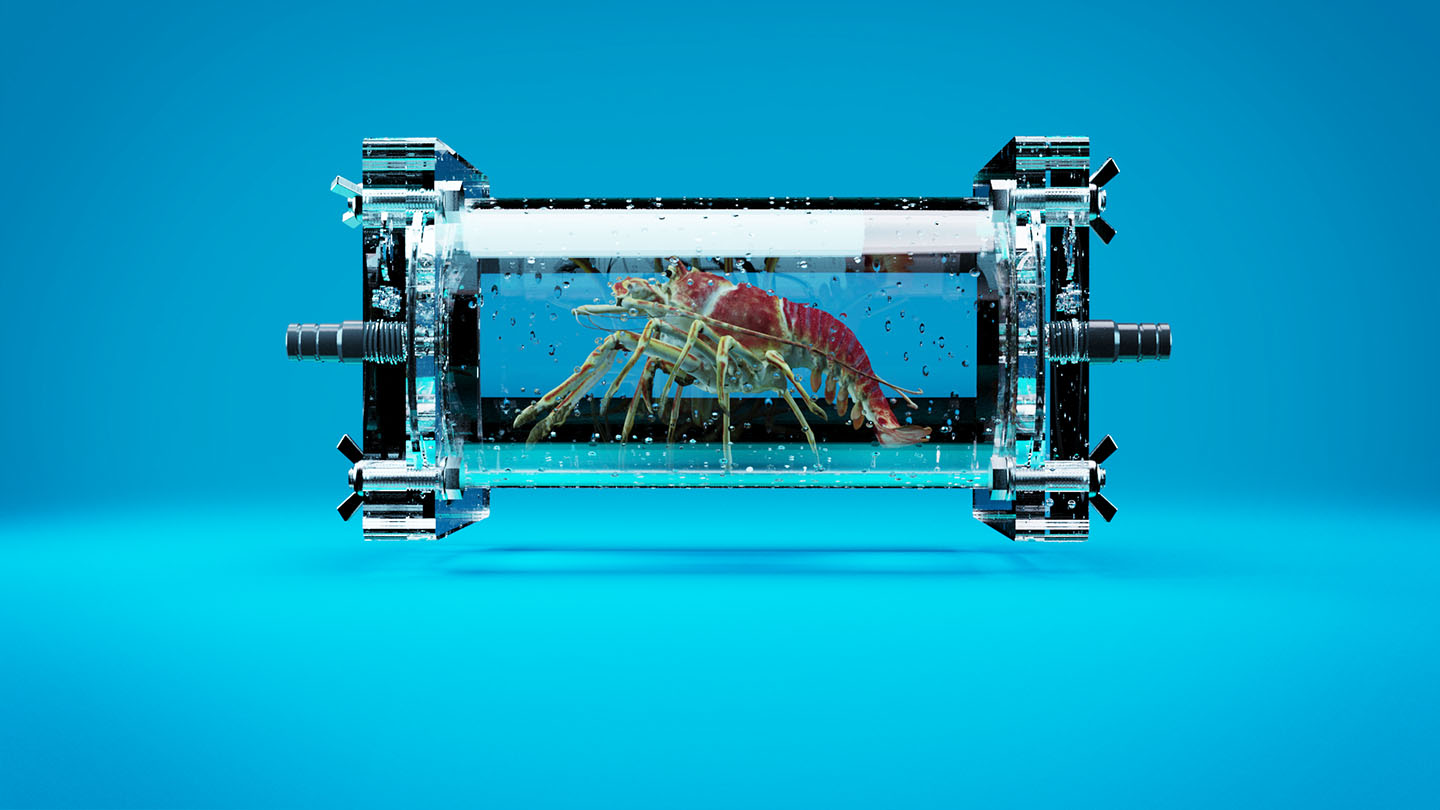 A submersible water pump is placed on either side of the chamber providing flushing and recirculation options. All necessary tubing and fittings are included.
Outside each chamber is a flow-through oxygen mini sensor cell that uses the same thin planar oxygen sensor spot for non-invasive oxygen measurements. The flow-through oxygen cell is integrated into the recirculation tubing to deliver oxygen data to the Witrox via the fiber optic cable. Temperature compensation of the oxygen data can be achieved by keeping the Witrox's included PT1000 temperature probe inside the water tank.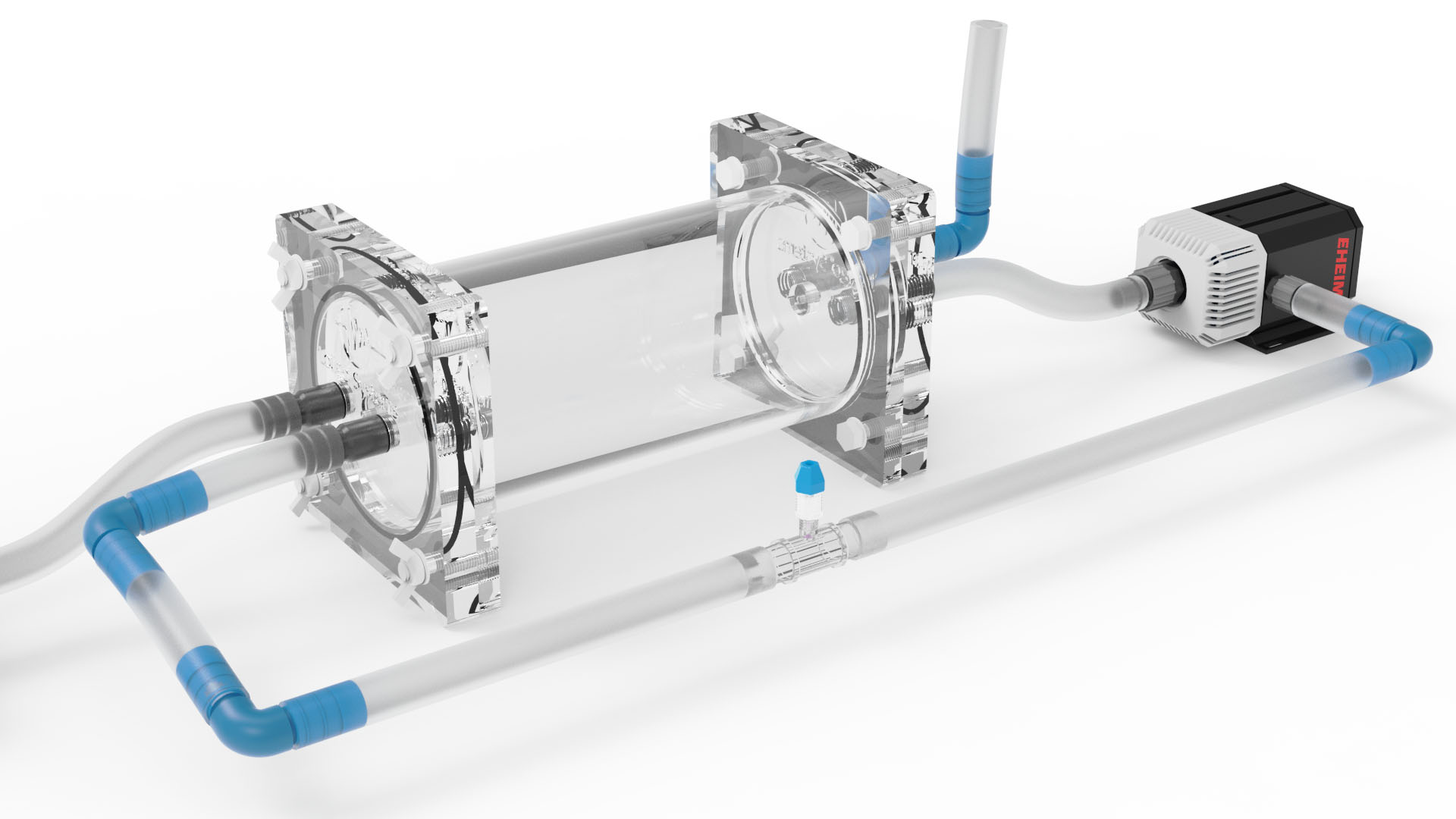 Using tiny organisms?
If you are studying oxygen consumption rates in tiny organisms like fish or invertebrate eggs/embryos/larvae, copepods, or Daphnia, then consider our closed 24-well microplate respirometry systems.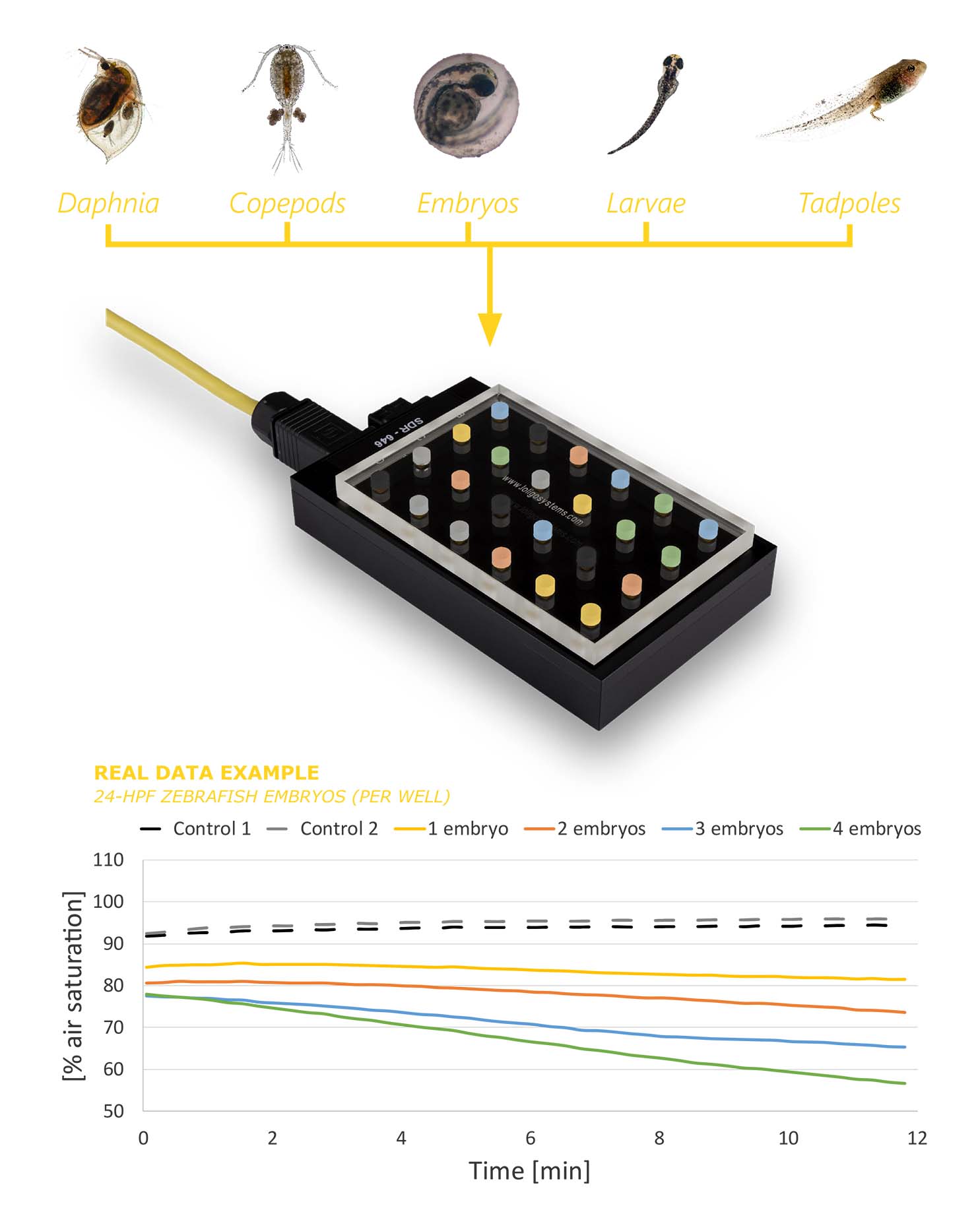 Need help?
If you need help to set up your resting chamber system, get started with the AutoResp™ 3 software, or if you need inspiration for your next experiment, have a look in large resource base of quick guides and user manuals, our YouTube channel for useful video tutorials, and our ever-expanding list of peer-review published papers on respirometry.